Arsenal of Information
---
---
---
Dossiers:
Trump Admin and Nuclear Weapons Policy
Revolving Door: The Case of Heather Wilson
Trump Admin and Nuclear Weapons Policy
Revolving Door: The Case of Heather Wilson
Kirtland AFB Nuclear Weapons Complex
LRSO: New Nuclear Cruise Missile
B61-12 Enhanced Nuclear Bomb
Marshall Islands Lawsuit
Nuke Lab Contractors Illegal Lobbying
MOX / Plutonium Disposition
CMRR-Nuclear Facility
UN Nuclear Weapons Ban Conference
Conference on the Humanitarian Impact
Nuclear Testing Since 1945
Fukushima Disaster and Updates
Atomic Histories
---
---
Nuclear Watch Interactive Map of the
Nuclear Weapons Complex
View full size
Facilities:
Kansas City Plant
Lawrence Livermore National Labs
Los Alamos National Laboratory
Nevada National Security Site
Pantex Plant
Sandia National Laboratories
Savannah River Site
Washington DC
Waste Isolation Pilot Plant (WIPP)
Y-12 National Security Complex
Facility Spotlight:
- NNSA Cuts Los Alamos Lab's Award Fees by 90%
- DOE IG Report: Sandia Labs Misused Federal Funds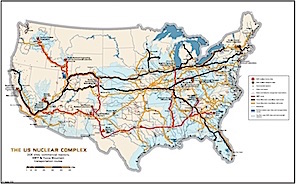 Click the image to download this large printable map of DOE sites, commercial reactors, nuclear waste dumps, nuclear transportation routes, surface waters near sites and transport routes, and underlying aquifers. This map was prepared by Deborah Reade for the Alliance for Nuclear Accountability.
---
Help us boost public awareness of the reality and risks of nuclear weapons today. Please share Nukewatch.org with your friends using the buttons below:
---
Please support our work!
Remember, donations are tax-deductible.

Dossier: The Trump Administration and US Nuclear Posture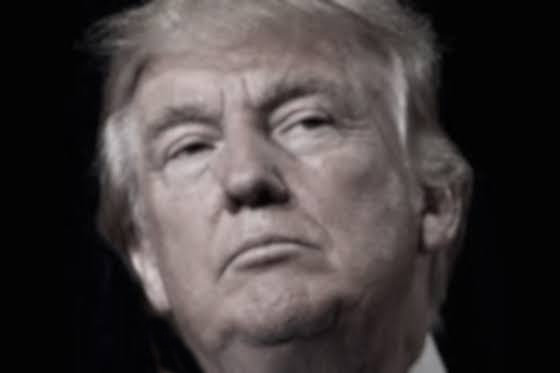 Where will the Trump Administration Take US Nuclear Weapons Policies?
The new administration's attitude and policies on nuclear weapons are clearly a work in progress. Trump's own pronouncements on the subject have been spotty and sometimes seem contradictory. He has called for a new Nuclear Policy Review to be delivered later this year. The last NPR was done in 2010.
President Trump's perceived enthusiasm for upending the status quo, along with a lack of clear indications where he wants to take it, have invited influencers to try and guide his developing policies. Certain quarters are pressing for production of 'more usable' nukes- tactical nuclear weapons for battlefield use.
The Defense Science Board, in an unpublished December report obtained by CQ Roll Call, urges the president to consider altering existing and planned U.S. armaments to achieve a greater number of lower-yield weapons that could provide a "tailored nuclear option for limited use." (see: Pentagon Panel Urges Trump Team to Expand Nuclear Options)
"Experts on the Pentagon panel and elsewhere say the board's goal is to further increase the number of smaller-scale nuclear weapons- and the ways they can be delivered- in order to deter adversaries, primarily Russia, from using nuclear weapons first."
The problem being that Russia has spoken of "escalate to de-escalate", which is to say if you are losing to superior conventional forces on a regional battlefield, use a tactical nuclear weapon to stop further hostilities. The Panel wants to give commanders the option of responding in kind rather than having to choose between strategic warfare or backing down. (CQ report)
---

A good review of the situation- by Aaron Mehta at DefenseNews.com:
Feb 8, 2017:
Trump's Nuclear Options: Upcoming Review Casts a Wide Net
[excerpts] - While many of the Obama-era plans are facing scrutiny from the new administration, nuclear experts believe that major changes to the current modernization program under Trump are unlikely. That's largely because the Obama administration had set the Pentagon on an ambitious modernization course that will see almost the entire nuclear weapons complex renewed.
- Kingston Reif, an analyst at the Arms Control Association, said it is difficult to tell how the NPR might shake out because so many key positions remain vacant at the Pentagon. But, he added, the most important voice is the one spot that is already filled. "I think Mattis is the wildcard," Reif said. "I think he is more likely to be a check on excessively Strangelovian impulses rather than an enabler. The nature of the process, based on how it has been conducted in the past, will give him disproportionate influence over the outcome if he chooses to exercise it. What that will ultimately mean for the end result remains to be seen." Aside from Mattis, Reif predicts the emerging Pentagon leadership will push for a traditionally conservative nuclear posture, one that prioritizes deterrence and modernization over nonproliferation.
- Peter Huessy, a senior defense consultant with the Air Force Association, predicts a "stay the course- plus" policy to emerge, continuing the modernization efforts of the Obama administration but looking to fill perceived near-term gaps in the nuclear posture. That potentially includes trying to speed up the procurement of the big modernization programs, as well as flowing extra funding to the National Nuclear Security Agency (NNSA), where the modernization of a new wave of warheads is ongoing. The agency, part of the Department of Energy, is pursuing a modernization plan known as the "3+2 Strategy," under which the NNSA is consolidating the American arsenal of warheads into five variants. Five bomb and cruise missile warhead types are being consolidated into two replacement warhead designs, the W80-4 and the B61-12. Meanwhile, the five ballistic missile warheads now in service are being consolidated into three new interoperable warheads known as the IW-1, IW-2, and IW-3.
- A December report by the Defense Science Board, first reported by CQ Roll Call, called for the department to consider "a more flexible nuclear enterprise that could produce, if needed, a rapid, tailored nuclear option for limited use should existing non-nuclear or nuclear options prove insufficient."
- What that means is somewhat unclear, said Reif, who notes that the modernization of the B61-12 nuclear bomb and the Long Range Standoff Weapon (LRSO), which will replace the current nuclear capable cruise missile, would seem to fit that niche already. He said the study's language is troubling because it could be used in the context of the NPR to embolden those seeking "dangerous solutions to deterrence gap mirages, such as new nuclear warheads with new military military capabilities - including new low-yield options - new types of delivery systems, and abandoning the goal of achieving a sole purpose declaratory policy."
- Gen. David Goldfein, the Air Force Chief of Staff, Speaking to reporters Feb. 7 "I do believe that we're going to have discussions about munitions. I do believe we're going to have discussions about yields. I do believe we're going to have discussions about the numbers of munitions required," he said. "But I'm also hoping to expand the dialogue into a broader discussion about deterrence in the 21st century, and what does the nuclear deterrent piece look like when you actually step back and you look and broaden the dialogue to say, when you have capabilities in space, when you have capabilities in cyber, when you have capabilities in the global commons, and you add that to what you can do relative to the nuclear deterrent, what does deterrence in the 21st century look like?"
- Rebecca Hersman*, who served as deputy assistant secretary of defense for countering weapons of mass destruction during the last NPR, said one key question facing the NPR review team is how open they want to be for ideas from outside the Pentagon.
"Any move to undo the 2010 NPR three 'Nos'- no new warheads, capabilities, and missions - would not only be unnecessary, destabilizing, and financially costly, it would also be deeply divisive domestically and internationally, including among close allies," Reif said. "And it would inflame already acute and widespread fears that Trump can't be trusted with the nuclear codes." (see full article at DefenseNews.com)
*Hersman is currently director of the Project on Nuclear Issues and senior adviser for the International Security Program at the Center for Strategic and International Studies
---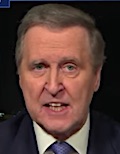 "I know Secretary of Defense Mattis because he worked for me as a young colonel when I was at the Defense Department. I got to know him. I watched him over the years. I've stayed in closed touch with him over the years," Cohen said. "Not only is he a great warrior, but he is a great scholar. He reads a lot; he has some 6,000 books in his library, most of which he has read, unlike many people who have other thousands of books. He is constantly studying world affairs; philosophy, the art of combat; and the art of negotiating. So I felt very, very comfortable having a man like him in that position, given the very difficult times we live in." (Feb. 8, 2017 interview w/ Larry King)
Former Secretary of Defense William Perry told a Santa Fe audience in December, "I have a high regard for General Mattis and think he could do a very good job as Secretary of Defense."
---
Re: New START
Secretary of State Rex Tillerson said he supported the treaty during his Senate confirmation hearings. Tillerson said it was important for the United States to "stay engaged with Russia, hold them accountable to commitments made under the New START and also ensure our accountability as well."
A Reuters report that Pres. Trump had told Putin in a phone call that New START was a "bad deal" for the US spread across the media this week; though the sourcing was somewhat opaque:
"Two of the people who described the conversation were briefed by current administration officials who read detailed notes taken during the call. One of the two was shown portions of the notes. A third source was also briefed on the call. Reuters has not reviewed the notes taken of the call, which are classified."
"The sources said the Russian leader raised the possibility of reviving talks on a range of disputes and suggested extending New START."
The White House denied the report. (ref) / (Reuters story)
---
The December Flare-up
Dec 22: Putin urges Russian nuclear weapons boost: "We need to strengthen the military potential of strategic nuclear forces, especially with missile complexes that can reliably penetrate any existing and prospective missile defense systems... We must carefully monitor any changes in the balance of power and in the political-military situation in the world, especially along Russian borders, and quickly adapt plans for neutralizing threats to our country."
In response, Trump tweeted: "The United States must greatly strengthen and expand its nuclear capability until such time as the world comes to its senses regarding nukes."
---
Resources: Trump Admin and the Nuclear Issues
---
New START gives both the US and Russia until February 2018 to reduce their deployed strategic nuclear warheads to no more than 1,550- the lowest level in decades. It also limits deployed land- and submarine-based missiles and nuclear-capable bombers.
See CRS publication, The New START Treaty: Central Limits and Key Provisions (PDF)
---
Feb. 20:
Outspoken general named Trump's top security adviser
President Trump has named Lieutenant General Herbert Raymond McMaster as his new national security adviser, choosing a military officer known for speaking his mind and challenging his superiors... (source: Reuters)
---
Fmr. Sec. Defense William Cohen with Larry King
Feb 7, 2017. Former Defense Secretary William Cohen tells Larry King why he's cautiously optimistic about US-Russia relations, as well as Trump's security team. His concern? Process of implementation causing confusion. Hopefully that gets better with time.
---
Feb 10, 2017:
Trump Foreign Policy Quickly Loses Its Sharp Edge -NYTimes
---
Feb 10, 2017:
Putin says he's ready to meet Trump in Slovenian capital -RT.com
---
Deterrence Updates, February 10, 2017:
- Jaroslaw Kaczynski, the head of Poland's ruling party, told a German newspaper this week he would "welcome an EU nuclear superpower".
- A senior MP from Ms Merkel's Christian Democrat party (CDU) has called for Germany to press for a European nuclear deterrent.
- 'Spiegel' magazine has questioned whether it is time for Germany to acquire its own nuclear weapons and the 'Financial Times' has called for Germany to "think the unthinkable" on the issue.
Ref: Merkel denies 'EU plan for nuclear weapons'


---
Current nuclear stockpiles- for country reports and other details see original annotated infographic at Ploughshares.org.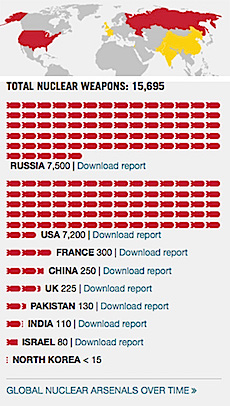 ---