"It's like showing up at a buffet and, instead of having a balanced meal, you say, "I will just gorge on every single capability that is out there." When you only need a balanced meal to do the job, you don't need to eat everything at the nuclear buffet table, including offensive and defensive weapons.

BY SEN. CHRIS VAN HOLLEN | armscontrol.org – May 2019
Unlike a dinner buffet where it's "all you can eat at a fixed price," the nuclear buffet table requires you to pay for everything. With the current spending plan, that is right now estimated to be $1.7 trillion over the next 30 years by the Congressional Budget Office. If you add on all the other capabilities this administration apparently wants to add on, you're talking about an even bigger price tag." Senator Chris Van Hollen, Appropriations Committee"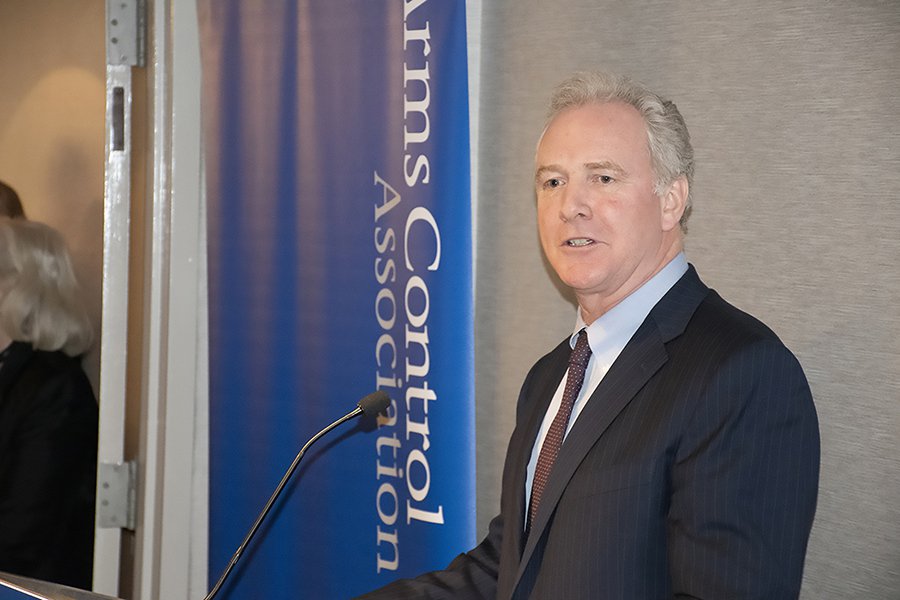 Before I ever thought of running for elected office, I interacted a lot with folks at the Arms Control Association and in the arms control community back in the 1980s. I grew up in a Foreign Service family in many places around the world, but one of the things that I remember most and that had a great impact on me was when I read Jonathan Shell's New Yorker series, "The Fate of the Earth," that described what would happen to the planet after a nuclear war.
That, among other things, led me to concentrate in graduate school on international security matters, and I went to work on Capitol Hill in the mid-1980s as the legislative assistant for defense policy and arms control to former Maryland Senator Mac Matthias, who was a liberal, moderate Republican of the civil rights era.
Part of my portfolio was NATO, and I worked on the ratification of the Intermediate-Range Nuclear Forces (INF) Treaty back in the day. Then the Berlin Wall came down. The Cold War ended. It was great news for the world; it was great news for the country. It ushered in a period of relative stability, including on arms control agreements, the most recent one being the New Strategic Arms Reduction Treaty (New START).
---
Excerpted from remarks delivered by Sen. Chris Van Hollen (D-Md.) to the Arms Control Association's annual meeting on April 15 in Washington. Elected to the Senate in 2016, Van Hollen previously represented Maryland's Eighth District in the House of Representatives.