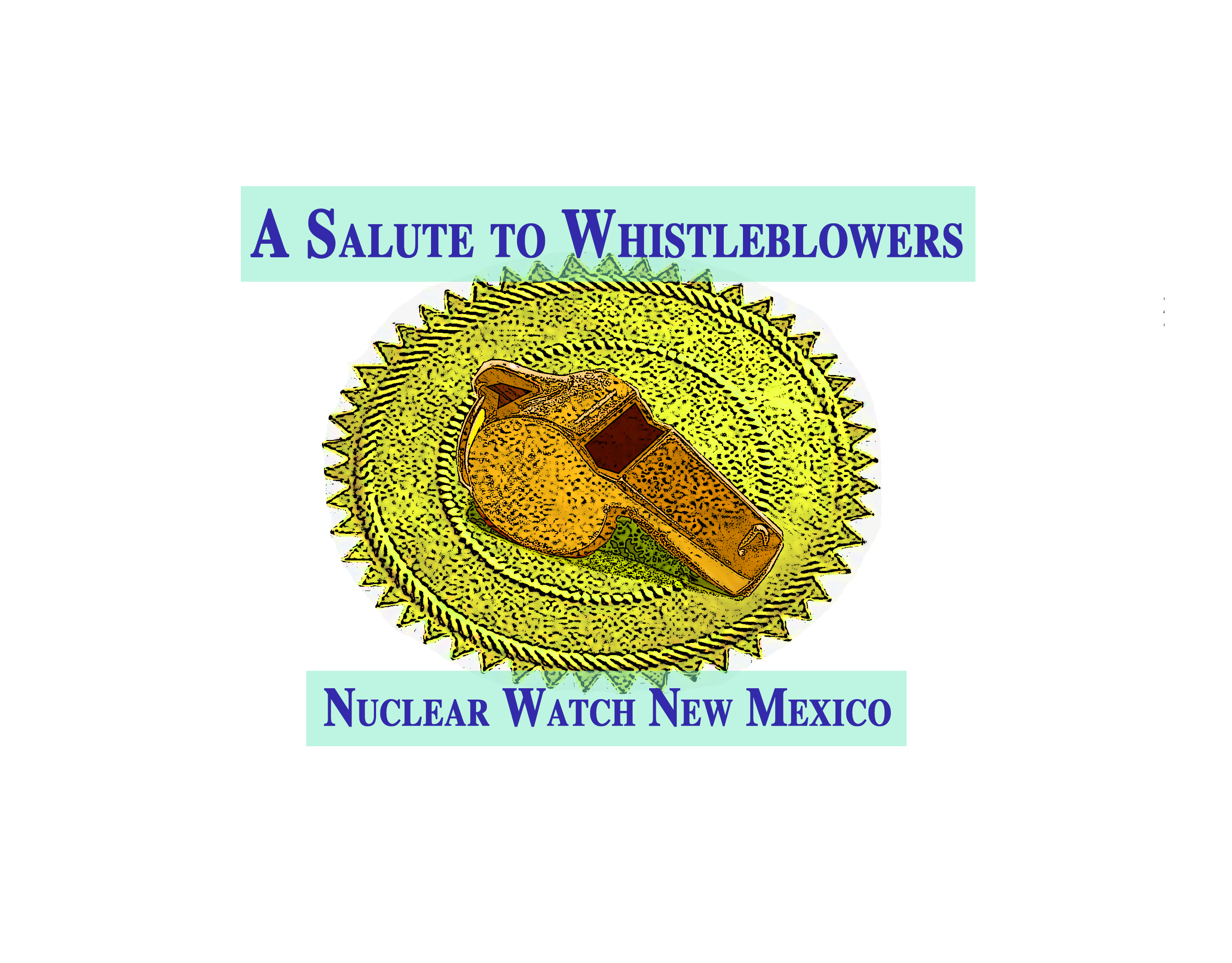 Mark your calendar! Tuesday Sept. 25 at 7pm at CCA
A Salute to Whistleblowers
Ever wonder what the news media are NOT telling you, and the impact this has on society when half-truths, omissions and distortions become the norm?
Here's a chance to get the inside scoop.
Join Valerie Plame, and Los Alamos whistleblowers
Chuck Montano and Jim Doyle
for an evening exploring brave acts of whistleblowing that made a difference.
We will begin the event with a reception and book signing at 7pm. We will wrap up with a panel discussion.
Hear these courageous whistleblowers and support your local non-profit that helps them get their valuable stories out to the world.
A Salute to Whistleblowers
Date: Tuesday, September 25th
Time: 7-9 pm
Location: CCA Cinematheque
(1050 Old Pecos Trail, Santa Fe 87505)
Donation: No one will be turned away, but we encourage a suggested donation of $25 for a single admission. Please help support the critical work we do watchdogging the Los Alamos Lab.
And please feel free to make the donation before the event using our
donate page