Russian President Vladimir Putin took "unprecedented" post-Cold War action Sunday, February 27, by ordering his nuclear deterrent forces to be on alert as international tensions over Russia's invasion of Ukraine spiraled.
The United States said Putin was escalating the war with "dangerous rhetoric", amid signs that the biggest assault on a European state since World War Two was not producing rapid victories, but instead generating a far-reaching and concerted "political, strategic, economic and corporate Western response" less than four days after it started.(REUTERS - "Putin puts nuclear deterrent on alert; West squeezes Russian economy")
Updates
"We must do everything to prevent Putin's plan to deploy nuclear weapons in Belarus…It directly violates our constitutional non-nuclear status and would secure Russia's control over Belarus for years ahead. And it would further threaten the security of Ukraine and all of Europe," — exiled opposition leader Sviatlana Tsikhanouskaya.
By Mariya Knight, Uliana Pavlova and Helen Regan, CNN | May 28, 2023 cnn.com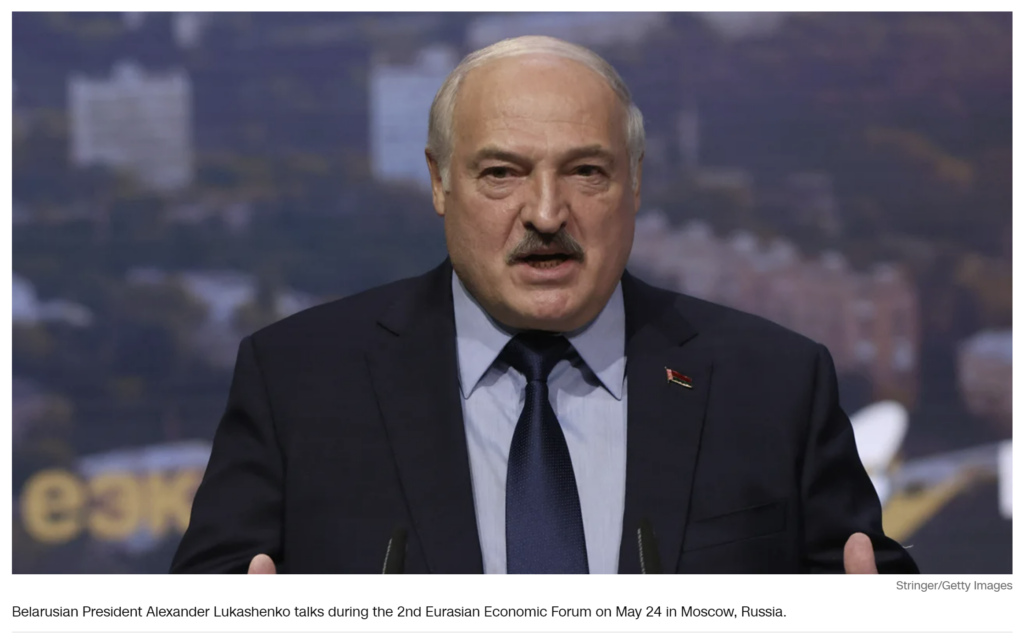 (CNN)—Belarus President Alexander Lukashenko has claimed that nations who are willing "to join the Union State of Russia and Belarus" will be given nuclear weapons, days after confirming the transfer of some tactical nuclear weapons from Moscow to Minsk had begun.
Lukashenko, a close ally of Russian President Vladimir Putin, made the comments in an on-camera interview released Sunday on the state-run Russia 1 channel.
During the interview, Lukashenko said, "no one minds Kazakhstan and other countries having the same close relations that we have with the Russian Federation."
"It's very simple," he added. "Join the Union State of Belarus and Russia. That's all: there will be nuclear weapons for everyone."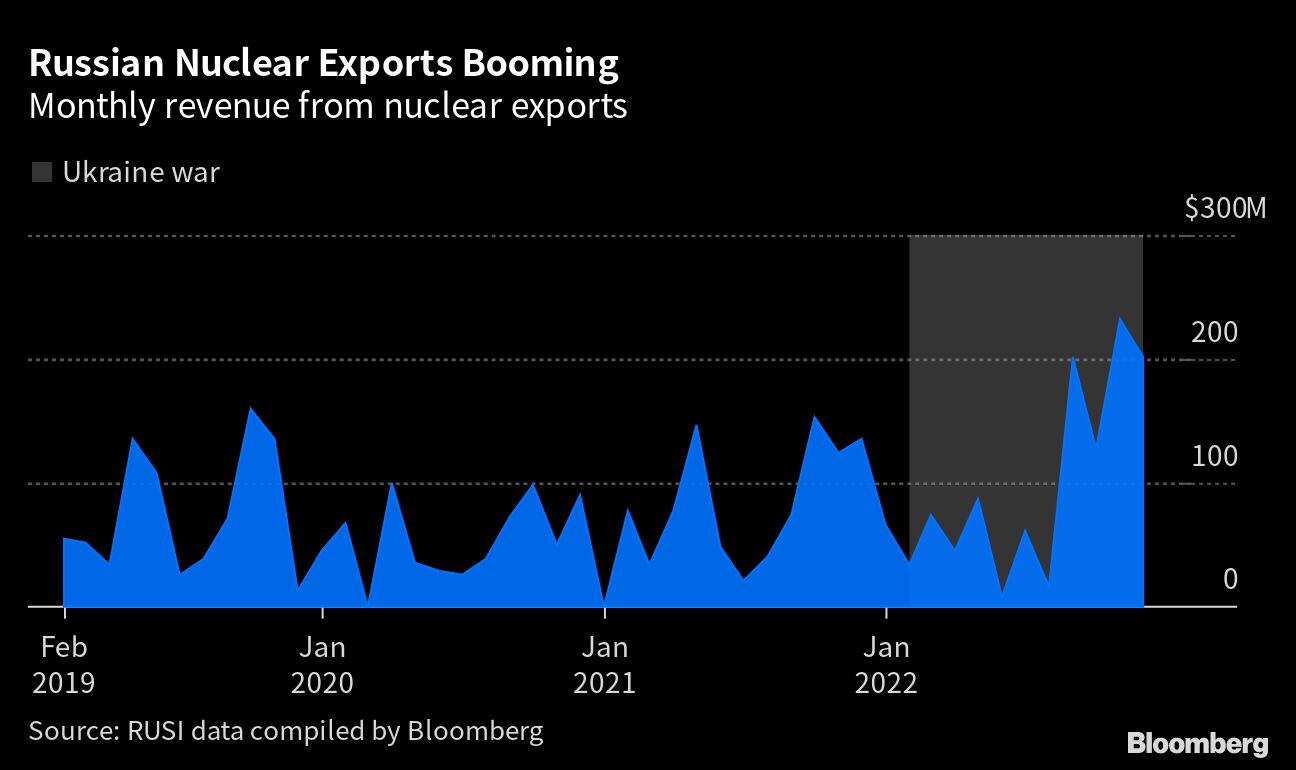 "Cutting the heart out of a nuclear power plant is a surgical procedure that only a few specialists are equipped to handle…"
Bloomberg News | May 13, 2023 mining.com
Among the oldest and most experienced is Germany's Nukem Technologies Engineering Services GmbH, which for decades has offered its unique services in Asia and Africa and across Europe. Nukem engineers helped contain radiation from the destroyed reactors in Chernobyl and Fukushima. They helped lead the clean-up of an atomic-fuel factory in Belgium. In France, the company devised ways to treat waste from the International Thermonuclear Experimental Reactor.
With researchers predicting that cleaning up after aging nuclear power plants will evolve into a $125 billion global business in the near future, Nukem should be ideally positioned to capitalize on the moment.
Except for one thing: the company is wholly owned by Rosatom Corp., the Kremlin-controlled nuclear giant, putting it in the center of an uncomfortable standoff.
On 14 April 2023, the Belarusian Ministry of Defence released a short video of a Su-25 pilot explaining his new role in delivering "special [nuclear] munitions" following his training in Russia. The features seen in the video, as well as several other open-source clues, suggest that Lida Air Base––located only 40 kilometers from the Lithuanian border and the only Belarusian Air Force wing equipped with Su-25 aircraft––is the most likely candidate for Belarus' new "nuclear sharing" mission announced by Russian President Vladimir Putin.
By Matt Korda, Eliana Reynolds and Hans Kristensen  – FEDERATION OF AMERICAN SCIENTISTS | April 19, 2023 fas.org
The Belarusian MoD's military channel features a Belarusian pilot standing in front of a Su-25 aircraft at an unidentified air base.
The video shows the pilot standing in a revetment with a Su-25 in the background. The interview takes place at a grassy location with trees in the distance along with several distinct features, including two drop tanks flanking the Su-25 on either side, and objects behind the aircraft. The revetment itself is also somewhat distinct, as the berm wraps around three sides of the hardstand and the size and orientation of the six rectangular tiles across the opening are clearly visible in the video.
Although the pilot is announcing the completion of their training that occured in Russia, the footage was filmed and released by the Belarusian Ministry of Defense. This factor seemed to indicate that the filming location took place in Belarus instead of at the training center in Russia. Additionally, while Su-25s have operated out of other air bases in Belarus throughout the war, including Luninets Air Base, the only Su-25 wing in the Belarusian Air Force is based at Lida.
The U.S. said it would "monitor the implications" of Putin's announcement.
"We have not seen any reason to adjust our own strategic nuclear posture nor any indications Russia is preparing to use a nuclear weapon," National Security Council spokesperson Adrienne Watson said. "We remain committed to the collective defense of the NATO alliance."
By The Associated Press – NPR | March 25, 2023 npr.org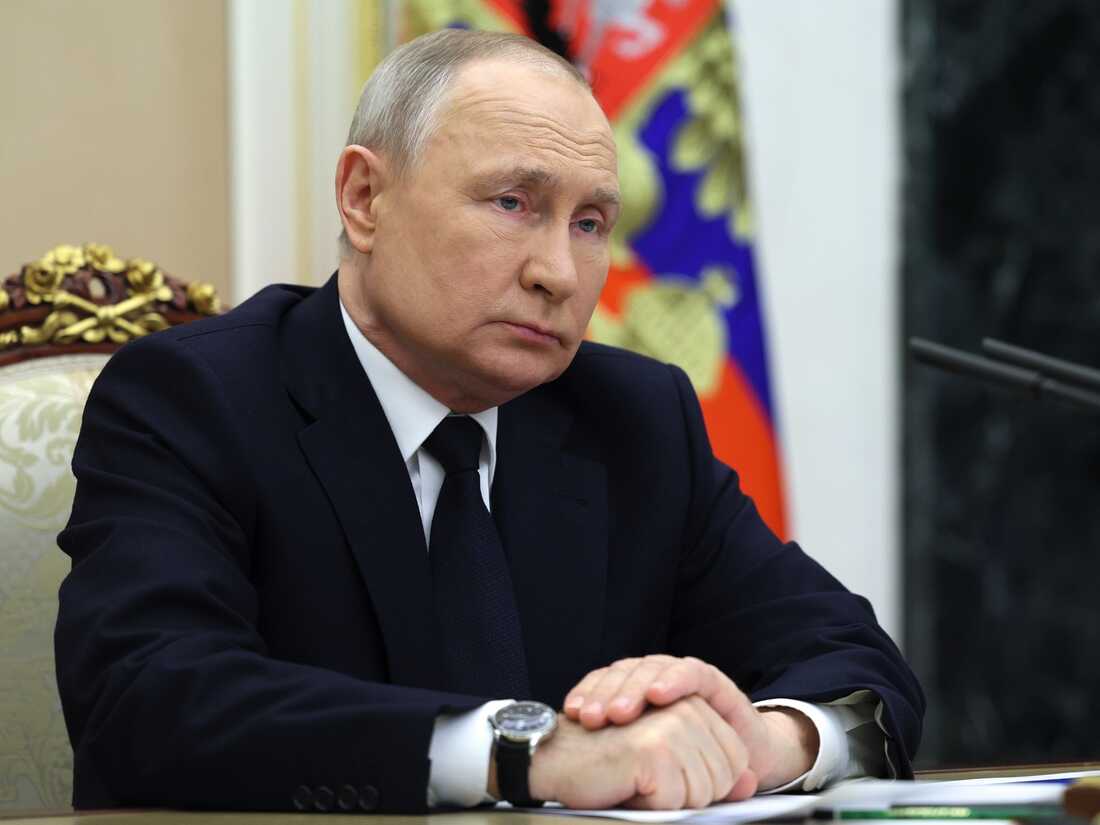 MOSCOW — Russian President Vladimir Putin announced plans on Saturday to station tactical nuclear weapons in neighboring Belarus, a warning to the West as it steps up military support for Ukraine.
Putin said the move was triggered by Britain's decision this past week to provide Ukraine with armor-piercing rounds containing depleted uranium.
Tactical nuclear weapons are intended for use on the battlefield and have a short range and a low yield compared with much more powerful nuclear warheads fitted to long-range missiles. Russia plans to maintain control over those it sends to Belarus, and construction of storage facilities for them will be completed by July 1, Putin said.
He didn't say how many nuclear weapons Russia would keep in Belarus. The U.S. government believes Russia has about 2,000 tactical nuclear weapons, which include bombs that can be carried by tactical aircraft, warheads for short-range missiles and artillery rounds.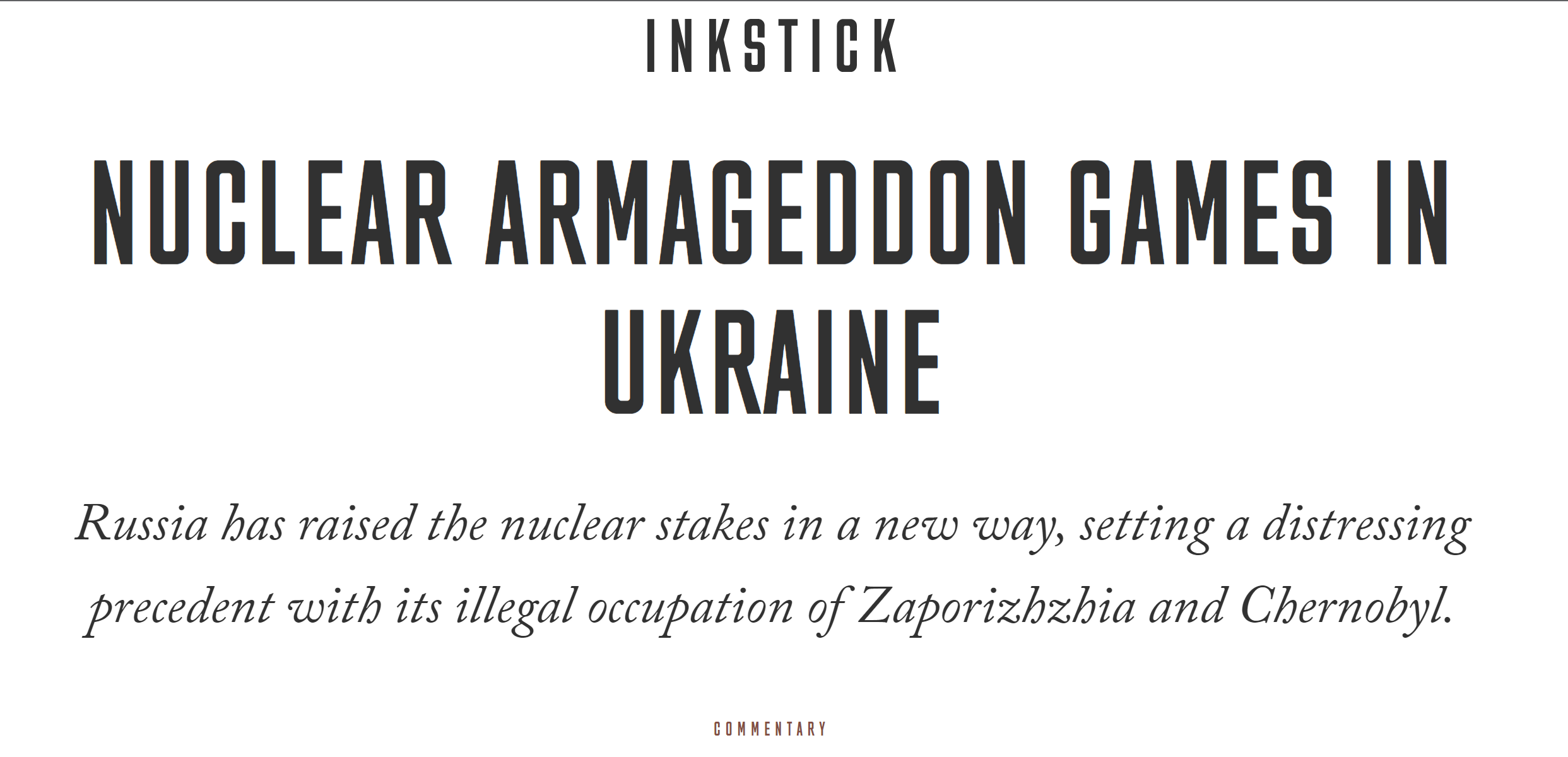 "'As Russia's war on Ukraine continues, the last remaining nuclear weapons treaty between Russia and the United States… stands in jeopardy,' read a January 2023 press release from the Bulletin before Putin backed out of the agreement. 'Unless the two parties resume negotiations and find a basis for further reductions, the treaty will expire in February 2026. This would eliminate mutual inspections, deepen mistrust, spur a nuclear arms race, and heighten the possibility of a nuclear exchange.' Of course, they were correct…
"
By Joshua Frank, Inkstick Media | March 6, 2023 inkstickmedia.com
In 1946, Albert Einstein shot off a telegram to several hundred American leaders and politicians warning that the "unleashed power of the atom has changed everything save our modes of thinking and we thus drift toward unparalleled catastrophe." Einstein's forecast remains prescient. Nuclear calamity still knocks.
Even prior to President Vladimir Putin's bloody invasion of Ukraine, the threat of a nuclear confrontation between NATO and Russia was intensifying. After all, in August 2019, President Donald Trump formally withdrew the US from the Intermediate-Range Nuclear Forces Treaty, long heralded as a pillar of arms control between the two superpowers.
Engels Air Base News Live: Russia Reduces Presence Of Nuclear Bomber Fleet, Installs Barrier
The Defense secretary painted a bleak picture for the world, alluding to a scenario in which autocrats will race to acquire the bomb if Russia isn't repelled.
"Austin further warned that "Putin may resort again to profoundly irresponsible nuclear saber-rattling" as the war drags on and if Ukrainian forces continue their gains against Russian troops.

"

POLITICO | By PAUL MCLEARY & ALEXANDER WARD, November 19, 2022 politico.com

HALIFAX, Nova Scotia — Russia's invasion of Ukraine could entice autocrats around the world to race to develop nuclear weapons, Defense Secretary Lloyd Austin said Saturday, potentially sparking a dangerous era of nuclear proliferation.

Moscow has threatened to use tactical nuclear weapons against Ukraine several times over the past nine months, leading to a flurry of phone calls this month between U.S., European and Russian officials trying to tamp down tensions.

A day before he leaves for a multi-day swing through the Indo-Pacific, Austin painted a bleak picture for the world, alluding to a scenario in which autocrats will race to acquire the bomb if Putin isn't successfully repelled.
"While the U.S. has cut off most contacts with Russia over the invasion, some channels remain. In Moscow, officials have called for a resumption of broader strategic dialogue, including on a possible successor treaty to New START. The U.S. has said that's not possible until the inspections resume." 
PONCA CITY NEWS | November 12, 2022 poncacitynews.com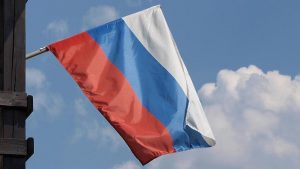 Russia said it will hold talks with the U.S. from late November to early December in Cairo about inspections of atomic weapons sites under the New START treaty, a first step toward reviving broader arms-control talks suspended since the Russian invasion of Ukraine.
The consultations in the Egyptian capital will last about a week, Russian Deputy Foreign Minister Sergei Ryabkov said Friday, according to state news service RIA Novosti.
"White House national security adviser Jake Sullivan has held talks with top aides to Russian President Vladimir Putin amid rising tensions between Washington and Moscow in recent weeks, according to the Wall Street Journal.
"After a series of setbacks in Ukraine, Putin has signaled that he was willing to use nuclear weapons to defend Russia, causing Biden to warn of a nuclear 'Armageddon.'"
THE HILL | BRAD DRESS  | November 6, 2022 thehill.com
U.S. officials and allies told the news outlet that Sullivan has been in talks with Yuri Ushakov, a foreign-policy adviser to Putin, as well as Nikolai Patrushev, head of Russia's security council.
It's unclear how many times Sullivan has spoken with the officials, but the conversations have been focused on preventing escalation of the war as fears of Russia using nuclear weapons have been rising, according to the Wall Street Journal.
Guterres renews call for the abolition of nuclear weapons as concerns grow over Russia's threat to use them in Ukraine.
ALJAZEERA | September 26, 2022 aljazeera.com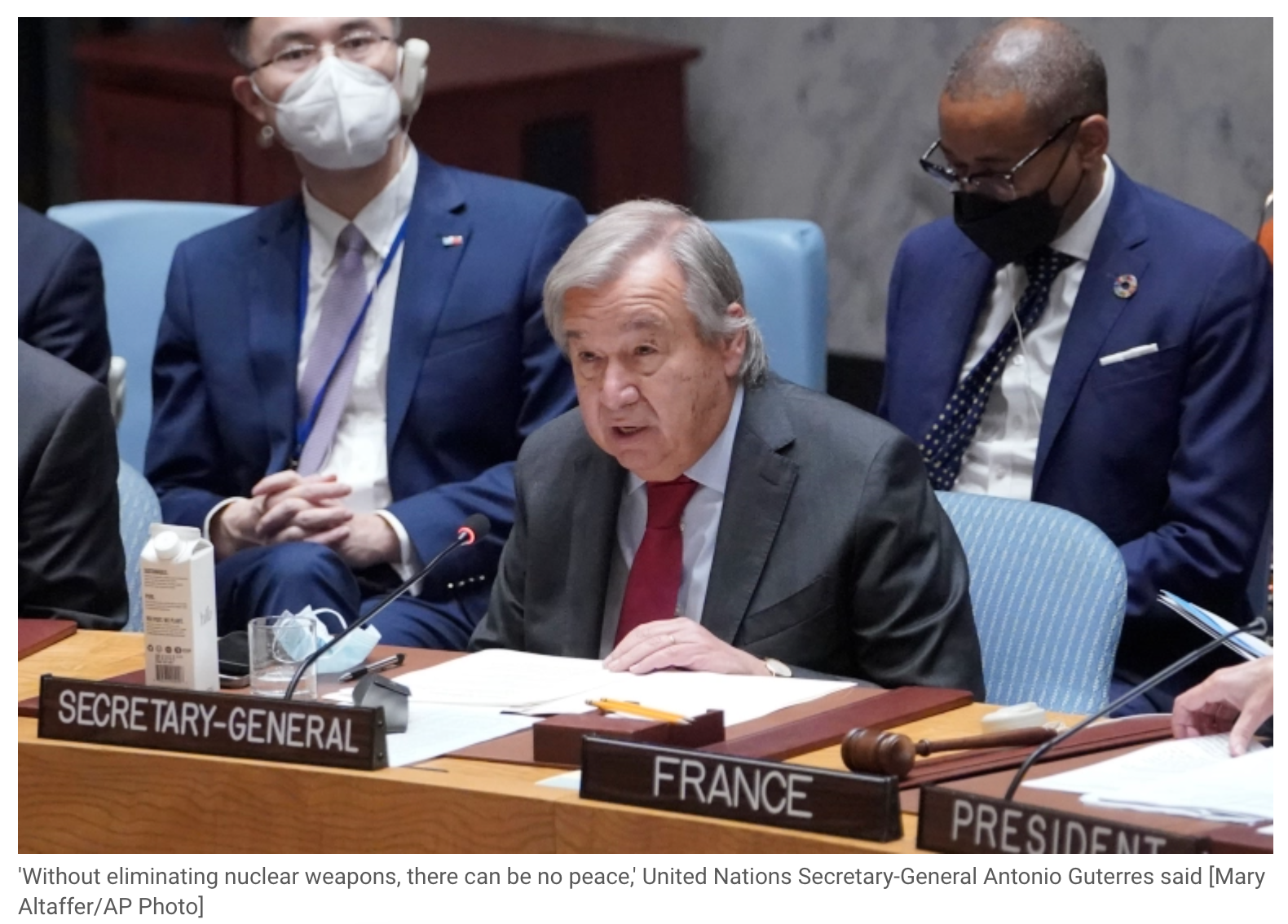 United Nations Secretary-General Antonio Guterres has renewed his call for the global abolition of nuclear weapons as concerns grow over Russia's threat to use them in the Ukraine war.
"Decades after the fall of the Berlin Wall, we can hear once again the rattling of nuclear sabres," Guterres told a special UN General Assembly session on nuclear disarmament on Monday.
Crews at Idaho National Laboratory and the Waste Isolation Pilot Plant nuclear waste repository near Carlsbad met last week to improve safety standards shared between the two facilities after a string of problematic waste shipments from the lab triggered a state investigation.
Adrian Hedden, Carlsbad Current-Argus | September 22, 2022 yahoo.com
So far this year, WIPP personnel were alerted to issues with three shipments of transuranic (TRU) nuclear waste from the Idaho lab, leading to suspensions of waste shipments from the biggest shipper of waste to WIPP.
The first incident was reported on April 9, per a letter from the New Mexico Environment Department which regulates the U.S. Department of Energy's permit to operate WIPP, and involved a liquid substance found on a waste drum that initially tested positive for radioactivity.
This led to an evacuation of the waste handling building, and a temporary halt on shipments of that kind from Idaho National Laboratory while the waste was sent back to Idaho.