Russian President Vladimir Putin took "unprecedented" post-Cold War action Sunday, February 27, by ordering his nuclear deterrent forces to be on alert as international tensions over Russia's invasion of Ukraine spiraled.
The United States said Putin was escalating the war with "dangerous rhetoric", amid signs that the biggest assault on a European state since World War Two was not producing rapid victories, but instead generating a far-reaching and concerted "political, strategic, economic and corporate Western response" less than four days after it started.(REUTERS - "Putin puts nuclear deterrent on alert; West squeezes Russian economy")
The Defense secretary painted a bleak picture for the world, alluding to a scenario in which autocrats will race to acquire the bomb if Russia isn't repelled.
"Austin further warned that "Putin may resort again to profoundly irresponsible nuclear saber-rattling" as the war drags on and if Ukrainian forces continue their gains against Russian troops.

"

POLITICO | By PAUL MCLEARY & ALEXANDER WARD, November 19, 2022 politico.com

HALIFAX, Nova Scotia — Russia's invasion of Ukraine could entice autocrats around the world to race to develop nuclear weapons, Defense Secretary Lloyd Austin said Saturday, potentially sparking a dangerous era of nuclear proliferation.

Moscow has threatened to use tactical nuclear weapons against Ukraine several times over the past nine months, leading to a flurry of phone calls this month between U.S., European and Russian officials trying to tamp down tensions.

A day before he leaves for a multi-day swing through the Indo-Pacific, Austin painted a bleak picture for the world, alluding to a scenario in which autocrats will race to acquire the bomb if Putin isn't successfully repelled.
"While the U.S. has cut off most contacts with Russia over the invasion, some channels remain. In Moscow, officials have called for a resumption of broader strategic dialogue, including on a possible successor treaty to New START. The U.S. has said that's not possible until the inspections resume." 
PONCA CITY NEWS | November 12, 2022 poncacitynews.com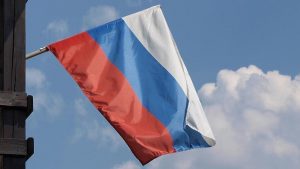 Russia said it will hold talks with the U.S. from late November to early December in Cairo about inspections of atomic weapons sites under the New START treaty, a first step toward reviving broader arms-control talks suspended since the Russian invasion of Ukraine.
The consultations in the Egyptian capital will last about a week, Russian Deputy Foreign Minister Sergei Ryabkov said Friday, according to state news service RIA Novosti.
"White House national security adviser Jake Sullivan has held talks with top aides to Russian President Vladimir Putin amid rising tensions between Washington and Moscow in recent weeks, according to the Wall Street Journal.
"After a series of setbacks in Ukraine, Putin has signaled that he was willing to use nuclear weapons to defend Russia, causing Biden to warn of a nuclear 'Armageddon.'"
THE HILL | BRAD DRESS  | November 6, 2022 thehill.com
U.S. officials and allies told the news outlet that Sullivan has been in talks with Yuri Ushakov, a foreign-policy adviser to Putin, as well as Nikolai Patrushev, head of Russia's security council.
It's unclear how many times Sullivan has spoken with the officials, but the conversations have been focused on preventing escalation of the war as fears of Russia using nuclear weapons have been rising, according to the Wall Street Journal.
Guterres renews call for the abolition of nuclear weapons as concerns grow over Russia's threat to use them in Ukraine.
ALJAZEERA | September 26, 2022 aljazeera.com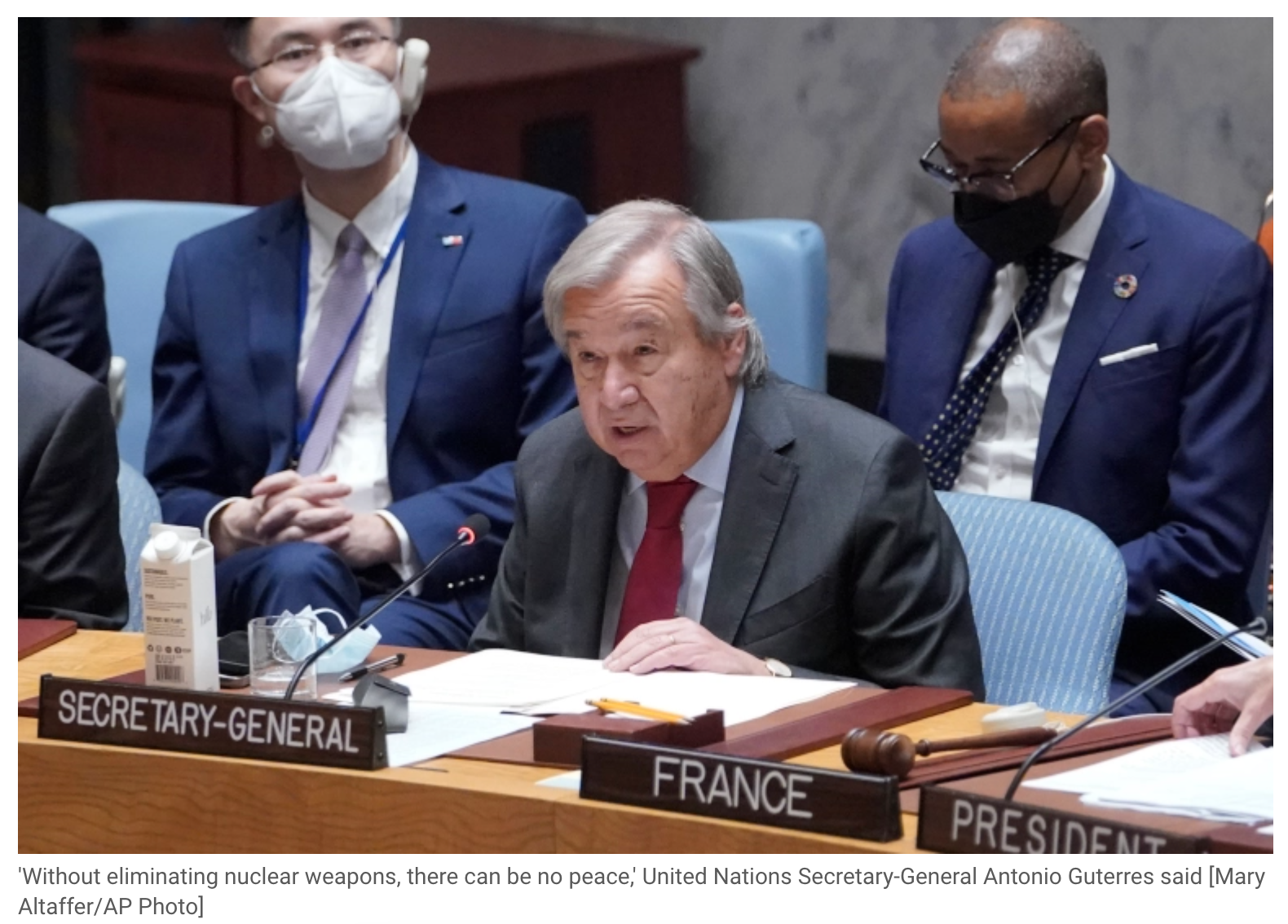 United Nations Secretary-General Antonio Guterres has renewed his call for the global abolition of nuclear weapons as concerns grow over Russia's threat to use them in the Ukraine war.
"Decades after the fall of the Berlin Wall, we can hear once again the rattling of nuclear sabres," Guterres told a special UN General Assembly session on nuclear disarmament on Monday.
Crews at Idaho National Laboratory and the Waste Isolation Pilot Plant nuclear waste repository near Carlsbad met last week to improve safety standards shared between the two facilities after a string of problematic waste shipments from the lab triggered a state investigation.
Adrian Hedden, Carlsbad Current-Argus | September 22, 2022 yahoo.com
So far this year, WIPP personnel were alerted to issues with three shipments of transuranic (TRU) nuclear waste from the Idaho lab, leading to suspensions of waste shipments from the biggest shipper of waste to WIPP.
The first incident was reported on April 9, per a letter from the New Mexico Environment Department which regulates the U.S. Department of Energy's permit to operate WIPP, and involved a liquid substance found on a waste drum that initially tested positive for radioactivity.
This led to an evacuation of the waste handling building, and a temporary halt on shipments of that kind from Idaho National Laboratory while the waste was sent back to Idaho.
An official says the besieged Zaporizhzhia nuclear facility may be closed as residents near the plant are urged to evacuate for their own safety.
ALJAZEERA | September 9, 2022 aljazeera.com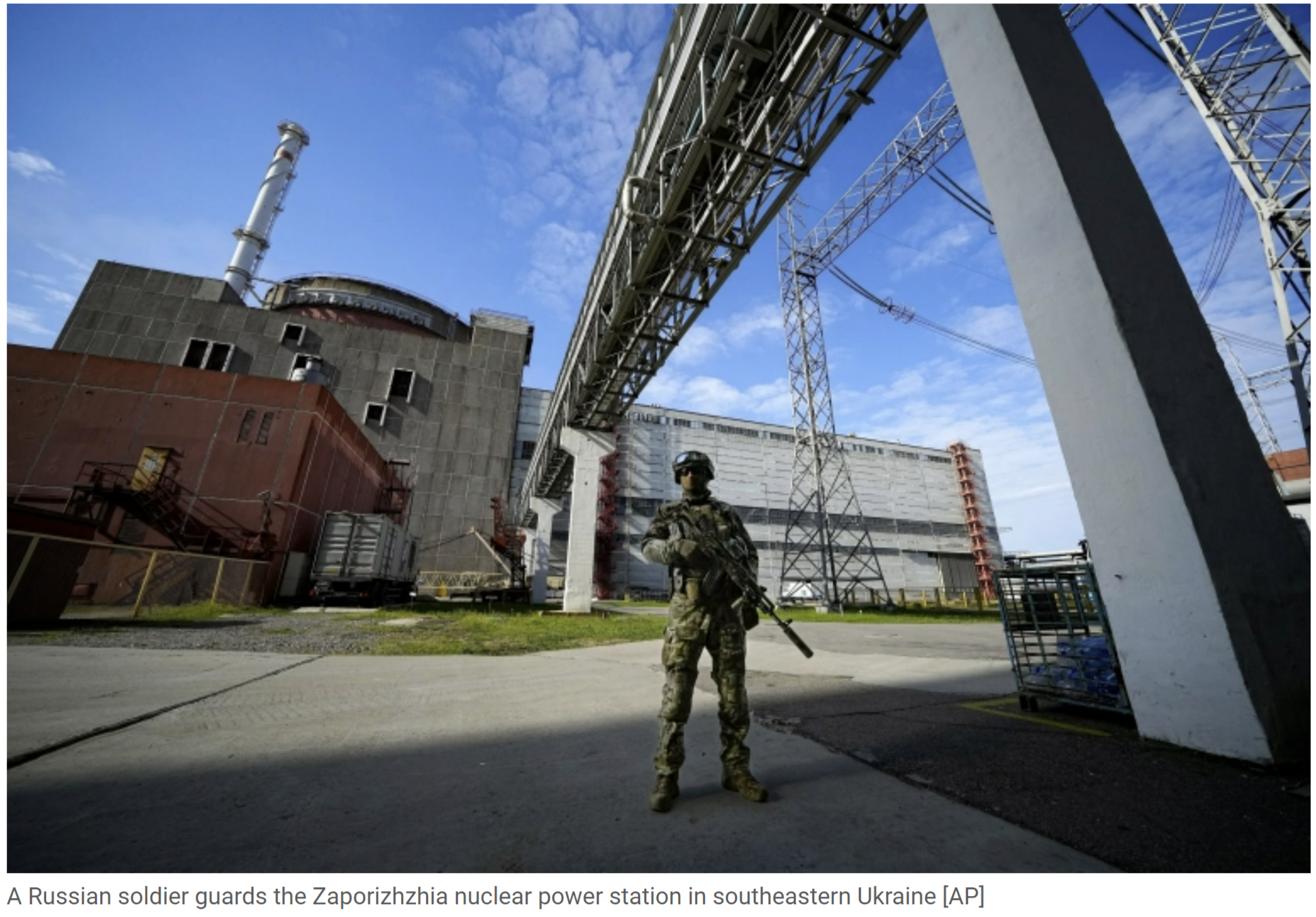 Heavy fighting erupted in areas near the Russian-occupied Zaporizhzhia nuclear power station in Ukraine after Kyiv warned it might have to shut down the plant to avoid a radiation disaster.
The General Staff of the Ukrainian Armed Forces said in its daily update on Thursday that some villages near the plant were bombed over the past 24 hours by "tanks, mortars, barrel and jet artillery".
Overnight, Russian forces fired rockets and heavy artillery into the nearby town of Nikopol four times, the area's regional governor, Valentyn Reznichenko, wrote on Telegram, damaging at least 11 houses and other buildings.
On Wednesday, an official said the nuclear plant may have to be shut down and called on residents in areas near the embattled facility to evacuate for their own safety.
U.N. seeks security zone near damaged Zaporozhzhia nuclear plant
By Pavel Polityuk and Francois Murphy, Reuters | September 6, 2022 reuters.com
Federal agents seized the document during their search of Mar-a-Lago, the former president's Palm Beach mansion in Florida, last
KYIV/VIENNA, Sept 6 (Reuters) – Ukrainian forces shot down five Russian cruise missiles on Tuesday, most of them in the south, President Volodymyr Zelenskiy said, but he made no mention of a new military success in the east hinted at by officials earlier.
"This morning alone, five of six Russian X-101 missiles were downed," Zelenskiy said in an evening address. "This is a costly loss for Russia, and it saves many Ukrainian lives. Four of these missiles were downed by the "South" district of the air command."
Reuters was not able to independently verify Zelenskiy's statement and there was no immediate response from Russia.
Though Ukrainian officials did not give specific details, several posts on social media from military bloggers and witnesses reported fighting around Balakliia, an eastern town of 27,000 people that lies between Kharkiv and Russian-held Izyum, a city with a major railway hub used by Moscow to supply its forces. One tweet by a Zelenskiy adviser spoke of "great news" coming from the president on the operation in Kharkiv region.
"Of the 64 kilograms of uranium in the Hiroshima bomb, less than one kilogram underwent fission, and the entire energy of the explosion came from just over half a gram of matter that was converted to energy.
That is about the weight of a butterfly."
By Emily Strasser, Bulletin of the Atomic Scientists | August 6, 2022 thebulletin.org
The design for the first atomic bomb was frighteningly simple: One lump of a special kind of uranium, the projectile, was fired at a very high speed into another lump of that same rare uranium, the target. When the two collided, they began a nuclear chain reaction, and it was only a tiny fraction of a second before the bomb exploded, forever splitting history between the time before the atomic bomb and the time after.
At 17 seconds past 8:15 a.m. on August 6, 1945, the Enola Gay released the bomb from a height of 31,600 feet above the target, a T-shaped bridge in the center of Hiroshima, Japan.
The morning was cloudless, as the weather plane sent to scout for the Enola Gay had reported in the hour before. If the weather had been poor, the plane would have set its course to one of the two alternate targets. As the bomb fell, a schoolboy closed his eyes and began to count as his friends hid along the way to school.
"'We are entering a dangerous new age,' [Lovegrove] added, citing the spread of advanced weapons and cyberwarfare."
BY Ellen Francis © WASHINGTON POST | July 28, 2022 washingtonpost.com
Britain's national security adviser has warned that a breakdown in dialogue among rival powers is raising the risk of nuclear war, with fewer safeguards now than during the Cold War.
As such, he said, Britain strongly supports President Biden's talking with Beijing.