Updates
The National Nuclear Security Administration (NNSA) announced on Friday, March 23, that it was authorizing the start of construction of the Uranium Processing Facility (UPF) and two sub-projects at the Y-12 National Security Complex in Oak Ridge, Tennessee. The UPF is a facility dedicated solely to the manufacture of thermonuclear cores for US nuclear bombs and warheads.
Citizen watchdog groups are responding by filing an expedited Freedom of Information Act request demanding a full fiscal accounting of the UPF bomb plant- something the NNSA has refused to provide for the last five years, including to Congress, despite repeated assurances that the project is "on budget."
"This project is already a classic boondoggle, and they are just getting started," said Ralph Hutchison, coordinator of the Oak Ridge Environmental Peace Alliance (OREPA) in Knoxville, Tennessee. "Worse, it undermines US efforts to discourage nuclear proliferation around the world. How can we oppose the nuclear ambitions of other countries when we are building a bomb plant here to manufacture 80 thermonuclear cores for warheads every year?"
Quotes and Resources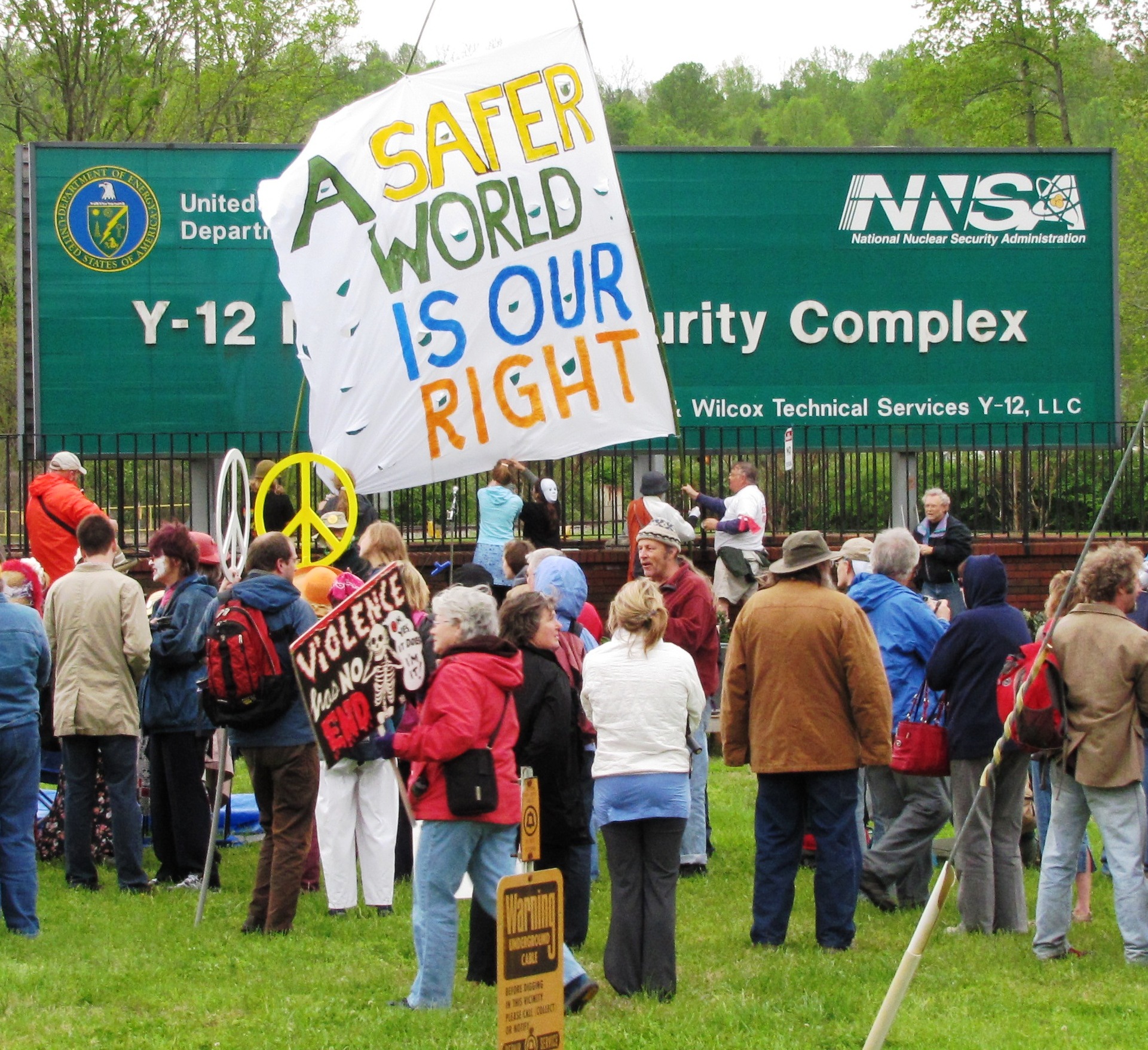 On July 5, 2018, OREPA and Nuclear Watch New Mexico—along with many of you!—submitted formal comments on the National Nuclear Security Administration's plan for the Y-12 Nuclear Weapons Complex in Oak Ridge, TN. The gist of our comments is that NNSA is required to prepare a new Environmental Impact Statement, or at least a thorough Supplemental EIS, and can't move forward with the UPF bomb plant until they have done so.
The comments, which you can read or download here, now become part of the Administrative Record which the judge hearing our legal challenge will use to decide the case.
We believe the government's attempt to rectify their past errors is way too little and way too late, and the Supplement Analysis has effectively strengthened our argument. In addition to the comments, we also submitted attachments, including expert declarations on the NNSA's plans, the seismic risks they are overlooking, and the unsuitability of a piecemeal approach to planning at Y12. You can read or download the attachments here. 
"Nuclear disarmament is not just an ardent desire of the people, as expressed in many resolutions of the United Nations. It is a legal commitment by the five official nuclear states, entered into when they signed the Non-Proliferation Treaty." -Nobel Laureate Joseph Rotblat...