Updates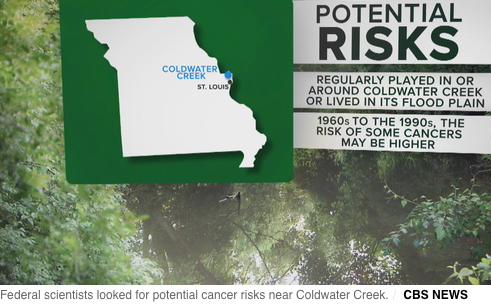 The federal government confirms some people in the St. Louis area may have a higher risk of getting cancer. A recent health report found some residents who grew up in areas contaminated by radioactive waste decades ago may have increased risk for bone and lung cancers, among other types of the disease. The assessment was conducted by the Agency for Toxic Substances and Disease Registry, a branch of the U.S. Centers for Disease Control and Prevention.
As CBS News correspondent Anna Werner reports, the situation is not unique to St. Louis because it's connected to America's development of its nuclear weapons program decades ago. Radioactive wastes persist in soils, and many believe that's why they or a loved one developed cancer. Now for the first time, federal health officials agree, on the record, that's a real possibility.
Read More
Resources
This is the list of extensions to requirements of the Consent Order requested by LANL and approved or denied by the NM Environment Department.
Action Alerts
It seems we can't find what you're looking for. Perhaps searching can help.
Quotes

Nuclear weapons production and testing have involved extensive health and environmental damage. A remarkable feature of this has been the readiness of governments to harm the very people they claimed to be protecting in building these weapons. Secrecy, fabrication of data, cover-ups in the face of attempted public inquiry…...
Continue reading