Updates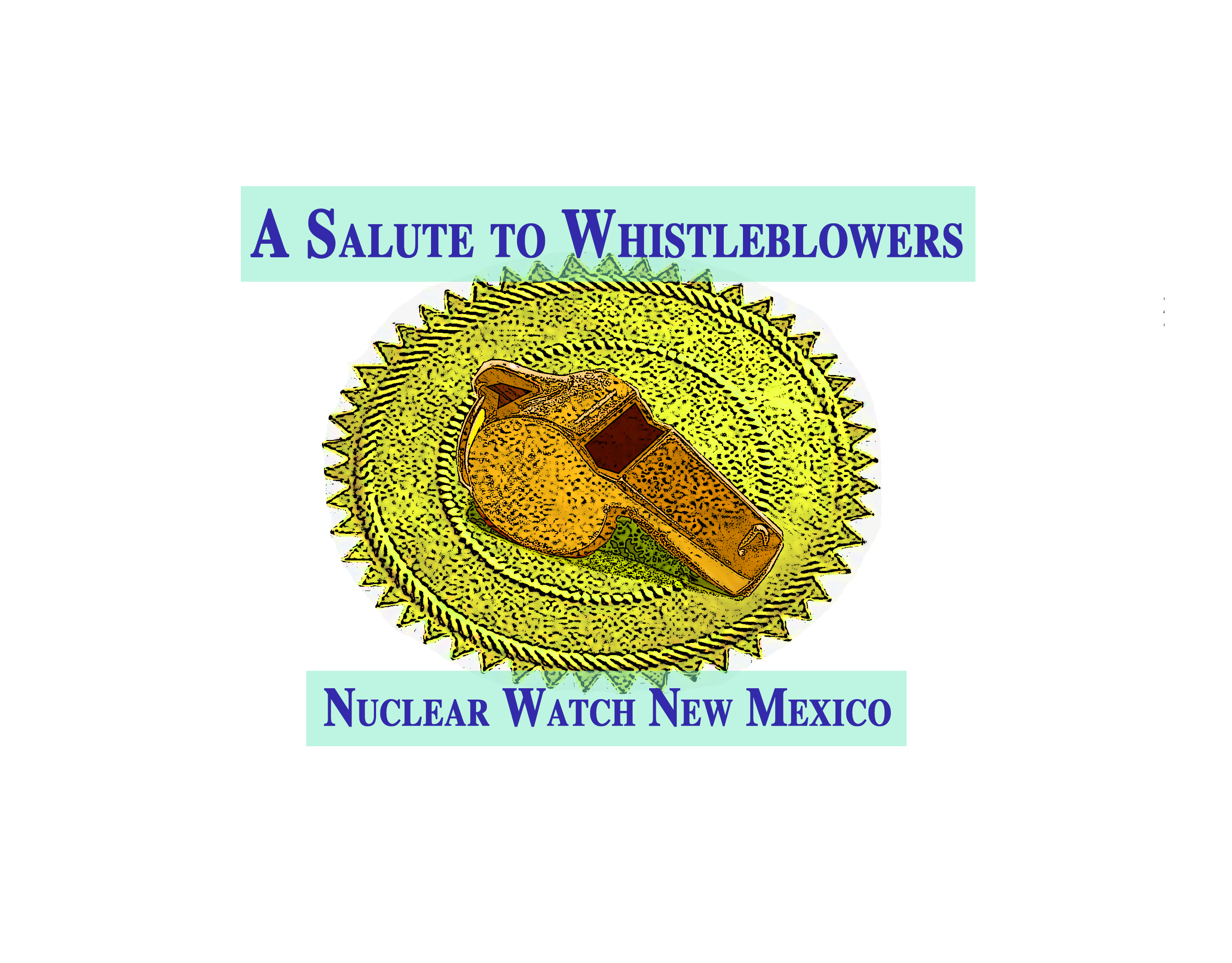 A Salute to Whistleblowers
Now Rescheduled
Bigger, Better, Later in the Month
Mark your calendar!
Sept. 25 at 7pm at CCA
Ever wonder what the news media are NOT telling you, and the impact this has on society when half-truths, omissions and distortions become the norm?
Here's a chance to get the inside scoop.
Join Valerie Plame, and Los Alamos whistleblowers Chuck Montano and Jim Doyle for an evening exploring brave acts of whistleblowing that made a difference.
We will begin the event with a reception and book signing at 7pm. Finally, we will wrap up with a panel discussion.
Hear these courageous whistleblowers and support your local non-profit that helps them get their valuable stories out to the world.
Resources
This is the list of extensions to requirements of the Consent Order requested by LANL and approved or denied by the NM Environment Department.
Action Alerts
It seems we can't find what you're looking for. Perhaps searching can help.
Quotes

Nuclear weapons production and testing have involved extensive health and environmental damage. A remarkable feature of this has been the readiness of governments to harm the very people they claimed to be protecting in building these weapons. Secrecy, fabrication of data, cover-ups in the face of attempted public inquiry…...
Continue reading