The first nuclear weapon test was carried out by the United States at the Trinity site on July 16, 1945, with a yield approximately equivalent to 20 kilotons. The first hydrogen bomb, codenamed "Ivy Mike", was tested at the Enewetak atoll in the Marshall Islands in November 1952, also by the United States. The largest nuclear weapon ever tested was the "Tsar Bomba" of the Soviet Union at Novaya Zemlya on October 30, 1961, with an estimated yield of around 50 megatons.
In 1963, many (but not all) nuclear and many non-nuclear states signed the Limited Test Ban Treaty, pledging to refrain from testing nuclear weapons in the atmosphere, underwater, or in outer space. The treaty permitted underground nuclear testing. France continued atmospheric testing until 1974, China continued up until 1980. Neither has ever signed the treaty.
The United States conducted its last underground test in 1992, the Soviet Union in 1990, the U.K. in 1991, and both China and France in 1996. After signing the Comprehensive Test Ban Treaty in 1996 (which has as of 2012 not yet entered into force), all these states have pledged to discontinue all nuclear testing. Non-signatories India and Pakistan last tested nuclear weapons in 1998. The most recent nuclear test was by North Korea on Feb. 12, 2013.
JULY 16TH, 2020:
75TH ANNIVERSARY OF THE TRINITY TEST — THE FIRST ATOMIC DETONATION.
OPPENHEIMER RECALLS HIS IMPRESSIONS OF THE MOMENT FOR AN INTERVIEW ON NBC IN 1965.


J. Robert Oppenheimer: "I am become Death, the destroyer of worlds."
For a more detailed resource on the history of Nuclear testing, see this United Nations guide on the official 'International Day Against Nuclear Tests'.
A time-lapse map of every nuclear explosion since 1945
Video by Isao Hashimoto
The United States is responsible for 1,032 detonations since 1945 — more than the rest of the countries put together.
News
Take a minute to visit the Bulletin of Atomic Scientists website to read this brilliant photo essay on the Tsar Bomba by Associate Professor and Director of the Science and Technology Studies program at the Stevens Institute of Technology Alex Wellerstein. His first book, Restricted Data: The History of Nuclear Secrecy in the United States, was published by the University of Chicago Press in April 2021.
By Alex Wellerstein October 29, 2021 thebulletin.org
In the early hours of October 30, 1961, a bomber took off from an airstrip in northern Russia and began its flight through cloudy skies over the frigid Arctic island of Novaya Zemlya. Slung below the plane's belly was a nuclear bomb the size of a small school bus—the largest and most powerful bomb ever created.
At 11:32 a.m., the bombardier released the weapon. As the bomb fell, an enormous parachute unfurled to slow its descent, giving the pilot time to retreat to a safe distance. A minute or so later, the bomb detonated. A cameraman watching from the island recalled:
A fire-red ball of enormous size rose and grew. It grew larger and larger, and when it reached enormous size, it went up. Behind it, like a funnel, the whole earth seemed to be drawn in. The sight was fantastic, unreal, and the fireball looked like some other planet. It was an unearthly spectacle! [1]
The flash alone lasted more than a minute. The fireball expanded to nearly six miles in diameter—large enough to include the entire urban core of Washington or San Francisco, or all of midtown and downtown Manhattan. Over several minutes it rose and mushroomed into a massive cloud. Within ten minutes, it had reached a height of 42 miles and a diameter of some 60 miles. One civilian witness remarked that it was "as if the Earth was killed." Decades later, the weapon would be given the name it is most commonly known by today: Tsar Bomba, meaning "emperor bomb."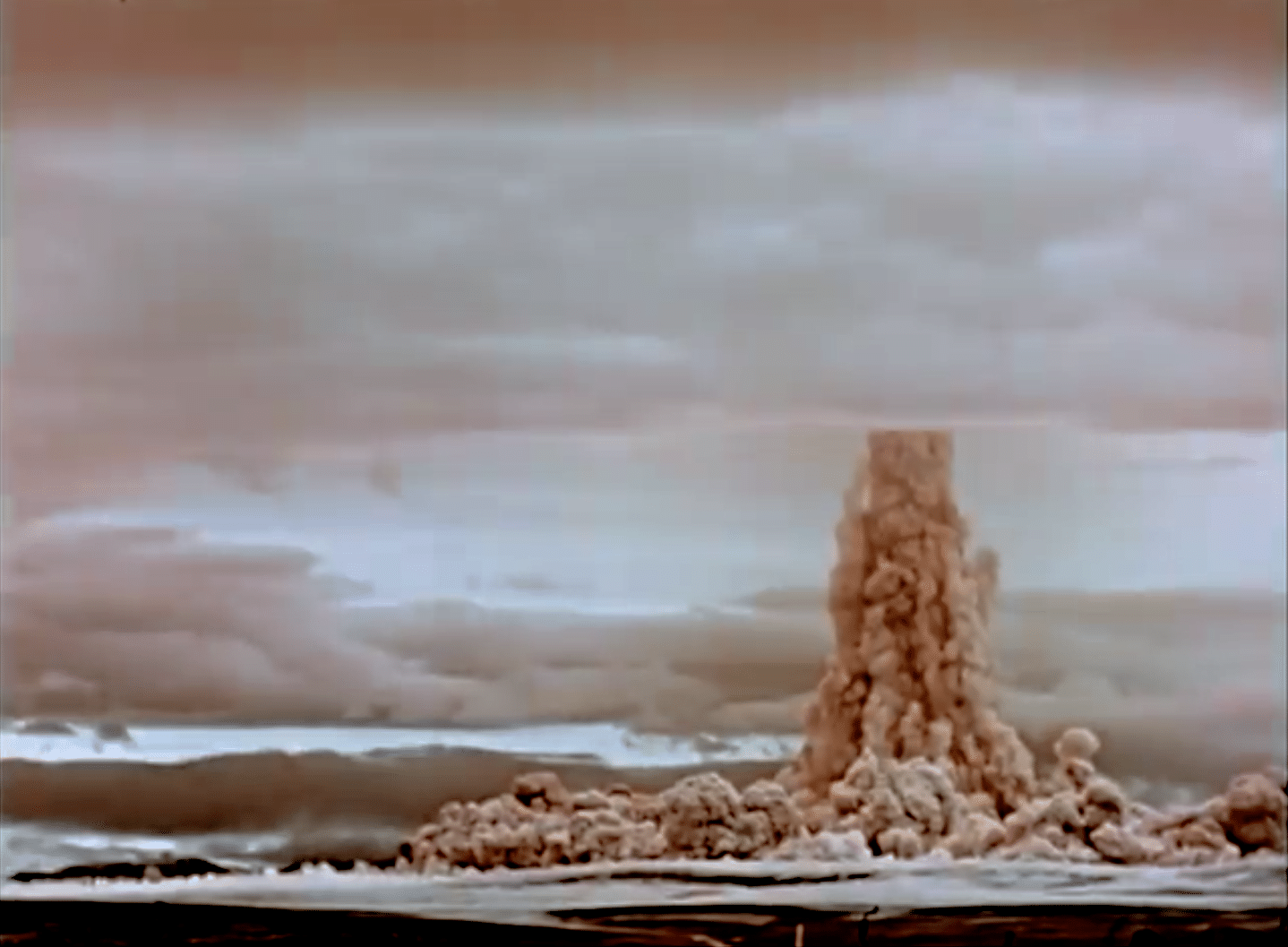 Designed to have a maximum explosive yield of 100 million tons (or 100 megatons) of TNT equivalent, the 60,000-pound monster bomb was detonated at only half its strength. Still, at 50 megatons, it was more than 3,300 times as powerful as the atomic bomb that killed at least 70,000 people in Hiroshima, and more than 40 times as powerful as the largest nuclear bomb in the US arsenal today. Its single test represents about one tenth of the total yield of all nuclear weapons ever tested by all nations.[2]
At the time of its detonation, the Tsar Bomba held the world's attention, largely as an object of infamy, recklessness, and terror. Within two years, though, the Soviet Union and the United States would sign and ratify the Limited Test Ban Treaty, prohibiting atmospheric nuclear weapons testing, and the 50-megaton bomb would fall into relative obscurity.
"We are sponsoring a bill that would make sure the government's responsibility to those who were harmed by nuclear testing does not get swept under the rug."

By Burgess Owens and Chris Stewart deseret.com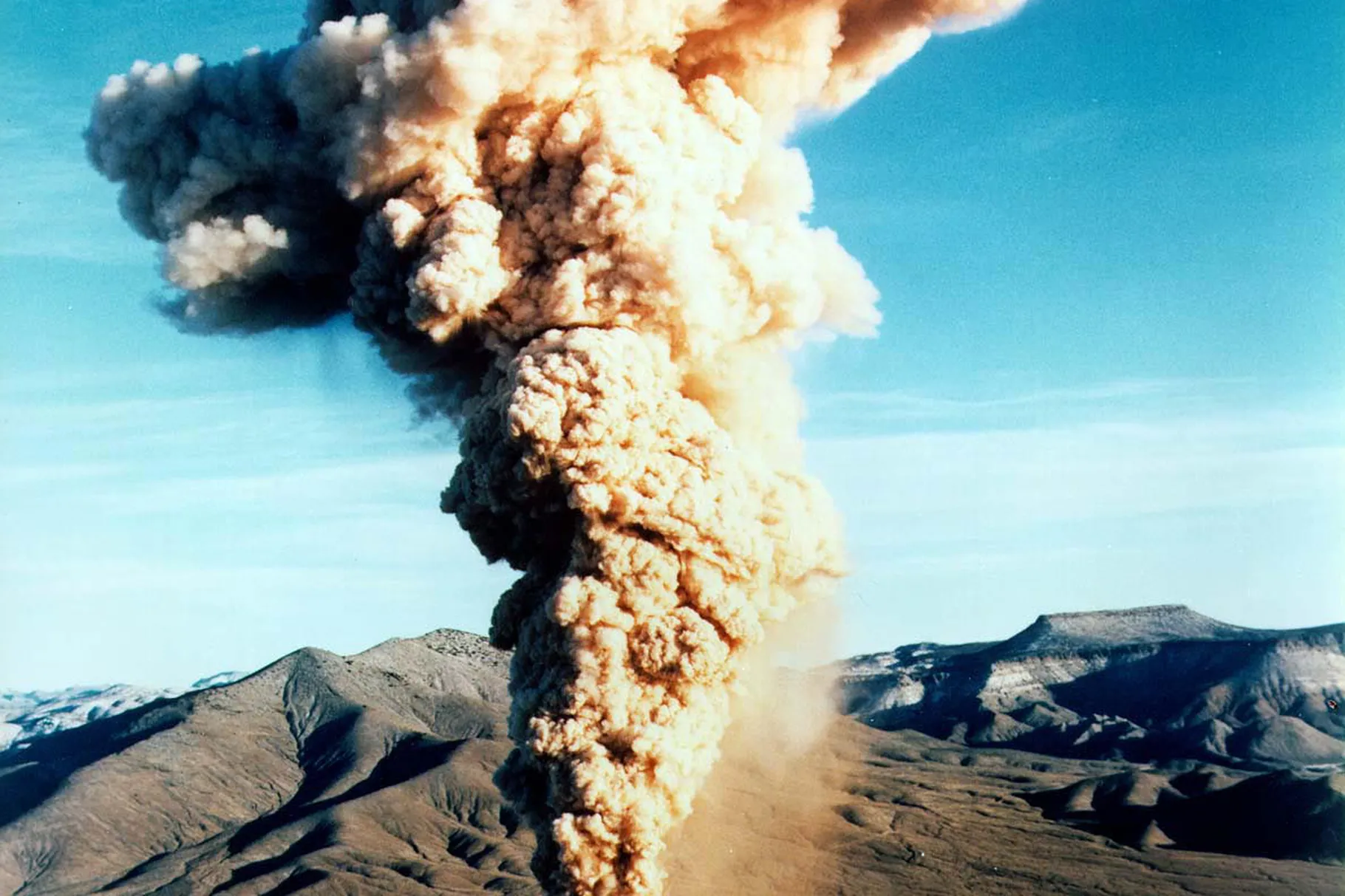 Any objective study of American history brings us to the realization that there are many Americans who quietly made, and continue to make, great sacrifices for our national security. Many of these women and men willingly give of themselves to ensure that our country remains free.
Tragically, under the banner of national security the United States government exposed Americans to radioactive uranium ore and radioactive dust — subjecting them to lung cancer and other respiratory illnesses.
On July 16, we marked the 76th anniversary of the detonation of the first nuclear weapon — code-named Trinity — in the desert of New Mexico's Tularosa Basin. Three weeks after the Trinity detonation, the United States exploded the Little Boy bomb over Hiroshima and, three days later, the Fat Man bomb over Nagasaki. Six days later, Japan surrendered. In the aftermath of World War II, a nuclear arms race began that reached its zenith with over 60,000 nuclear weapons worldwide in 1986.
Many lives were lost or severely altered by the nuclear weapons program. Thankfully, the world stockpile of nuclear weapons has steadily declined since 1986 and will, hopefully, continue to do so in the future. Yet, the effects of detonating over 1,100 nuclear weapons since the Trinity test in 1945 continue to mar the lives of Americans to this day.
Through atmospheric weapons tests, as well as mining, transporting and milling of uranium ore, many Americans have been slowly killed by radiation exposure. Thousands of Utahns were infected by radiation exposure simply by living "downwind" of the federal government's nuclear weapons testing sites. Additional Utahn miners were affected as they worked the uranium necessary for these weapons. These "downwinders" and miners and their families friends, and communities often suffered excruciating illness, loss and devastation.
In response to this malfeasance, Congress rightly enacted (and later amended in 2000) the Radiation Exposure Compensation Act (RECA) in 1990. This legislation was a good first step in making recompense to those who mined and hauled uranium ore and those who processed the ore at a mill. The RECA legislation also addresses those exposed to radiation downwind from nuclear test sites.
It has been more than 20 years since any meaningful reform to RECA has been made for those whose lives have been taken or irreversibly altered by our foray into the arms race. Several classifications of workers such as core drillers and ground workers have been denied justice by being excluded completely from the process.
Some diseases that should have been compensable have been excluded. Numerous geographical locations exposed to downwind radiation have been left out. Uranium miners continued to mine after the United States stopped buying uranium for its nuclear weapons programs in 1971. These so-called post-1971 workers were excluded from accessing benefits since the original RECA legislation had an arbitrary cutoff date of Dec. 31, 1971 — even though the federal government continued to regulate uranium mines long after 1971. To make matters worse, RECA is scheduled to sunset in July 2022 — potentially leaving all classifications of exposure victims without redress.
We are honored to represent some of these "downwinders" and their family members and want them to know their suffering — and the sacrifices they made for our nation — are not forgotten.
That is why we are pleased to be the lead Republican members of the House of Representatives on the "RECA Amendments Act of 2021," legislation that will reauthorize RECA for those still suffering the consequences of nuclear testing.
The tragic consequences of the nuclear arms race cannot be swept under the rug of history. We urge our colleagues in Congress to support the "RECA Amendments Act of 2021." Our country must act now to address the injustices of those who have been forgotten by their own government.
Rep. Burgess Owens represents Utah's 4th Congressional District. Rep. Chris Stewart represents Utah's 2nd Congressional District.
June 20, 2020
Source: Global Zero
"We are saddened to announce that Dr. Bruce G. Blair, Co-Founder of Global Zero and President of its Board of Directors, died unexpectedly on Sunday, July 19, following a sudden illness.
Derek Johnson, Executive Director of Global Zero, released the following statement on behalf of the organization regarding the recent passing of Dr. Blair:
"I am heartbroken at the sudden loss of my colleague, mentor, and dear friend, Bruce Blair.

"15 years ago, Bruce brought together an unprecedented international community of leaders and visionaries to build a new kind of movement to persuade governments to come to their senses and set aside the most catastrophic weapons on the planet. A veteran nuclear launch officer and unrivaled expert in command and control, Bruce understood — perhaps better than any single person alive — the urgency, enormity, and complexity of the nuclear threat. He built the Global Zero movement from the ground up and devoted all of his energy to making the world safer and better for all people.
Can a tweet start a nuclear war? New Report examines impact of Twitter on crisis escalation and recommends a "no tweeting policy" during crises.
[embeddoc url="https://www.kcl.ac.uk/csss/assets/10957•twitterconflictreport-15july.pdf" download="all" viewer="google"]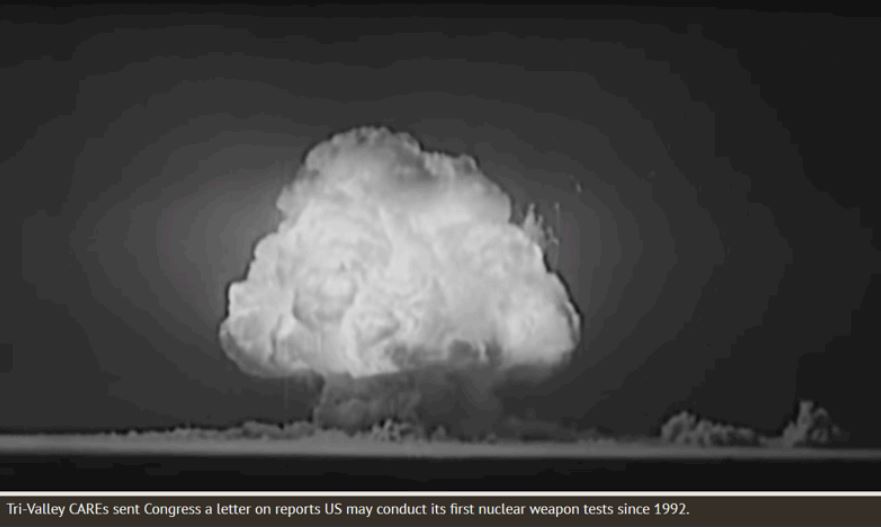 June, 11, 2020
Source: The Independent
By Mary Perner
On May 28, 24 non-governmental organizations, including Livermore's Tri-Valley CAREs, signed onto a letter that was delivered to Speaker of the House Nancy Pelosi and Senate Minority Leader Charles Schumer. The letter was in response to recent reports that senior White House officials had discussed conducting the first U.S. nuclear weapon test explosion since 1992.
A whole slew of 2020 candidates have either pleaded ignorance on certain nuclear policies or given answers that were borderline incomprehensible.
ARTICLE BY JOHN KRZYANIAK | thebulletin.org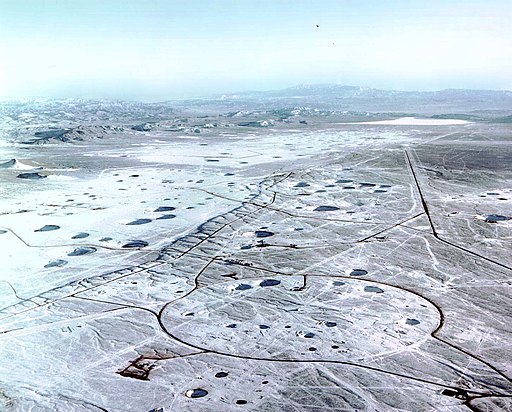 On May 15, according to reporting in the Washington Post and the Guardian, the Trump administration held serious discussions about whether to conduct a nuclear test explosion, and those conversations are continuing.
Though the administration has not made any public remarks on the matter, many experts and policy makers have already chimed in to voice dissent. Lassina Zerbo, the head of the Comprehensive Nuclear Test Ban Treaty Organization, said a nuclear test would "pose a grave challenge to global peace and security."
Hans Kristensen, who directs the nuclear information project at the Federation of American Scientists, said it was "completely nuts." Joe Biden, former vice president and presumptive Democratic presidential nominee, said a resumption of testing would be "as reckless as it is dangerous."
Luján, Members of Congress Introduce Legislation to Expand Compensation for Individuals Impacted by Radiation Exposure
Washington, D.C. – Today, Congressman Ben Ray Luján (D-N.M.), the U.S. House Assistant Speaker, introduced legislation to expand compensation for individuals exposed to radiation while working in and living near uranium mines or downwind from nuclear weapon test sites.
Tens of thousands of individuals, including miners, transporters, and other employees who worked directly in uranium mines, along with communities located near test sites for nuclear weapons, were exposed during the mid-1900s to dangerous radiation that has left communities struggling from cancer, birth defects, and other illnesses.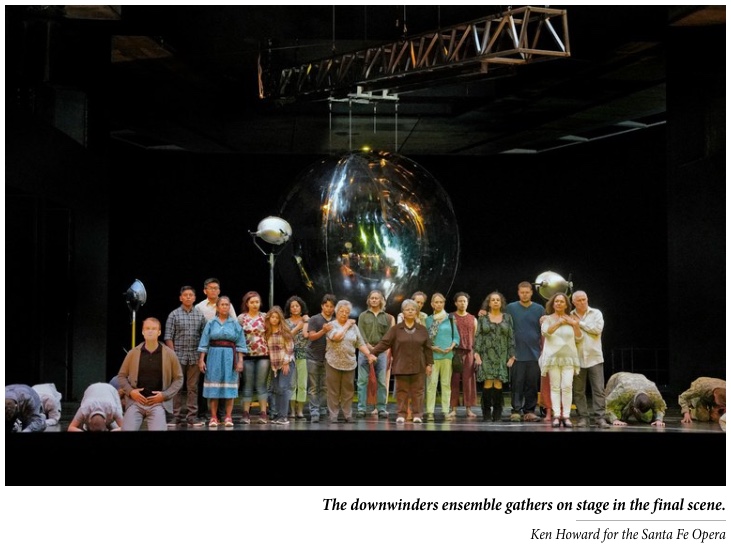 The West's atomic past, in opera halls
On stage and in Congress, Trinity test downwinders fight for recognition.
Elena Saavedra Buckley, High Country News, Aug. 30, 2018
Outside the Santa Fe Opera, a 62-year-old venue nestled in juniper-covered hills, retirees reclined by cloth-covered tables in the parking lot. As the August heat reflected off the asphalt, they tailgated with flutes of champagne. Soon, they would file in to see Doctor Atomic, an opera about physicist J. Robert Oppenheimer and the 24 hours before the first atomic bomb, which he helped create, detonated over New Mexico's Tularosa Basin in the Trinity test.
Doctor Atomic has been performed in New York and San Francisco, but never before in New Mexico, where Manhattan Project scientists from Los Alamos Laboratory created the bomb. John Adams composed the opera in 2005, and Peter Sellars's libretto uses declassified Los Alamos documents, focusing on the scientists' perspective. This was the first time that downwinders — people whose families lived in the Tularosa Basin, in the path of the bomb's radiation — appeared on stage during a performance. This summer, 73 years after Trinity, New Mexico's downwinders are finally receiving some attention — onstage and in Congress.
The Trinity test occurred at 5:30 a.m. on July 16, 1945, about 150 miles south of Santa Fe and the laboratory and only weeks before the bombings in Japan. It bathed the basin in light, creating a half-mile-wide crater. The Tularosa Basin Downwinders believe that blast's radiation gave their families cancer, either from the air or through milk and produce, and that the diseases are being passed down genetically.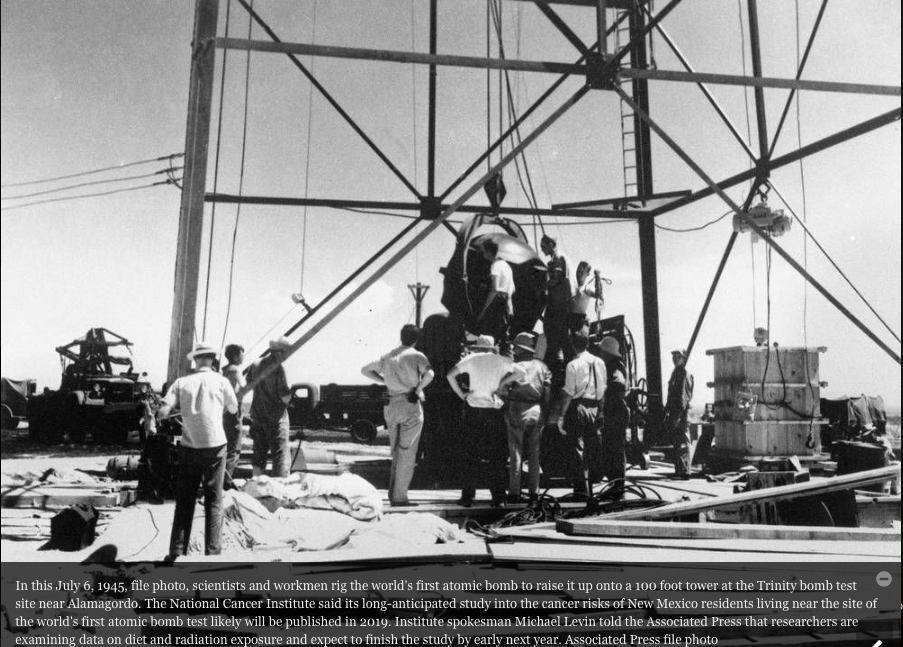 ALBUQUERQUE — A long-anticipated study into the cancer risks of New Mexico residents living near the site of the world's first atomic bomb test likely will be published in 2019, the National Cancer Institute announced.
Institute spokesman Michael Levin told the Associated Press that researchers are examining data on diet and radiation exposure on residents who lived near the World War II-era Trinity test site, and scientists expect to finish the study by early next year.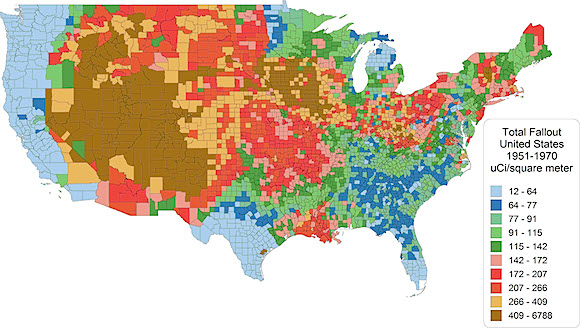 USA Today reported on an unreleased federal study blaming fallout from worldwide nuclear bomb testing for at least 15,000 cancer-related deaths and more than 20,000 non-fatal cancers in U.S. residents born since 1951.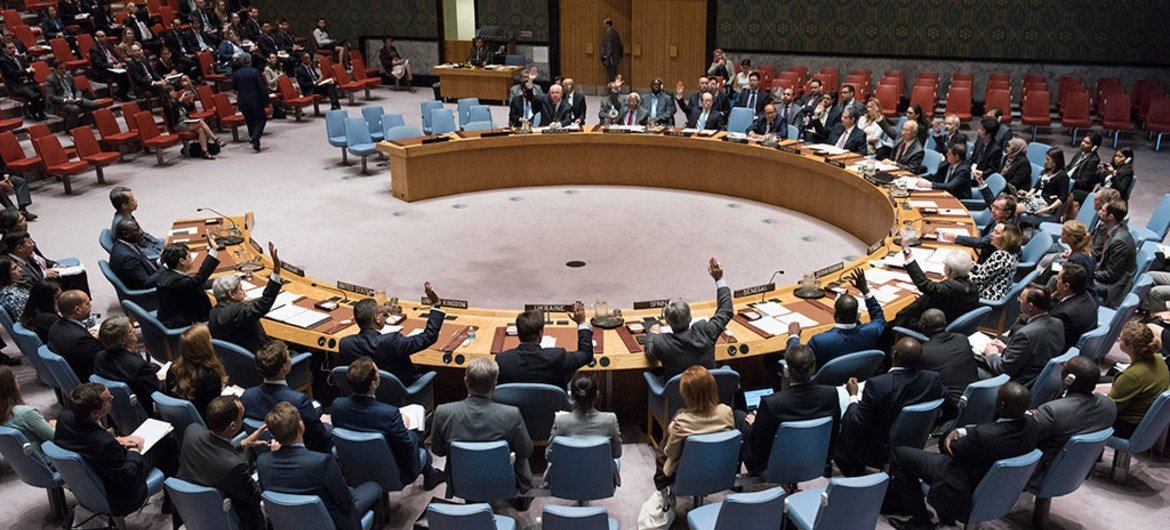 "Reaffirming that proliferation of weapons of mass destruction, and their means of delivery, threatens international peace and security, the United Nations Security Council today adopted a resolution urging all States who haven't done so to sign the Comprehensive Nuclear-Test-Ban Treaty"
-From UN News
"A world free of nuclear of weapons goes by stopping testing too, and then taking steps that will reinforce the agreements that are already here, and then leading us towards what we all want: a world free of nuclear weapons; a world free of any attempt of modernization that some are talking about today."
-Lassina Zerbo, Executive Secretary of CTBTO: