Updates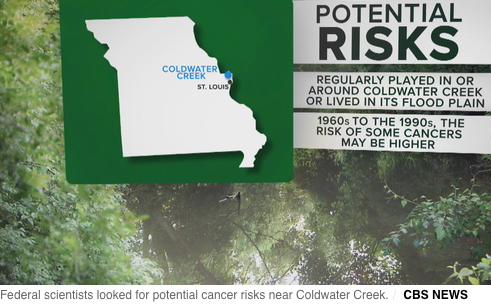 The federal government confirms some people in the St. Louis area may have a higher risk of getting cancer. A recent health report found some residents who grew up in areas contaminated by radioactive waste decades ago may have increased risk for bone and lung cancers, among other types of the disease. The assessment was conducted by the Agency for Toxic Substances and Disease Registry, a branch of the U.S. Centers for Disease Control and Prevention.
As CBS News correspondent Anna Werner reports, the situation is not unique to St. Louis because it's connected to America's development of its nuclear weapons program decades ago. Radioactive wastes persist in soils, and many believe that's why they or a loved one developed cancer. Now for the first time, federal health officials agree, on the record, that's a real possibility.
Read More
Resources
Disarmament and Related Treaties
Published 4 December 2014 by The United Nations Office for Disarmament Affairs, this publication contains the text of multilateral treaties that focus on nuclear weapons, and nuclear-weapon-free zones and other disarmament treaties.
Ebook version coming soon. PDF version available online now
---
Bombs Away- The Case for Phasing Out U.S. Tactical Nukes in Europe
An extensive report questioning the wisdom of stationing tactical nuclear weapons in Europe (incl. the B-61). Foreign Affairs, July/August 2014 Issue

Jay Coghlan, Executive Director of Nuclear Watch New Mexico, commenting on the Supplemental Environmental Impact Statement for the proposed Chemistry and Metallurgy Research Replacement (CMRR) Nuclear Facility in the plutonium production complex at Los Alamos National Laboratory.
Action Alerts
It seems we can't find what you're looking for. Perhaps searching can help.
Quotes
"Nuclear disarmament is not just an ardent desire of the people, as expressed in many resolutions of the United Nations. It is a legal commitment by the five official nuclear states, entered into when they signed the Non-Proliferation Treaty." -Nobel Laureate Joseph Rotblat...
There are two problems for our species' survival – nuclear war and environmental catastrophe – and we're hurtling towards them. Knowingly. – Noam Chomsky ...

"Today I can declare my hope, and declare it from the bottom of my heart, that we will eventually see the time when the number of nuclear weapons is down to zero and the world is a much better place."...

"What is the only provocation that could bring about the use of nuclear weapons? Nuclear weapons. What is the priority target for nuclear weapons? Nuclear weapons. What is the only established defense against nuclear weapons? Nuclear weapons. How do we prevent the use of nuclear weapons? By threatening the...
Continue reading
Far-reaching implications "The creation of a National Sea-Based Deterrence Fund to pay for an Ohio-class ballistic missile submarine replacement could significantly alter the typically underfunded Navy shipbuilding account, while also establishing a precedent that other military services may attempt to leverage in years to come." – Frank Oliveri, CQ Roll...
Continue reading
"Both Russia and the United States are now officially and publicly using the other side as a justification for nuclear weapons modernization programs" – Hans Kristensen, from The Intercept, 2/23/16...

"What few Americans realize is that the U.S. is completely rebuilding the production side of its nuclear weapons complex, with new multi-billion dollar factories expected to operate until ~2075. The aim of the for-profit nuclear weapons establishment is a never-ending cycle of exorbitant Life Extension Programs for existing nuclear...
Continue reading
"The United States can deter any country from using nuclear weapons against America and its treaty allies with a nuclear force that is far smaller, less destabilizing, and less expensive than the one the Pentagon is planning to build. This White House has caved to the nuclear priesthood in...
Continue reading

"Let me be crystal clear: There is no such thing as 'limited use' nuclear weapons, and for a Pentagon advisory board to promote their development is absolutely unacceptable. This is even more problematic given President Trump's comments in support of a nuclear arms race. As Deputy Defense Secretary Robert...
Continue reading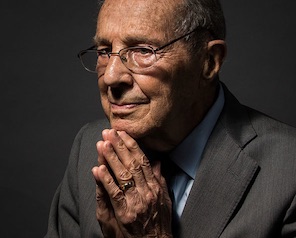 "As long as we have ICBMs, there will be the possibility of the President launching them in response to a false alarm. Since the ICBMs are known in fixed locations, they can be attacked and we presume that any nuclear attack on the United States would include attacks against those...
Continue reading