Welcome to the NEW Nukewatch.org.
We are currently in the process of updating our website so that we can bring you the important nuclear news in the best way possible. Please check back as we continue to update our website with new content and designs.
Press Releases
Excerpts
There is no explanation why the Department of Defense requires at least 80 pits per year and no justification to the American taxpayer why the enormous expense of expanded production is necessary.
NNSA did not mention that up to 15,000 "excess" pits are already stored at the Pantex Plant near Amarillo, TX, with up to another 5,000 in "strategic reserve." The agency did not explain why new production is needed given that an immense inventory of already existing plutonium pits. (In 2006 independent experts found that pits last a least a century. Plutonium pits in the existing stockpile now average around 40 years old.)
NNSA did not explain how to dispose of all of that plutonium, given that the MOX program is an abysmal failure. Nor is it made clear where future plutonium wastes from expanded pit production will go since operations at the troubled Waste Isolation Pilot Plant are already constrained from a ruptured radioactive waste barrel, and its capacity is already overcommitted to existing radioactive wastes.
Nuclear News
ALBUQUERQUE — A long-anticipated study into the cancer risks of New Mexico residents living near the site of the world's first atomic bomb test likely will be published in 2019, the National Cancer Institute announced.
Institute spokesman Michael Levin told the Associated Press that researchers are examining data on diet and radiation exposure on residents who lived near the World War II-era Trinity test site, and scientists expect to finish the study by early next year.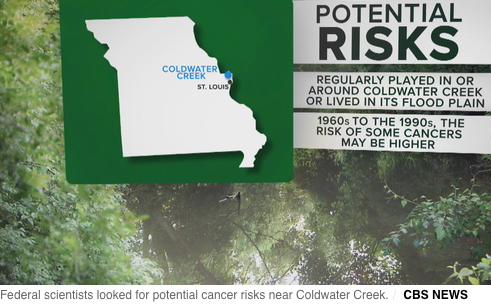 The federal government confirms some people in the St. Louis area may have a higher risk of getting cancer. A recent health report found some residents who grew up in areas contaminated by radioactive waste decades ago may have increased risk for bone and lung cancers, among other types of the disease. The assessment was conducted by the Agency for Toxic Substances and Disease Registry, a branch of the U.S. Centers for Disease Control and Prevention.
As CBS News correspondent Anna Werner reports, the situation is not unique to St. Louis because it's connected to America's development of its nuclear weapons program decades ago. Radioactive wastes persist in soils, and many believe that's why they or a loved one developed cancer. Now for the first time, federal health officials agree, on the record, that's a real possibility.
Read More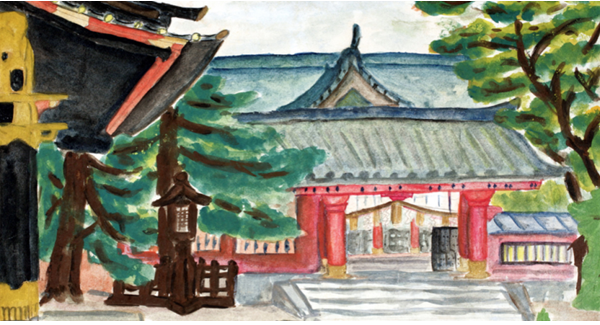 With a gift of art supplies, children who survived the bombings drew visions of joy
Pictures from a Hiroshima Schoolyard is a 52-minute documentary produced by Shizumi Shigeto Manale and written and directed by Bryan Leichhardt.
Action Alerts

We are so proud of the heroism of these Whistle Blowers and are pleased that they have agreed to let us build this fundraising event to honor them.
Date: Wednesday, September 5th
Time: 7-9 pm
Location: CCA Cinamatique
(1050 Old Pecos Trail, Santa Fe 87505)
We will begin the event with a reception and book signing at 7pm, then we will show the CBS show 48 hours featuring these Whistle Blowers. Finally, we will wrap up with a panel discussion. This is an exciting opportunity for you to hear their true and unedited stories!
Donation: While we encourage even more generous giving than these listed categories, please consider on of these gifts.
$25 single admission
$100 Host with 4 tickets
$250 Watchdog
$500 Whistle Blower Wanna Be
$1000 Honorary Whistle Blower
Must Reads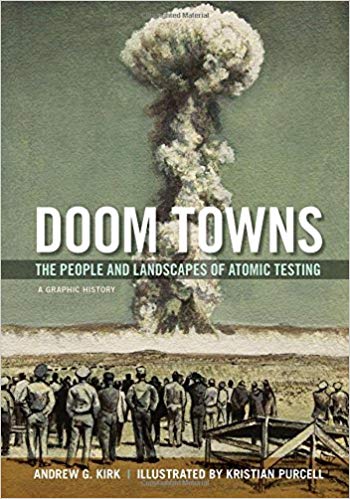 A graphic novel by Andy Kirk with artist Kristian Purcell "The U.S. tested nearly a thousand atomic weapons in the Nevada desert 125 miles north of Las Vegas…. Did they really build fake towns out in the desert and then blow the whole place up with atomic bombs? And...
Continue reading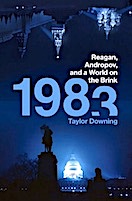 Taylor Downing, Da Capo Press, 4/24/18 Recently, a declassified report lifted the veil on the events of a week in November 1983, the year KAL007 was shot down and America watched "The Day After", when we had in fact, a very close brush with World Death. The Able Archer...
Continue reading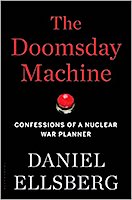 Ron Rosenbaum, in his fascinating and highly readable "How The End Begins" (2011) notes that when Kissinger told Nixon that Ellsberg was "the most dangerous man in America" he wasn't referring to the Pentagon Papers but to what Ellsberg knew about top secret nuclear war plans from his work...
Continue reading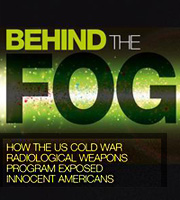 Military scientists exposed American civilians to radiation without their knowledge or consent. "Behind the Fog" documents a dark chapter of "large-scale organizational deviance"… From the publisher: "Martino-Taylor documents the coordinated efforts of a small group of military scientists who advanced a four-pronged secret program of human-subject radiation studies that...
Continue reading
Quotes
April 4, 2018: "Europe has become a nuclear flashpoint where tensions could easily escalate to the level of a nuclear confrontation… Both NATO and Russia are engaging in 'terrifying nuclear brinkmanship'… that increases the risk of the actual use of nuclear weapons – by design or by accident." –Dr....
Continue reading
"American nuclear bombs are still stationed in Europe. In Germany alone, up to 20 B-61 weapons are stored on a German airbase in the village of *****. The German government has said on numerous occasions it would like to see those weapons removed, but there is no great chance...
Continue reading
"Nuclear disarmament is not just an ardent desire of the people, as expressed in many resolutions of the United Nations. It is a legal commitment by the five official nuclear states, entered into when they signed the Non-Proliferation Treaty." -Nobel Laureate Joseph Rotblat...

"Together, let us demand an end to all nuclear tests and get on with the unfinished business of achieving a world free of nuclear weapons." –Message on the International Day against Nuclear Tests, July 2014...

"I am the only person who ever looked at all twelve thousand five hundred of our targets. And when I got through I was horrified. Deterrence was a formula for disaster. We escaped disaster by the grace of God. If you ask one person who has lived in this...
Continue reading