The National Nuclear Security Administration (NNSA) has provided evidence to CCNS and Honor Our Pueblo Existence (HOPE) that Stephanie Stringer, a New Mexico Environment Department Deputy Cabinet Secretary and Chair of the New Mexico Water Quality Commission, made adjudicatory decisions against the non-governmental organizations while she was applying for NNSA employment. 
CONCERNED CITIZENS FOR NUCLEAR SAFETY | November 17, 2022 nuclearactive.com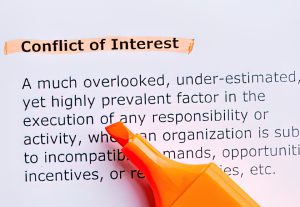 This is the second time NNSA has hired an adjudicatory decision-maker during an ongoing proceeding addressing the groundwater discharge permit, DP-1132, for the Radioactive Liquid Waste Treatment Facility at Los Alamos National Laboratory.  http://nuclearactive.org/wp-content/uploads/2019/06/190606-CCW-Petition-for-Mandamus-2019-06-06.pdf , see ¶¶ 14 – 24.
This time, Stephanie Stringer, after applying for the NNSA job, demonstrated her bias by not recusing herself from the matter.  She voted against the NGOs in the requested permit review before the Water Quality Control Commission.