REGIONAL COALITION OF LANL COMMUNITIES
Two years after parting ways with the Regional Coalition of LANL Communities, state Rep. Andrea Romero is still being haunted by improper reimbursements that cast a dark cloud over her tenure as the agency's executive director.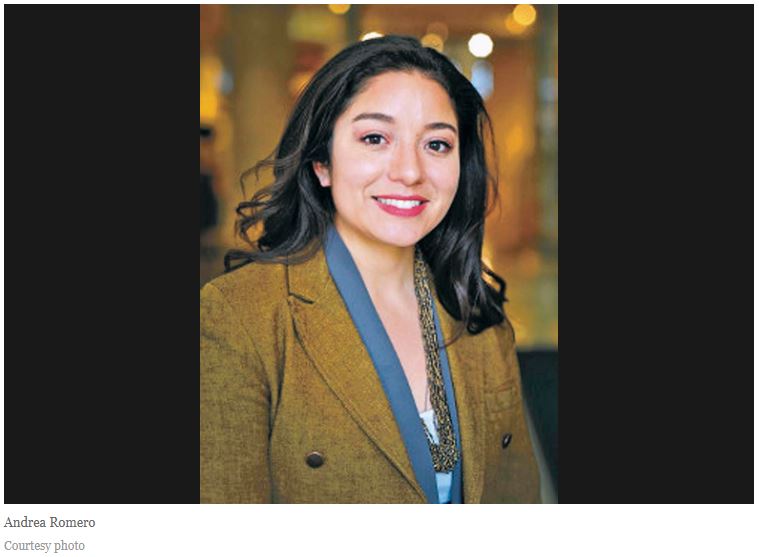 The board of the taxpayer-funded agency that represents local governments around Los Alamos National Laboratory recently decided to ask Romero to return $8,000 in questionable reimbursements she received for travel and entertainment expenses while she was at the helm of the organization, which occurred before she was elected to a seat in the state House of Representatives.
But the board is unlikely to pursue the matter further if Romero rejects the request.
The board reached its decision to try to recoup the money after receiving a review of past audits of the agency, also known as RCLC, from its contracted legal counsel, Nancy Long.
"Ms. Long did a deep dive into all previous audits and reviews of the RCLC's books through [fiscal year] 2018, and called into question the crediting of per diem reimbursements for the former executive director, Andrea Romero," Eric Vasquez, who is Romero's successor, wrote in an email Wednesday. "In early 2018, Ms. Romero repaid $2,200 in reimbursements that a February 2018 review by the fiscal agent said was improperly paid. Ms. Long's review showed that it is possible that the RCLC could seek an additional accounting for around $8,000 of reimbursements, and failing that, seek repayment."
After extensive questioning and discussion, the board asked Long to prepare a letter asking Romero to repay the questionable reimbursements "in an effort to act in the best interests of the organization and our member communities," Vasquez wrote.
"It was a challenging conversation," Vasquez added. "But I was happy to hear Ms. Long confirm that all the errors and improper financial procedures identified in the audits and reports have been addressed and corrected, making it highly unlikely similar mistakes could occur in the future."
Romero did not return a message seeking comment. But in the past, she has apologized, saying she used bad judgment and followed a long-running reimbursement process for travel expenses and relied on Los Alamos County, then the coalition's fiscal agent, as well as the coalition's treasurer, to review and approve expenses.
Long told the coalition board the problem "was mostly born out of negligence," according to the Los Alamos Reporter, an online news outlet that was first to report on the board's decision.
"I would say that I would not necessarily spend much more time on this," Long is quoted as saying. "Maybe perhaps one more attempt without too much effort could certainly be made, but I think at some point you just say, 'We've done all that we can and that any prudent board member would.' "
"What I understand is it would behoove this board to send out one final letter for that money and put this to bed," Española Mayor Javier Sanchez, a member of the board, said, according to the Los Alamos Reporter.
In a statement to The New Mexican, Santa Fe County Commissioner Henry Roybal, the board's chairman, said the agency "can now become the organization we were meant to be" with the controversy finally coming to an end.
"I'm glad to see this chapter close," Roybal wrote. "It is our fiduciary responsibility as we have hired independent auditors and an attorney to ensure everything is in order."
The impermissible expenses, which included lavish meals and Major League Baseball tickets, thrust Romero into controversy and made her a target of public criticism in the infancy of her run for House District 46.
Despite the political turmoil and a fiercely competitive race, Romero won a Democratic primary challenge in June 2018 against three-term incumbent Carl Trujillo, who was embroiled in a sexual harassment case. In the general election, Romero easily survived a challenge from write-in candidate Heather Nordquist, a research and development scientist at the Los Alamos laboratory.