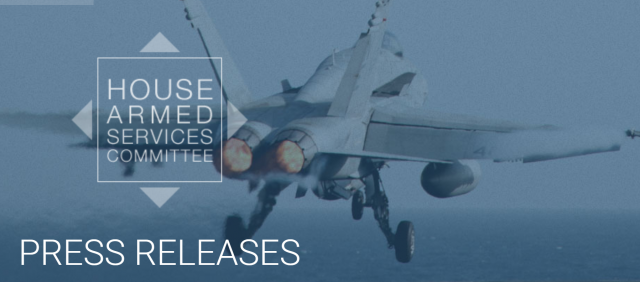 armedservices.house.gov | WASHINGTON DC January 30th, 2019
Today, Representative Adam Smith (D-WA), Chairman of the House Armed Services Committee, and United States Senator Elizabeth Warren (D-MA), a member of the Senate Armed Services Committee, introduced the bicameral No First Use Act, to establish in law that it is the policy of the United States not to use nuclear weapons first.
Today the United States explicitly retains the option to be the first to use nuclear weapons in a conflict, even in response to a non-nuclear attack. The No First Use Act would codify what most Americans already believe—that the United States should never initiate a nuclear war.
"Our current nuclear strategy is not just outdated—it is dangerous," said the lawmakers in a joint statement. "By making clear that deterrence is the sole purpose of our arsenal, this bill would reduce the chances of a nuclear miscalculation and help us maintain our moral and diplomatic leadership in the world."
The No First Use Act would strengthen U.S. national security by:
– Reducing the risk of a nuclear miscalculation by an adversary during a crisis
– Strengthening our deterrence and increasing strategic stability by clarifying our declaratory policy
– Preserving the U.S. second-strike capability to retaliate against any nuclear attack on the U.S. or its allies