"We must do everything to prevent Putin's plan to deploy nuclear weapons in Belarus…It directly violates our constitutional non-nuclear status and would secure Russia's control over Belarus for years ahead. And it would further threaten the security of Ukraine and all of Europe," — exiled opposition leader Sviatlana Tsikhanouskaya.
By Mariya Knight, Uliana Pavlova and Helen Regan, CNN | May 28, 2023 cnn.com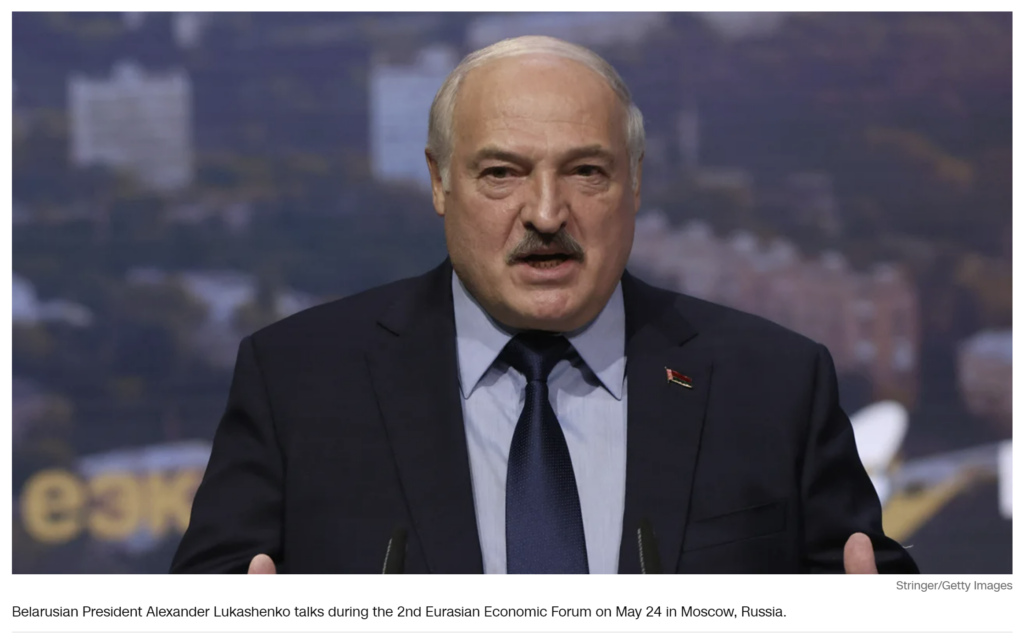 (CNN)—Belarus President Alexander Lukashenko has claimed that nations who are willing "to join the Union State of Russia and Belarus" will be given nuclear weapons, days after confirming the transfer of some tactical nuclear weapons from Moscow to Minsk had begun.
Lukashenko, a close ally of Russian President Vladimir Putin, made the comments in an on-camera interview released Sunday on the state-run Russia 1 channel.
During the interview, Lukashenko said, "no one minds Kazakhstan and other countries having the same close relations that we have with the Russian Federation."
"It's very simple," he added. "Join the Union State of Belarus and Russia. That's all: there will be nuclear weapons for everyone."