Jay Coghlan, executive director of Nuclear Watch New Mexico, said the breach escalates the threat of a nuclear catastrophe.
"On top of the dangers that we faced during the Cold War this now raises new concerns…Could our nuclear weapons be hacked for malicious reasons? Could hackers take advantage of LANL's checkered safety and security record and cause a life threatening event in our own backyard? The sooner we all have a nuclear weapons-free world the safer we will be."
Copyright © 2020 Albuquerque Journal / BY: T.S. LAST / JOURNAL NORTH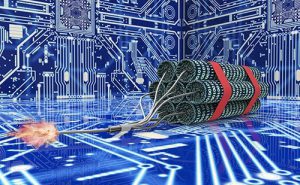 SANTA FE — While the Department of Energy says that a cyberoffensive was limited to business networks, concerns remain about the depth of the breach and what threat it could still pose to national security and New Mexico's two national laboratories.
Some news reports say that the hacks are believed to have been instigated by a Russian intelligence agency. The reports specifically mention Los Alamos and Sandia national laboratories, where atomic research is conducted, as being vulnerable.
In addition, Los Alamos National Laboratory is tasked with producing plutonium pits, the triggering device in nuclear warheads.
Earlier this week the Cybersecurity and Infrastructure Security Agency (CISA) issued a warning, calling the hack "a grave risk" to federal, state, local and tribal governments, as well as critical infrastructure entities and private sector businesses. It said the suspected breach dates back to at least March.
In a joint statement this week, CISA, the FBI and the director of national intelligence said they were working together to investigate a "significant ongoing cybersecurity campaign."\