Rep. Adam Smith says widespread testing will play a major role in getting people back to work
ARTICLE BY: COREY DICKSTEIN | STARS AND STRIPES stripes.com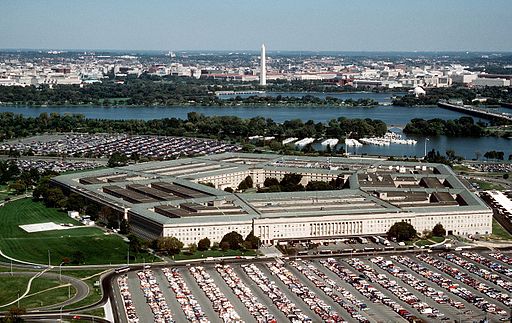 WASHINGTON — The coronavirus pandemic could delay federal funding bills, including the annual Pentagon spending and policy law, if the outbreak continues to paralyze American life into the summer months, a top House lawmaker on defense issues said Tuesday.
Rep. Adam Smith, D-Wash., told reporters that House Armed Services Committee members and staffers were moving forward in an effort to ready drafts of the 2021 National Defense Authorization Act by May 1. But with no end in sight to the pandemic and with most lawmakers at their homes across the nation, he worries about the Sept. 30 deadline for an on-time bill.
"The likelihood that it slips past Oct. 1 is obviously increasing by the day," Smith, chairman of the House committee, said in a telephone news briefing from his home state. 'I think you're going to see a lot of the congressional action that was planned for this year [delayed]."
The pandemic has already forced Smith to postpone indefinitely the NDAA markup session originally scheduled for April 30. That critical session sees all 57 members of the committee and their staffers spend hours together crammed into a room on Capitol Hill shaping their version of the bill.
More than a week after cancelling the session, Smith said Tuesday that he still did not know when it might occur.
For now, Smith said he has no plans to scale back the size or scope of the bill. The 2020 NDAA, for example, ran more than 1,000 pages, setting how the Pentagon spends the funds in its budget and setting policies ranging from the size of the Army to parental leave policies for the Defense Department's civilian workers. Last year's NDAA also allowed the Pentagon to establish and begin building a Space Force.
Smith did not provide specific examples of his priorities for next year's NDAA. He said writing the law is more complicated when you are not in regular contact with the other members, but they are attempting to work through it.
A late Pentagon policy and spending bill is nothing new. The 2020 NDAA was not passed until December as lawmakers wrangled over the inclusion of money for President Donald Trump's promised U.S.-Mexico border wall.
Pentagon leaders have often been critical of late NDAAs and other budget bills, which force them to operate under a continuing resolution. Without the yearly bill's on-time implementation new programs cannot move forward as the Pentagon must operate under the previous year's spending guidelines, Pentagon officials have said.
The Defense Department in February submitted a budget request of $705.4 billion to Congress for fiscal year 2021, which begins Oct. 1.
Smith said Tuesday that he entered this year optimistic about an on-time NDAA because Congress is scheduled to leave Washington early at the end of September amid the presidential election campaign. Congress is not scheduled to return to the capital until mid-December.
"That was part of what drove my optimism, we weren't planning on being in session past Oct. 1, so it was either [pass the NDAA by] Oct. 1 or mid-December," Smith said. "So, in that time frame, I thought there would be an impetus to get this done by Oct. 1. Now that is likely to slip."
It remains unclear how long Congress will halt regular business outside of the pandemic response.