The 2020 authorization bill fails to check Trump's worst impulses. Over 30 progressive national security organizations sent a letter to Congress opposing the final bill as doing "almost nothing to constrain the Trump administration's erratic and reckless foreign policy." Senator and presidential candidate Elizabeth Warren said she would oppose the bill, calling it a "$738 billion Christmas present to giant defense contractors."
BY: TOM Z. COLLINA | defenseone.com
Question: How do you go from a National Defense Authorization Act that in July was opposed by every House Republican to one that was approved by more GOP votes than Democratic ones and that President Donald Trump called a huge win that he cannot wait to sign?
Answer: Add Space Force and parental family leave and take out all of the progressive national security provisions.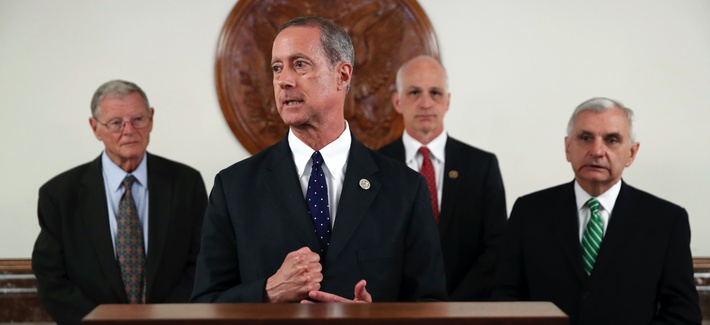 The House passed the compromise NDAA last night; President Trump has said he will sign it. This final bill is a world apart from the version passed by House Democrats in July. The House version, ably led by Rep. Adam Smith, D-Washington, chair of the House Armed Services Committee, prohibited deployment of Trump's new "low-yield" nuclear weapon for Trident submarines, which defense experts called "a gateway to nuclear catastrophe."
It prohibited unauthorized U.S. military action against Iran, which Trump came within 10 minutes of ordering in June, and prohibited U.S. military support for the Saudi-led intervention in Yemen. And it supported extension of the New START treaty, which Trump seems to have every intention of sacking even though Russia supports keeping the crucial pact. The list goes on.
In other words, the House bill would have constrained the most dangerous tendencies of an out-of-control White House. This is exactly what you would expect Democrats to do when faced with a President that they firmly believe is a danger to U.S. national security—and are now seeking to impeach on that basis.
Not surprisingly, Republicans do not share this impression of the President, and they deeply opposed the nuclear policy provisions in the House NDAA. "From the moment we passed our bill through the House without the support of a single Republican vote, it was clear that our counterparts in the Senate and White House fundamentally opposed the Democratic priorities included in the bill," Smith said. The Senate version of the bill, drafted by the GOP, included none of these priorities. When the two bills went to conference, the process went dark with no open meetings or votes. Smith was left to work out the details with Sen. Jim Inhofe, R-Oklahoma; Sen. Jack Reed, D-Rhode Island; and Rep. Mac Thornberry, R-Texas.