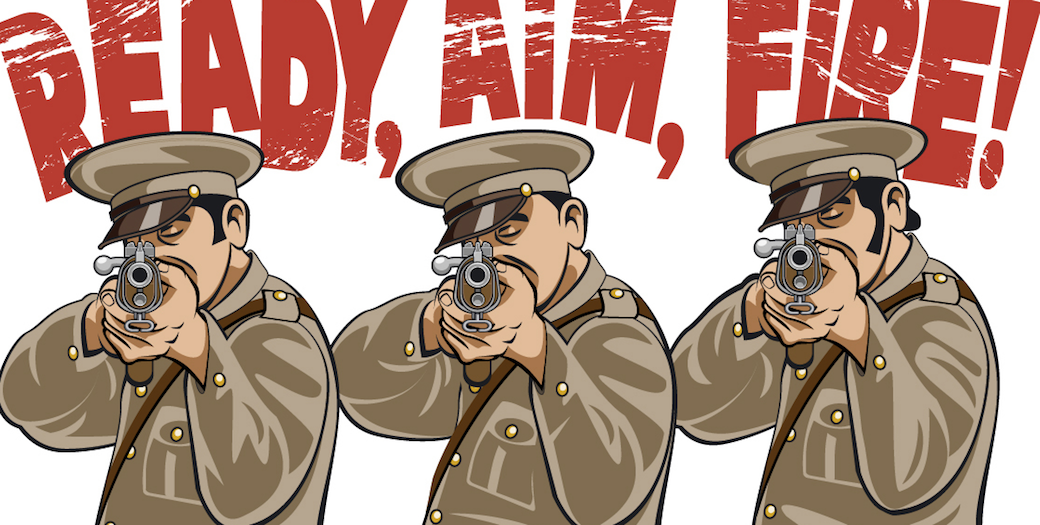 The incredible unknown story of "nuclear martyr" Nikos Nikiforidis
On March 5, 1951, 22-year-old Nikos Nikiforidis was executed in Greece because he was promoting the Stockholm Antinuclear Appeal (1950). Honoring his death, Greek IPPNW and PADOP organized an event this March in Athens to commemorate him and his courage. Below is an amalgamation of two presentations given about Nikiforidis at that event.
BY MARIA ARVANITI SOTIROPOULOU & PANOS TRIGAZIS | beyondnuclearinternational.org
Under present conditions, it seems inconceivable that a 22-year-old fighter for the anti-nuclear movement was arrested, sentenced to death by court martial and executed in Thessaloniki, on a charge of collecting signatures under the Stockholm Appeal for the abolition and prohibition of all nuclear weapons. But Nikos Nikiforidis was the first person (and perhaps also the only one) in the world to suffer such a fate.
At that time, the cold war was at its height on the international stage, and Greece was geographically on the border of the two worlds, the prevailing doctrine of its foreign policy being the "threat from the north".
The Stockholm Appeal was adopted on March 15, 1950 by a world peace conference and accompanied by a campaign that collected more than 50 million signatures worldwide.  Below is the text of the Appeal:
"We demand the outlawing of atomic weapons as instruments of intimidation and mass murder of peoples. We demand strict international control to enforce this measure.
"We believe that any government which first uses atomic weapons against any other country whatsoever will be committing a crime against humanity and should be dealt with as a war criminal.
"We call on all men and women of goodwill throughout the world to sign this appeal."
The appeal was created by the World Peace Council whose president was the Nobel Peace laureate physicist Frédéric Joliot-Curie. In Greece it was supported by many people including famous poets such as Kostas Varnalis and distinguished bishops.
Why would a government execute one of its citizens simply for collecting signatures for nuclear abolition? In order to understand this, we need to take a look at this period of Greek history.
During the Second World War, Greece was attacked by Italy on October 28, 1940 and later was occupied by Nazi Germany. There was a strong resistance movement against the Nazis who committed many war crimes against the civilian population, even massacring whole villages including children and pregnant women.
As World War II ended, the Cold War began. Truman, Stalin and Churchill divided Europe into spheres of interest, East and West. Greece descended into a cruel civil war that lasted until 1950.
In the years following the civil war, when the Greek government was very much under the influence of the US government, ideas about peace were connected to Communism and anybody who spoke about peace or against nuclear weapons was considered to be a Communist, which could bring a heavy penalty. Someone suspected of being a Communist, and even his family, could find themselves facing unemployment, be sent into exile away from the family or in prison where they were sometimes even tortured.
At the age of 18, when Nikos Nikiforidis was just a student, he was exiled to the island of Ikaria and then to Makronisos, where he was brutally tortured by Dimitris Ioannidis, who later became one of the leaders of the military junta, the dictatorship in Greece between 1967-1974.
He was released in the spring of 1950 and became head of the Youth Peace Front, whose first duty was to promulgate the Stockholm Appeal. This was the situation under which Nikiforidis was collecting signatures for nuclear abolition.
On February 21, 1951 a military court in Thessaloniki, Greece opened a court case which for many of you today would seem incomprehensible. Fourteen young people were found guilty of "promulgating subversive ideas" by collecting signatures for the Stockholm Appeal.
The military court decided that of the 14 people who had collected signatures, Nikiforidis was the only one who should be condemned to death. An international movement of support emerged and well known people like Albert Einstein and Pierre and Marie Curie asked the Greek government to reconsider.
It seemed as if he would be spared. Prime minister Sofoklis Venizelos declared that "there are no more executions in Greece" (in fact the last execution in Greece was conducted in May 25 1972). Queen Frideriki assured Nikiforidis' parents that they would pardon him. Despite all these assurances, Nikiforidis was executed on May 5 1951 at the age of only 22.
Reports at the time said that when he faced the firing squad he said: "My execution has only one meaning, to suppress the Peace Movement".  He cheered for peace and stood alone in front of the guns.
The sacrifice of Nikiforidis has not been sufficiently publicized in the international anti-nuclear movement, perhaps because he was not a well-known political figure like Grigoris Lambrakis, who was also a university faculty member and a champion athlete in his youth. (The award-winning Costa-Gavras film, Z, was a not so thinly veiled dramatization of his assassination and its aftermath). Even in Greece, the name of Nikos Nikiforidis is relatively unknown today, especially among young people.
However, now that the anti-nuclear movement has re-emerged on the world stage, after the Nobel Peace Prize was awarded to the International Campaign to Abolish Nuclear Weapons (ICAN) in 2017, and after the successful adoption of the Convention on the Prohibition of Nuclear Weapons, we as peace movements and as societies should honor the pioneering fighters of our movement.
Now, 67 years after Nikiforidis' execution, we continue to gather signatures from our Parliamentarians in order to persuade our government to sign the historical Treaty on the Prohibition of Nuclear Weapons.
PADOP has maintained relations with the Nikiforidis family and his surviving sister Olympia Nikiforidis, who participates in our events, and who also sailed on the Ship of Peace from Piraeus to Rome in 2016, in order to tell the shocking story of Nikos Nikiforidis.
As anti-nuclear activists, walking the path that Nikiforidis started with his sacrifice, we will never stop until we achieve a nuclear free world.
Note: On April 23, 2019, three individuals were given the Nikos Nikiforidis Non-Nuclear Peace Award, presented by PADOP. They were: Lucianna Kastellina, former (and now candidate in Greece) EU Parliamentarian, reporter and peace activist, for her work as founder of the historic END movement in Europe; Giannis Mpoutaris, Mayor of Thessaloniki, for his work for peace in the Balkans. He was beaten recently by individuals from the extreme Right, because he spoke for the Prespes Agreement, but in his 12 years in the Municipality, he was also the mayor who started linking cities programs with Skopja, Turkish and other Balkan cities; and Andreas Theofilou, nuclear physicist, peace activist from Cyprus, founder of the massive "Bernard Russell Youth" NGO in Greece that organized the first Peace Marathon March.
Maria Arvaniti Sotiropoulou is President of the Greek Affiliate of IPPNW, the Representative of ICAN in Greece. Panos Trigazis is president of the Observatory of International Organisations and Globalisation (PADOP) and advisor to the International Peace Bureau.