Of the three waves of colonization New Mexico has undergone — Spanish, American and nuclear — the latter is the least explored. And for author Myrriah Gómez, there were personal reasons to reveal the truth about how "nuclear colonization" has altered the state's past and continues to shape its future.
By Alicia Inez Guzmán Searchlight New Mexico | December 2022 searchlightnm.org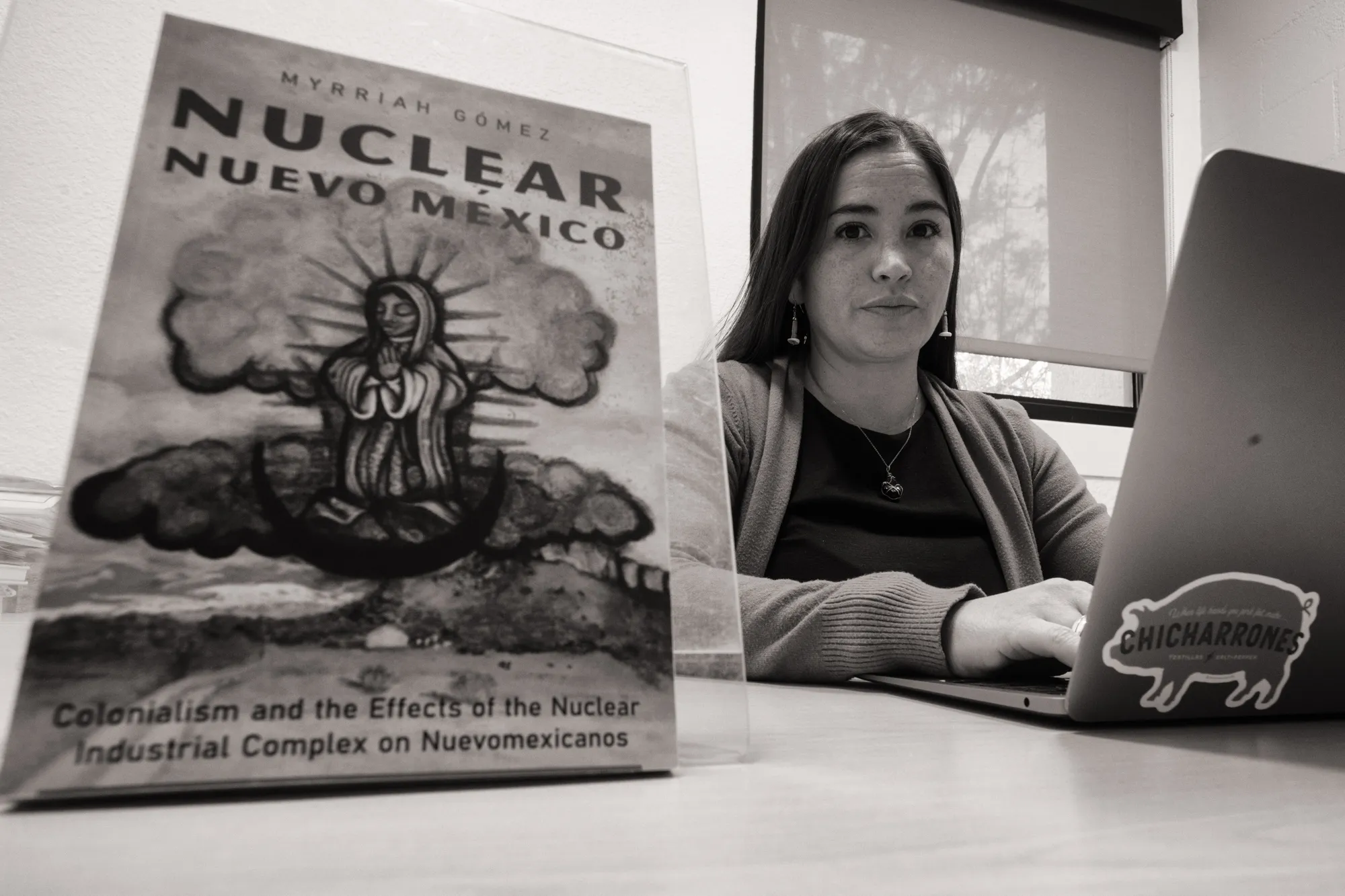 Gómez, an assistant professor at the University of New Mexico, is the author of  "Nuclear Nuevo México," a book that explores the history of the Los Alamos National Laboratory and the fundamental tension of living in its shadow. Its publication this month by the University of Arizona Press couldn't be timelier: Los Alamos is currently preparing to build plutonium "pits" that act as triggers in nuclear weapons, putting the lab front and center in an ongoing national debate about nuclear impacts.
"If Spanish colonialism brought Spanish colonizers and U.S. colonialism brought American colonizers," as Gómez writes in her book, "then nuclear colonialism brought nuclear colonizers, scientists, military personnel, atomic bomb testing, and nuclear waste among them."
For Gómez, the story is deeply felt. She grew up in El Rancho, just 20 miles from Los Alamos. And like so many in the Pojoaque Valley and its nearby villages, she was surrounded by relatives and others who worked at "the labs." The profound, but not uncommon, loss of family members to radiation exposure shaped her writing.
The book describes in great detail how the Manhattan Project's site was chosen; how the deaths of Nuevo Mexicanos in the 1950s were designated as "classified" and kept secret; and how atomic testing affected the health of people living in the Tularosa Basin, downwind of the world's first nuclear detonation. She also touches on the plutonium pit production that is gearing up today.