"NNSA's plans for expanded plutonium pit production is a house of cards waiting to fall down. First, we have an agency with a long track record of cost overruns and schedule slippages. Added to this is the lack of true mission need.
"Plutonium pit production is not being expanded to maintain stockpile safety and reliability. Instead it's all about provocative new nuclear weapons designs that can't be tested, or alternatively will push the U.S. back into testing with serious proliferation consequences." – Nuclear Watch New Mexico director Jay Coghlan
BY MARK OSWALD | abqjournal.com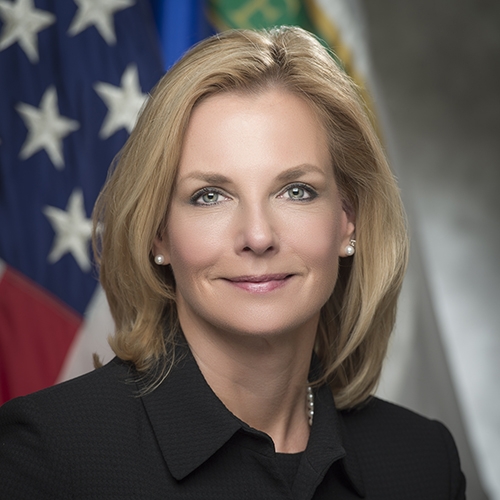 SANTA FE – Key federal agencies are standing by their plan split the work of producing the plutonium cores of nuclear weapons between Los Alamos National Laboratory and another site, a move that New Mexico's congressional delegation continues to oppose.
But the Department of Defense and the National Nuclear Safety Administration were not unequivocal in describing the potential success of a two-site plan for making plutonium "pits."
"Indeed, no option is without risk," said NNSA administrator Lisa E. Gordon-Hagerty in a news release Wednesday.
The NNSA, which oversees the nation's nuclear weapons labs, announced that a contractor has completed a study of options for pit production that was mandated by language added to a defense budget bill by New Mexico Sens. Tom Udall and Martin Heinrich.
The two senators want all pit production — and the federal dollars and jobs that come with it — to remain at LANL and say turning a facility at the Savannah River Site in South Carolina into a second pit-production post will make the undertaking much more expensive.
The $840,000 study by a non-profit defense research group was turned over to Congress Tuesday, NNSA said in its release. But the study is considered "unclassified controlled nuclear information" and was not made public.
Members of Congress and other critics have questioned whether NNSA is capable of meeting a congressional mandate to make 80 pits a year by 2030 as part of a massive plan to modernize the nation's nuclear weapons arsenal. The U.S made large numbers of pits during the Cold War, with thousands in storage, but only a few have been produced in recent decades, at LANL.
Wednesday's release from NNSA and the Department of Defense said the study, described only in very general terms, found that "all options considered by NNSA had cost and schedule risks" and concluded that NNSA's two-site plan is "potentially" achievable. The study said "sufficient time, resources and management focus will be necessary," the news release stated.
The study by the Institute for Defense Analysis found that the two-site approach is "comparable in costs" to single-site options, according to the news release.
Gordon-Hagerty added, "We're fully committed to meeting military requirements and our two-pronged approach at Los Alamos National Laboratory and the Savannah River Site represents the best way to manage the cost, schedule and risk of producing no fewer than 80 pits a year."
At recent Senate hearings, Udall has continued to criticize the two-site option. He said NNSA's own engineering report showed that splitting up the plutonium mission "would close to double the life cycle costs."
Heinrich, in a statement Wednesday, said: "We have a lot of investments to make and work to do in New Mexico to ensure production work is done safely and on time. That has to be our top priority. The question as to whether to spend twice as much money on a separate product that won't be delivered on time or at all has an obvious answer."
Greg Mello of the Albuquerque-Los Alamos Study Group said the key takeaway from the study was that at the two-site strategy is of comparable cost to a LANL-only strategy. He said LANL, which has faced safety issues in recent years, can't do the work by itself and that there is no need for new pits in any case.
Jay Coghlan of Nuclear Watch New Mexico said: "NNSA's plans for expanded plutonium pit production is a house of cards waiting to fall down. First, we have an agency with a long track record of cost overruns and schedule slippages. Added to this is the lack of true mission need.
"Plutonium pit production is not being expanded to maintain stockpile safety and reliability. Instead it's all about provocative new nuclear weapons designs that can't be tested, or alternatively will push the U.S. back into testing with serious proliferation consequences."