An official says the besieged Zaporizhzhia nuclear facility may be closed as residents near the plant are urged to evacuate for their own safety.
ALJAZEERA | September 9, 2022 aljazeera.com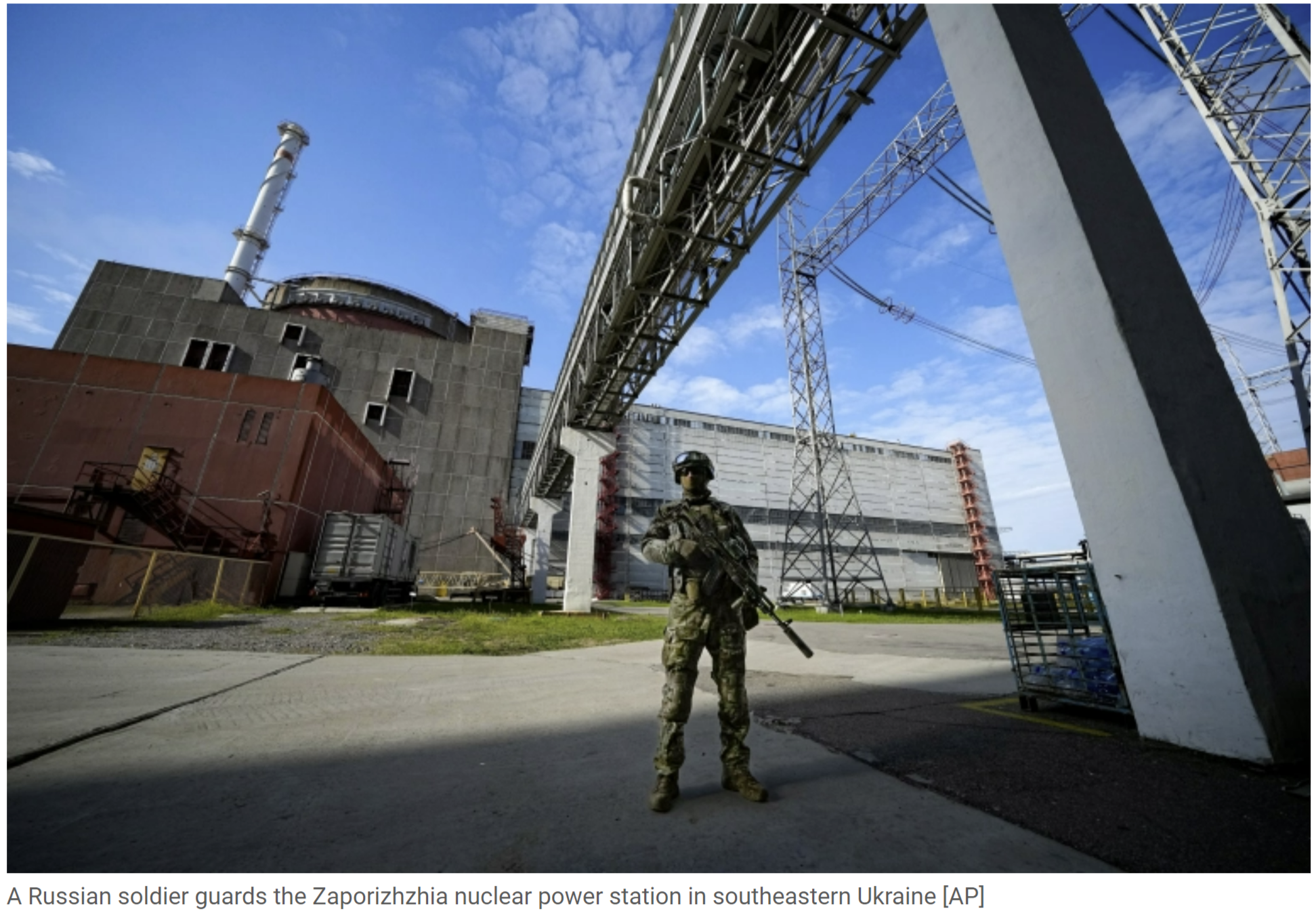 Heavy fighting erupted in areas near the Russian-occupied Zaporizhzhia nuclear power station in Ukraine after Kyiv warned it might have to shut down the plant to avoid a radiation disaster.
The General Staff of the Ukrainian Armed Forces said in its daily update on Thursday that some villages near the plant were bombed over the past 24 hours by "tanks, mortars, barrel and jet artillery".
Overnight, Russian forces fired rockets and heavy artillery into the nearby town of Nikopol four times, the area's regional governor, Valentyn Reznichenko, wrote on Telegram, damaging at least 11 houses and other buildings.
On Wednesday, an official said the nuclear plant may have to be shut down and called on residents in areas near the embattled facility to evacuate for their own safety.