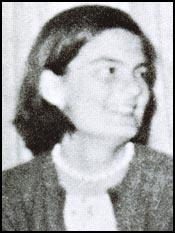 A longtime supporter and friend of Nuclear Watch New Mexico, nuclear historian Priscilla Johnson McMillan passed away at 92 on July 7, 2021.
From the Bulletin of the Atomic Scientists:
"Priscilla was generous with her time and intelligence. She was astonishingly knowledgeable about Russia as it emerged from the Cold War and equally modest. She will be greatly missed," — Kennette Benedict
A 2013 article from the Cambridge Chronicle states, "Since high school, McMillan had been active in politics and supported strengthening the United Nations in the hopes of controlling nuclear weapons.
'It was the early post-war generation,' she recalled. 'We were trying to strengthen the UN so nuclear weapons wouldn't belong to one country or another.'"