Former US secretary of state says in his book that Washington's timely intervention prevented an escalation.
"It took us a few hours – and remarkably good work by our teams on the ground in New Delhi and Islamabad – to convince each side that the other was not preparing for nuclear war,"
Aljazeera | January 25, 2023 aljazeera.com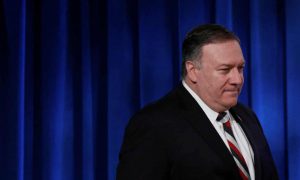 India and Pakistan came close to a nuclear war in 2019 and Washington's intervention prevented an escalation, former US Secretary of State Mike Pompeo says in his new memoir.
This happened in February 2019 after New Delhi broke precedent by launching air raids inside Pakistani territory after blaming an armed group there for a suicide bombing that killed 41 Indian paramilitary soldiers in the flashpoint Kashmir region. In response to the attack, Islamabad shot down an Indian warplane, capturing the pilot.