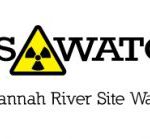 Savannah River Site Watch
Columbia, South Carolina
https://srswatch.org/
November 30, 2020
Columbia, SC (aka new Nuclear Ground Zero) — Dramatic aerial photos of the massive nuclear construction projects in South Carolina and Georgia have been released by the public interest organization Savannah River Site Watch. The photos of the three failed projects, two of which have been formally terminated, were taken by a local anonymous pilot who goes by the nom de avion High Flyer.
[smartslider3 slider="5″]

The unique photos, not available from other sources, were legally taken on November 20, 2020 and can
be used by following the "terms of use" posted by High Flyer at the Google drives linked here:
Photos of terminated plutonium fuel (MOX) plant at the DOE's Savannah River Site in South
Carolina, which DOE proposes to turn into a Plutonium Bomb Plant, and other views of SRS:
https://drive.google.com/drive/folders/1kruhBEDfGd7m8H9ZGAW_ZvEkYxdGDQ8G?usp=sharing
Photos of Plant Vogtle, where two nuclear reactors are under construction in Georgia by Southern
Company /Georgia Power – the failed project, across the river from SRS, drags on despite massive
cost overruns and schedule delays:
https://drive.google.com/drive/folders/1EW8LbIoHVZnRVYvQgQW3LM9_SV64SRe5?usp=sharing
Photos of the V.C. Summer site, where construction of two Westinghouse AP1000 reactors in
South Carolina was terminated in 2017; so far two former SCANA officials have admitted fraud with
the project and more indictments are expected; $11+ billion wasted so far on the project:
https://drive.google.com/drive/folders/1bgaZ2Y4QBugVE0LZEfwPOML7u1yrMlDk?usp=sharing
Contact SRS Watch for an explanation of what can be seen in the important photos.