Russia has railed against NATO expansion towards its borders and used the presence of the alliance near its borders as one of the justifications for its invasion of Ukraine.
BY BRENDAN COLE | newsweek.com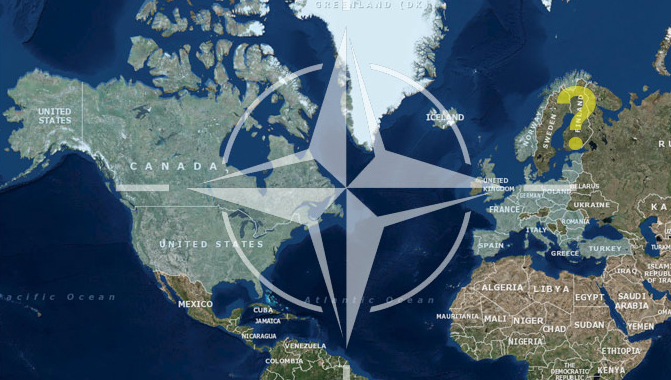 Former Russian president Dmitry Medvedev has warned of the risk of "open conflict" between Moscow and NATO, which could escalate into a nuclear war, just as Finland announced plans to join the alliance.
Although he did not mention Russia's neighbor by name, Medvedev, who is the deputy chairman of his country's Security Council, raised the threat of nuclear war in a Telegram post which was published less than an hour after Helsinki announced its NATO intentions.
The Russian foreign ministry said on Thursday that, following Finland's move, it will be "forced to take retaliatory steps, both of a military-technical and other nature to stop the threats to its national security," RIA Novosti reported.
Earlier, Medvedev had described how there was "endless talk by foreign analysts about NATO's war with Russia," which in his view was "becoming more and more forthright."