"I hope Sen. Durbin changes his mind about promoting nuclear energy. The real carbon-free sources of electricity are wind and solar."
Letters to the Editor Chicago Sun Times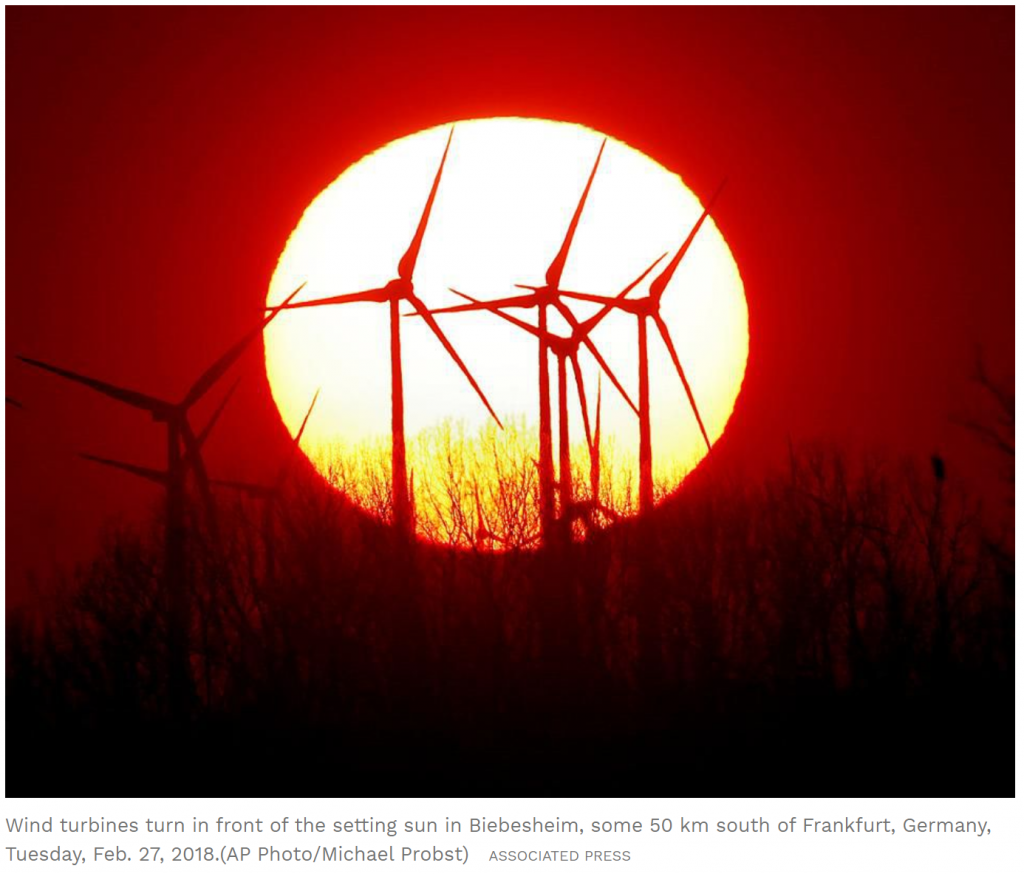 I cannot disagree more with the assertion by Sen. Dick Durbin in a recent Sun-Times op-ed that nuclear power is a necessary and viable way to combat climate change.
Electricity production by nuclear power is not, and can never be made, safe and economical.
When nuclear power plants were first touted in the 1950s as a new and safe method for producing electricity, it was said the electricity would be "too cheap to meter." This is pure nonsense! If it was so safe, why weren't any power plants built and put on line until passage of the Price-Anderson Act? The law has been amended a number of times and greatly limits the liability of operators of nuclear power plants.
Anything paid out beyond the limits set in Price-Anderson would take years of lawsuits.
Sen. Durbin wrote "It is past time for Congress to step up and develop a comprehensive, consent-based plan to store nuclear waste." That's an understatement. Nuclear waste is stored within a half-mile of Lake Michigan at the now-closed Zion nuclear power plant. Why is it close to the source of our drinking water? Because there is nowhere to ship it! Plans to ship such waste to a depository in Yucca Mountain in the southwest fell through when some improperly stored barrels burst into flames, releasing large amounts of high-level radioactive material.
Who does the senator think will agree to a "consent-based plan" when there is no known method of safely storing these dangerous materials for thousands of years, the time it takes for radioactive decay to make it safe for the environment?
Sen. Durbin argued that "we must ensure the nuclear fleet remains safe and economical," but nuclear power has never been economical. As far as I know, the last time a permit was approved for a new nuclear plant was during the Obama administration. That plant in Georgia is only about half complete, although it was to be finished by now and the cost is already double the initial estimate.
The current "fleet," as Sen. Durbin called them, of nuclear power plants were designed and engineered to last about 30 to 40 years. Most of our country's plants are near that age. Their internal systems are constantly bombarded by radioactive particles, making the metal in the systems more brittle and prone to failure every year. Subsidizing them is a waste of taxpayer money and a dangerous gamble with our lives.
I hope Sen. Durbin changes his mind. The real carbon-free sources of electricity are renewables: wind and solar.
George Milkowski, West Ridge