MATTHEW IMPELLI | newsweek.com
The amount of money spent in one year by the U.S. on nuclear weapons could instead provide 300,000 ICU (intensive care unit) beds, 35,000 ventilators and 75,000 doctors' salaries, according to the International Campaign to Abolish Nuclear Weapons (ICAN)–a "coalition of non-government organizations promoting adherence to and implementation of the UN [United Nations} nuclear weapon ban treaty."
In its recent report, the group stated that, according to armscontrol.org, the U.S. spent $35.1 billion on nuclear weapons in 2019. The costs are based on reported averages, but the study noted that the $35.1 billion in nuclear weapons spending would instead pay for "300,000 beds in intensive care units, 35,000 ventilators, and the salaries of 150,000 U.S. nurses and 75,000 U.S. doctors."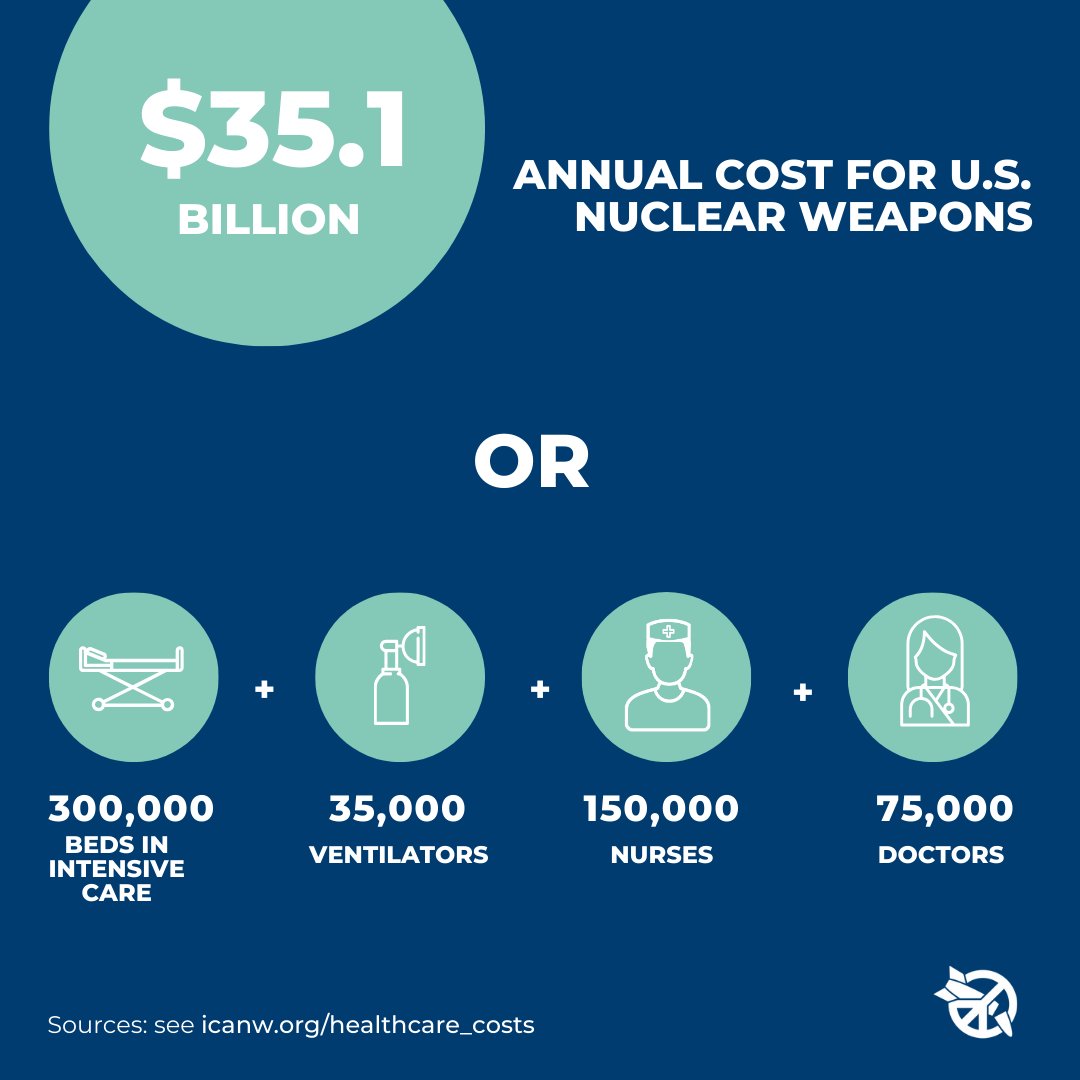 The report comes as the novel coronavirus has globally infected over 492,000 people, according to a tracker provided by Johns Hopkins University.
As the number of confirmed COVID-19 cases increases, more resources are required. According to a recent report by healthaffairs.org, should the coronavirus continues to spread at its current rate, in a six-month period nearly 300,000 ICU beds would be needed in the U.S.
The shortage of ventilators in U.S. hospitals has also been a major issue during the coronavirus pandemic. During a recent interview with Vox, Dr. Tom Freiden, former head of the Centers for Disease Control and Prevention (CDC), stated that "in the worst-case scenario, in which there is an exponential surge in COVID-19 cases, the need for ventilators could greatly outstrip the number available."
In addition to the shortage, the cost of the ventilators has also become a problem for hospitals. According to The Washington Post, they can cost between $25,000 to $50,000 and require very skilled people to run them.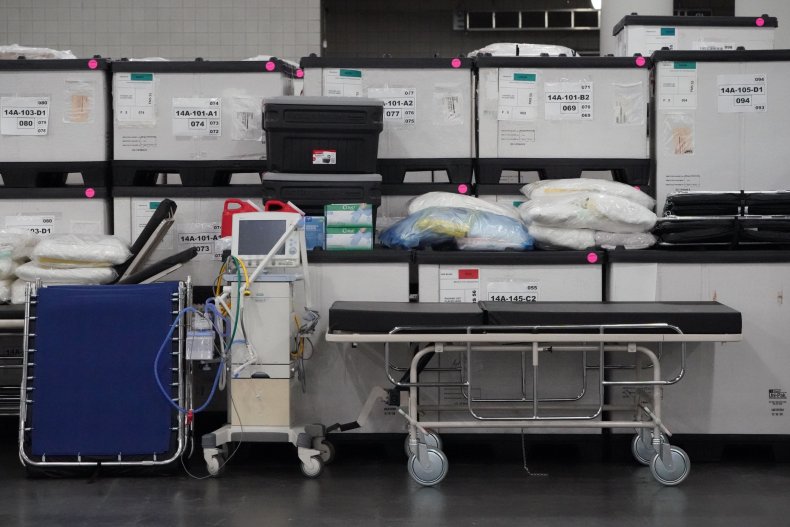 The report published by ICAN also touches on the nuclear spending costs of the United Kingdom and France.
For instance, France spent around $4.9 million on nuclear weapons in 2019. This amount, based on reported averages, would translate to 100,000 ICU beds, 10,000 ventilators and the salaries of 20,000 French nurses and 10,000 French doctors.
In the U.K., nuclear spending costs nearly $8.7 billion in 2019. That could pay for 100,000 ICU beds, 30,00 ventilators, and the salaries of 50,000 British nurses and 40,000 British doctors.
The novel coronavirus originated in Wuhan, China and has continued to spread across the world. According to the tracker, there are more than 69,000 confirmed cases in the U.S., over 25,000 in France, and at least 9,962 in the U.K. The virus has caused over 1,000 deaths in the U.S., more than 1,300 in France, and over 478 in the U.K.