A pair of pontoon barges suspected of being doused in radioactivity during a deadly nuclear missile accident in Russia washed up on a local beach three weeks ago, where they've reportedly been leaking radiation into the sea and sand ever since.
BY GREG WALTERS | vice.com
They landed near the mouth of the Verkhovka river, and have been sitting there with no official warning signs beyond a dirty red shirt stretched between two wooden poles, according local Russian media.​
Radiation measurements as high as eight times normal background levels were taken on Aug. 31 from a distance of 150 meters, while earlier tests soon after the pontoons arrived peaked as high as 38 times normal, the outlet said. Those levels are still well short of life-threatening, but measurements closer to the barges haven't been made.
"No idiots could be found to check the levels on the pontoons themselves without protection," the local TV presenter deadpanned during a broadcast Monday.
One of the two barges washed up at the mouth of the Verkhovka River a day after the explosion, on Aug. 9. The other was left there by tugboats four days later, Belomorkanal reported.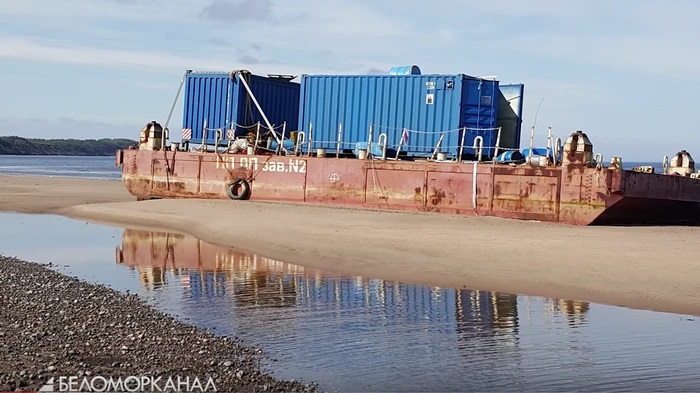 Readings taken on Saturday, Aug. 31 measured from 70 to 186 microroentgen per hour. Earlier measurements in August peaked at 750 microroentgen per hour. Normal local background levels in the area are closer to 20 microroentgen per hour, according to Greenpeace.
There's not enough data yet to know what the levels are like on the barges themselves.
"It is important not to be exposed for too long, but a short dose is not life threatening," he wrote in an email. "However, I hope that the dose is much lower in the population centers nearby."
This article originally appeared on VICE US.