On Thursday, the Senate failed a veto override on Donald Trump's emergency declaration, which is being used to purloin funds appropriated for other programs and use them for his border wall. That sets up yet another budget fight that will simmer along between the House, Senate, and White House for the next month. It also sets up another fight over a Trump government shutdown.
ARTICLE BY JOAN MCCARTER | dailykos.com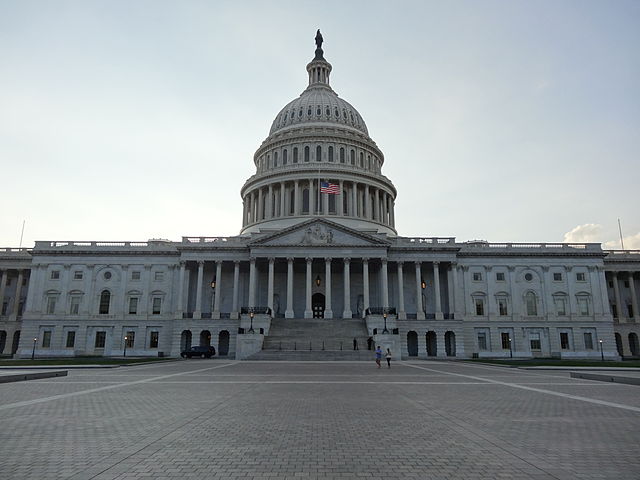 Before the August recess, all parties agreed to a continuing resolution to fund the government until the week before Thanksgiving, in anticipation that all the individual spending bills for all the departments would be passed and signed by then. What it really set up was another fight with Trump. "Trump is not interested in signing other domestic spending bills until there is agreement on the border wall," a senior administration official told The Washington Post.
The last disastrous government shutdown was limited in scope, affecting just a few departments but tens of thousands of people. The next one would be much bigger, because it would affect the entire government.
The official who spoke with the Post put this entirely on Speaker Nancy Pelosi: "Give the president the wall money he has asked for, or the president will again use executive authority to get the funds from other accounts." The official said having his wall fully funded in 2020 was a "red line" for Trump. Democrats in the House and Senate—where Majority Leader Mitch McConnell needs their votes—say, Nope, no way.
Thursday's vote, though, is a harbinger of a potential fight to come. Ten Republicans voted with Democrats to override Trump's veto, including Roy Blunt of Missouri, who is not known for his opposition to Trump on anything. Those 10 votes pose a challenge to McConnell on backing up Trump's hard line on the border wall. It is also most definitely not a fight the most vulnerable members of his conference in 2020 will want to take on.
Another Trump shutdown—on top of the Ukraine scandal and Trump's capitulation to Turkey's Erdoğan—threatens to finally splinter McConnell's conference. This is not the fight he wants over the next month.