"The Trump administration wants $3.1 billion more this year than last for the Energy Department's nuclear weapons budget, but internal government documents show the raise is devoted substantially to covering previously undisclosed cost overruns and avoiding years of new delays in the majority of U.S. atomic weapons programs."
ARTICLE BY: JOHN M. DONNELLY | rollcall.com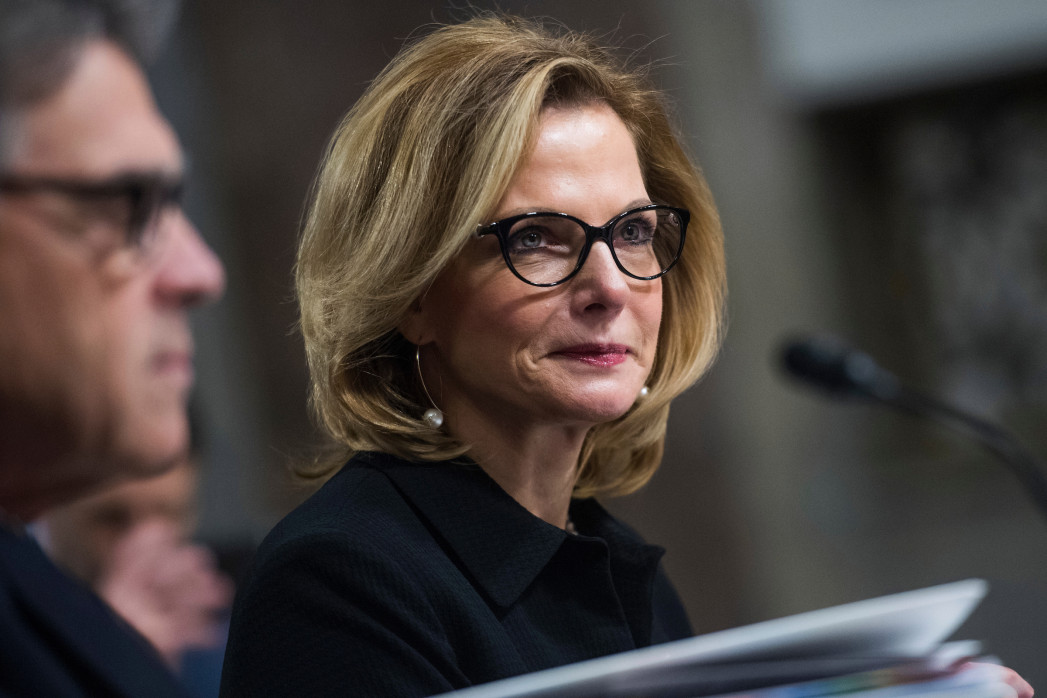 The new NNSA budget request is the latest example of the agency's long-running problems
The Trump administration wants $3.1 billion more this year than last for the Energy Department's nuclear weapons budget, but internal government documents show the raise is devoted substantially to covering previously undisclosed cost overruns and avoiding years of new delays in the majority of U.S. atomic weapons programs.
The administration has sold the 25 percent budget boost for the National Nuclear Security Administration only in broad terms as necessary to maintain America's nuclear deterrent. However, the additional funds are needed not so much to advance capabilities as merely to keep troubled programs from falling further behind, according to the "official use only" correspondence obtained by CQ Roll Call.

Specifically, four of the NNSA's six highest-profile atomic arms programs would be delayed unless the NNSA gets a record budget of nearly $20 billion in fiscal 2021 and maintains that higher level in the years that follow. The subset of the fiscal 2021 request that would go to weapons programs would total $15.6 billion, compared to $12.5 billion in the current fiscal year.
The new NNSA budget request is the latest example of the agency's long-running inability to foresee the cost and complexity of its projects, critics say. The fiscal 2021 budget request was the fourth consecutive one that came in higher than had been planned the previous year.
If the pattern continues going forward, it could create additional multi-billion-dollar budget hikes and, more importantly, could jeopardize the schedule for recapitalizing not just atomic warheads and bombs but also the new subs, aircraft and missiles that would carry them — a $1.2 trillion endeavor spanning three decades.
The official assessment of the program problems is contained in a January exchange of "official use only" letters between Ellen Lord, the Pentagon's acquisition chief, and Lisa Gordon-Hagerty, the NNSA administrator who is also Energy undersecretary for nuclear security. The situation is also summarized in an internal NNSA white paper that made its way to Capitol Hill in January.
Programs setbacks
A lot is riding on whether Congress approves a bigger agency budget or not, the Pentagon and NNSA officials argued in the documents.
Without at least $2.1 billion more in fiscal 2021 alone, the following delays would occur, the documents indicate:
The Savannah River plutonium production plant in South Carolina would start operating five years later than planned.
If the Savannah River project is set back, then production of modified W87-1 warheads that would go on the Air Force's new Ground-Based Strategic Deterrent ballistic missiles would be affected. The start of W87-1 production could possibly be delayed, the documents said, and its completion would certainly be postponed for an unstated amount of time.
Extending the lives of W80-4 warheads for a new Air Force air-launched cruise missile called the Long-Range Standoff Weapon would be delayed at least a year and maybe two.
A fourth program would not get underway at all without more money: a new sub-launched warhead called W93. Officials want $53 million to start designing that weapon in fiscal 2021 — fully two years earlier than they had planned a few months ago.
Only two programs were not facing additional delays: B61-12 bombs and W88 submarine-launched warheads. But those initiatives had already been hit by more than $725 million in overruns due to the cascading effects of a faulty $5 electrical capacitor that had to be replaced.
Without a bigger NNSA budget, the resulting delays "would have major impacts on our delivery system modernization programs — potentially requiring an examination of whether schedule adjustments to DoD's nuclear modernization programs are needed to maintain alignment with their associated warheads," Lord wrote in a Jan. 10 letter to Gordon-Hagerty.
The next day, Gordon-Hagerty replied, "I completely agree with your description of the situation and share your concerns regarding delays to our critical stockpile and infrastructure requirements."
Delays unmentioned in hearings
Greg Wolf, an NNSA spokesman, said in a statement that officials naturally make changes to budgets from year to year as they are considered.
"The process assesses ongoing progress on programs and projects, refinement to cost estimates, lessons learned with ongoing work, and identification of new and updated requirements," Wolf said.
The Pentagon declined to comment on the issue.
The prospect of potential delays in some warhead programs without additional funding was reported in January by The Dispatch. But the details about those setbacks — meaning which programs face how many years of delay — have not previously been reported.
The NNSA, for its part, has not gone public about any of the potential delays.
The agency's 745-page budget request for fiscal 2021 said only that the $15.6 billion in weapons spending would "maintain" schedules for the warhead programs.
Similarly, in several budget hearings earlier this month, NNSA officials did not even hint at potential weapons delays.
A $15.6 billion NNSA weapons budget is necessary to "preserve our nuclear deterrent" and to rebuild aging atomic-arms infrastructure, Gordon-Hagerty told a House Appropriations panel on March 3.
"We are on time and on budget with all of our work," Gordon-Hagerty testified.
Republicans lobby Trump
The $15.6 billion fiscal 2021 weapons request is $2.8 billion more than was planned a year ago and $3.1 billion more than was enacted in fiscal 2020.
Moreover, it is $2.1 billion more than the Office of Management and Budget had wanted to propose as recently as January.
That was before 29 House members and a dozen senators, all Republicans, pressed Trump in two separate mid-January letters for the budget hike.
Less than a week later, a delegation of those lawmakers — led by Sen. Tom Cotton of Arkansas and Rep. Michael R. Turner of Ohio — met with Trump at the White House and convinced him to up the budget ante. Also attending that Jan. 23 meeting were Sens. James M. Inhofe of Oklahoma, John Cornyn of Texas and Deb Fischer of Nebraska, plus Rep. Liz Cheney of Wyoming, a knowledgeable congressional aide said.
Cotton told CQ Roll Call in a March 11 statement that the United States "can't afford to get this wrong."
"Over three decades and three presidents, we've defunded our nuclear enterprise, and now with a resurgent Russia and looming Chinese threat, the bills have come due," Cotton said.
'The most contentious issue'
Some critics suggest the protests by the NNSA and Pentagon officials and their congressional allies might have been exaggerated to justify the larger budget.
But Stephen Young, senior Washington representative for the Union of Concerned Scientists, said the exaggeration is what the increased money will allow the agency to do.
"The real problem is not that the NNSA does not have enough money," Young said. "The problem is that, even with more money, the NNSA will not be able to achieve its objectives on time, and doing that will require yet more money than they asked for this year."
The answer, some experts say, is to scale back the atomic weapons program, which they say can be done while maintaining an adequate nuclear deterrent.
"This is a budget time bomb, and it's in the process of exploding," said Kingston Reif, an expert on nuclear weapons spending at the Arms Control Association.
Some analysts wonder, too, if NNSA is even capable of hiring people and implementing contracts quickly enough to spend a budgetary windfall.
In fact, the agency has acknowledged it has yet to spend $8 billion in funds appropriated in previous years, $5.5 billion of that in the weapons account.
Democrats, for their part, are intent on providing less than NNSA requested in fiscal 2021.
Ohio Democrat Marcy Kaptur, who chairs the House Appropriations Energy-Water Subcommittee, which funds the NNSA, said in a brief interview that she wants to move at least some of the proposed NNSA budget increase elsewhere in the Energy Department — including to energy conservation programs.
Democrats are not the only ones concerned about the proposed nuclear budget boost.
Administration officials have publicly acknowledged that the NNSA's fiscal 2021 raise was paid for mostly by subtracting a Virginia-class attack submarine from the president's fiscal 2021 defense spending blueprint. Many defense hawks who generally support spending on atomic arms are not happy about that proposed transfer. Lawmakers will almost certainly bankroll the new submarine, and it is possible they will offset it by siphoning off the NNSA request.
Mac Thornberry of Texas, the top Republican on the House Armed Services Committee, told a think-tank audience March 2 that spending on the nuclear arsenal would be "the most contentious issue" in the coming debate on the fiscal 2021 defense authorization bill.
Pattern of fiscal optimism
The NNSA has an entrenched habit of misreading its future budgets.
In fact, as recently as last year, NNSA budget projections did not get up to the $15.6 billion now planned for fiscal 2021 until the 2030s.
Four years ago, in the fiscal 2017 budget request, the agency's planned budget for fiscal 2021 was a relatively meager $10.5 billion — or 49 percent less than Trump's latest proposal.
The new projection for agency spending from fiscal 2021 through 2024 is fully $12 billion higher than it was just a year ago.
Each NNSA budget submission since fiscal 2018 has exceeded the amount predicted the year before. Still, Congress has increased the agency's appropriation in each of those years above even that higher-than-expected level.
Gordon-Hagerty suggested this year the agency has more realistically assessed its budgets after conducting what she called a "zero-based" review of its programs.
The NNSA's weapons budget has nearly doubled over the last decade. But even the rising sum of money has not been enough to cover all the programs the agency launched to refurbish or replace warheads and update aging infrastructure, said the Government Accountability Office's Allison Bawden, who closely tracks the NNSA.
The new five-year plan aims to correct that, but it remains to be seen whether it, too, will prove to be an understatement.
"This budget may address that problem, but it is very optimistic in terms of its assumptions about programs meeting cost estimates and schedule targets," Bawden said.