As many as 1,000 New Mexicans living in communities near Trinity Site, where the first atomic bomb was detonated 75 years ago, might have developed cancer from the radioactive fallout, says a long-awaited Cancer Institute report released Tuesday.
BY: SCOTT WYLAND | santafenewmexican.com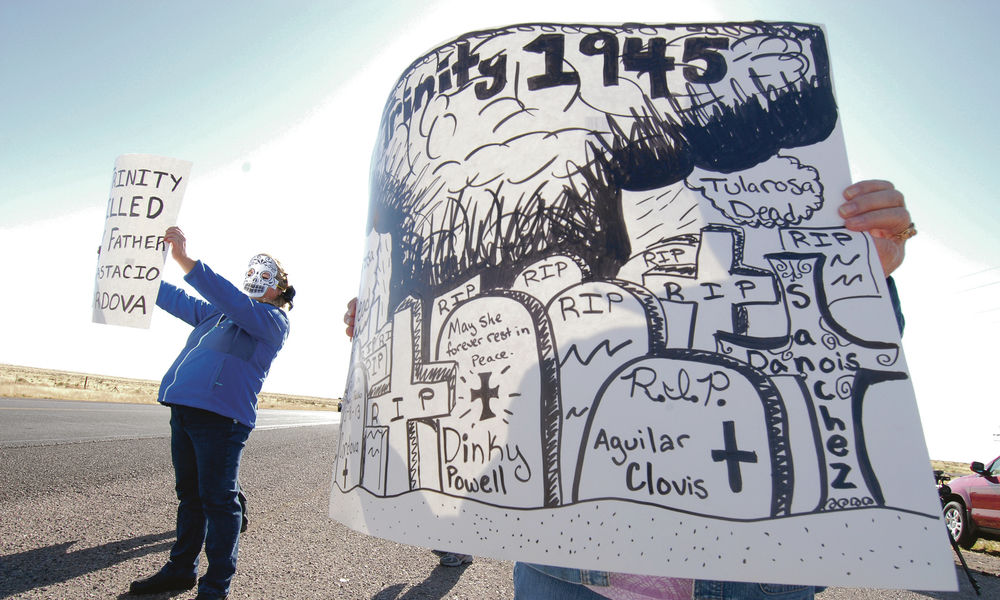 The institute's findings were based on a six-year study that involved computer modeling, researching historical data and interviewing 210 elderly "downwinders" who lived close enough to the blast to suffer internal radiation exposure by ingesting contaminated milk and food.
The number of cancer victims could be less than 1,000 but is unlikely to be more, the study says.
There's also no clear evidence the radiation was severe enough to cause genetic abnormalities that could be passed by birth to subsequent generations, the study says.
The study's authors concede there's much uncertainty in the report because so many years have passed since the test, the government didn't conduct public studies of the test's potential impacts on communities — due to the Manhattan Project's secrecy — and cancer cases weren't tracked nationally until the 1960s.
The report comes after decades of criticism from downwinder advocates, who have accused the federal government of refusing to acknowledge affected residents to avoid liability.