"The Trump Administration again proposes to cut DOE's budget — by 8 percent overall, and by an astounding 35 percent in non-defense programs. This will limit America's future by drastically reducing or eliminating programs critical for meeting our future energy needs and assuring our security," – Rep. Marcy Kaptur (D-Ohio), chairwoman of the Appropriations Committee's subcommittee on Energy and Water Development
ARTICLE BY: RACHEL FRAZIN | thehill.com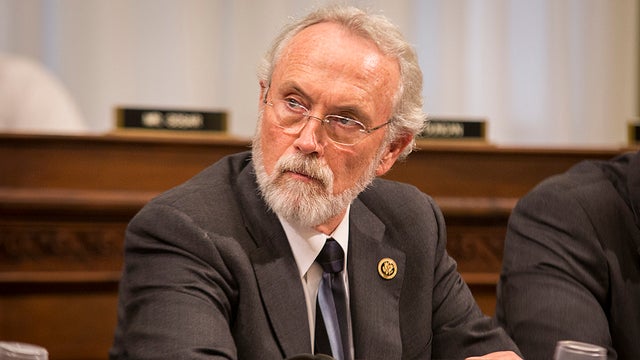 Republican Rep. Dan Newhouse (Wash.) accused the Trump administration of "playing politics" on Thursday with its reversal on funding for a nuclear waste repository in Nevada. 
"I can't tell you how disappointed I was to see this administration playing politics with something as important as completing the permanent solution to our nation's high-level nuclear waste," Newhouse said during a hearing on the administration's proposed Department of Energy (DOE) budget.
"This budget is … a total waste of resources and a distraction from solving this very important issue," he added.
President Trump announced this month that he no longer supports funding the Yucca Mountain nuclear waste site, reversing his position on a controversial matter in a key state in November's elections. The change was reflected in his budget proposal for fiscal year 2021. 
Energy Secretary Dan Brouillette said during the hearing that the administration would not proceed with either licensing for Yucca Mountain or an interim storage facility.
"My understanding [is] under the Nuclear Waste Policy Act we are prohibited from starting construction on an interim facility, a federal facility," Brouillette said.
Democrats also criticized the administration over cuts included in the budget proposal.
"The Trump Administration again proposes to cut DOE's budget — by 8 percent overall, and by an astounding 35 percent in non-defense programs. This will limit America's future by drastically reducing or eliminating programs critical for meeting our future energy needs and assuring our security," said Rep. Marcy Kaptur (D-Ohio), chairwoman of the Appropriations Committee's subcommittee on Energy and Water Development, in her opening statement.  
"Your budget proposes deep and arbitrary cuts that threaten progress one one of our most pressing challenges and that is climate change. We can be a leader in exporting clean energy technologies, but not under your budget request," Kaptur added later in the hearing.
In response, Brouillette said, "Renewable technologies are becoming somewhat mature in the marketplace, so for us to focus again on these technologies that are now commercially widely available seems to us to be inappropriate."
Trump's budget request would reduce spending significantly at several energy and environment-related agencies, including the energy department. Trump has consistently proposed cutting funding such agencies, and Congress has routinely ignored those proposals and instead increased funding.