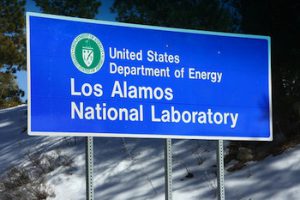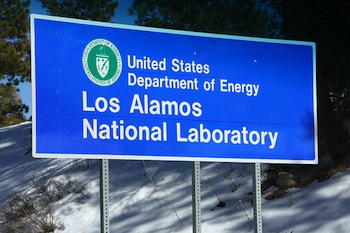 The U.S. Department of Energy in 2016 drafted a list of 17 projects at Los Alamos National Laboratory and in the surrounding town to clean up soil and groundwater that remained contaminated decades after the Manhattan Project and Cold War nuclear weapons work.
At the time, more than $2 billion had been spent in a decade on environmental cleanup projects. The Department of Energy estimated it would cost another $1.1 billion to $1.5 billion to finish the job — and up to 25 more years.
The work is far from complete.
A mile-long, creeping plume of highly toxic hexavalent chromium rests beneath Sandia and Mortandad canyons. At the western edge of the national lab's campus, groundwater is rich with RDX, an explosive chemical, exceeding state water safety standards. And dozens of acres of land, known as material disposal areas, are pock-marked with pits and trenches holding barrels of radioactive waste — some of which sit above ground, waiting to be shipped away.
Federal and local advisory groups and nuclear watchdogs say the lab has long lacked a true accounting of how it is spending vast sums of money allocated for cleanup projects, or a true record of progress and setbacks.
"This information is what we in the public want to see," Bob Villarreal said during a recent meeting of the Northern New Mexico Citizens Advisory Board.
The group, chartered more than 20 years ago to give local people a voice about work at the lab, drafted recommendations for the Department of Energy, asking the agency to make public a 10-year plan of each cleanup effort and its costs.
On Wednesday, officials with the state government, Department of Energy and laboratory contractor N3B, which oversees environmental management, will hold a forum in Los Alamos on cleanup projects and the community's role in making decisions about the work.
Federal officials say this is part of a new effort to be more transparent about work at the lab.
More funding would help speed up the cleanup work, some officials have said, though funding in the last three years has exceeded the amount requested by the Department of Energy.
In the four years since the 2016 cleanup estimate was released, Congress has given the Department of Energy roughly $820 million, which is over half the amount the agency said it would need to clean up the entire lab over more than two decades.
About $220 million is awaiting final approval in Congress for fiscal year 2020.
Jay Coghlan, director of Nuclear Watch New Mexico, said cleanup costs have been "woefully underestimated," and that an updated cost analysis is overdue.
Some watchdogs believe only a fraction of taxpayer money allocated for cleanup is actually going into such projects.
U.S. Rep. Ben Ray Lujan, D-N.M., in an interview Friday about lab cleanup costs, said, "There should have always been an effort to understand how every dollar is spent."
The Trump administration has been reluctant to answer questions across the board — or comply with subpoenas, Lujan said. As a result, added, independent review of the cleanup work "will be absolutely necessary."
Under an agreement with the state forged in 2016 by former Gov. Susana Martinez's administration, the lab was given flexible cleanup "milestones" rather than concrete deadlines and faces virtually no penalties when goals go unmet.
The Citizens Advisory Board said it has no way to assess the risks of cleanup projects under this document or whether the lab is meeting targets.