Spirits Rising: ひろしま/hiroshima showcases objects left behind after U.S. forces bombed the city in 1945.
ARTICLE BY CONNER REED | pdxmonthly.com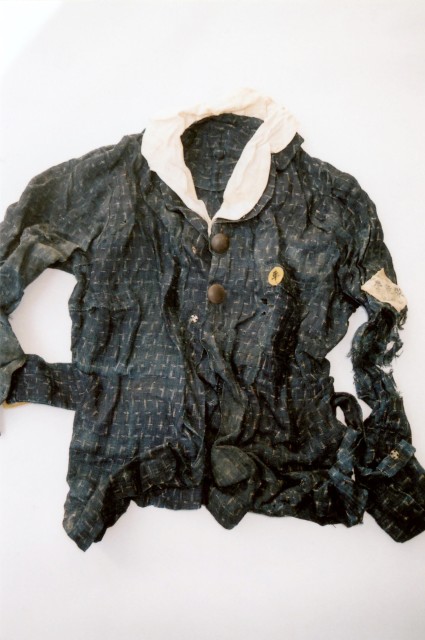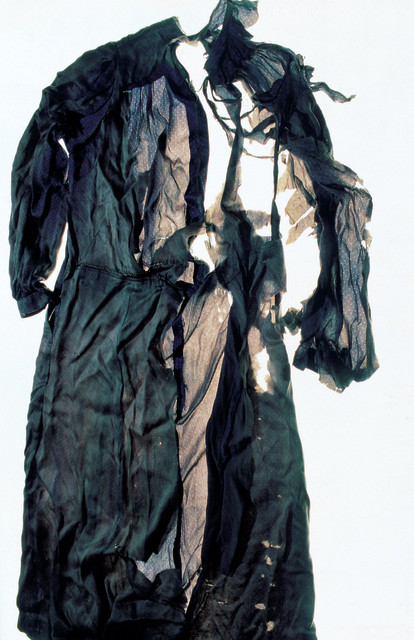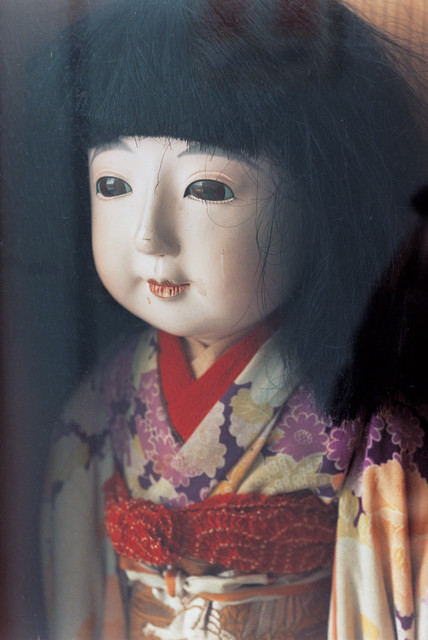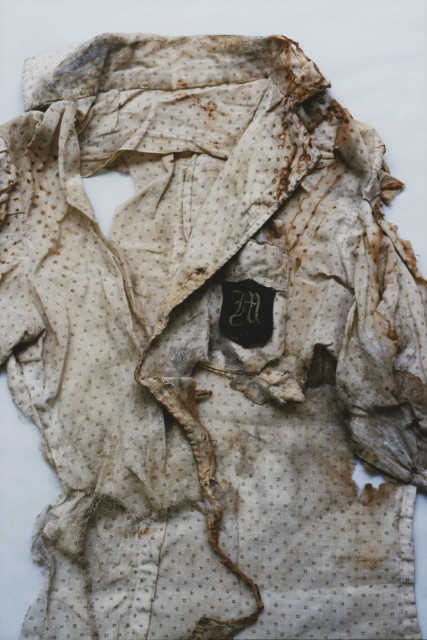 I always wear kimonos to my opening receptions," says Ishiuchi Miyako through a translator, clad in a brilliant purple garment stitched together from her grandparents' kimonos.
Last Friday, Miyako opened Spirits Rising: ひろしま/hiroshima at the Portland Japanese Garden's Pavilion Gallery. The exhibition features photographs from Miyako's ひろしま/hiroshima series, which showcases personal objects left behind after American forces dropped nuclear bombs on Hiroshima and Nagasaki in 1945. When pieces from the series first premiered at the Andrew Roth Gallery in 2014, the New York Times said they "hold the eye and [don't] easily let go."
Large and haunting, the photographs appear without placards—Miyako offers no concrete information about the dresses and combs and dolls she's compiled. Instead, viewers are left to imagine the objects' histories. At first, it can be frustrating; you want to know the details of each life attached to each garment and trinket. Ultimately, it's chilling: the more you wander, the greater the sense of annihilation becomes, until the whole space feels almost like a well-lit mass grave.
Miyako has shown her work at the Met, the Getty, MoMA, and more. In 2014, she became the third-ever Japanese photographer to receive the Hasselblad Foundation's International Award for Photography.
Spirits Rising kicks off the Japanese Garden's "Year of Peace," which commemorates the 75th anniversary of the end of World War II. Throughout 2020, the Garden will showcase work that "honors… Hirsoshima and Nagasaki" (per a press release) and "reflect(s) on ways we experience peace through connections to art, nature, and one another."