BY DRUV MEHROTRA & BRENDAN BYRNE | vice.com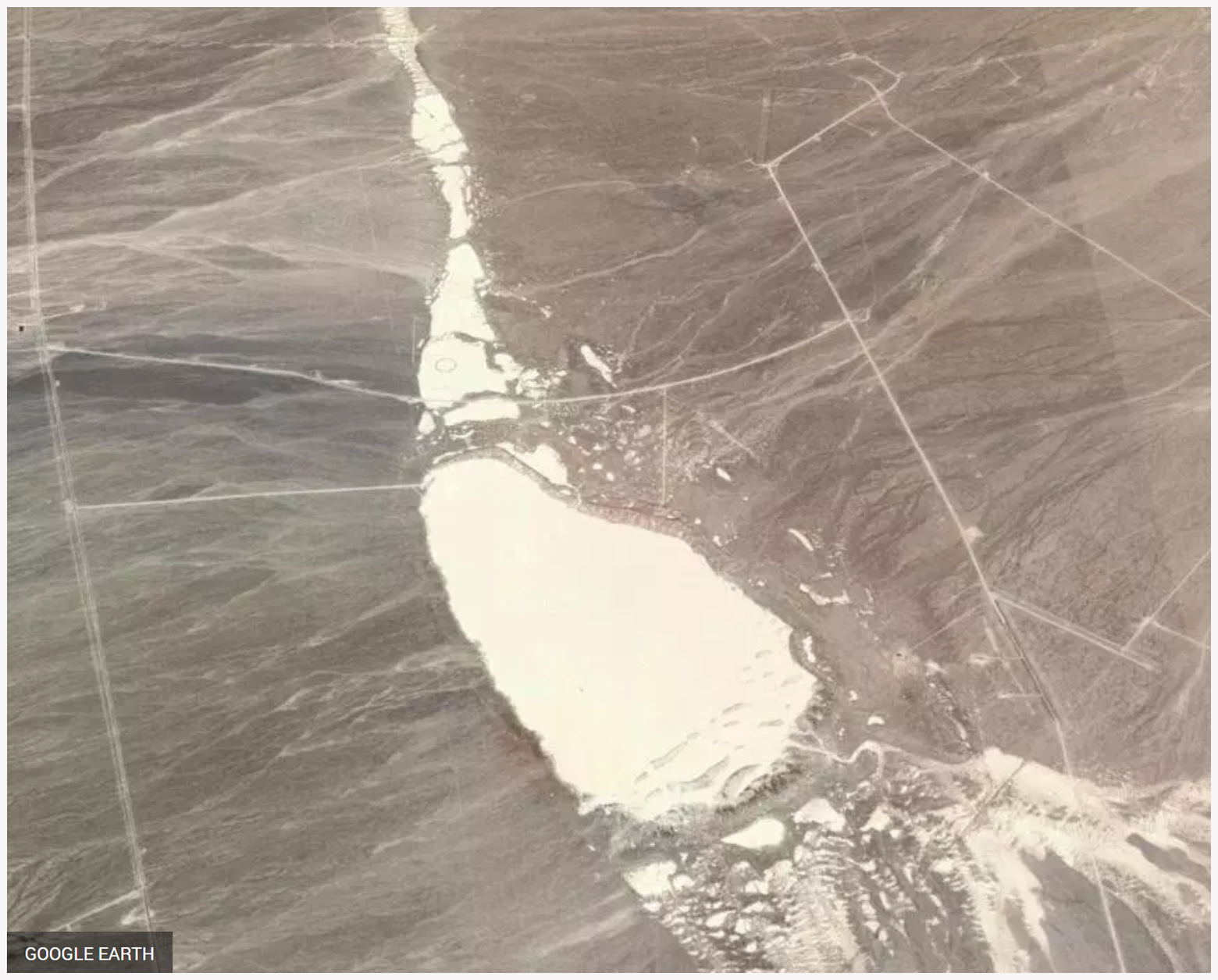 Tonopah is a subsection of the Nellis Test and Training Range, which is jointly operated by the Department of Energy and Air Force. Since the early 1950s, the Nellis Range has been the site of extensive government aerospace and weapons testing.
The Nellis Complex contains the drone pilot HQ Creech Air Force Base, the site of extensive nuclear detonations formerly known as the Nevada Proving Grounds, and what is colloquially referred to as Area 51. The F-117A Nighthawk stealth fighter, experimental unpersoned aerial vehicles, and, most recently, the delivery vehicle of the much-thunkpieced B61-12, a "steerable," variable yield nuclear bomb, have been tested there.

Original article: vice.com