Sandia National Laboratories Director Steve Younger is retiring after two years on the job.
BY SCOTT TURNER / JOURNAL STAFF WRITER | abqjournal.com August 27, 2019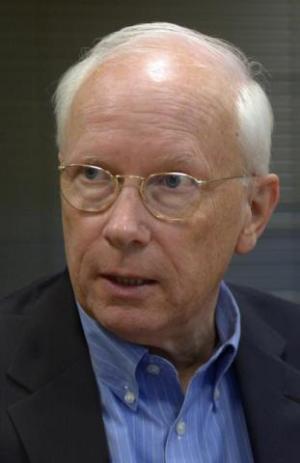 Younger told employees at the labs in an email Monday, saying he informed the National Technology and Engineering Solutions Board of Managers of his intent to retire on Dec. 31.
"The Board is actively engaged in a systematic search for my successor," he said in the email.
Younger, 67, took the helm at Sandia on May 1, 2017, as the lab changed management for only the second time in its history. Younger has led the management entity NTESS of Sandia, a wholly owned subsidiary of Honeywell International, which took over from Lockheed Martin.
"Since arriving at the laboratories, I have been truly impressed with the impact that you have on the security of our nation and the world," Younger told employees.
Younger said his role as a nuclear weapons researcher has made him keenly aware of the need to understand conflict avoidance.
Lisa E. Gordon-Hagerty, Energy Department undersecretary for nuclear security and National Nuclear Security Administration administrator, said Younger has made significant contributions to the NNSA's national security missions during his time as Sandia's director "through many scientific and engineering advancements to maintain our nuclear deterrent."
He unveiled his retirement plans just a few months after Sandia announced it expects to hire 1,900 employees this year, 1,100 of them to fill newly created positions at the lab. That's an unprecedented number of new hires, Scott Aeilts, Sandia's associate labs director for mission services, told the Albuquerque Economic Forum in May.
There were 12,258 employees at the end of the 2017 fiscal year and 12,769 at the end of 2018. Younger had said there were plans to get that number up to 13,000 this year.
And Younger touted Sandia's economic growth during his tenure in a meeting with the Journal's editorial board and reporters earlier this year. He said Sandia National Laboratories spent $3.3 billion last year, up nearly $200 million from the previous year.
"It's just been a tremendous year in terms of technical accomplishments and growth of the laboratory," Younger told the Journal. "I'm tremendously proud."
The growth is driven largely by efforts to modernize and maintain the nation's nuclear weapons arsenal, which makes up around 60% of the work done at the labs, Younger said.
He said Sandia made it a priority to work with small businesses in New Mexico. The other challenge Younger has undertaken since taking the helm at Sandia in 2017 is increasing diversity and inclusion within the labs' workforce. Forbes named Sandia to a list of 500 "best employers for diversity" earlier this year.
The labs had been a defendant in a gender bias suit filed before his tenure, but the lawsuit was dismissed earlier this year.
Members of New Mexico's congressional delegation praised Younger's leadership at Sandia.
"I wish Dr. Younger good luck and thank him for his work on guiding Sandia National Laboratories through the latest transition," said U.S. Sen. Tom Udall, D-N.M. "New Mexico's national labs are national jewels because of the people who work at the lab. The SNL workforce is key to bolstering our defense programs, developing clean energy, and encouraging scientific and engineering innovation – all while growing our state's economy."
U.S. Sen. Martin Heinrich said Younger's leadership has been critical to the lab's success.
"It has been a pleasure working with Stephen Younger over the last two years, particularly to leverage Sandia's technical resources in partnership with universities, local small businesses, and the private sector," the senator said. "Sandia employs some of the best and brightest minds in the country and is indispensable to national security, energy research, and science."
Younger replaced Jill Hruby, former lab president and director.
Younger, a former associate director at Los Alamos National Laboratory, began working with nuclear weapons in 1982. He designed nuclear weapons from 1982 to 1989 at Lawrence Livermore National Laboratory in Livermore, California. He has also headed the U.S. military's Defense Threat Reduction Agency.
Younger said his role as a nuclear weapons researcher has made him keenly aware of the need to understand conflict avoidance.
He said that he would like to write several more books in his retirement and that he and his wife, Mari, looked forward to visiting their grandchildren in Australia.
As the engineering lab for the nation's nuclear weapons complex, Sandia is responsible for more than 95% of non-nuclear components and for maintaining, modernizing and assessing the nuclear weapons stockpile. It also engineers systems and technologies for global security, defense systems and energy, and does research in bioscience, computing, engineering, geoscience, materials, nanosystems and high-energy density science.
Original article: https://www.abqjournal.com/1358918/sandia-labs-director-to-retire.html