"While most of the world's countries are evolving to a view that nuclear weapons are unacceptable under all circumstances, the U.S. is testing a nuclear missile built to fight the Cold War; one which is designed to cause the indiscriminate slaughter of hundreds of thousands of people."
By: Sandy Jones | wagingpeace.org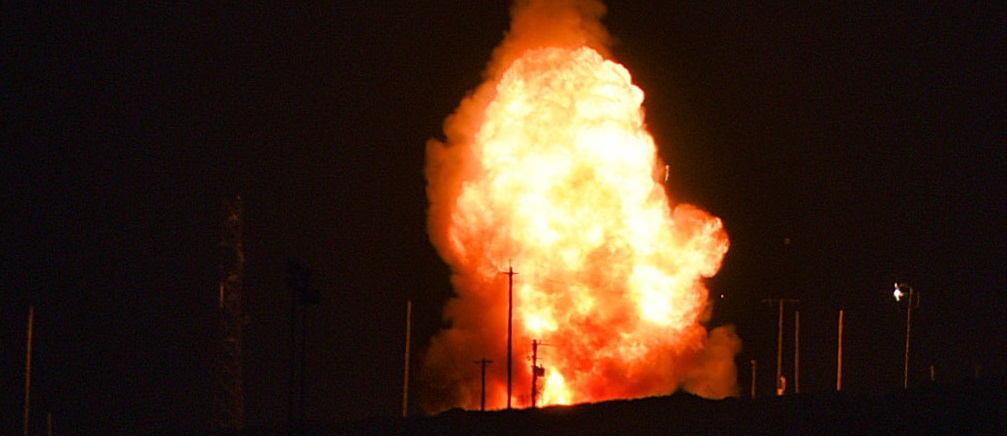 SANTA BARBARA, CA– Early tomorrow morning, between 12:01 a.m. and 6:01 a.m., the United States will launch an unarmed Minuteman III intercontinental ballistic missile from Vandenberg Air Force Base. While the Air Force maintains that missile tests are planned many months in advance, the timing of this test is questionable, at best.
This test will take place just five days after Honduras became the 50th country to ratify the Treaty on the Prohibition of Nuclear Weapons (TPNW). With the 50th ratification, the treaty will enter into force on January 22, 2021. The treaty prohibits the possession, testing, use, or threat of use of nuclear weapons.
Rick Wayman, CEO of the Nuclear Age Peace Foundation, a non-profit based in Santa Barbara committed to the abolition of nuclear weapons and solving the most dangerous technological, social, and psychological issues of our time, commented on the timing of the missile test. He noted, "This past Saturday, the world took an important step toward the elimination of nuclear weapons with the 50th ratification of the Treaty on the Prohibition of Nuclear Weapons. Now, in addition to its diplomatic undermining of the treaty through threatening letters, the U.S. government plans to demonstrate its active defiance of the treaty's provisions by testing a nuclear-capable missile."
Wayman further commented, "While most of the world's countries are evolving to a view that nuclear weapons are unacceptable under all circumstances, the U.S. is testing a nuclear missile built to fight the Cold War; one which is designed to cause the indiscriminate slaughter of hundreds of thousands of people."
The military will track the unarmed ICBM as it travels to a predetermined target, typically some 4,200 miles away near the Kwajalein Atoll in the Marshall Islands. Between 1946 and 1958, the United States detonated 67 nuclear bombs on, in and above the Marshall Islands — vaporizing islands, creating craters into its shallow lagoons and exiling hundreds of people from their homes and their land.
#                                         #                                         #
If you would like to interview Rick Wayman, please call (805) 965-3443 or (805) 696-5159.
The Nuclear Age Peace Foundation's mission is to educate and train people of all ages and backgrounds to solve the most dangerous technological, social, and psychological issues of our time, and to survive and thrive in the 21st century. The Nuclear Age Peace Foundation is a non-partisan, non-profit organization with consultative status to the United Nations. For more information, visit wagingpeace.org.