Rep. Adam Smith says widespread testing will play a major role in getting people back to work
ARTICLE BY: ANDREW CLEVENGER | rollcall.com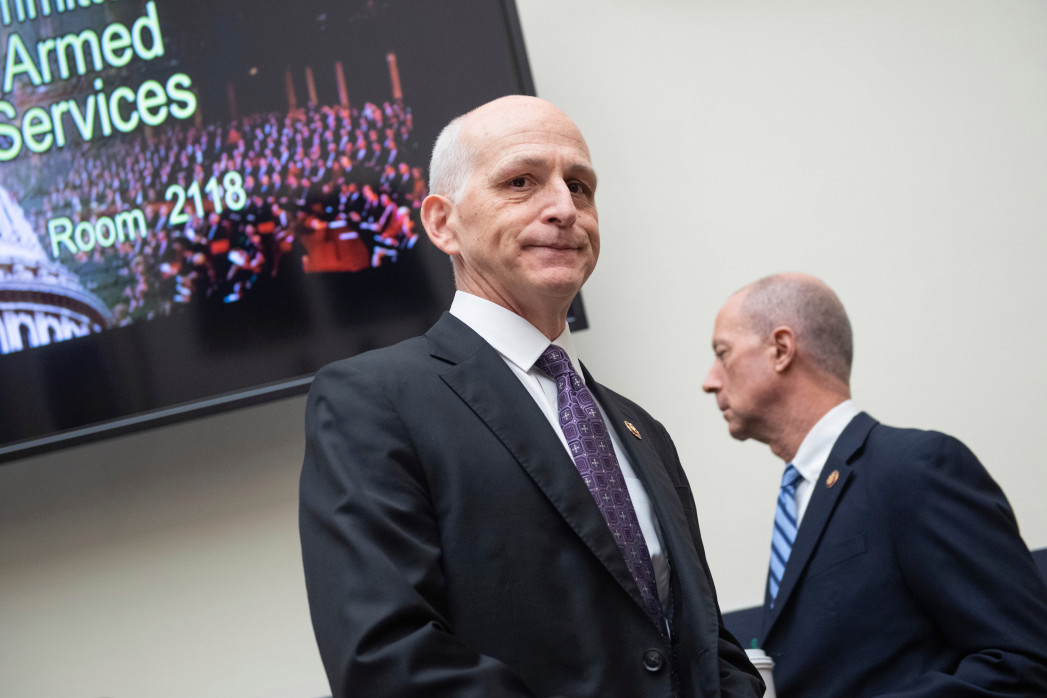 Ramping up production of testing materials for COVID-19 will be a top priority for this year's annual defense policy bill, the chairman of the House Armed Services Committee said Tuesday.
Widespread testing will play a major role in getting people back to work, Washington Democrat Adam Smith told reporters during a press call. And some components of testing, like swabs, are already in short supply.
The Defense Department, Smith said, has a lot of experience and expertise in logistics and contracting and could lead government efforts to ensure the availability of extensive testing.
And Smith wants to use his committee's bill to push the Pentagon to drive that effort.
"It's going to require a massive amount of testing before we can safely allow people to go back to work," he said. Knowing who has COVID-19 — and, crucially, who might have developed immunity — will allow informed decisions about keeping people safe.
"We cannot get there if we don't manufacture the components of that test," he said. "Nobody in the United States of America is better at mass production in a crisis than the Department of Defense."
From tanks to cotton swabs
The Pentagon has stepped up quickly before in times of need to mass-produce ships and tanks or, more recently, heavily armored mine-resistant, ambush-protected vehicles after the use of improvised roadside bombs became more prevalent during the war in Iraq. But now the need is for cotton swabs.
Sometimes Congress has slow weeks. This wasn't one of them: Congressional Hits and Misses
"I would love to use that logistical, innovative, problem-solving approach that DOD uses to solve this problem," he said. "The scale that we're dealing with here, DOD could be a big partner in that."
Readily available testing is central to moving beyond the social distancing restrictions that are currently in place across the country, particularly with a vaccine still 12 to 18 months away.
"Until a vaccine is developed, this is going to be a part of our lives," he said of the coronavirus.
Congress has passed the annual defense policy bill for 59 years in a row, an unparalleled track record for a massive piece of policy legislation.
Smith conceded that the uncertainty of when Congress will return to work in Washington means the bill likely won't be enacted until after the new fiscal year begins Oct. 1.
But he doesn't intend to limit the scope of this year's bill, even with less time to work on it.
Congress already held hearings on the president's budget request and was scheduled to be out on recess for much of April before the outbreak, so the bill's schedule hasn't been significantly disrupted at this point, he said.
Smith aims to get a draft version of the bill's language ready by May 1 and then figure out when the committee might be able to mark it up.
"The plan, basically, is get it ready, then freeze-dry it for a while," he said. "There are no plans at this point to scale it back."
Lawmakers will revisit some issues that didn't make it into last year's version, he said.
"A lot of things were on the table last year that now we've sorted out," he said.
That potentially includes blocking military support for the conflict in Yemen and limiting the administration's ability to initiate hostilities with Iran without prior congressional approval, both of which were included in the House's version of the 2020 bill but didn't make it into the final law.
Those issues, Smith noted, are within the jurisdiction of the House Foreign Affairs Committee, so he will coordinate closely with Chairman Eliot L. Engel of New York.
Asked about what could be in the next round of coronavirus relief legislation for the Pentagon, Smith said lawmakers are looking into funding various procurement initiatives and perhaps advance payments to help small and medium-sized contractors within the defense industrial base.