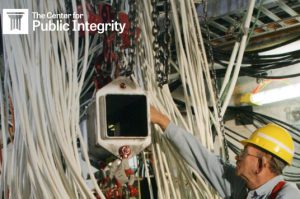 Read the June 18, 2019 Center for Public Integrity article by Patrick Malone
Experiments at Russian and US underground sites are used by both nations to help ensure their nuclear arsenals remain viable but are conducted under a blanket of secrecy. And so they've given rise to suspicions, and accusations, that they violate a 1996 global treaty designed to stymie nuclear weapons innovations by barring any nuclear explosions.
The experiments at issue are known as subcritical tests, because when neutrons from fissile materials interact fiercely enough to initiate a self-sustaining nuclear reaction, they've achieved a critical state. Subcritical experiments nudge plutonium right up to the point of achieving a critical state, without quite initiating a nuclear charge. They are conducted within beachball-sized steel vessels, while high-speed cameras record the plutonium's reaction in fraction-of-a-second intervals and then feed the results into computers that extrapolate what they've seen to analyze the potential performance of nuclear weapons designs.

…snip…

"The potential impact of the low-yield testing spat is that it undermines support for staying in the [testing] moratorium," said Hans Kristensen, director of the Nuclear Information Project at the nonpartisan Federation of American Scientists in Washington. If President Trump were to assert in response that "you cheated, therefore I'm going to pull out– then we could see both countries slide back into large yield testing" and possible new, more effective, nuclear weapons designs.