Welcome to the NEW Nukewatch.org.
We are currently in the process of updating our website so that we can bring you the important nuclear news in the best way possible. Please check back as we continue to update our website with new content and designs.
Press Releases
Washington, DC Today, the Oak Ridge Environmental Peace Alliance (OREPA), Nuclear Watch New Mexico, and the Natural Resources Defense Council filed a federal lawsuit to stop construction of the problem-plagued Uranium Processing Facility (UPF) until legally required environmental review is completed. The UPF, located at the National Nuclear Security Administration's (NNSA's) Y-12 production plant near Oak Ridge, TN, is slated to produce new thermonuclear weapons components until the year 2080. The UPF is the tip of the spear for the U.S.'s planned one trillion dollar-plus make over of its nuclear weapons arsenal, delivery systems, and production plants.
"The story of this new bomb plant is a long tale of outrageous waste and mismanagement, false starts and re-dos, a federal agency that refuses to meet its legal obligation to engage the public, and a Senator that is bent on protecting this piece of prime nuclear pork for his home state," said Ralph Hutchison, coordinator of OREPA. "But the short version is this: when the NNSA made dramatic changes to the UPF, and admitted that it intends to continue to operate dangerous, already contaminated facilities for another twenty or thirty years, they ran afoul of the National Environmental Policy Act. Our complaint demands that the NNSA complete a supplemental environmental impact statement on the latest iteration of its flawed plans."
Nuclear News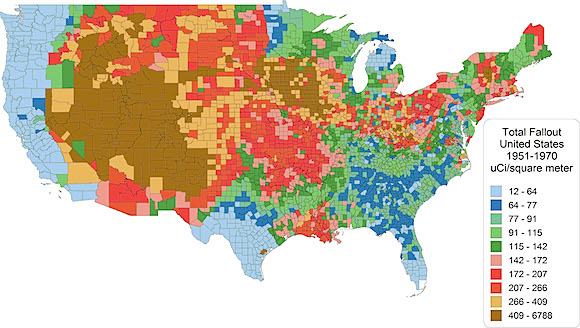 USA Today reported on an unreleased federal study blaming fallout from worldwide nuclear bomb testing for at least 15,000 cancer-related deaths and more than 20,000 non-fatal cancers in U.S. residents born since 1951.
7 years on, the decontamination process scheduled for March 2018 has been suspended due to "extremely high" radiation levels (one hour, you're dead). (ref)
President Donald Trump agrees to meet with North Korean leader Kim Jong Un, a significant development in the decades-long effort to denuclearize the Korean Peninsula.

"Great progress being made but sanctions will remain until an agreement is reached," Trump tweeted Thursday.

Trump's decision bypasses the traditional negotiation process in favor of a top-level face-to-face meeting.
Action Alerts
It seems we can't find what you're looking for. Perhaps searching can help.
Must Reads
It seems we can't find what you're looking for. Perhaps searching can help.
Quotes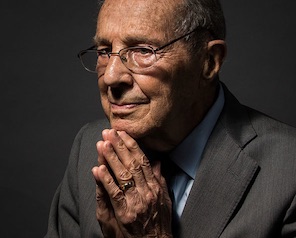 "As long as we have ICBMs, there will be the possibility of the President launching them in response to a false alarm. Since the ICBMs are known in fixed locations, they can be attacked and we presume that any nuclear attack on the United States would include attacks against those...
Continue reading
There's one role- and only one role- for nuclear weapons, and that's deterrence. We cannot, must not, will not ever countenance their actual use. There's no such thing as limited nuclear war, and for the Pentagon's advisory board to even suggest such a thing is deeply troubling. – Senator Diana...
Continue reading

Nuclear weapons production and testing have involved extensive health and environmental damage. A remarkable feature of this has been the readiness of governments to harm the very people they claimed to be protecting in building these weapons. Secrecy, fabrication of data, cover-ups in the face of attempted public inquiry…...
Continue reading
"If you really want a future world free of nuclear weapons, you can hardly make a better investment than to give to Nuclear Watch New Mexico. They need and deserve your support so that they can carry on their groundbreaking work. I urge you to be generous with them!" –...
Continue reading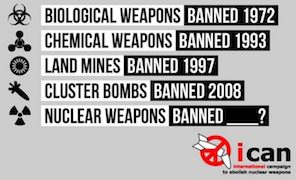 "Many citizens, scientists and laymen alike, view nuclear-weapons abolition as an essential milestone in the development of human civilization, a moral, ideological and practical campaign that could catalyze the transformation of international relations and improve the outlook for civilization at a critical time." ...