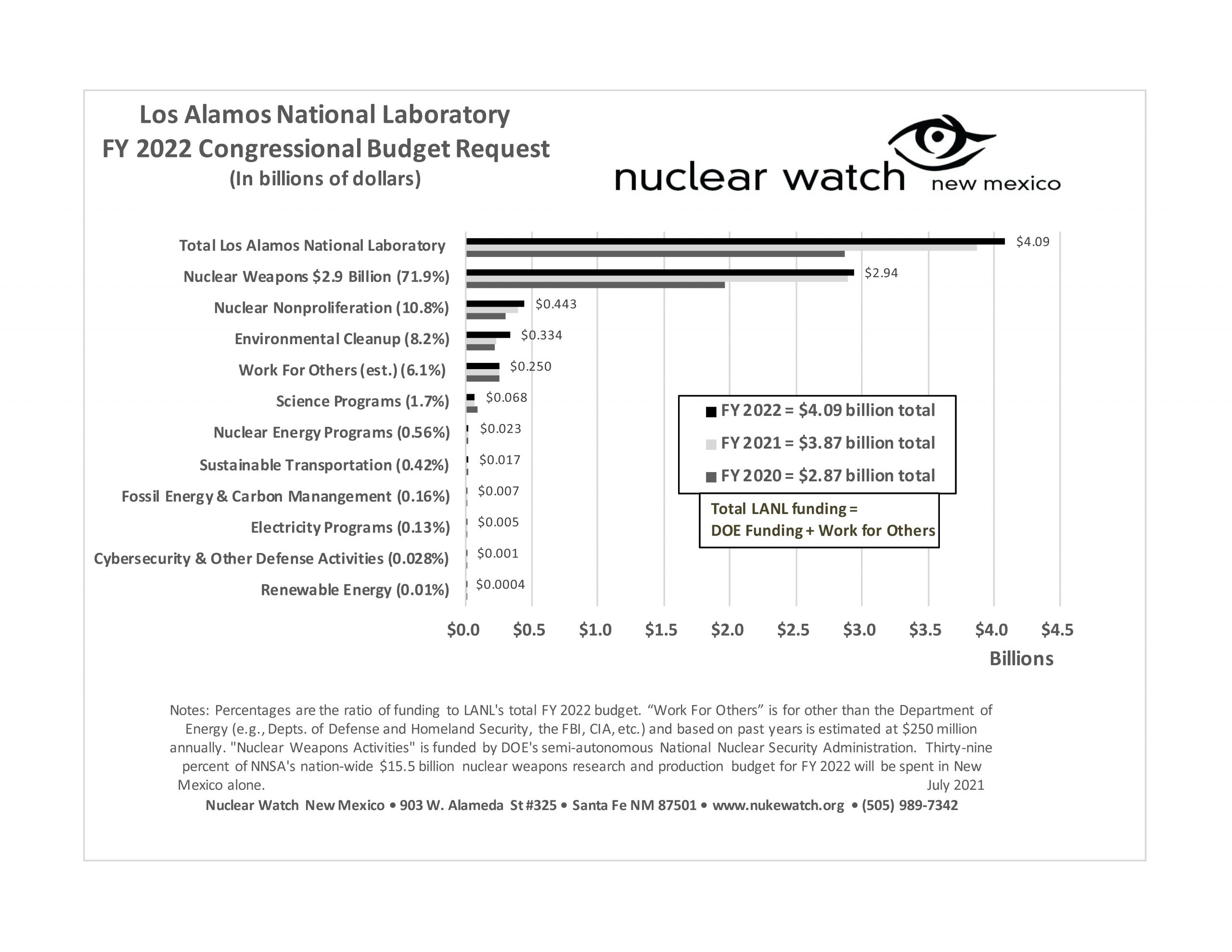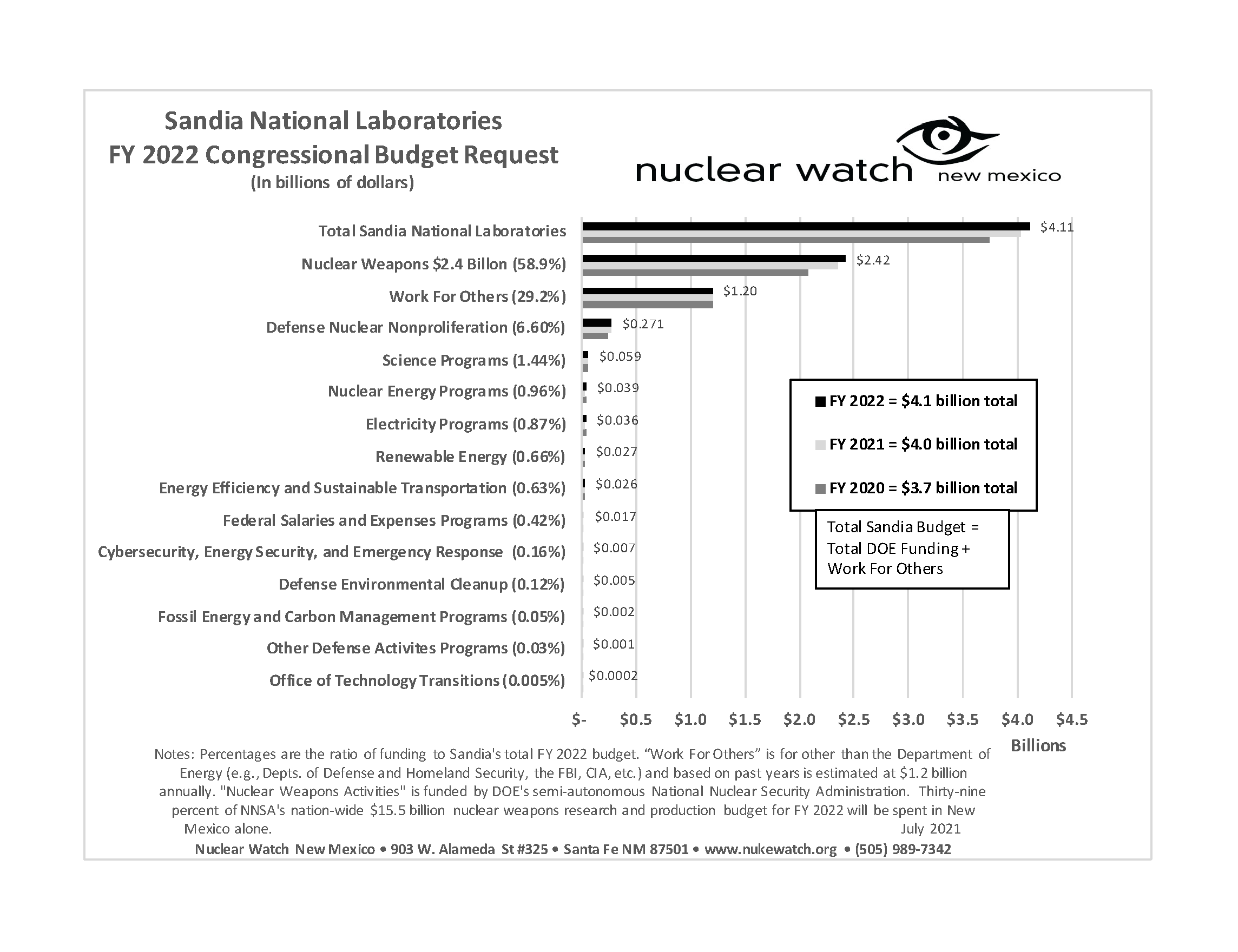 FY21 Budget Charts – Kansas City & Pantex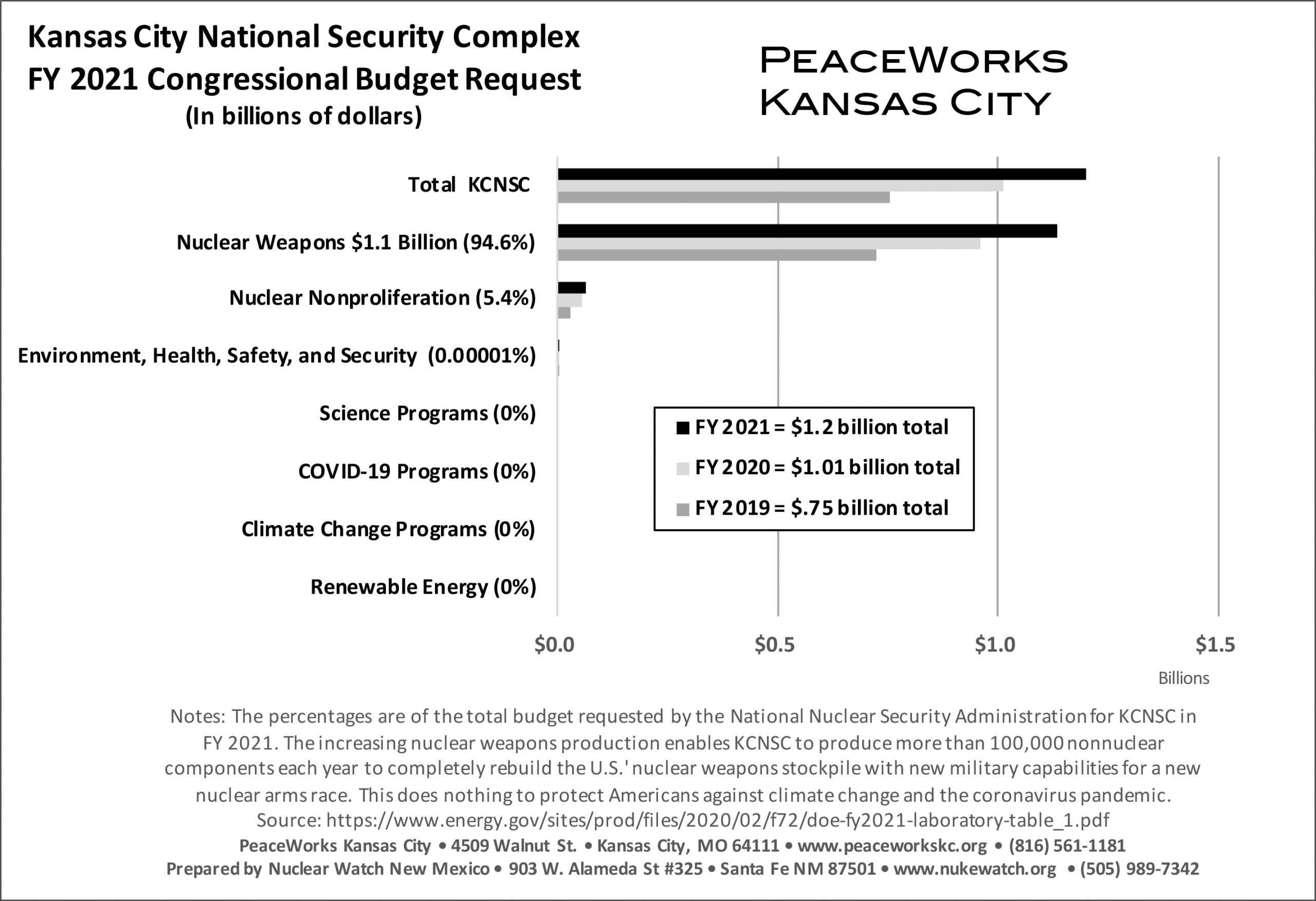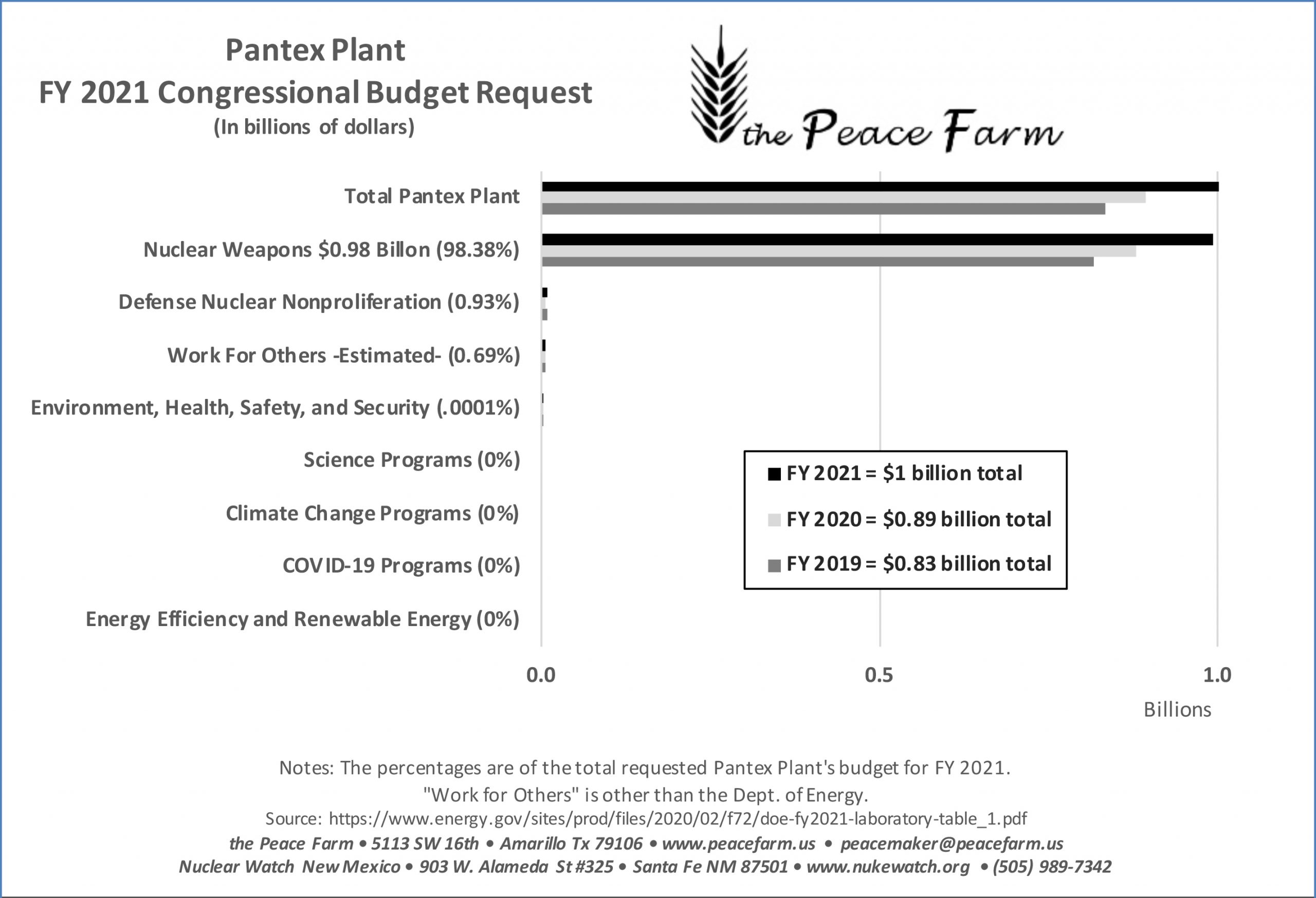 FY 2022 NukeWatch Budget Compilation
It seems we can't find what you're looking for. Perhaps searching can help.
Atomic Histories & Nuclear Testing
It seems we can't find what you're looking for. Perhaps searching can help.
Past Budget & Economic Information
It seems we can't find what you're looking for. Perhaps searching can help.
It seems we can't find what you're looking for. Perhaps searching can help.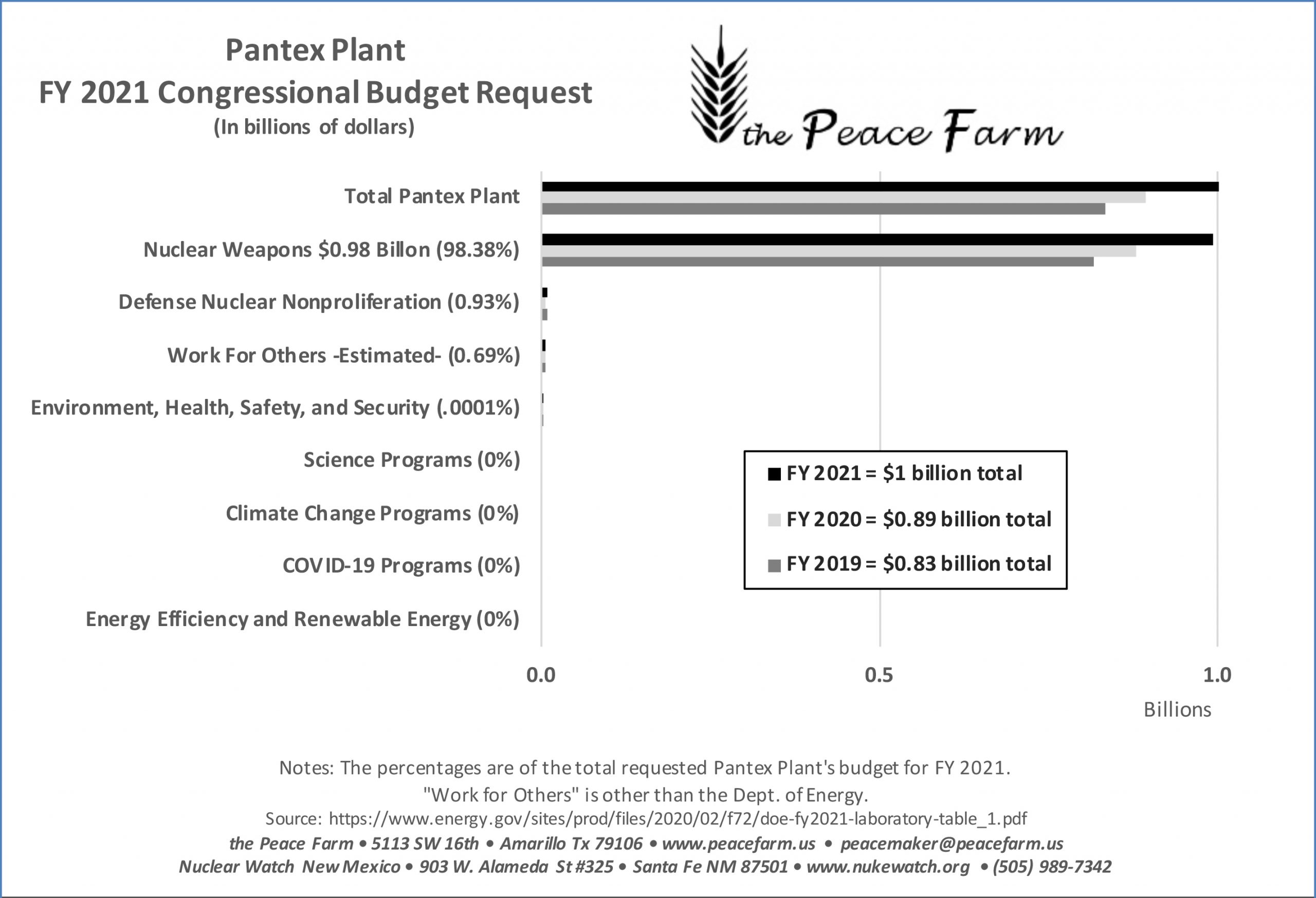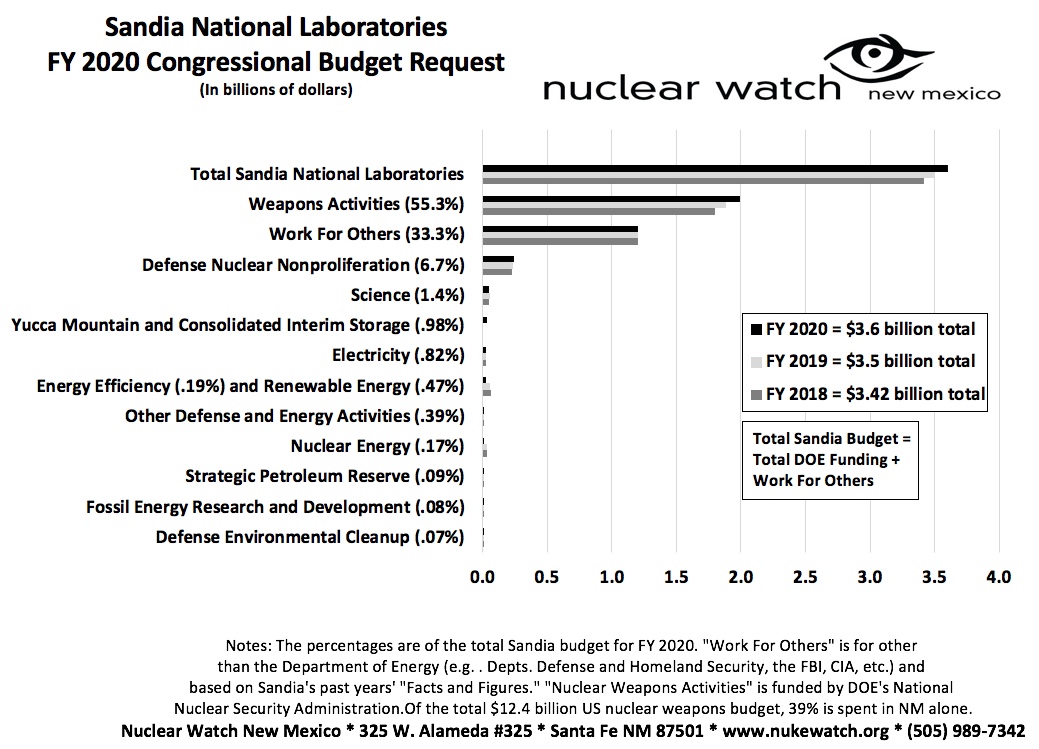 ---
[gview file="https://nukewatch.org/wp-content/uploads/2021/02/LANL-Economic-Impact-Presentation-08-17-20.pdf"]
It seems we can't find what you're looking for. Perhaps searching can help.
Past News & Press Releases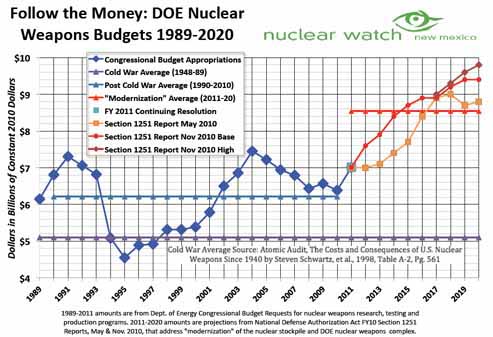 A chart of Energy Department Weapons Activities Budgets compared to the average spent during the Cold War. Is this the direction we want spending to go for Nuclear Weapons?
February 2, 2010 – Democracy Now!'s Amy Goodman interviews Jay Coghlan of Nuclear Watch
AMY GOODMAN: All forty Republican senators, as well as Joseph Lieberman, implied in a letter to Obama last month that they would block ratification of the new treaty with Russia unless he funds a, quote, "modern" warhead and new facilities at the Los Alamos National Lab, where you're near right now in New Mexico, and the Y-12 plant in Oak Ridge, Tennessee. Jay?

JAY COGHLAN: You're absolutely right. They're playing muscle, and they're rolling Obama and Biden. The Democrats are now surrendering. The executive administration is now surrendering to that demand.

…how is the US now going to walk in with a straight face, walk into the UN, and claim that it's leading towards a world free of nuclear weapons, when in fact we are starting up a plutonium facility in Los Alamos, a uranium facility in Tennessee, but also a major new production plant in Kansas City for all of the non-nuclear components that go into a weapon?

So, basically, the US is revitalizing its nuclear weapons production base. And again, the laboratories, mark my words, and as the Republicans already wrote, they're calling for or attempting to demand a, quote, "modern" warhead, that means new designs.
In the new budget request for 2011 the Obama Administration proposes to freeze discretionary domestic spending for programs such as education, nutrition, air traffic control and national parks for three years while dramatically increasing funding for new US nuclear weapons production facilities. Meanwhile the proposed budget for dismantling warheads retired from the stockpile is down by 40%. Funding for a new nuclear facility at Los Alamos National Laboratory to be used in direct support of plutonium pit production, the CMRR-NF, is increased to $225 million requested from $97M in FY10 (+132%). After FY11, funding is proposed to triple the FY10 amount to $300 million for each of the following four consecutive years.
Funding for a new "Uranium Processing Facility" (UPF) at the Y12 production plant near Oak Park Ridge, TN, is proposed to increase to $115M from $94M in FY10 (+22%). However, its big money is in the following four consecutive years, climbing to $320 million by 2015 (in all a 240% increase from FY10 funding). Totals costs for both the CMRR and UPF are still "TBD" [To Be Determined], meaning they don't know, but each will probably cost $3 billion or more.
Outside of the federal budget, groundbreaking is expected this Spring on a new privately-financed ~$700 million Kansas City Plant for nonnuclear components production for US nuclear weapons, subsidized by Kansas City municipal bonds. This pretty well spans the spectrum of future US nuclear weapons production, with big increases for new facilities for plutonium, uranium and nonnuclear components. At the same time, the Obama budget proposes to cut dismantlement from $96.1 million in FY 2010 to $58 million.
Obama is preemptively surrendering to the nuclear weapons labs, the for-profit private corporations running those labs, and the 2/3rd's Senate majority including Republicans needed for treaty ratifications. All of these special interests explicitly seek to extract more taxpayer funding for nuclear weapons programs in exchange for ratification of a renewed bilateral arms control treaty with Russia and a long-sought-for Test Ban Treaty.
We went through this a decade ago, when the nuclear weapons complex got billions of dollars and but ratification of the Comprehensive Test Ban Treaty failed. History is getting ready to repeat itself, this time with the nuclear weapons labs seeking the capability to produce future new-design weapons. Obama's new budget begins to give them just that, welfare for warheads that can't be used while American public needs are not adequately met.