Through comprehensive research, public education and effective citizen action, Nuclear Watch New Mexico seeks to promote safety and environmental protection at regional nuclear facilities; mission diversification away from nuclear weapons programs; greater accountability and cleanup in the nation-wide nuclear weapons complex; and consistent U.S. leadership toward a world free of nuclear weapons.
New & Updated
Fires are still blazing near the site of the world's worst nuclear disaster. Ukraine's President Volodymyr Zelenskiy has visited firefighters trying to extinguish the flames, marking the 34th anniversary of the accident.
ARTICLE BY: CLYDE HUGHES | upi.com
Wednesday, foreign ministry spokeswoman Maria Zakharova cautioned the U.S. military that using those weapons against Russia would warrant a nuclear retaliatory strike.
"Any attack involving a U.S. submarine-launched ballistic missile, regardless of its weapon specifications, would be perceived as a nuclear aggression," Zakharova said. "Those who like to theorize about the flexibility of American nuclear potential must understand that in line with the Russian military doctrine such actions are seen as warranting retaliatory use of nuclear weapons by Russia."
The U.S. State Department suggested last week that equipping Navy submarines with the low-yield nukes — which have explosive power similar to the atomic bombs dropped in Japan during World War II — would only serve to deter military provocation from Russia and China.
Action Alerts
It seems we can't find what you're looking for. Perhaps searching can help.
Non-compliance with 2016 Consent Order causing unacceptable delays, threatening public health and the environment
Click above for more information on the entry into force of the Nuclear Ban Treaty
Nuclear Media
It seems we can't find what you're looking for. Perhaps searching can help.
More Nuclear News
"With nuclear waste again on the road to Carlsbad's Waste Isolation Pilot Plant, work is underway to improve WIPP transportation routes around the state…." From Carlsbad Current Argus.
"Shut down after two 2014 incidents, New Mexico's Waste Isolation Pilot Plant accepted its first new shipments of nuclear waste last week …." From The Christian Science Monitor.
The US nuclear forces modernization program has been portrayed to the public as an effort to ensure the reliability and safety of warheads in the US nuclear arsenal, rather than to enhance their military capabilities. In reality, however, that program has implemented revolutionary new technologies that will vastly increase the targeting capability of the US ballistic missile arsenal. This increase in capability is astonishing- boosting the overall killing power of existing US ballistic missile forces by a factor of roughly three- and it creates exactly what one would expect to see, if a nuclear-armed state were planning to have the capacity to fight and win a nuclear war by disarming enemies with a surprise first strike.

The revolutionary increase in the lethality of submarine-borne US nuclear forces comes from a 'super-fuze' device that since 2009 has been incorporated into the Navy's W76-1/Mk4A warhead as part of a decade-long life-extension program. We estimate that all warheads deployed on US ballistic missile submarines now have this fuzing capability. Because the innovations in the super-fuze appear, to the non-technical eye, to be minor, policymakers outside of the US government (and probably inside the government as well) have completely missed its revolutionary impact on military capabilities and its important implications for global security…

The W76 upgrade reflects a 25-year shift of the focus of US hard-target kill capability from land-based to sea-based ballistic missiles. Moreover, by shifting the capability to submarines that can move to missile launch positions much closer to their targets than land-based missiles, the US military has achieved a significantly greater capacity to conduct a surprise first strike against Russian ICBM silos…

In spite of its severe limitations, this growing defense system could appear to both Russia and China as a US attempt to reduce the consequences of a ragged Russian or Chinese retaliation to a US first strike against them.
We cannot foresee a situation in which a competent and properly informed US president would order a surprise first strike against Russia or China. But our conclusion makes the increased sea-based offensive and defensive capabilities we have described seem all the more bizarre as a strategy for reducing the chances of nuclear war with either Russia or China…"

-Hans M. Kristensen, Matthew McKinzie, Theodore A. Postol from The Bulliten of Atomic Scientists 
Sometimes, maybe, the status quo is something we need to safeguard, not disrupt. That may be the case when it comes to a new push to abandon the US-Russian mutual prohibition on the deployment of low-yield nuclear weapon systems as part of theater warfighting doctrine.
Since the late 1980s both US and Soviet, now Russian, policy has been to not develop and deploy 'tactical' nuclear weapons, including theater-range missiles, because it was agreed that it would be very difficult to prevent a 'tactical' exchange in a regional conflict from progressing rapidly to a civilization-ending 'strategic' exchange.
But new doubts are arising about the credibility of a strategic deterrent in the case of a local or regional conflict: one which, for example, the US could be involved in, even though the stakes may not put essential US security at risk. In such cases, some US warfighters would like to have the option of threatening counterforce and intermediate range strikes using low-yield nukes. Or, they argue, what if an adversary uses a tactical nuke to "escalate to de-escalate"? Some want to be able to respond in kind. These doubts about classical deterrence, along with a 'multipolar' landscape of nuclear-armed states, are the basis for the nuclear boosters' meme of "The Second Nuclear Age").
See Pentagon Panel Urges Trump Team to Expand Nuclear Options
The radiation level in the containment vessel of reactor two has reached as high as 530 sieverts per hour, Tokyo Electric Power Co, or Tepco as it's known, said last week.

Are levels rising? 
Azby Brown reporting on Safecast's website, February 4th:
No, radiation levels at Fukushima Daiichi are not rising
"It must be stressed that radiation in this area has not been measured before, and it was expected to be extremely high. While 530 Sv/hr is the highest measured so far at Fukushima Daiichi, it does not mean that levels there are rising, but that a previously unmeasurable high-radiation area has finally been measured. Similar remote investigations are being planned for Daiichi Units 1 and 3. We should not be surprised if even higher radiation levels are found there, but only actual measurements will tell." (see more at Safecast)
Feb. 8, Denver Post: Could the radiation level be even higher? Possibly. The 530 sievert reading was recorded some distance from the melted fuel, so in reality it could be 10 times higher than recorded, said Hideyuki Ban, co-director of Citizens' Nuclear Information Center.
Alfonso García Robles drafted the 1967 Treaty for the Prohibition of Nuclear Weapons in Latin America and the Caribbean. He was awarded the Nobel Peace Prize in 1982. He died in 1991. The Treaty of Tlatelolco, as it became known, was the first of its kind and is credited with keeping Latin America and the Caribbean free of nuclear weapons.
Vice President Joe Biden announced that the Obama administration had cut 553 warheads from the US nuclear weapons stockpile since September 2015. The cuts bring the total number of reductions during the last 8 years to 1,255; the current number of nuclear warheads in the stockpile is now at 4,018. These were not, however, "deployed" nuclear weapons.
FAS stated, "We estimate that the warheads were taken from the inactive reserve of non-deployed warheads that are stored to provide a 'hedge' against the technical failure of a warhead type or to respond to geopolitical surprises."
Hans Kristensen noted, "The cut adds significantly to the large inventory of retired (but still intact) warheads that are awaiting dismantlement." That number was estimated by VP Biden to be now 2,800. Most, if not all, of these weapons awaiting dismantlement, are stored at the Kirtland AFB storage site in Albuquerque. (Also stored there are some number of "hedge" weapons, so it is possible that these 553 warheads just received a modified designation, but otherwise have not even been moved.) The warheads are meant to be dismantled at the Pantex Plant; however, at the current average rate of 278 per year, it will take to 2026 to dismantle the current backlog.
Kristensen notes, "Even so, the Obama administration still holds the position of being the administration that has cut the least warheads from the stockpile compared with other post-Cold War presidencies."
From the Federation of American Scientists 
Allegations of illegally spending federal funds to lobby for new funds now encompass contractors working at six of the eight U.S. nuclear weapons sites. 

By Patrick Malone, Center for Public Integrity
This time it's Bechtel and URS Corp
The latest settlement involves work by Bechtel National Inc. and its parent Bechtel Corp., and URS Corp. and its subsidiary URS Energy and Construction Inc., which together have been trying to clean up the Hanford Nuclear Reservation, in Washington state, the most toxic site in the country. The settlement is part of an emerging pattern.
Lockheed Martin Corp., which operates one of three U.S. nuclear weapons laboratories – Sandia, agreed in August 2015 to pay $4.7 million to settle a complaint by the Justice Department that it used federal funds to lobby for a no-bid contract extension. In December of 2016, Department of Energy selected a different contractor team, led by Honeywell International, to run Sandia for up to a decade, beginning next year.)
Meanwhile, Fluor Corp. paid $1.1 million in April 2013 to settle accusations that it used federal funds to lobby government agencies for more business at its Hanford training facility.

A salute to former Secretary of State George Shultz on his 95th birthday from the organization he co-founded, Nuclear Threat Initiative
For more than 70 years, Los Alamos National Laboratory dug thousands of deep and shallow graves across mesas and filled them with the radioactive waste, chemicals, and solvents used to make nuclear weapons.
Workers disposed of the waste in these unlined pits before the widespread contamination that would follow was fully understood or governed by environmental laws. Radioactive particles that live longer than some civilizations mixed freely with the red soil.
LANL Cleanup: What you can do
Please consider attending and giving public comments at local public meetings concerning cleanup at Los Alamos. Public comments do make a difference!
Follow NukeWatch and submit public written comments. We frequently comment on environmental impact statements and provide sample comments. Support Us: https://nukewatch.org/get-involved/donate/
Nuclear Watch New Mexico seeks to promote safety and environmental protection at regional nuclear facilities; mission diversification away from nuclear weapons programs; greater accountability and cleanup in the nation-wide nuclear weapons complex; and consistent U.S. leadership toward a world free of nuclear weapons.
Critical Events
It seems we can't find what you're looking for. Perhaps searching can help.
New & Updated
BEIJING — If the United States were willing to reduce its nuclear arsenal to China's level, China would "be happy to" participate in trilateral arms control negotiation with the U.S and Russia, a senior Chinese diplomat said on Wednesday.

REUTERS/NEW YORK TIMES | nytimes.com
The U.S. has repeatedly called for China to join in trilateral negotiations to extend a flagship nuclear arms treaty between the U.S. and Russia that is due to expire in February next year.
Fu Cong, head of arms control department of Chinese foreign ministry, reiterated to reporters in Beijing on Wednesday that China has no interest in joining the trilateral negotiation.
Moves comes at the behest of the Energy secretary

BY: JOHN M. DONNELLY | rollcall.com
The Senate voted quietly Thursday to undo a proposal in its fiscal 2021 defense authorization bill that would have given the Pentagon extraordinary new power to shape the Energy Department's future nuclear weapons budgets.
CQ Roll Call reported this week on behind-the-scenes opposition to provisions in the Senate Armed Services Committee's version of the NDAA that would have given certain Defense Department officials new clout to set the amount and the content of the budget the Energy Department prepares for its National Nuclear Security Administration every year.
"Policy Provision: The bill prohibits funding for nuclear weapons testing."
FOR IMMEDIATE RELEASE
July 6, 2020
Contact:
Evan Hollander (Appropriations), 202-225-2771
Griffin Anderson (Kaptur), 202-225-4146
Legislation invests $49.6 billion in Energy and Water Development programs, an increase of $1.26 billion above the fiscal year 2020 enacted level, addressing climate change, improving infrastructure, and upholding our commitment to strengthening national security
In response to the economic recession caused by the coronavirus pandemic, legislation provides an additional $43.5 billion in emergency spending to repair water infrastructure and modernize energy infrastructure
WASHINGTON — The House Appropriations Committee today released the draft fiscal year 2021 Energy and Water Development and Related Agencies funding bill, which will be considered in subcommittee tomorrow. The legislation funds the U.S. Army Corps of Engineers, Department of the Interior programs, the Department of Energy, and other related agencies.
Los Alamos National Laboratory is investigating the possible exposure of Laboratory employees to plutonium-238 after a breach in a glovebox glove at the Plutonium Facility on June 8.
BY: MAIRE O'NEILL | losalamosreporter.com
A Lab spokesperson told the Los Alamos Reporter Monday that employees responded promptly and appropriately, and cleared the room in a safe manner.
"Fifteen Laboratory workers are being evaluated for potential exposure. The area inside the Plutonium Facility where this occurred has been secured, pending a review of the events and there is no risk to public health and safety," the spokesperson said.
A report by Defense Nuclear Facility Safety Board inspectors Jonathan Plaue and David Gutowski dated June 12 noted that on June 8 continuous air monitors sounded when an operator pulled out of the glovebox gloves after weighing and packaging plutonium-238 oxide powder.
"The worker received significant contamination on his protective clothing, hair, and skin, as well as positive nasal swabs indicating a potential intake. Radiation protection personnel successfully decontaminated the individual, and he was provided chelation therapy," the report states. "The room experienced significant airborne radioactivity and was contaminated. Fourteen additional workers were placed on bioassay. On Thursday (June 11), Triad management conducted a fact-finding to discuss the event, response, and near-term actions. Given the significance of the event, they chartered a team to perform a comprehensive investigation."
The bill would bar funding for the Pentagon-led Nuclear Weapons Council, and would prevent it from assisting with the budget of the National Nuclear Security Administration, a semiautonomous agency under the Energy Department.

BY: JOE GOULD | defensenews.com
WASHINGTON ― House appropriators on Tuesday approved a spending bill that would block plans from defense hawks to give the Pentagon a stronger hand in crafting nuclear weapons budgets.
The House Appropriations Committee passed their Energy-Water bill, which contained the provision, by a voice vote. The $49.6 billion spending bill contained $13.7 billion for nuclear weapons accounts ― a $1.2 billion increase over fiscal 2020 that's still $1.9 billion less than the president's request.
Lead Republicans voiced opposition to the bill, arguing that Democrats had not consulted with Republicans on pandemic emergency funds in the bill and that Democrats included policy riders the White House will seek to cut. The top Republican on the House Energy and Water Development, and Related Agencies Subcommittee, Rep. Mike Simpson of Idaho, said the bill "still shortchanges funding for the nuclear weapons program."
"While I acknowledge the increase above last year, we must also acknowledge that the threats we face today are not the same threats we faced in the years immediately following the end of the Cold War," he said. "We must adequately fund the activities necessary to maintain a safe, reliable and effective stockpile."
The bill would bar funding for the Pentagon-led Nuclear Weapons Council, and would prevent it from assisting with the budget of the National Nuclear Security Administration, a semiautonomous agency under the Energy Department.
The Senate Armed Services Committee's version of the annual defense policy bill would allow the council to edit the budget request after the Energy Department crafts it and before the request is submitted to the White House budget office. The move was seen as giving the Pentagon extra sway to boost warhead programs and nuclear weapons laboratories.
The Energy-Water spending bill contains language ordering no funds "may be used in furtherance of working through the Nuclear Weapons Council to guide, advise, assist, develop, or execute a budget for the National Nuclear Security Administration."
Separately, the proposed bill would ban the Trump administration's reported plan to resume nuclear weapons testing. The bill would prohibit funding "to conduct, or prepare to conduct, any explosive nuclear weapons test that produces any yield."
"Critically, the bill would prevent the Trump administration from using any funds to carry out its dangerous and short-sighted plan to resume nuclear testing," House Appropriations Committee Chairwoman Nita Lowey, D-N.Y., said in a statement.
The Trump administration was reportedly discussing whether a "rapid test" could aid it in negotiations with Russia and China, as the White House seeks a trilateral nuclear weapons pact.
The defense appropriations bill introduced Tuesday would also bar funding for explosive nuclear weapons tests.
Kathy Helms
SANTA FE – Seven non-governmental organizations are asking the New Mexico Environment Department and the Department of Energy for the resumption of semi-annual presentations covering the production of plutonium pits at Los Alamos National Laboratory.
The public participation provisions are contained in a 2005 settlement agreement. The settlement was reached after the same seven organizations objected to the issuance of an air emissions permit for the proposed Chemistry and Metallurgy Research Replacement Project.
At the same time, a New Mexico Environment Department draft air emissions permit is being prepared for public review and comment on releases from the lab and manufacturing facilities. The organizations said they are working to ensure those provisions public meetings covering construction at the weapons-component production facilities and a dedicated website are included in the air permit.
Today, in the context of the Black Lives Matter protests, TomDispatch regular Andrew Bacevich considers the all-American version of "extreme materialism" that Martin Luther King called out more than half a century ago. And when it comes to the overwhelming urge to get one's hands on the goods, among the looters of this moment two groups are almost never mentioned: the Pentagon and the police.

BY: ANDREW BASEVICH | tomdispatch.com
Yet, in 1997, the Department of Defense set up the 1033 program as part of the National Defense Authorization Act to provide thousands of domestic police forces with "surplus" equipment of almost every imaginable militarized kind. Since then, thanks to your tax dollars, it has given away $7.4 billion of such equipment, some of it directly off the battlefields of this country's forlorn "forever wars." For items like grenade launchers, mine-resistant armored vehicles, military rifles, bayonets, body armor, night-vision goggles, and helicopters, all that police departments have to fork over is the price of delivery. The Pentagon has, in fact, been so eager to become the Macy's of militarized hardware that, in 2017, it was even willing to "give $1.2 million worth of rifles, pipe bombs, and night vision goggles to a fake police department," no questions asked. That "department" proved to be part of a sting operation run by the Government Accountability Office (GAO). "It was like getting stuff off of eBay," a GAO official would say. Only, of course, for free.
The NGOs request that the semi-annual public meetings resume by early fall 2020, and the CMRR Project website be updated and maintained until the RLUOB reconfiguration and PF-4 upgrades are completed. All documents and presentations from the previous 13 public meetings must be reposted. The NGOs are also asking that the unilateral decision by the DOE/National Nuclear Security Administration (NNSA) to increase the amount of plutonium equivalent allowed in the RLUOB from 8.4 grams to 400 grams be reviewed by NMED.
"This is yet another example of the racial disparity that exists in the wake of communities like Los Alamos, established under the protective umbrella of government sanctioned white privilege. When you take something by force and don't pay for it, that's called stealing. So why is land stolen by the US government from the original Hispanic and Native American owners not being given back to them?…As the national reckoning over racial injustice unfolds, let us not forget how Los Alamos Lab came to be and the insult to injury that giving away land stolen from others represents."
— Chuck Montaño, Nuclear Watch NM Steering Committee member. Mr. Montaño, born and raised in Santa Fe, NM, worked at the Los Alamos National Laboratory for 32 years where he investigated allegations of fraud, waste and abuse.
https://ivan-stepanov.itch.io/nuclear-war-simulator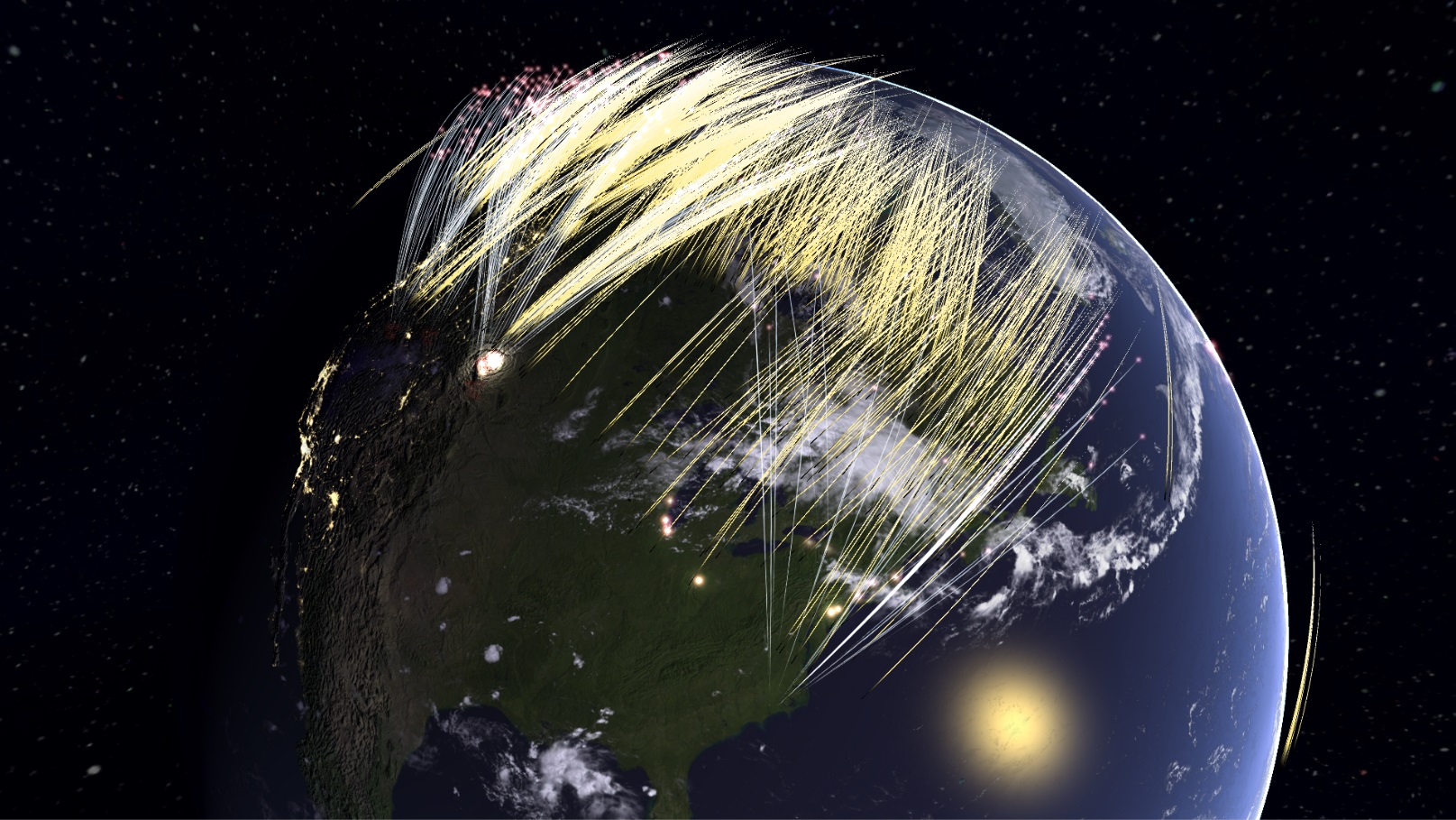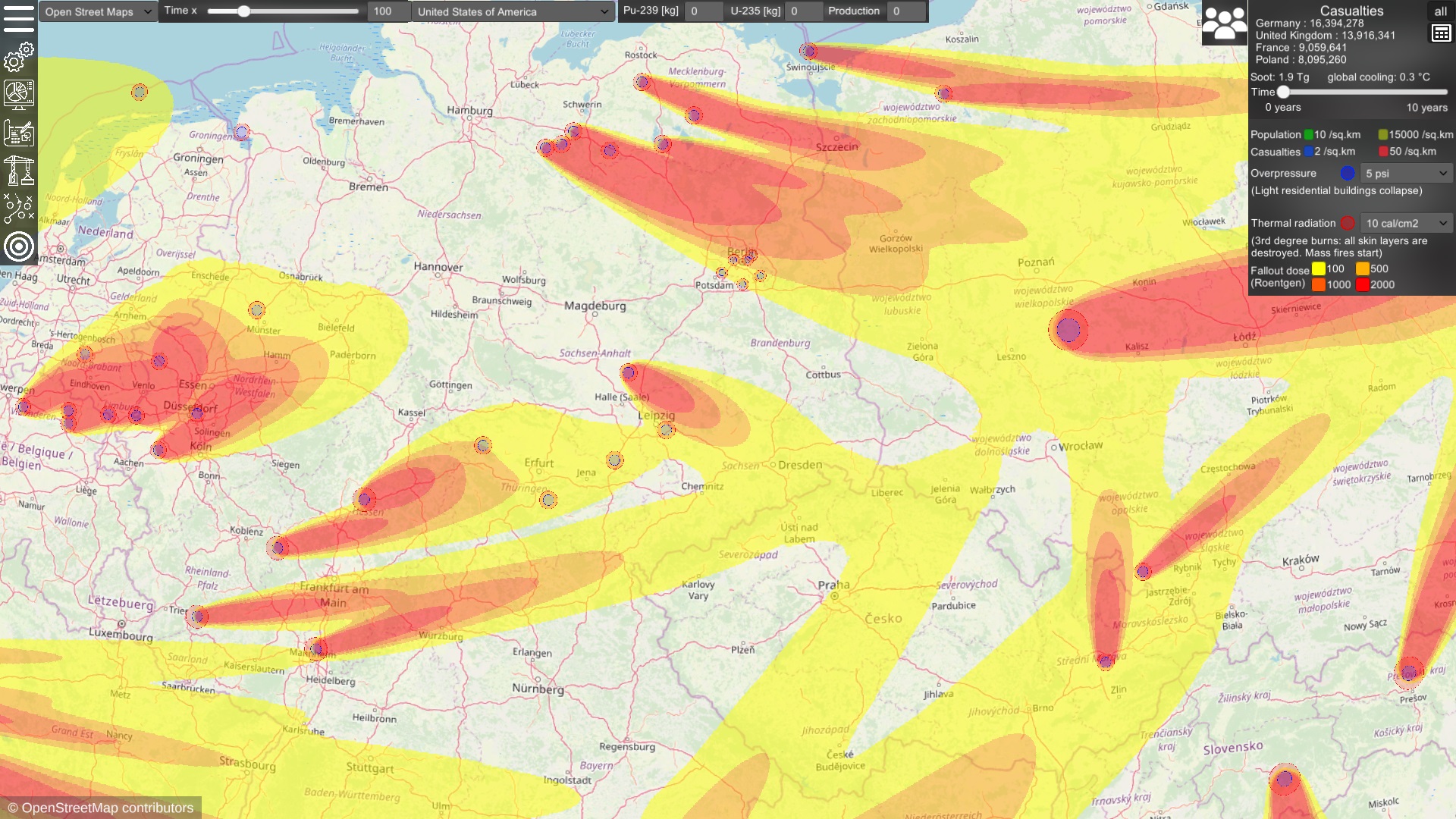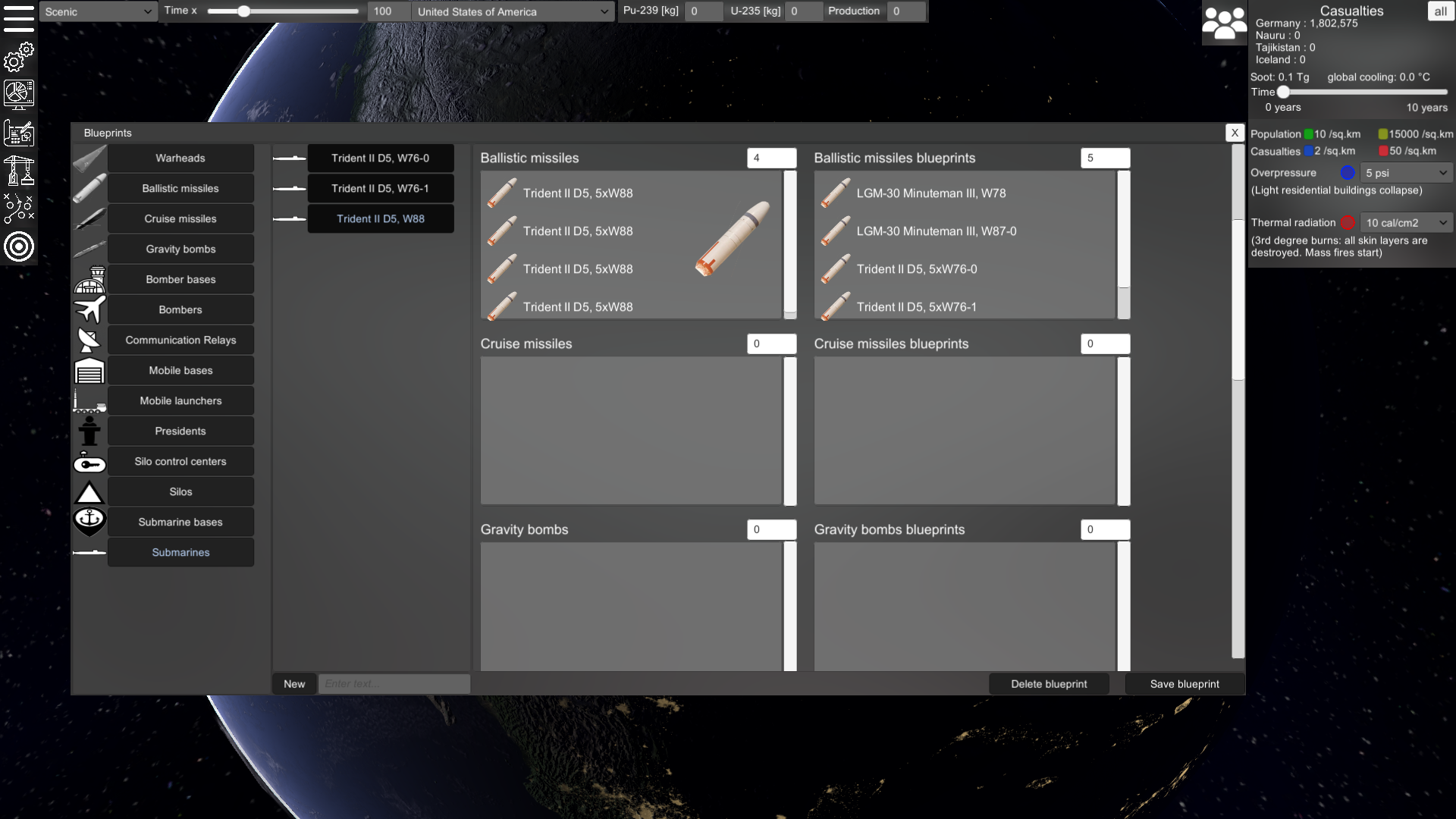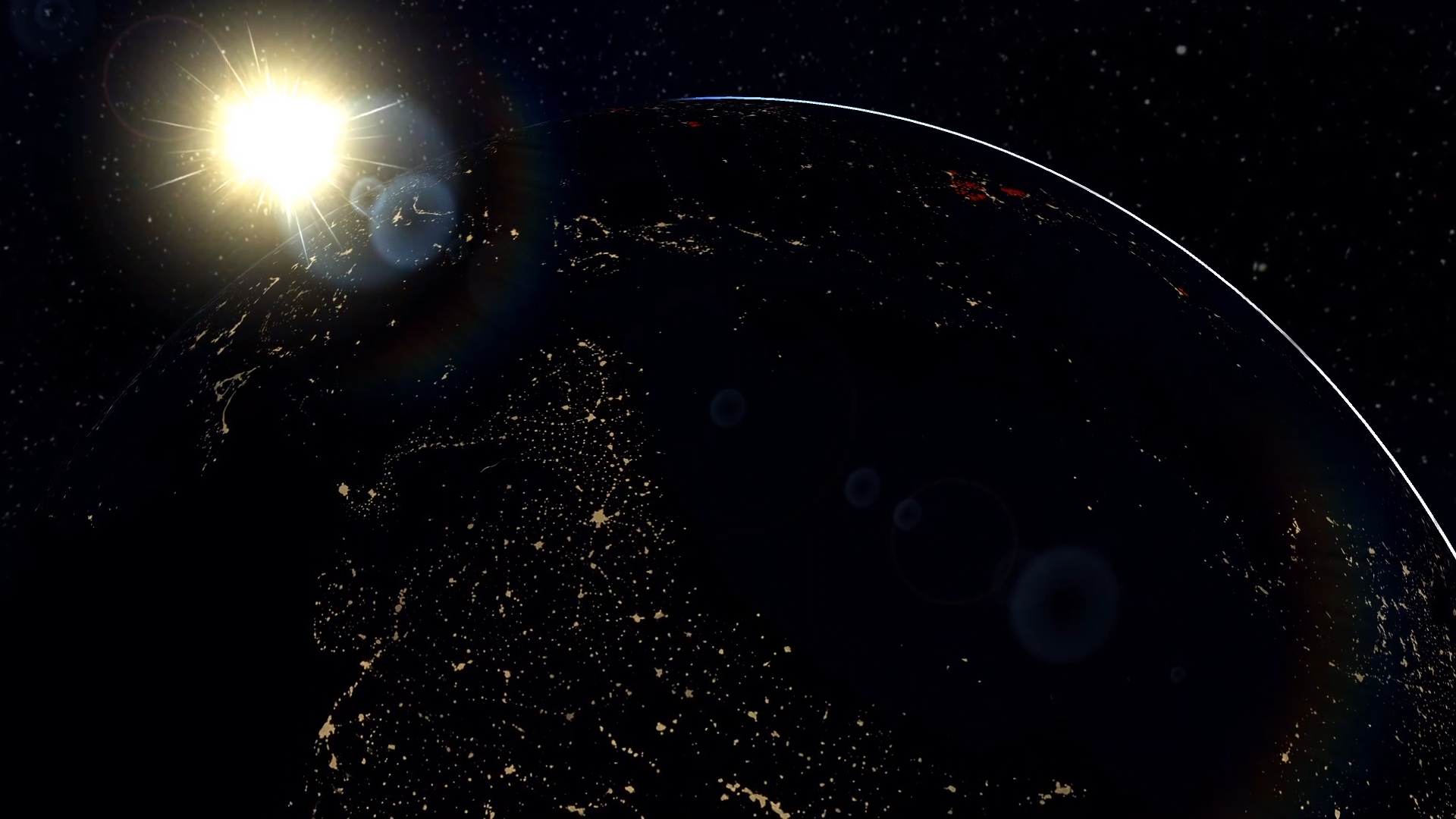 "There are currently over 13000 nuclear weapons on this planet of which over 9000 are in military stockpiles. This software should help you answer the question: what will happen if Russia and United States or India and Pakistan use their arsenals?
The goal of this project is to build a realistic simulation and visualization of large-scale nuclear conflicts with a focus on humanitarian consequences
There are a lot of interlocking systems and processes in a nuclear conflict: the command and control system, locations and movement of forces, weapons delivery systems and humanitarian consequences. By simulating the most relevant of these systems you should be able to tell a credible story about how nuclear conflicts play out and what are the consequences."
— Ivan Stepanov
To describe a nuclear war honestly is to argue for the abolition of nuclear weapons.
BY: KELSEY D. ATHERTON | forbes.com
At least, that's part of the goal of the Nuclear War Simulator, developed by Ivan Stepanov and released for download June 28. Built on the Unity3D engine, the simulator incorporates sheaves and sheaves of public data about yields, flight trajectories, and calculated armageddon.
Stepanov's project specifically draws inspiration from the NUKEMAP made by Alex Wellerstein, a historian of science at Stevens Institute of Technology. Wellerstein's tool lets people pick an existing warhead, toggle some settings, and then place the blast over a target area, rendering in concentric colored circles the salient details about what kind of effect would hit what people, where.
"[Nuclear War Simulator] was made to help you answer the question: what will a war between Russia and United States or India and Pakistan look like and what are the consequences for the world, your country and your family?" writes Stepanov.
To capture this fuller feeling of human impact, the simulation includes a population density grid, to render an impact not just in terms of blast radii, but in the deaths and injuries that can easily number in the millions.
"As the first wave of the pandemic continues and case numbers spike in a range of states, oversight structures designed to prevent waste, fraud, and abuse when it comes to defense spending are quite literally crumbling before our eyes. Combine weakened oversight, skewed priorities, and a Pentagon budget still rising and you're potentially creating the perfect storm for squandering the resources needed to respond to our current crisis.
The erosion of oversight of the Pentagon budget has been a slow-building disaster, administration by administration, particularly with the continual weakening of the authority of inspectors general. As independent federal watchdogs, IGs are supposed to oversee the executive branch and report their findings both to it and to Congress."
BY: MADDY SMITHBERGER / TomDispatch | readersupportednews.com
Representative Barbara Lee. (photo: Jose Luis Magana/AP)
n response to the Covid-19 pandemic, Washington has initiated its largest spending binge in history. In the process, you might assume that the unparalleled spread of the disease would have led to a little rethinking when it came to all the trillions of dollars Congress has given the Pentagon in these years that have in no way made us safer from, or prepared us better to respond to, this predictable threat to American national security. As it happens, though, even if the rest of us remain in danger from the coronavirus, Congress has done a remarkably good job of vaccinating the Department of Defense and the weapons makers that rely on it financially.
Continue reading
"Many commenters stated that the storage could be permanent because there is no disposal site.  They reminded the NRC that this is why the law requires that a permanent repository be selected before the designation of an interim facility like Holtec, and this has not been done."
On Tuesday, June 23rd, the Nuclear Regulatory Commission (NRC) held a webinar and invited telephone comments on the Draft Environmental Impact Statement (DEIS) for a nuclear waste storage facility that Holtec proposes to build halfway between Carlsbad and Hobbs.  Holtec applied for a license to store all of the nation's most radioactive spent fuel from commercial nuclear power plants.  Over twenty years, Holtec proposes to ship 10,000 canisters to the site by railroads, passing through more than forty states.  https://www.nrc.gov/waste/spent-fuel-storage/cis/holtec-international.html, scroll down to Environmental Impact Statement.
In 2012, officials in Eddy and Lea counties announced that a private company would submit a license application in March 2013.  In December 2015, Holtec told the NRC that it would submit the license application in June 2016, so that the facility could begin operating in 2020.  The application was submitted in March 2017, and stated that NRC's license would be issued in 2019 and that construction would begin by March 2020.  https://wethefourth.org/
"DOE and NNSA appear to be deliberately slow-walking the issuance of a formal Record of Decision on expanded plutonium pit production in an apparent effort to prevent the federal courts from reviewing the agencies' failure to comply with the National Environmental Policy Act."
Must Reads
It seems we can't find what you're looking for. Perhaps searching can help.
Quotes
"As long as we have ICBMs, there will be the possibility of the President launching them in response to a false alarm. Since the ICBMs are known in fixed locations, they can be attacked and we presume that any nuclear attack on the United States would include attacks against those ICBMs. And therefore, we have a policy called launch-on-warning which means if we have a warning of an attack, then the President would be notified and he has the option of launching those ICBMs before the attack actually reaches its targets.
Now the danger with that, of course, is that if the warning of attack is wrong, if it's a false alarm, and the President actually launches the ICBMs, he will have no way of calling them back or destroying them in-flight if, in fact, the alarm is a false alarm.

So the problem with the ICBMs fundamentally is that if we get a false alarm and the President launches the ICBMs, we will have started a nuclear war capable of ending civilization based on a mistake, based on an accident, based on a false reading. That is not very likely to happen- it's a low probability- but a low probability with a very, very high consequence. So that's my concern with the ICBM program and it's a fundamental concern; as long as we have ICBMs, there will be the possibility of the President launching them in response to a false alarm."
Senator Dianne Feinstein (D-CA)

There's one role- and only one role- for nuclear weapons, and that's deterrence. We cannot, must not, will not ever countenance their actual use. There's no such thing as limited nuclear war, and for the Pentagon's advisory board to even suggest such a thing is deeply troubling.

– Senator Diana Feinstein
Nuclear weapons production and testing have involved extensive health and environmental damage. A remarkable feature of this has been the readiness of governments to harm the very people they claimed to be protecting in building these weapons. Secrecy, fabrication of data, cover-ups in the face of attempted public inquiry… have all occurred in nuclear weapons production and testing programs
-Arjun Makhijani, President, Institute for Energy and Environmental Research.
"If you really want a future world free of nuclear weapons, you can hardly make a better investment than to give to Nuclear Watch New Mexico. They need and deserve your support so that they can carry on their groundbreaking work. I urge you to be generous with them!" – Danielle Brian, Executive Director, Project on Government Oversight.
"Many citizens, scientists and laymen alike, view nuclear-weapons abolition as an essential milestone in the development of human civilization, a moral, ideological and practical campaign that could catalyze the transformation of international relations and improve the outlook for civilization at a critical time."