Through comprehensive research, public education and effective citizen action, Nuclear Watch New Mexico seeks to promote safety and environmental protection at regional nuclear facilities; mission diversification away from nuclear weapons programs; greater accountability and cleanup in the nation-wide nuclear weapons complex; and consistent U.S. leadership toward a world free of nuclear weapons.
New & Updated
By: Sophia Stroud | October 27, 2022
The 60th anniversary of the Cuban Missile Crisis this year coincides with a world again in a moment of impeding nuclear conflict with the perilous escalation of the situation in Ukraine. The Cuban Missile Crisis has been viewed as the defining confrontation of the modern age, the world's closest brush with nuclear annihilation, until now. But "the war in Ukraine presents perils of at least equal magnitude." The world is again on the brink of nuclear war. Russian Foreign Minister Sergey Lavrov has said bluntly "there are 'similarities' [of the Ukraine War] to the Cuban crisis," mainly because Russia was now threatened by Western weapons in Ukraine. But how can we get a deeper understanding besides this surface comparison? Now seems like a good time to analyze, not what the lessons of the Cuban missile crisis are for us now, but what, if anything, have we learned from these lessons that we have supposedly have already identified by now, far past half a century later? Have these lessons really taught us anything or are "the Lessons of the Cuban Missile Crisis [Actually] Pretty Useless Right Now"?
Continue reading
CRITICAL EVENTS
It seems we can't find what you're looking for. Perhaps searching can help.
ACTION ALERTS
It seems we can't find what you're looking for. Perhaps searching can help.
It seems we can't find what you're looking for. Perhaps searching can help.
Interfaith Panel Discussion on Nuclear Disarmament - August 9

It seems we can't find what you're looking for. Perhaps searching can help.
Posts Related to: NUCLEAR SAFETY

ICAN (International Campaign to Abolish Nuclear Weapons) believes that the success of people-powered change and the leadership of the majority of nations supporting the TPNW is a positive development these last years. ICAN's success and the TPNW is a turning point for the world, and we will be working to turn it backwards from now. p>
Topline
– The success of the Treaty on the Prohibition of Nuclear shows that the vast majority of nations are taking action to solve the problem of nuclear weapons.
– A global movement against nuclear weapons is starting to turn the tide against nuclear weapons.
– Nuclear weapons are inhumane weapons of mass destruction that targets civilian populations and their use will violate international laws. The threat of Doomsday will exist until we eliminate these weapons. It is the only sane thing to do.
Supporting message
– We have many reasons to be hopeful, 70 countries have signed the Treaty to ban all nuclear weapons and the Treaty on the Prohibition of Nuclear Weapons is on its way to enter into force within a year
– Nine states are continuing to threaten the world with their weapons of mass destruction. We can't simply wait for them to reverse course, all governments, cities, parliamentarians and people must contribute to nuclear disarmament efforts by supporting the TPNW
– We need to continue bringing democracy to disarmament in the face of unilateral threats to the security of humanity
– Trump has proven that when it comes to nuclear weapons agreements he is a wrecking ball not a builder. By undermining the INF treaty, the United States and Russia must stop celebrate their 'Doomsday' capabilities and return to the negotiating table to stop the new nuclear arms race.
Europe specific
– A new nuclear arms race between the US and Russia threatens the cities of Europe. This is the moment for Europe to show leadership by ending their obstruction to the Treaty on the Prohibition of Nuclear Weapons and make it clear they will not participate in a new arms race.
"Away from the media spotlight, massive progress is being made by a broad coalition of people dedicated to prohibiting and eliminating nuclear weapons. Stopping the slide towards midnight in the past year has been a Herculean task but we are slowly but surely turning the corner on a new more secure future. While the US and Russia embark on a new nuclear arms race, 70 countries have signed the Treaty to ban nuclear weapons, cities and regional governments are committing to the Treaty, and banks and pension funds are divesting from nuclear weapons production. Yes, there is so much work still to be done to save us from these reckless nuclear armed states, but today is a day to recognise the progress we are making for sanity in the face of irrational threats."
Beatrice Fihn – Executive Director
International Campaign to Abolish Nuclear Weapons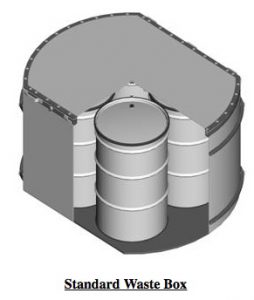 NukeWatch Joins Suit To Stop WIPP Expansion
On January 17, 2019, Southwest Research and Information Center (SRIC) and Nuclear Watch New Mexico (NWNM) filed an appeal in the New Mexico Court of Appeals to overturn the New Mexico Environment Department (NMED) approval of the Waste Isolation Pilot Plant (WIPP) Disposal Volume permit modification, which was issued on December 21, 2018.
The modification would allow expansion of WIPP's capacity by approximately 30 percent and was issued over the repeated opposition of many New Mexico organizations.
BY MARK OSWALD / JOURNAL STAFF WRITER
Friday, January 4th, 2019 at 11:02pm
SANTA FE – The nuclear security wing of U.S. Department of Energy has issued preliminary notice of a "serious" safety violation for a 2017 mishap at Los Alamos National Laboratory that the DOE previously described as a "near miss to a fatality."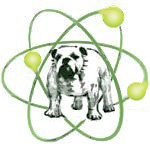 Belen passes resolution opposing nuclear waste transportation
NISG (Nuclear Issues Study Group) worked to get a resolution opposing the transportation of High Level Radioactive Waste in front of the City of Belen. The Belen City Council passed the resolution on Nov. 19th! It was 3 votes yes and 1 abstention. Belen is the 18th City or county or chapter house to pass it in New Mexico and Texas.
Read more about it here
Santa Fe County passed a similar resolution – A Resolution in the Interest of Protecting Our Lives, Land and Water From Radioactive Waste Risks.
Read more about it here