Welcome to the NEW Nukewatch.org.
We are currently in the process of updating our website so that we can bring you the important nuclear news in the best way possible. Please check back as we continue to update our website with new content and designs.
Press Releases
Santa Fe, NM
Today, Dr. James (Jim) E. Doyle and Nuclear Watch New Mexico begin a collaborative project to assess and augment the nonproliferation programs of the National Nuclear Security Administration. Our ultimate goal is to redirect the focus of three national security labs from wasteful nuclear weapons research and production programs to expanded research and development of the monitoring and verification technologies needed for global abolition.
This project is a direct follow-on to Dr. Doyle's February 2013 study Why Eliminate Nuclear Weapons? Doyle had clarified that he was stating his own personal views, and not those of his employer, the Los Alamos National Laboratory (LANL), where he was a senior nonproliferation expert. Nevertheless, out of caution, Doyle had successfully submitted his study to the Lab's classification review process. But as his study became more widely known, LANL retroactively classified it without credible justification, despite the fact that it has been continuously available on the internet. Moreover, a common sense reading makes clear that nothing in Doyle's study deserves restriction.
Santa Fe, NM
Today, the Center for Public Integrity broke a story on how Los Alamos National Laboratory (LANL) fired its nonproliferation specialist James Doyle. That firing followed an inquiry by the Center to senior Lab management about a study Doyle completed in his personal capacity arguing for the abolition of nuclear weapons. LANL retroactively classified his report, which Nuclear Watch believes is a clear abuse of proper classification procedures.
Doyle's study Why Eliminate Nuclear Weapons? has long been available at our website www.nukewatch.org and an independent online publisher. Any quick reading shows it has no information whatsoever about nuclear weapons designs and materials that would merit classification. The study is instead a 28-page narrative argument by a nationally recognized nonproliferation expert for eliminating the stockpile, while citing the aspirations of both Presidents Reagan and Obama to abolish nuclear weapons. But Los Alamos Lab didn't like Doyle's message and sought to kill it through classification. Not coincidentally, LANL's 2.2 billion dollar annual budget is just under two-thirds nuclear weapons research, testing, and production.
Santa Fe, NM
Today the New Mexico Environment Department (NMED) denied extension requests by Los Alamos National Laboratory (LANL) to delay cleanup milestones under a legally enforceable 2005 Consent Order. These denials by NMED counter a trend since January 2012 when NMED and LANL entered into a nonbinding "Framework Agreement" to ship 3706 cubic meters of above-ground transuranic waste from the Lab to the Waste Isolation Pilot Plant (WIPP) for permanent disposal. LANL radioactive wastes are now the main suspect in the February 14 contamination and subsequent shutdown of the multi-billion dollar WIPP.
NMED denied 14 extensions, now available in LANL's Electronic Public Reading Room. These denials include construction of monitoring wells and investigation reports for cleanup of contaminated areas. All of them included language that LANL requested an extension based on the Lab's need to divert resources to remove transuranic waste in accordance with the Framework Agreement. The denials repeatedly state, "Based on the Permittees' [LANL's] statement that they will not be able to meet the deadlines that they committed to in the Framework Agreement [to ship TRU wastes to WIPP], the request is hereby denied."
Nuclear News
In the midst of the Cuban Missile Crisis, this was the day Vasily Arkhipov did not use the nuclear torpedo against the US ship dropping depth charges on it. It was also the day a US U2 was shot down over Cuba, killing the pilot. It was also the day this happened.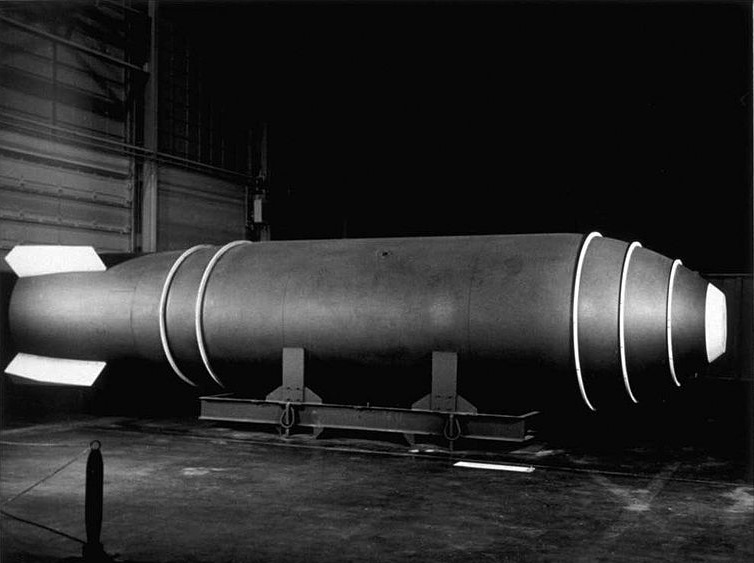 On May 27, 1957, 5 miles south of the Albuquerque airport, a Mark 17 H-bomb (pictured at left) was accidentally dropped from a B-36 Peacemaker on it's way to Kirtland AFB. The plutonium pit was not on board, but the fissile 'spark plug' detonated. Bits of the bomb, the biggest ever deployed by the US at 15-20 megatons, could still be found in the area (see picture below). But the authors of this 2010 report urged the collecting public to hurry, as the area would soon be covered over by a development called "Mesa del Sol". And so it now is.(source: Carl Willis, "Albuquerque, Ground Zero")
Action Alerts
It seems we can't find what you're looking for. Perhaps searching can help.
Must Reads
It seems we can't find what you're looking for. Perhaps searching can help.
Quotes
It seems we can't find what you're looking for. Perhaps searching can help.