Welcome to the NEW Nukewatch.org.
We are currently in the process of updating our website so that we can bring you the important nuclear news in the best way possible. Please check back as we continue to update our website with new content and designs.
Press Releases
Excerpts
There is no explanation why the Department of Defense requires at least 80 pits per year and no justification to the American taxpayer why the enormous expense of expanded production is necessary.
NNSA did not mention that up to 15,000 "excess" pits are already stored at the Pantex Plant near Amarillo, TX, with up to another 5,000 in "strategic reserve." The agency did not explain why new production is needed given that an immense inventory of already existing plutonium pits. (In 2006 independent experts found that pits last a least a century. Plutonium pits in the existing stockpile now average around 40 years old.)
NNSA did not explain how to dispose of all of that plutonium, given that the MOX program is an abysmal failure. Nor is it made clear where future plutonium wastes from expanded pit production will go since operations at the troubled Waste Isolation Pilot Plant are already constrained from a ruptured radioactive waste barrel, and its capacity is already overcommitted to existing radioactive wastes.
Nuclear News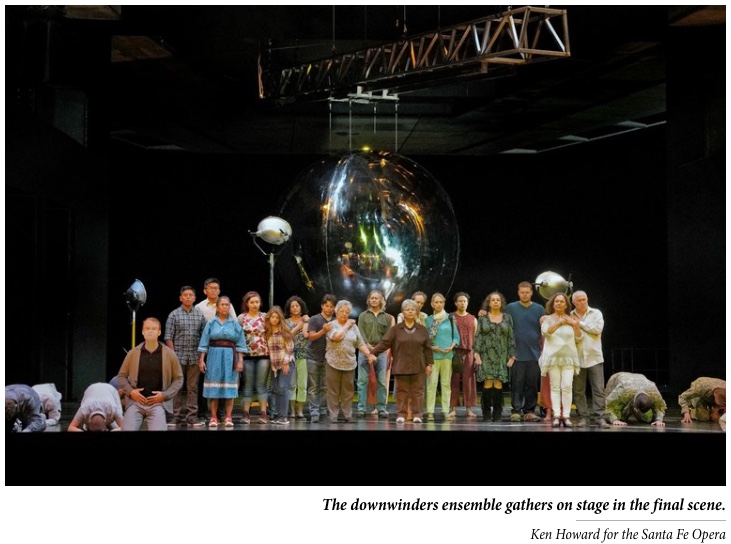 The West's atomic past, in opera halls
On stage and in Congress, Trinity test downwinders fight for recognition.
Elena Saavedra Buckley, High Country News, Aug. 30, 2018
Outside the Santa Fe Opera, a 62-year-old venue nestled in juniper-covered hills, retirees reclined by cloth-covered tables in the parking lot. As the August heat reflected off the asphalt, they tailgated with flutes of champagne. Soon, they would file in to see Doctor Atomic, an opera about physicist J. Robert Oppenheimer and the 24 hours before the first atomic bomb, which he helped create, detonated over New Mexico's Tularosa Basin in the Trinity test.
Doctor Atomic has been performed in New York and San Francisco, but never before in New Mexico, where Manhattan Project scientists from Los Alamos Laboratory created the bomb. John Adams composed the opera in 2005, and Peter Sellars's libretto uses declassified Los Alamos documents, focusing on the scientists' perspective. This was the first time that downwinders — people whose families lived in the Tularosa Basin, in the path of the bomb's radiation — appeared on stage during a performance. This summer, 73 years after Trinity, New Mexico's downwinders are finally receiving some attention — onstage and in Congress.
The Trinity test occurred at 5:30 a.m. on July 16, 1945, about 150 miles south of Santa Fe and the laboratory and only weeks before the bombings in Japan. It bathed the basin in light, creating a half-mile-wide crater. The Tularosa Basin Downwinders believe that blast's radiation gave their families cancer, either from the air or through milk and produce, and that the diseases are being passed down genetically.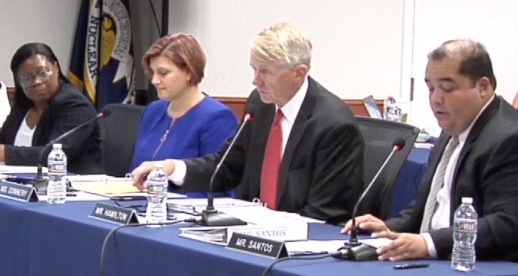 Trump Administration Muzzles Nuclear Weapons Safety Watchdog
The administration, working in open alliance with profit-making contractors, is scaling back the safety group's authority and slashing its staff.
Center For Public Integrity
08.30.18 6:00 AM ET
By Patrick Malone, Center for Public Integrity
A small government safety organization tasked with protecting the workers who construct America's nuclear arsenal and with preventing radioactive disasters in the communities where they live is under new siege in Washington.
The Trump administration, acting in an open partnership with the profit-making contractors that control the industrial sites where U.S. nuclear bombs are made and stored, has enacted new rules that limit the authority and reach of the Defense Nuclear Facilities Safety Board, created by Congress in 1988 amid broad public concerns over civil and military nuclear safety lapses.
The administration's new rules eliminate the board's authority to oversee workplace protections for roughly 39,000 nuclear workers and also block its unfettered access to nearly three-quarters of the nuclear weapons-related sites that it can now inspect.
In a separate move, the board's new acting Republican chairman has proposed to put more inspectors in the field but to cut its overall staff by nearly a third, including letting some of its supporting technical experts in Washington go. The board already has one of the smallest oversight staffs of any federal agency.
The twin assaults on the operations and authority of the safety board come just as the Energy Department, acting at President Trump's direction, is embarking on the most aggressive era of nuclear weapons production since the Cold War. Trump has called for one new nuclear bomb to be produced immediately and for the production of another new bomb to be studied.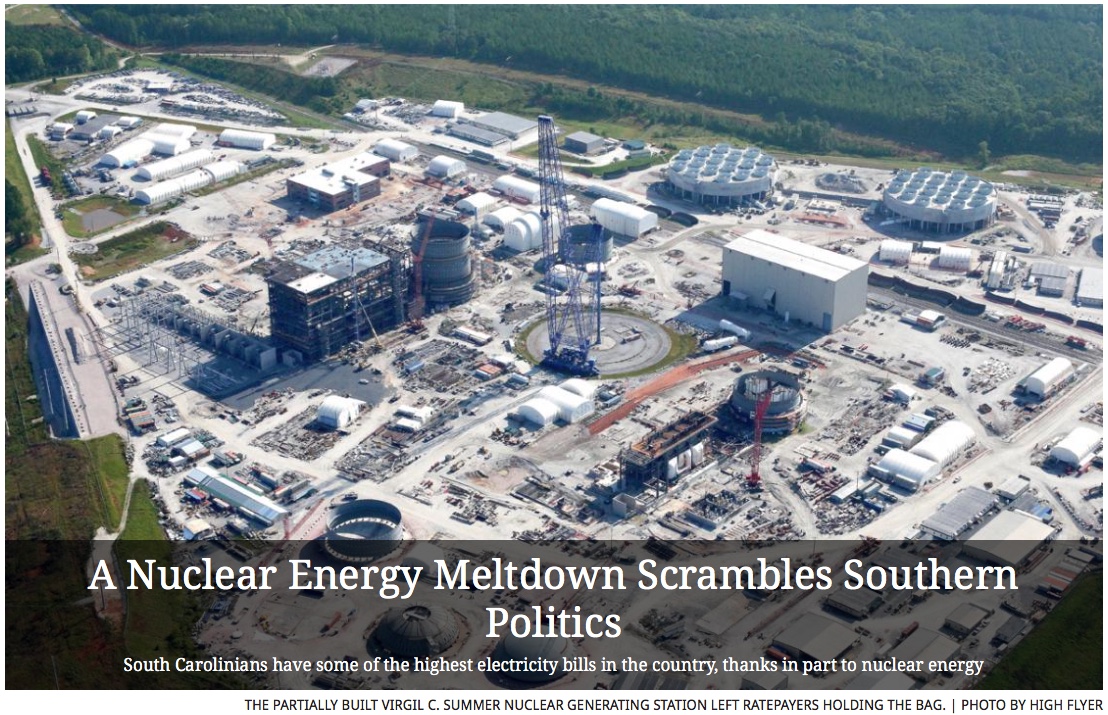 A Nuclear Energy Meltdown Scrambles Southern Politics
South Carolinians have some of the highest electricity bills in the country, thanks in part to nuclear energy
BY ANDREA COOPER | AUG 30 2018
REVEREND LEO WOODBERRY CLUTCHED the pulpit, his voice rumbling toward the people gathered in the basement theater at Little Rock AME Zion church. Around 75 men and women wearing everything from stylish dresses to blue jeans and T-shirts sat in rapt attention.
"Talk to your friends," Woodberry implored, wearing a "Justice First" T-shirt and a baseball hat. "Your neighbors, your commissioners, your mayors. Tell them we are ready right now to move away from fossil fuels. We're ready to make our cities 100 percent renewable!"
People clapped, whistled, and cheered "Yes!" and "Amen!"
Woodberry was on his Justice First Tour in Charlotte, North Carolina, 100 miles from his home in Florence, South Carolina. The environmental activist had come here to proclaim that the moment had arrived for the climate change, women's rights, immigrants' rights, criminal justice reform, and marriage equality movements to unite for a common cause: opposing an extractive economy "based on death and destruction and sickness."
That same economy is responsible for an unprecedented energy and financial disaster in Woodberry's home state: A $9 billion nuclear project—once heralded as part of a U.S. nuclear revival—has been abandoned after years of delays and mismanagement. One of the South Carolina utilities responsible for the colossal failure has billed its customers $37 million each month to recoup costs.
Action Alerts
It seems we can't find what you're looking for. Perhaps searching can help.
Must Reads
By award-winning documentary filmmaker Deborah Cammissa "The City of St. Louis has a little known nuclear past as a uranium-processing center for the Atomic bomb. Government and corporate negligence led to the dumping of Manhattan Project uranium, thorium, and radium, thus contaminating North St. Louis suburbs, specifically in two...
Continue reading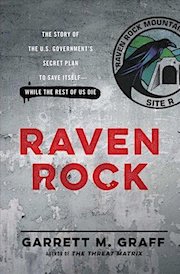 "Raven Rock is this massive, hollowed-out mountain. It's a free-standing city… with individual buildings, three-story buildings, built inside of this mountain. It has everything that a small city would- there's a fire department there, there's a police department, medical facilities, dining halls. The dining facility serves four meals a...
Continue reading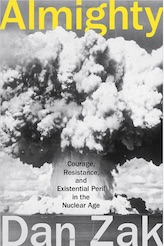 Courage, Resistance, and Existential Peril in the Nuclear Age  By Dan Zak, reviewed by Kai Bird "Zak's narrative is a perfectly measured blend of biography, suspense and history. He skillfully uses the small, finite story of the Y-12 protest ...
Continue reading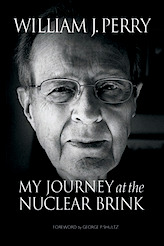 William J. Perry Published by Stanford Security Studies, Nov. 2015 Perry argues that nuclear weapons now "endanger our society rather than securing it." He is one of the founders, along with Sam Nunn, George Schultz, and Henry Kissinger, of the Nuclear Security Project. In his own...
Continue reading
Quotes
"As long as nuclear weapons exist, there is a risk that they could be used- by accident, via a technical failure, or though the evil will of a man, madmen or terrorists. A nuclear-free world is not a utopia, but an imperative. Yet it can be achieved only through...
Continue reading
"I know not with what weapons World War III will be fought, but World War IV will be fought with sticks and stones." -Albert Einstein...
"The release of atomic power has changed everything except our way of thinking … the solution to this problem lies in the heart of mankind. If only I had known, I should have become a watchmaker." -Albert Einstein...
There are two problems for our species' survival – nuclear war and environmental catastrophe – and we're hurtling towards them. Knowingly. – Noam Chomsky ...

"Ours is a world of nuclear giants and ethical infants. We know more about war than we know about peace, more about killing than we know about living. We have grasped the mystery of the atom and rejected the Sermon on the Mount." -Gen. Omar Bradley...