Welcome to the NEW Nukewatch.org.
We are currently in the process of updating our website so that we can bring you the important nuclear news in the best way possible. Please check back as we continue to update our website with new content and designs.
Press Releases
The National Nuclear Security Administration (NNSA) announced on Friday, March 23, that it was authorizing the start of construction of the Uranium Processing Facility (UPF) and two sub-projects at the Y-12 National Security Complex in Oak Ridge, Tennessee. The UPF is a facility dedicated solely to the manufacture of thermonuclear cores for US nuclear bombs and warheads.
Citizen watchdog groups are responding by filing an expedited Freedom of Information Act request demanding a full fiscal accounting of the UPF bomb plant- something the NNSA has refused to provide for the last five years, including to Congress, despite repeated assurances that the project is "on budget."
"This project is already a classic boondoggle, and they are just getting started," said Ralph Hutchison, coordinator of the Oak Ridge Environmental Peace Alliance (OREPA) in Knoxville, Tennessee. "Worse, it undermines US efforts to discourage nuclear proliferation around the world. How can we oppose the nuclear ambitions of other countries when we are building a bomb plant here to manufacture 80 thermonuclear cores for warheads every year?"
Nuclear News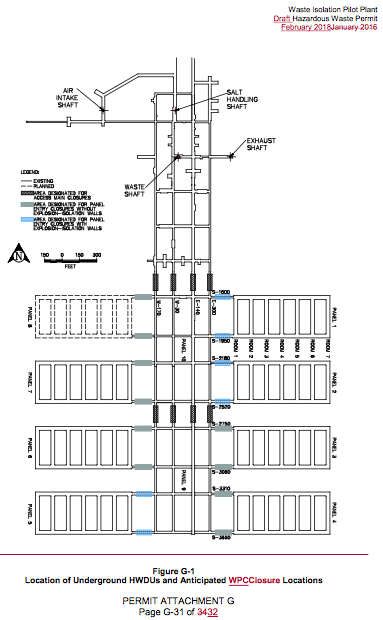 In an example of Now-You-See-It-Now-You-Don't, the NM Environment Department (NMED) is proposing to change their method of measuring waste emplaced into the underground at WIPP. This would would allow 30% more waste into WIPP than is currently allowed. This sleight of hand would be accomplished by not counting the outer-most container of waste packages in the future. This proposal is one piece of a larger plan to bring more waste to WIPP. New Mexicans have already taken enough of the nation"s radioactive waste. More waste increases the the chance of serious accidents leading to dangerous contamination.
Comments are currently due September 20, 2018 at 5pm, but this deadline ridiculously short. Please join us when we ask for an extension.
We will soon post some sample comments and will give updates as soon as NMED posts the Permit Modification online.
See the Notice here – WIPP Class 3 VOR Notice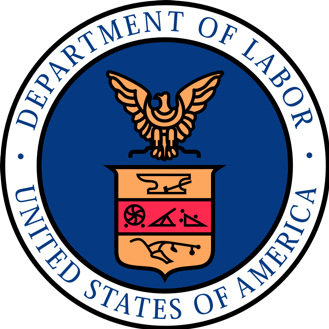 WASHINGTON, DC 
The U.S. Department of Labor has announced 12 appointees to the Advisory Board on Toxic Substances and Worker Health for the Energy Employees Occupational Illness Compensation Program Act (EEOICPA).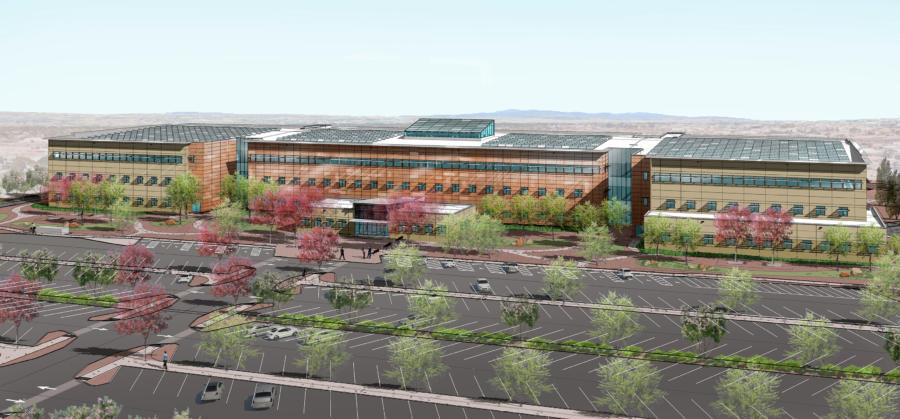 Construction on a new complex has been authorized by the U.S. Department of Energy's National Nuclear Security Administration to replace 25 aged and dilapidated buildings currently located near Kirtland Air Force Base and Sandia National Laboratories.
Action Alerts
It seems we can't find what you're looking for. Perhaps searching can help.
Must Reads
By award-winning documentary filmmaker Deborah Cammissa "The City of St. Louis has a little known nuclear past as a uranium-processing center for the Atomic bomb. Government and corporate negligence led to the dumping of Manhattan Project uranium, thorium, and radium, thus contaminating North St. Louis suburbs, specifically in two...
Continue reading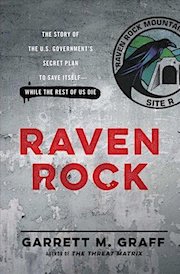 "Raven Rock is this massive, hollowed-out mountain. It's a free-standing city… with individual buildings, three-story buildings, built inside of this mountain. It has everything that a small city would- there's a fire department there, there's a police department, medical facilities, dining halls. The dining facility serves four meals a...
Continue reading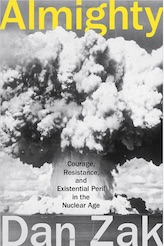 Courage, Resistance, and Existential Peril in the Nuclear Age  By Dan Zak, reviewed by Kai Bird "Zak's narrative is a perfectly measured blend of biography, suspense and history. He skillfully uses the small, finite story of the Y-12 protest ...
Continue reading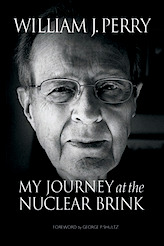 William J. Perry Published by Stanford Security Studies, Nov. 2015 Perry argues that nuclear weapons now "endanger our society rather than securing it." He is one of the founders, along with Sam Nunn, George Schultz, and Henry Kissinger, of the Nuclear Security Project. In his own...
Continue reading
Quotes
"As long as nuclear weapons exist, there is a risk that they could be used- by accident, via a technical failure, or though the evil will of a man, madmen or terrorists. A nuclear-free world is not a utopia, but an imperative. Yet it can be achieved only through...
Continue reading
"I know not with what weapons World War III will be fought, but World War IV will be fought with sticks and stones." -Albert Einstein...
"The release of atomic power has changed everything except our way of thinking … the solution to this problem lies in the heart of mankind. If only I had known, I should have become a watchmaker." -Albert Einstein...
There are two problems for our species' survival – nuclear war and environmental catastrophe – and we're hurtling towards them. Knowingly. – Noam Chomsky ...

"Ours is a world of nuclear giants and ethical infants. We know more about war than we know about peace, more about killing than we know about living. We have grasped the mystery of the atom and rejected the Sermon on the Mount." -Gen. Omar Bradley...