Through comprehensive research, public education and effective citizen action, Nuclear Watch New Mexico seeks to promote safety and environmental protection at regional nuclear facilities; mission diversification away from nuclear weapons programs; greater accountability and cleanup in the nation-wide nuclear weapons complex; and consistent U.S. leadership toward a world free of nuclear weapons.
New & Updated
Xcel is based in Minneapolis, Minn., and operates in eight states around the U.S. Its two nuclear power plants are both based in Minnesota. Monticello is about 40 miles northwest of Minneapolis and has a population of about 15,000 people.
By Kaitlyn Radde, NPR | March 19, 2023 npr.org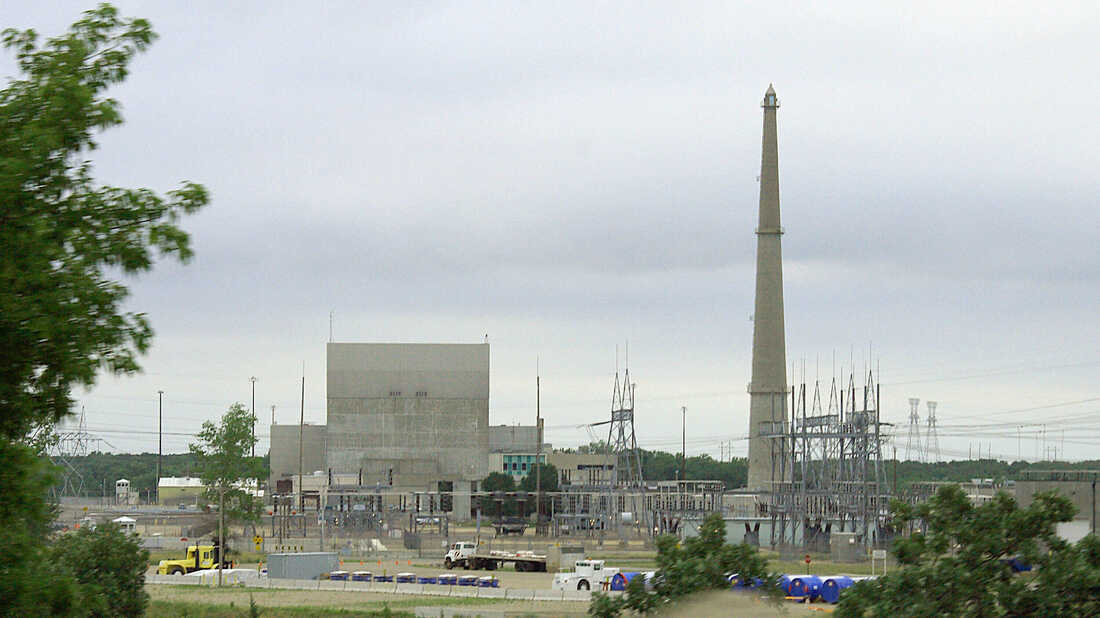 Minnesota officials are monitoring the cleanup of a 400,000 gallon leak of contaminated water from a nuclear power plant in the city of Monticello run by the energy giant Xcel Energy. Officials said there is no danger from the leak.
The leak was detected nearly four months ago and reported to state and federal regulators. The federal Nuclear Regulatory Commission posted a notice publicly at the time, but the company and state agencies did not notify the general public until last week.
"Xcel Energy took swift action to contain the leak to the plant site, which poses no health and safety risk to the local community or the environment," the company announced in a statement on Thursday. Ongoing monitoring has confirmed that the leak "is fully contained on-site and has not been detected beyond the facility or in any local drinking water," the company said.
CRITICAL EVENTS
It seems we can't find what you're looking for. Perhaps searching can help.
It seems we can't find what you're looking for. Perhaps searching can help.

NUKEWATCH IN WASHINGTON
Nuclear Watch New Mexico was in DC the last week of April, talking to congress and top officials on critical nuclear weapons and waste issues as part of the Alliance for Nuclear Accountability's 35th annual DC Days 2023.
Interfaith Panel Discussion on Nuclear Disarmament - August 9
Interfaith Panel Discussion on the 77th Anniversary of the Atomic Bombing of Nagasaki, Japan
Posts Related to: NUCLEAR SAFETY
"In the October report, the safety board said lab personnel had failed to analyze chemicals present in hundreds of containers of transuranic nuclear waste, making it possible for incompatible chemicals to cause a container to explode. Crews also never sufficiently estimated how much radiation would be released by such an event."
BY: Scott Wyland [email protected] August 2, 2021
Los Alamos National Laboratory has identified 45 barrels of radioactive waste so potentially explosive — due to being mixed with incompatible chemicals — that crews have been told not to move them and instead block off the area around the containers, according to a government watchdog's report.
Crews have worked to ferret out drums containing volatile compounds and move them to a more secure domed area of the lab after the Defense Nuclear Facilities Safety Board issued a scathing report last year saying there were possibly hundreds of barrels of unstable nuclear waste.
The safety board estimated an exploding waste canister could expose workers to 760 rem, far beyond the threshold of a lethal dose. A rem is a unit used to measure radiation exposure. In its latest weekly report, the safety board said crews at Newport News Nuclear BWXT Los Alamos, also known as N3B — the contractor in charge of cleaning up the lab's legacy waste — have pegged 60 barrels with volatile mixtures and have relocated 15 drums to the domed area.
May 26, 2021
Nuclear Watch New Mexico virtually visited Washington, DC this month to participate in the Alliance for Nuclear Accountability's "DC Days," an annual event where organizations from across the nation, whose members are directly affected by nuclear weapons production and the incidental health and environmental consequences, make their voice heard to federal policy makers.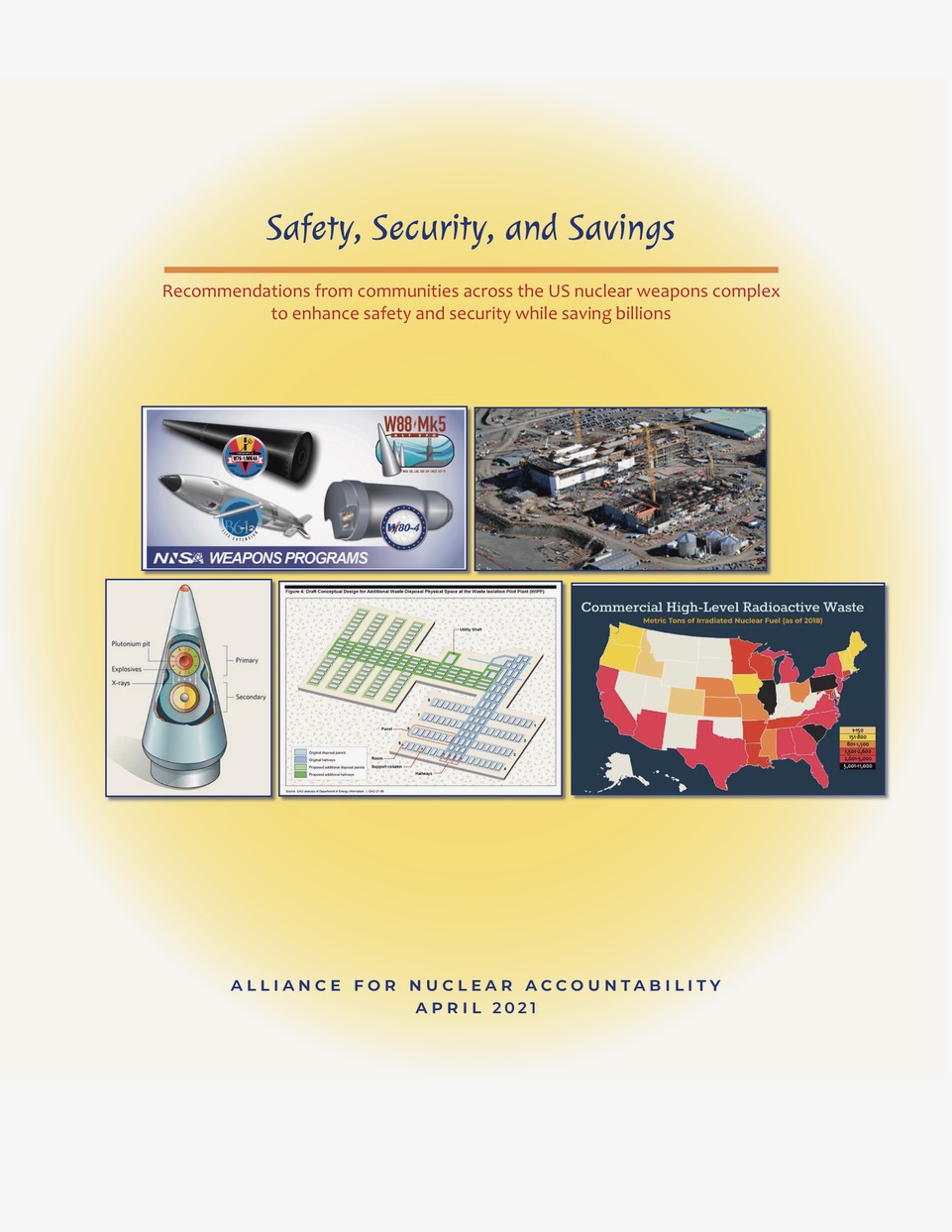 Nuclear Watch NM was focused on opposing new plutonium pit production at Savannah River Site and Los Alamos, pushing for safe and secure toxic cleanup and prioritizing public health while saving billions by terminating ill-conceived new nuclear weapons programs. View more information on these issues in the Alliance for Nuclear Accountability's new report, "Safety, Security, and Savings," which describes in detail the foundation of our 2021 advocacy. The report includes a series of fact sheets and recommendations covering new warheads, bomb plants, nuclear waste, cleanup, and more.
Jay Coghlan, executive director of Nuclear Watch New Mexico, said the breach escalates the threat of a nuclear catastrophe.
"On top of the dangers that we faced during the Cold War this now raises new concerns…Could our nuclear weapons be hacked for malicious reasons? Could hackers take advantage of LANL's checkered safety and security record and cause a life threatening event in our own backyard? The sooner we all have a nuclear weapons-free world the safer we will be."
Copyright © 2020 Albuquerque Journal / BY: T.S. LAST / JOURNAL NORTH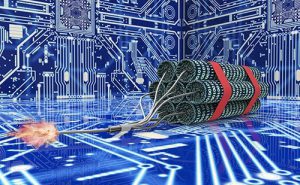 SANTA FE — While the Department of Energy says that a cyberoffensive was limited to business networks, concerns remain about the depth of the breach and what threat it could still pose to national security and New Mexico's two national laboratories.
Some news reports say that the hacks are believed to have been instigated by a Russian intelligence agency. The reports specifically mention Los Alamos and Sandia national laboratories, where atomic research is conducted, as being vulnerable.
In addition, Los Alamos National Laboratory is tasked with producing plutonium pits, the triggering device in nuclear warheads.
Earlier this week the Cybersecurity and Infrastructure Security Agency (CISA) issued a warning, calling the hack "a grave risk" to federal, state, local and tribal governments, as well as critical infrastructure entities and private sector businesses. It said the suspected breach dates back to at least March.
In a joint statement this week, CISA, the FBI and the director of national intelligence said they were working together to investigate a "significant ongoing cybersecurity campaign."\


Because of overwhelming public demand and technical problems with the first virtual public meeting, the National Nuclear Security Administration is holding a second meeting on the Los Alamos National Laboratory's (LANL's) controversial plan to vent up to 100,000 curies of tritium gas. Tritium is a radioactive isotope of hydrogen, used to boost the explosive power of nuclear weapons. Most vented tritium will condense into water vapor which can then be readily ingested by living organisms, including humans. Fetuses are particularly at risk.
LANL's nuclear weapons budget has doubled over the last decade to $2.9 billion in fiscal year 2021. But funding for so-called cleanup has remained flat at around $220 million, or 8% that of nuclear weapons. In fact, LANL plans to "cap and cover" some 200,000 cubic yards of radioactive and toxic wastes, leaving them permanently buried in unlined pits above our groundwater, some three miles uphill from the Rio Grande, and call it cleaned up. To add to this, the Lab now plans to dose the public by venting excess tritium.

It seems we can't find what you're looking for. Perhaps searching can help.