Arsenal of Information
---
---
---
Dossiers:
Marshall Islands Lawsuit
Conference on the Humanitarian Impact
MOX / Plutonium Disposition
CMRR-Nuclear Facility
Nuclear Testing Since 1945
Atomic Histories
Fukushima Disaster and Updates
---
---
Nuclear Watch Interactive Map of the
Nuclear Weapons Complex
View full size
Facilities:
Kansas City Plant
Lawrence Livermore National Labs
Los Alamos National Laboratory
Nevada National Security Site
Pantex Plant
Sandia National Laboratories
Savannah River Site
Washington DC
Waste Isolation Pilot Plant (WIPP)
Y-12 National Security Complex
Facility Spotlight:
At Y-12, the cost of designing the Uranium Processing Facility keeps spiraling: $92 million in '06, $2 billion by '16. (How do you spend 2 billion dollars designing anything?) - See OREPA's June '15 UPF update

- NNSA Cuts Los Alamos Lab's Award Fees by 90%
- DOE IG Report: Sandia Labs Misused Federal Funds
- Y-12: Poster Child For A Dysfunctional Nuclear
Weapons Complex
Follow the Money!

---
NNSA FY 2016 Budget Request
- Nuclear Watch Analysis/Compilation (PDF)
---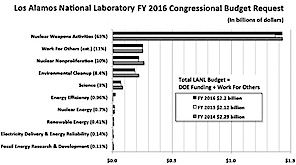 LANL FY 2016 Budget Request
Click to view full PDF incl. annotations
---
Lawrence Livermore FY 2016 Budget Request


View full PDF incl. annotations
Chart by Tri-Valley CARES
---
Congressional Budget Office report:
Projected Costs of Nuclear Forces 2014-2023

CBO presentation based on the report: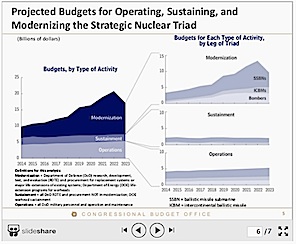 Click to view presentation
---
A brief, terrifying history of US nuclear mishaps
Most discussion about nuclear weapons today has to do with a potential deal with Iran promising not to build a weapon. Discussion of the US missiles that were meant to be replaced 30 years ago, aging wiring, and control systems that run on floppy-disks have remained safely on the sidelines of the conversation. Eric Schlosser recounts the United States' clumsy history with nuclear weapons. And it's terrifying.
---
Stockpile Stewardship and Management Plan
View/Download FY 2015 SSMP (PDF)
NWNM Analysis (PDF) / Analysis Summary (PDF)
---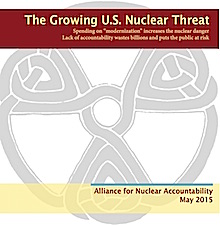 The Growing U.S. Nuclear Threat
Spending on "modernization" increases the nuclear danger. Lack of accountability wastes billions and puts the public at risk.
Alliance For Nuclear Accountability Report 5/2015

---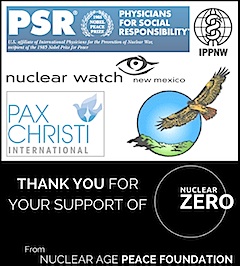 ---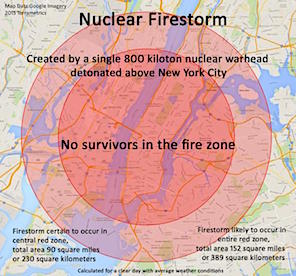 What would happen if an 800-kiloton nuclear warhead detonated above midtown Manhattan?
You should read this.
---
Nuclear Watch Media
---
See the NukeWatch YouTube channel
for our collection of videos.
---

Meet Darlene Keju, "Environmental Godmother" of the Marshall Islands, who revealed the stories of the 67 US nuclear weapons tests at Bikini and Enewetak, and worked tirelessly to protect the safety and health of Marshall Islanders. Keju died of cancer in 1996 but her work goes on. Her husband Giff Johnson published a biography of Keju in 2013 titled "Don't Ever Whisper" Read more about Darlene and the book in our Marshall Islands Dossier
---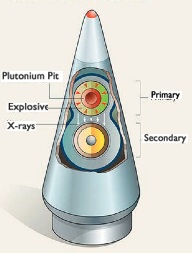 Successful Citizen Activism Against
Expanded U.S. Plutonium Pit Production
This is the unsung story of successful citizen activism against repeated government attempts to expand the production of plutonium pit cores, which has always been the choke point of resumed U.S. nuclear weapons production. This history is a critical part of the march toward a future world free of nuclear weapons. We gratefully dedicate it to Leroy Moore, longtime activist with the Rocky Mountain Peace and Justice Center, and J. Carson Mark, retired director of the Los Alamos Lab's Theoretical Division and ardent arms control advocate.
(View/download full report- PDF)
---
March 27: NukeWatch Fact Sheet
Plutonium Pit Production
In 1989, an FBI raid investigating environmental crimes abruptly stopped the annual production of hundreds of plutonium pits at the Rocky Flats Plant near Denver.
In 1997 the Department of Energy reestablished limited production of up to 20 pits per year at the Los Alamos National Laboratory (LANL).
Since the turn of the century citizen activists have stopped the National Nuclear Security Administration in each of its four attempts to expand production far beyond the 20 plutonium pits per year.
Plutonium pit production has always been the choke point for resumed U.S. production of new nuclear weapons. See the NukeWatch fact sheet including a timeline of pit production restart attempts:
(View/download "Plutonium Pit Production at LANL")
---
Who Will Claim Ronald Reagan's Mantle On

Nuclear Disarmament Today?
"A nuclear war cannot be won and must never be fought. The only value in our two nations possessing nuclear weapons is to make sure they will never be used. But then would it not be better to do away with them entirely?" -1984 State of the Union
"My dream is to see the day when nuclear weapons will be banished from the face of the Earth."
-from "Ronald Reagan and His Quest to Abolish Weapons" by Paul Lettow
(Read more of "Ronald Reagan, Republicans, and Nuclear Weapons" by Jonathan Granhoff, President, Global Security Institute)
---

Recent visitors - click to enlarge
---

"If you really want a future world free of nuclear weapons, you can hardly make a better investment than to give to Nuclear Watch New Mexico. They need and deserve your support so that they can carry on their groundbreaking work. I urge you to be generous with them!" - Danielle Brian, Executive Director, Project on Government Oversight.
Please support our work! Donations are tax-deductible

New & Updated
---
Codename: Opération Satanique
30th Anniversary of the Bombing of the Rainbow Warrior
On the night of July 10, 1985, French secret service agents set bombs

on the hull of the Rainbow Warrior, at dock in New Zealand. The explosions sank the ship and killed Greenpeace photographer Fernando Pereira. (more on Opération Satanique)
The Greenpeace crew were meant to sail to French Polynesia to disrupt and protest French nuclear testing in the South Pacific. The ship's captain, Peter Wilcox, was on board when the bombs went off. He was interviewed by Amy Goodman in June for Democracy Now. (video, transcript)


France conducted 138 nuclear tests in French Polynesia between 1966 and 1996.
---
Are US nuclear weapons engineers really shooting rats off their lunches?


That's what Rep. Mac Thornberry (R-Texas) said, in a talk at the Atlantic Council on June 23, and he might know, being the chairman of the House Armed Services Committee and privy to all manner of top secret information. But he's also a booster for more spending on the nuclear arsenal. So is it true? And if it is, are we talking about guns inside the labs? Who carries the guns? Well, Nukewatch and Peace Farm have filed a Freedom of Information Request to find out.
FOIA request / letter to Rep. Thornberry / press release
---
June 2015 Recommended:
An Unnoticed Crisis: The End of History for Nuclear Arms Control?
Alexei Arbatov, Carnegie Moscow Center
"Nearly all negotiations on nuclear arms reduction and nonproliferation have come to a stop, while existing treaty structures are eroding due to political and military-technological developments and may collapse in the near future."
"With the disintegration of the nuclear arms control regime, threats of and plans for the combat use of nuclear forces will return to the strategic and political environment. Mutual mistrust, suspicion, and misunderstanding among nuclear states will also increase, which may lead to a fatal error in a crisis, with grave consequences."
"It appears that many parliamentarians, influential politicians, and civic organizations in both the United States and Russia have embarked on a course of destruction of everything that state leaders, diplomats, and militaries have so painstakingly built in this realm over several decades"
"The history of nuclear arms control has endured periods of stagnation and setbacks before, and some of these were quite lengthy... But the current period of disintegration is unprecedented, with literally every channel of negotiation deadlocked and the entire system of existing arms control agreements under threat. The lack of attention to this situation from the great powers is also unprecedented, but it fits within the drastic deterioration in broader relations between Russia and the United States."
Read more, including Arbatov's suggestions to safeguard the arms control process: view/download PDF
---
June 22 CSIS Report Release: Project Atom
A Competitive Strategies Approach to Defining U.S. Nuclear Strategy and Posture for 2025-2050
Note that while this report was produced by nine coauthors from four think tanks, the conclusions drawn were solely that of the CSIS' Clark Murdock; the most contentious of these calls for the US to develop "new, small nuclear bombs" and forward-base these on the periphery of Russia and China. (ref)
From the Project Atom self-description:
"Project Atom is a forward-looking, "blue-sky" review of U.S. nuclear strategy and posture in a 2025-2050 world in which nuclear weapons are still necessary. The report highlights and addresses the current deficit in national security attention paid to the continued relevance and importance of U.S. nuclear strategy and force posture, provides a new open-source baseline for understanding the nuclear strategies of other countries, and offers a credible, intellectually tested, and nonpartisan range of options for the United States to consider in revising its own nuclear strategy.





Warning: viewers may find this discussion of future 'nuclear force postures' to be disturbing.

"Three independent think tank teams - from the Stimson Center, the Center for a New American Security, and the National Institute for Public Policy - investigated U.S. nuclear strategy for the new era (2025-2050) and what U.S. nuclear posture is needed to support that strategy. Their analysis, unconstrained by current strategy and policy and conducted within a common framework of assumptions, resulted in competing recommended strategies and postures for 2025-2050. The panel will discuss their analysis and recommended nuclear strategies and postures."
- (View/Download Report)
- Reaction: The 'Insane' Plan For More Useable Nuclear Weapons
The report "has drawn heavy criticism from field experts, including one of the report's co-authors, who labeled the report's conclusions as 'reckless' and 'insane'." (read more)
- The appendix of the study contains an analysis by two scholars that comes to a different conclusion than that of the main report:
"Nuclear weapons do not achieve U.S. policy objectives, dominant conventional forces do. The U.S. interest lies in seeking to minimize the importance accorded to nuclear weapons by narrowing the roles they are perceived to play. U.S. doctrine, policy, forces, and diplomacy should all be configured to support this interest. The posture described in this paper achieves just that, in contrast to postures that imagine uses of nuclear weapons that have never actually been demonstrated. After 70 years of indulging fantasies of what nuclear weapons can do, it is high time to acknowledge that they do very little and adapt U.S. nuclear policy, strategy, and forces to those facts." (ref)

If plummeting NATO-Russian relations, military maneuvers and nuclear bluster aren't worrisome enough, there's this:

What Happens When Our Nuclear Arsenal is Hacked?
Joe Cirincione, Pres. Ploughshares Fund:
"One of the most chilling comments I've ever heard was the former commander of U.S. nuclear forces telling a San Francisco audience this month that our nuclear missiles could be hacked- launched and detonated without authorization."
"There are only two realities in the modern, interconnected world, General Cartwright warned: 'You've either been hacked and not admitting it, or you're being hacked and don't know it.'"
"A key problem, he said, is that we keep hundreds of missiles on "hair-trigger" alert- a vestige of the Cold War that enables the launch of fully armed nuclear weapons in under 15 minutes.
"These silos can withstand nuclear blasts, but can they withstand the 10 million hacking attempts launched daily at the agencies in charge of our nuclear weapons?" (SF Chronicle)
Related:
- U.S. Nukes Face Up to 10 Million Cyber Attacks Daily
- US spy chief James Clapper says China lead suspect in cyber hack
A hack in which at least 4 million - some say 14 million or more- personnel records of federal
employees past and current as well as contractors and job applicants were accessed. (BBC)
- Net of Insecurity Recommended reading: the Washington Post's 3-part special report on the
nature and causes of internet insecurity: (see part 1)
---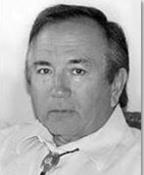 Public kept in dark over LANL
Chuck Montano, ABQ Journal OpEd, June 12:
"Our nation's founders understood the importance of a free press, one unencumbered by political and economic interests that benefit by keeping the general public uninformed and misled... Indeed, the free flow of ideas is a cornerstone of our democracy for, without information, we become hostage to the influence of a privileged few.
"Last April, I published a book about this club of well-moneyed interests titled "Los Alamos: Secret Colony, Hidden Truths" and, to my dismay, few news outlets are willing to report about it.
"The book exposes a procurement fraud investigation gone awry at Los Alamos National Laboratory (LANL) in 2003, where two highly qualified criminal investigators were terminated in the middle of that effort, 11 months into their tenure as LANL employees...
"In May, I hand-delivered a letter to Washington, D.C., officials, including Rep. Ben Ray Lujan, and Sens. Martin Heinrich and Tom Udall, jointly signed by the two fired criminal investigators and myself. In the letter we request intervention by the U.S. Justice Department, not only because taxpayers pay dearly for the fraud, waste and abuse so prevalent in government contracting with corporate members of the military-industrial community, but also because Los Alamos is responsible for the processing, storage and disposal of plutonium, arguably the most toxic substance known.
"While it may be desirable for some, due to LANL's $2.5 billion dollar a year budget, to shield the laboratory from controversy, it's unconscionable to do so at the expense of those who dare to report managerial malfeasance. Because, when all is said and done, we're all at risk when we're being kept in the dark." (Read the full OpEd piece in the June 12 ABQ Journal online)



A Petition: US Justice Dept. Needs To Investigate Los Alamos Cover-Up
Requiring officials to stop ignoring retribution against whistleblowers that is standard practice at Los Alamos National Laboratory. View petition
Los Alamos: A Whistleblower's Diary, by Chuck Montano, 2015. (More info)
Chuck Montano serves on Nuclear Watch New Mexico's Steering Committee.
---
The US conducted 67 nuclear weapons tests on the Marshall Islands from 1946-1953
Recommended:
Robert Alvarez writing in The Bulletin: The Marshall Islands and the NPT
Six months after the Japanese surrender in World War 2, the American military dropped a nuclear bomb on the Marshall Islands' Bikini Atoll, which had just become a "protectorate" of the US. It was the first nuclear detonation since Nagasaki. There followed many more, and by 1956, the United States Atomic Energy Commission regarded the Marshall Islands as "by far the most contaminated place in the world". Castle Bravo, dropped on the Marshalls in 1954 was the largest bomb the US has ever detonated. Alvarez notes that "The Bravo bomb cloud dwarfed the radioactive releases of the Fukushima and Chernobyl accidents, containing nearly 30 times more radioactive iodine than the two reactor accidents combined."
Excerpts:
"Through its lawsuits, the Republic of the Marshall Islands has exposed a huge loophole, carved out by the original five recognized nuclear weapons states at the Non-Proliferation Treaty's inception during the Cold War. Article VI requires the nuclear weapons states to engage in good-faith negotiation on disarmament, but does not actually require disarmament or set a timeline on which it should occur. By seeking a binding legal requirement for weapons states to engage in nuclear disarmament, the Marshall Islands and numerous nations are hoping to plug this loophole, which undermines the NPT."
"During the NPT Review Conference just concluded, the United States tried to divert the focus of the participants from efforts by the nuclear weapons countries to indefinitely preserve and improve their nuclear weapons stockpiles.
"All of these efforts create at least the appearance that the United States- and Russia and the other nuclear countries, which are involved in their own nuclear modernization projects- intends to avoid disarmament indefinitely."
"Land mines are banned by international convention because they have proven to be 'excessively injurious' weapons that are indiscriminate and grossly violate international humanitarian law on the conduct of war. There's little doubt that nuclear weapons are far more excessive and indiscriminate in the injuries they cause. Marshallese Foreign Minister DeBrum makes a strong case that nuclear weapons development, in and of itself, violates basic humanitarian principles and therefore fits the criteria for banning. DeBrum and the Marshallese people are far from alone in arguing for an outright nuclear weapons ban; support is building worldwide for nuclear weapons to be recognized- under binding international law- as unacceptable instruments of war that belong in the dustbin of history."
(Read the full article online at the Bulletin)
See also: Marshall Islands Dossier
---
May 8, 2015:
Four Reasons Why U.S. Claims of NPT Compliance Are False
NukeWatch's Jay Coghlan has recently returned from the NonProliferation Treaty Review Conference at the United Nations. The U.S. claims to be in compliance with the NPT's obligation that all nuclear powers disarm their stockpiles. This is false given the trillion dollar plan for rebuilding nuclear weapons with new military capabilities, new production facilities and new missiles, subs and bombers.
- Read the full NukeWatch fact sheet: view/download PDF
---
June 6, 2015:
Post NPT RevCon Communique
from Rick Wayman, Nuclear Age Peace Foundation
"As many of you know, the recent Non-Proliferation Treaty Review Conference ended on May 22 without a final consensus outcome document. The language about nuclear disarmament that was in the draft final document was disappointing and weak, to the chagrin of many non-nuclear weapon states.
"Throughout the four-week Review Conference, the P5 nations (United States, Russia, United Kingdom, France and China) made it clear that they plan to continue to rely on nuclear weapons into the indefinite future. Some of these countries also argued that their programs to "modernize" their nuclear arsenals are in fact completely in line with their obligations under Article VI of the NPT.
"The disingenuous behavior of the P5 reinforces the importance of the Nuclear Zero Lawsuits. With your continued support, the lawsuits against the United States in U.S. Federal Court and against the United Kingdom, India and Pakistan at the International Court of Justice will proceed, and the Marshall Islands will continue fighting for complete nuclear disarmament."

Schedule for the U.S. Lawsuit
"The Marshall Islands and their legal team are working diligently on the brief to be filed on July 13 in the Ninth Circuit Court of Appeals. They are appealing the February decision of a lower court to dismiss the lawsuit. The United States will then have one month to reply. After the U.S. brief is filed, the Marshall Islands will then have two weeks to file a reply brief. If the timeline goes according to the current schedule, all briefs will be filed by the end of August.
"Some allied organizations are working to prepare amicus curiae briefs in support of the Marshall Islands' case, which are due on July 20. If you are interested in pursuing this opportunity, please contact me directly at rwayman@napf.org. It is a challenging task, but one that can be very rewarding."
---
The War That Must Never Be Fought
George Shultz, James Goodby at the Commonwealth Club, June 17, 2015



"An atmosphere of proliferation"
George P. Shultz, Former U.S. Secretary of State and James Goodby, Former Vice Chairman, U.S. Delegation to the Strategic Arms Reduction Talks; Co-editors of "The War That Must Never Be Fought." Moderator: Terry Gamble Boyer, Board of Directors, Ploughshares Fund

---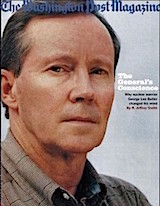 "The General's Conscience"- cover story, Washington Post Magazine, Dec. 1997.


"I guess I'm what some would call a spiritual person, from my study of the origin and evolution of the universe and life as we know it. I find it so awe-inspiring. That's where I draw my sense of morality and humanity, and the overwhelming importance of sustaining the privilege of life. I think our No. 1 responsibility as human beings is to continue to elevate the bar of civilized behavior, to make conditions [hospitable to] life, liberty and the pursuit of happiness.
"Rather than being concerned about the moral implications of [nuclear weapons], we continue to pursue them as if they were our salvation- as opposed to the prospective engine of our utter destruction... As long as these weapons exist, and people hold them in such high regard for reasons of national esteem, they act as a brake on our capacity for advancing our humanity."



General Lee Butler Interview, May 2015


Robert Kazell has done an extensive interview for the Nuclear Age Peace Foundation with General Butler, who is now breaking a long silence. In introducing the interview Kazell brings the reader up to date on the surprising career evolution of this 'uncommon' man.
Following his retirement in 1994 as commander of US strategic forces, "the former Air Force career officer and decorated Vietnam War pilot, considered one of the most knowledgeable experts on nuclear weapons and strategy in the world, began talking like the most passionate of anti-nuclear activists. A fascinated media listened, all over the world... Now Butler was speaking freely about the "scourge" of nuclear weapons as being sinister and irreligious, and recommending they be dismantled everywhere they existed in the world through international agreements. These weapons were relics of a previous age when it was regrettably customary for rival nations to demonize one another, he argued. But they had no strategic value for any government in the post-Cold War world."
"Today, Butler is 75, and he has never stopped believing nuclear arms to be an enormous danger and outrageously immoral. They permit imperfect leaders to play God, he says, and make it all too easy for the planet to be ruined for all future generations in a span of hours. He's incredulous that scores of U.S. missiles are still kept on hair-trigger alert, poised to be launched in minutes. And he is more disillusioned than ever that defense strategists and politicians keep defending nuclear deterrence: a theory born in the 1950s that asserts nations can prevent nuclear war by keeping nuclear weapons ready for use in retaliation. Butler believed that once, fervently. But he now says deterrence probably never made much sense, and certainly is unbelievable in a world of unstable, unpredictable regional nuclear actors and terrorists who seek to actually use weapons of vast, destructive power.
"Now Butler has penned his life story, a project he painstakingly worked on for many years after he and his wife, Dorene, left Omaha and moved to Laguna Beach, Calif., in 2001. It explains in depth why he ultimately called for the total elimination of nuclear weapons, and discusses his disillusionment with government officials who, he says, have allowed shortsightedness, petty politics and bellicosity to obstruct the road to world nuclear disarmament. Butler wants the autobiography, Uncommon Cause: A Life at Odds with Convention, to stand as his legacy. He's hoping it will educate and inspire some of those who shape the world's nuclear policies today."
Read Robert Kazell's full 3-part interview with General Butler here.
---
January 22, 2015:


Doomsday Clock: Three Minutes to Midnight
- The hands of the Doomsday Clock must once again be set at three minutes to midnight, two minutes closer to catastrophe than in 2014.
- Unchecked climate change, global nuclear weapons modernizations, and outsized nuclear weapons arsenals pose extraordinary and undeniable threats to the continued existence of humanity
- World leaders have failed to act with the speed or on the scale required to protect citizens from potential catastrophe, endangering every person on Earth.
- Read the full Bulletin statement here.
---
---
Critical Events

---
July 18th, Tularosa, NM:
6th Annual Candlelight Vigil
The Tularosa Basin Downwinders Consortium will host the 6th Annual Candlelight Vigil on Saturday, July 18th to commemorate the bomb and memorialize those we have lost to cancer and other illnesses. We plan to start selling luminarias at 7:30 pm and our program will begin at 8:30 pm. The event will take place at the Tularosa Little League Field west of the Tularosa High School. For more details, view/download the event flyer (PDF).

---
July 18, Navajo Nation:
Uranium Tailings Spill Commemoration
Red Water Pond Road Community
7am-3pm. The public is encouraged to attend.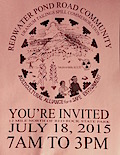 36 Years Since North East Church Rock Uranium Tailings Spill That Was Never Investigated Nor Cleaned Up
In the early morning hours on July 16, 1979, an earthen dam that held liquid uranium waste broke, releasing 1,000 tons of solid radioactive mill waste and more than 90 million gallons of acidic and radioactive liquids into the Rio Puerco. The contaminants flowed downstream through the town of Gallup, NewMexico and across nine Navajo chapters.
"We will walk to the site of the spill and offer healing prayers. Food, speeches, t-shirts, silent auction and educational materials." (More info)
Contact: Edith Hood, Red Water Pond Road Community Association (505.717.5731) . For photos or graphics contact Susan Gordon, coordinator, Multicultural Alliance for a Safe Environment, (505.577.8438) susangordon@earthlink.net

---
Hiroshima-Nagasaki 70th Anniversary Events
---
August 6-9, Los Alamos, Santa Fe:

Pace e Bene (Peace and All Good)
Campaign Nonviolence National Conference And Los Alamos Peace Vigils. See detailed event schedule

Events summary:

Thursday, Aug 6, Los Alamos:
2- 4 pm. John Dear, Rev. Jim Lawson and Roshi Joan Halifax will speak; stage area at Ashley Pond in Los Alamos. (map).
Free, public participation strongly encouraged.

Thursday, Aug 6, Santa Fe:
7:30 pm - 9 pm Pax Christi USA Reception; First Presbyterian Church, 208 Grant Ave., Santa Fe (near the plaza). Contact: ellievout@q.com
Free, public participation strongly encouraged.

Friday, August 7, Santa Fe:
9 am - 4 pm Pace e Bene Nonviolence Training Session led by Ken Butigan and Veronica Pelicaric. Hilton Hotel Ballroom, 100 Sandoval Street, Santa Fe. The training is separate from the conference, which will begin at 7 pm

Friday, August 7, Santa Fe:
7 pm - 9 pm Campaign Nonviolence National Conference: "Mobilizing the Nation for the Times We're In". Keynote speaker: Rev. Jim Lawson, whom Martin Luther King called "the leading strategist and theoretician of nonviolence in the world". Hilton Hotel Ballroom, 100 Sandoval Street, Santa Fe.
(Sold out, but will be live-streamed online; we'll post the link here)

Saturday, August 8, Santa Fe:
9 am. Campaign Nonviolence National Conference; Hilton Hotel Ballroom, 100 Sandoval Street, Santa Fe. With a keynote talk by Erica Chenoweth, author of "Why Civil Resistance Works."
(Sold out, but will be live-streamed online; we'll post the link here.)

Saturday, August 8, Santa Fe:
11 am - 12 pm "Building Campaign Nonviolence: Strategizing, Organizing and Mainstreaming Nonviolence for the Times We're In"; with Ken Butigan and Kit Evans Ford.
(Sold out, but will be live-streamed online; we'll post the link here.)

Saturday, August 8, Santa Fe:
1:30 pm - 2:25 pm Panel Discussion: "Working to End War, Poverty and Environmental Destruction, Building a New Culture of Peace and Nonviolence": A Panel Discussion with Kathy Kelly, Medea Benjamin, Sr. Joan Brown, Rev. Lennox Yearwood and Rev. Jim Lawson.
(Sold out, but will be live-streamed online; we'll post the link here.)

Saturday, August 8, Santa Fe:
2:30 pm - 3:30 pm Panel Discussion: "Nuclear Weapons, Los Alamos and Nonviolence" On the 70th anniversary of the U.S. atomic bombings of Hiroshima and Nagasaki; with Bud Ryan, Jay Coghlan, James Doyle, Rev. Jim Lawson, Marian Naranjo, and Beata Tsosie-Pena. John Dear will facilitate. (see speaker biographies)
(Sold out, but will be live-streamed online; we'll post the link here.)

Saturday, August 8, Santa Fe:
4 pm - 5 pm The Buddhist Path of Peace and Nonviolence: Joan Halifax of the Upaya Zen Center will lead a silent Zen sitting.

Saturday, August 8, Santa Fe:
7:30 pm - 9:00 pm Closing panel: "Going Forward to Build a New Movement of Nonviolence: Mobilizing the Nation for the Times We're In". Featuring John Dear, Ken Butigan, Kathy Kelly, Rev. Lennox Yearwood, Medea Benjamin and Rev. Jim Lawson. Kit Evans Ford will facilitate.
(Sold out, but will be live-streamed online; we'll post the link here.)

Sunday, August 9th, Los Alamos:
11:00 am - 1:30 pm Commemoration of the 70th anniversary of the U.S. atomic bombing of Nagasaki and presentation of the 2015 US Peace Memorial award. Ashley Pond, Los Alamos. (map)
Speakers will include Rev. Jim Lawson, Kathy Kelly, Medea Benjamin, Beata Tsosie Pena, John Dear, Ken Butigan and others.
Free, public participation strongly encouraged.
Three buses will be available for rides to Los Alamos. They will leave in front of the Santa Fe Hilton Hotel at 9:30 am (To sign up for a bus ride, make sure you checked the box to use the Sunday bus on the registration page If you didn't, just let us know by emailing us: (info@paceebene.org)

- Detailed schedule of Santa Fe / Los Alamos events
- Facebook event page: Los Alamos peace vigils.
70th Anniversary Events- Other locations:
- OREPA: Oak Ridge Tenn. Events Listings (PDF)
- Worldwide Events Calendar from PSR
Physicians for Social Responsibility says: 'If you are hosting, participating, or aware of an event that you would like to add, events can be submitted by filling out the form at this link.'
---
June 13 - August 16, Washington, DC
Hiroshima-Nagasaki Atomic Bomb Exhibition
American University Museum
Contributing sponsor institutions: Hiroshima Peace Memorial Museum and the Nagasaki Atomic Bomb Museum; organized in conjunction with American University's Nuclear Studies Institute. The Museum hours are: Tues-Sun 11am-4pm. See flyer (PDF) for more info.
---
For an extensive weekly listing of nuclear-related events worldwide, subscribe to the Nuclear Calendar
Quote of the Week

---
"Strategic nuclear weapons have no military use. It would seem the Government wishes to replace Trident simply to remain a nuclear power alongside the other four permanent members of the UN Security Council. This is misguided and flies in the face of public opinion; we have more to offer than nuclear bombs."
- Maj. Gen. Patrick Cordingley, former Commander of the 7th Armored Brigade [UK], speaking at the unveiling of a research study undertaken jointly by the Nuclear Education Trust and Nuclear Information Service. story / report summary / full report
---
LANL's Central Mission
Los Alamos Lab officials have recently claimed that LANL has moved away from primarily nuclear weapons to "national security", but what truly remains as the Labs central mission? Here's the answer from one of its own documents: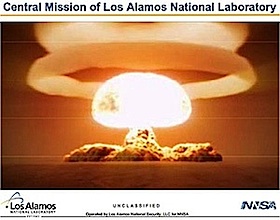 LANL's "Central Mission"- Presented at: RPI Nuclear Data 2011 Symposium for Criticality Safety and Reactor Applications
(PDF) 4/27/11
---
Nuclear News
---
---
Radioactive Quotes

---
"One of the most chilling comments I've ever heard was the former commander of U.S. nuclear forces telling a San Francisco audience this month that our nuclear missiles could be hacked- launched and detonated without authorization. If you thought this was just a fantasy from the sci-fi movie, 'Terminator', think again."

Joe Cirincione, speaking of General Cartwright's remarks at Chain Reaction, San Francisco, June 8

[link]
"There are only two realities in the modern, interconnected world... you've either been hacked and not admitting it, or you're being hacked and don't know it."

General Cartwright, speaking at Chain Reaction in San Francisco, June 8.
(The US nuclear arsenal deals with up to 10 million cyberattacks per day.)


[link]
---
Every little bit helps!
Remember: contributions are tax-deductible!
*Go to donations page* Thanks for your support!