Nuclear News Archives – 2020
The site in Eastern Washington was used during World War II and the Cold War to produce plutonium for the nation's nuclear weapons program. It was left massively contaminated with radioactive and hazardous chemical waste, which is being cleaned up now at a cost of about $2.5 billion a year.
BY ANNETTE CARY | tricityherald.com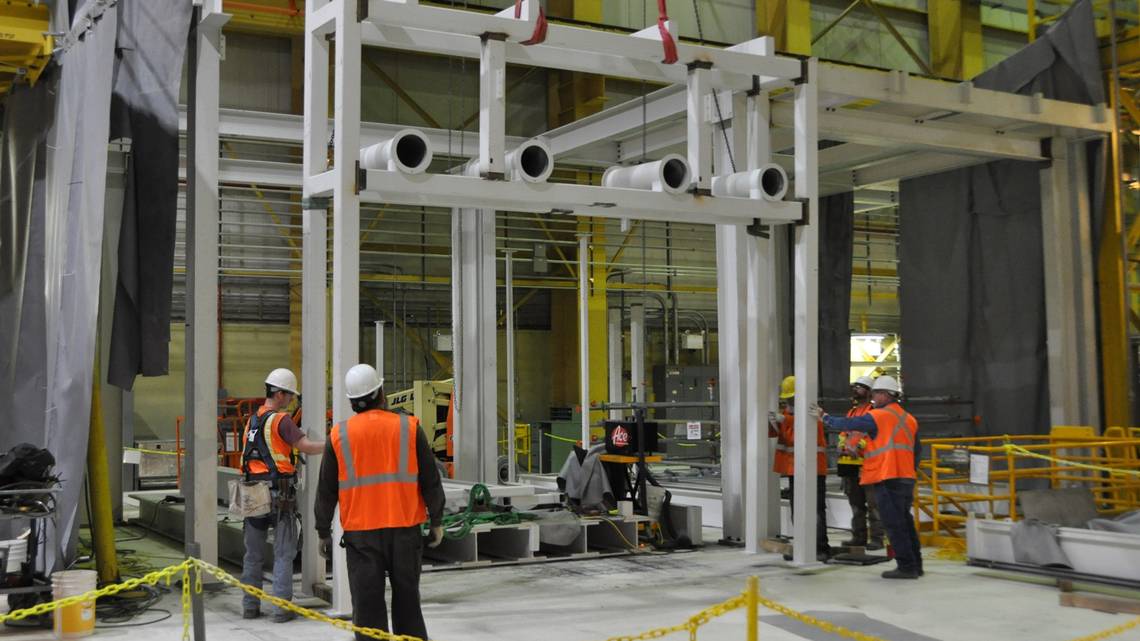 Thousands of Hanford workers will stay home for a second day Tuesday after the Department of Energy announced Sunday evening that the site was going into a temporary planning status to ensure the safety of employees during the COVID-19 pandemic.
Only workers essential to the nuclear reservation's safety and security should report to work, unless they receive a call from their supervisor saying they are needed for planning work, DOE said.
Hanford employs about 9,300 workers, plus some additional subcontractor employees.
Nuclear News Archives – 2019
Washington, DC – Today, House Armed Services Committee Chairman Adam Smith (D-WA) released the following statement about the Trump administration's Missile Defense Review:
"The missile defense policy of the United States must follow some key principles."
"First, it is essential that we ensure we are spending money on programs that are reliable and rigorously tested before they are deployed. We need to know that we are putting scarce taxpayer dollars to good use, for example improving reliability of the current system, rather than rushing to buy and deploy unproven missile defense systems. It is common sense to insist on this principle when it comes to programs that protect the American people and our allies, particularly in the context of the growing North Korea threat.
"Second, we must avoid missile defense policies that will fuel a nuclear arms race. Strategic stability is an essential component of U.S. national security, and it does not serve our long-term interest to take steps that incentivize Russia and China to increase the number and capability of their nuclear weapons.
"While it is essential that we continue investing in proven missile defense efforts, I am concerned that this missile defense review could lead to greater investment in areas that do not follow these principles, such as a space-based interceptor layer that has been studied repeatedly and found to be technologically challenging and prohibitively expensive.
"Moreover, we must consider missile defense and effective arms control policy as part of our deterrence capabilities. I am gravely concerned about President Trump's broader strategy to withdraw us from international arms control agreements, dismiss allies, and expand the role of nuclear weapons in U.S. defense policy, which could further siphon funding from much-needed budget priorities and exacerbate a new nuclear arms race."
Nuclear News Archives – 2018
It seems we can't find what you're looking for. Perhaps searching can help.