Nuclear News Archives – 2020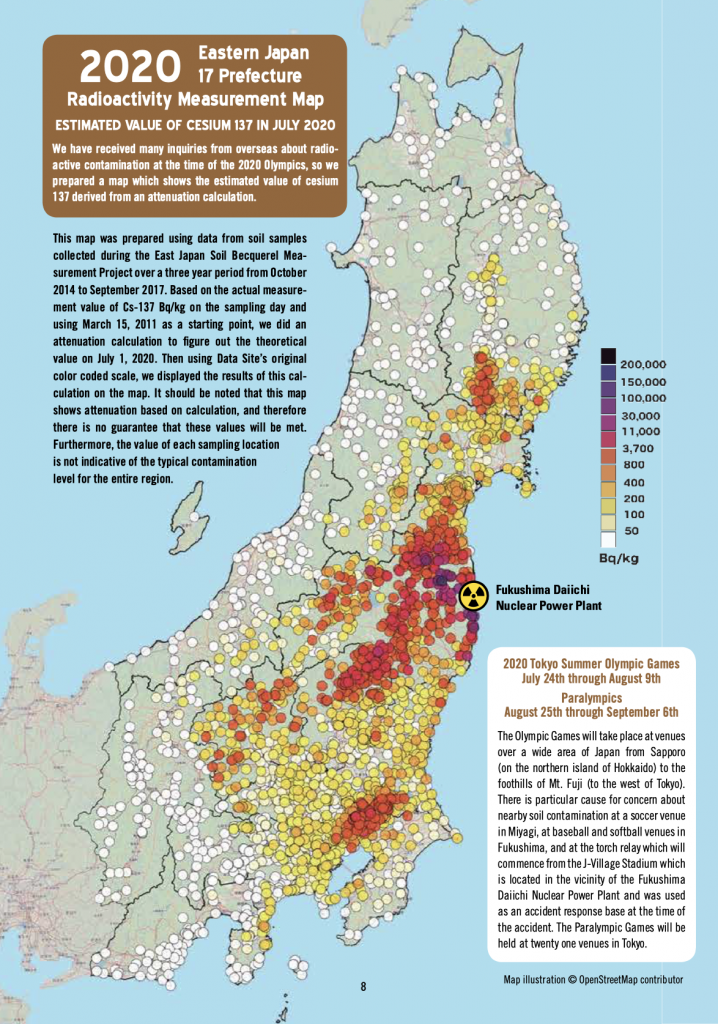 As a result of this investigation, [Minna-no Data Site] determined that the radioactive contamination was by no means limited to Fukushima Prefecture and that one hundred years from now there will still be several highly-contaminated areas where humans should not live.
---
Uninhabitable: Booklet by Citizen Scientists Uncovers True Extent of Radioactive Contamination in Japan's Soil and Food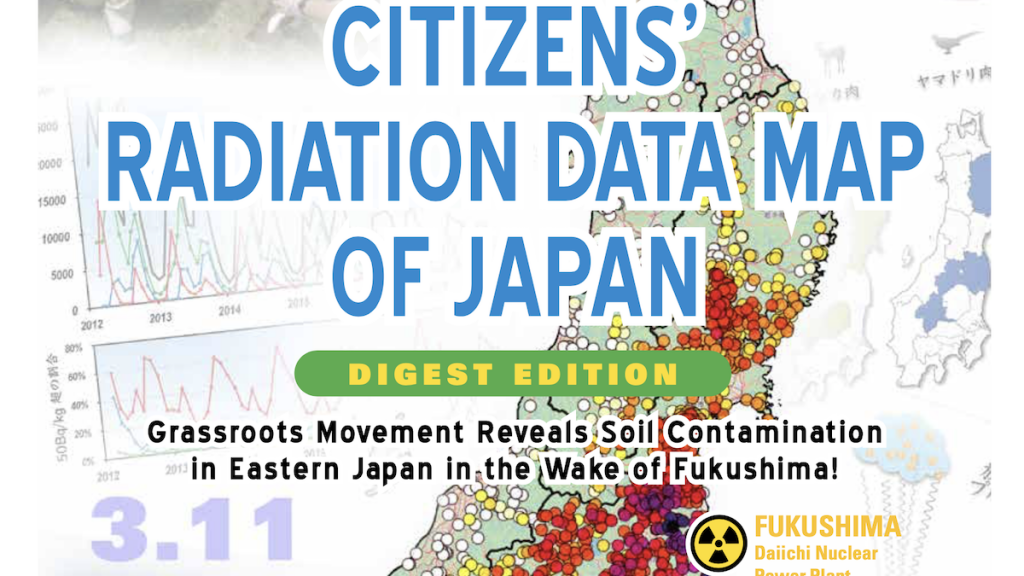 "As a result of this investigation, we determined that the radioactive contamination was by no means limited to Fukushima Prefecture and that one hundred years from now there will still be several highly-contaminated areas where humans should not live.
Now, eight years after the accident, not only has the government yet to establish a criterion for radioactive concentration in the soil, but the authorities are continuing to enforce the policy of compelling people to return to their homes if the air dose rate goes below 20 mSv/year."
By: beyondnuclearinternational
From Minna-no Data Site, a citizen's collaborative radioactivity monitoring project
Minna-no Data Site (Everyone's Data Site) is a network of 30 citizens' radioactivity measurement laboratories from all over Japan.
After the 2011 Fukushima accident, many independent citizen-operated radioactivity measurement laboratories sprang up across Japan.
In September 2013, a website called "Minna-no Data Site" was established in an effort to integrate all of the radioactivity measurement data into a common platform and disseminate accurate information in an easy-to-understand format.
Nuclear News Archives – 2019
A look back at the ground-breaking legislation on its 50th anniversary.

BY: ADAM M. SOWARDS | defenseone.com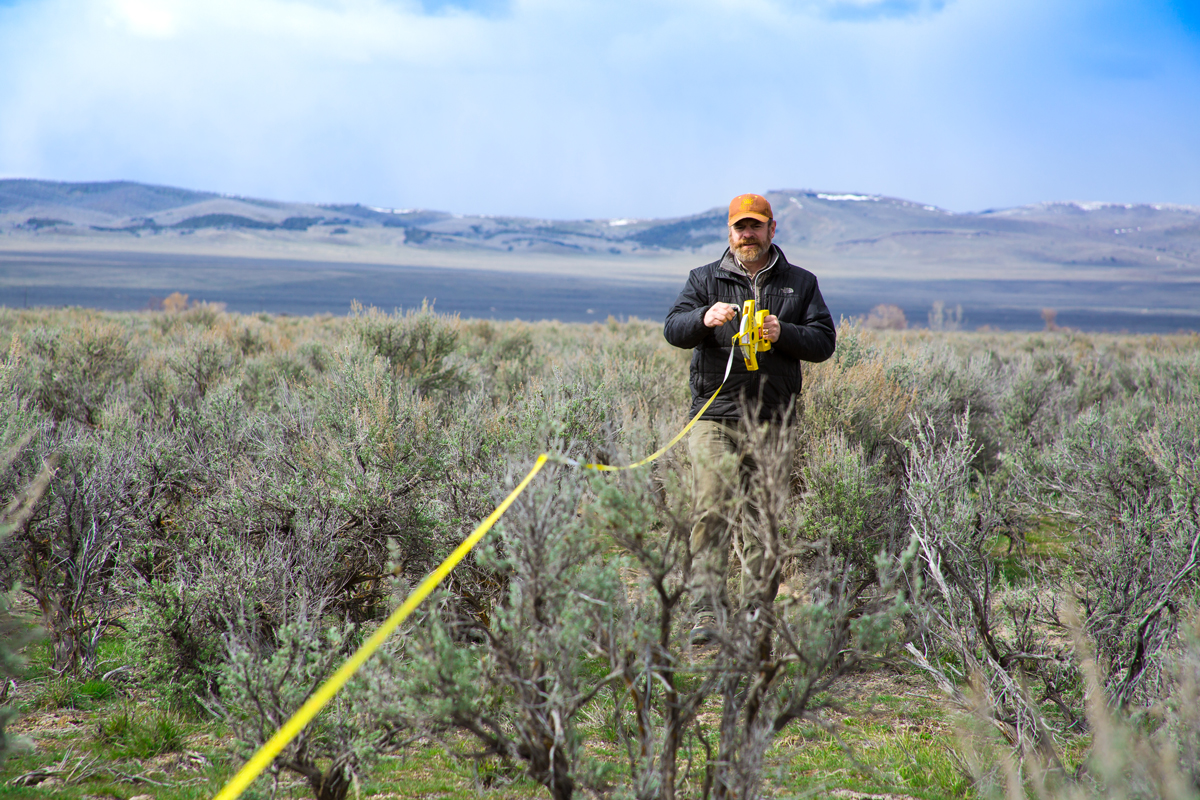 In late January 1969, a blowout on Unocal's Platform A leaked 3 million gallons of crude oil into the Pacific Ocean, just 6 miles from Santa Barbara, California. The spill — at the time, the largest in U.S. history — spread over 800 square miles, coated 8 miles of beaches and killed thousands of animals. Images of the devastation shocked a public increasingly worried about the environment and helped spur Congress to pass a sweeping law aimed at preventing similar disasters in the future — the National Environmental Policy Act.
President Richard Nixon signed NEPA into law on Jan. 1, 1970, from his home office on the Pacific Coast. The signing was a fitting launch for the environmental decade of the 1970s — a time when "America pays its debt to the past by reclaiming the purity of its air, its waters, and our living environment," as Nixon said in his signing statement. "It is literally now or never."
Reckoning with History is an ongoing series that seeks to understand the legacies of the past and to put the West's present moment in perspective.
"When it comes to giving the Pentagon $738 billion—even more money than it requested—there is a deafening silence within Congress and the ruling elites about what our nation can and cannot afford."

ARTICLE BY JAKE JOHNSON | commondreams.org
In a scathing op-ed for the Washington Post Tuesday, Sen. Bernie Sanders took aim at Republican and Democratic "deficit hawks" who claim the U.S. cannot afford to guarantee healthcare to all, make higher education tuition-free, or fund other crucial domestic priorities but have no issue with voting to hand the Pentagon $738 billion.
"When it comes to giving the Pentagon $738 billion—even more money than it requested—there is a deafening silence within Congress and the ruling elites about what our nation can and cannot afford." — Sen. Bernie Sanders
The 2020 authorization bill fails to check Trump's worst impulses. Over 30 progressive national security organizations sent a letter to Congress opposing the final bill as doing "almost nothing to constrain the Trump administration's erratic and reckless foreign policy." Senator and presidential candidate Elizabeth Warren said she would oppose the bill, calling it a "$738 billion Christmas present to giant defense contractors."
BY: TOM Z. COLLINA | defenseone.com
Question: How do you go from a National Defense Authorization Act that in July was opposed by every House Republican to one that was approved by more GOP votes than Democratic ones and that President Donald Trump called a huge win that he cannot wait to sign?
Answer: Add Space Force and parental family leave and take out all of the progressive national security provisions.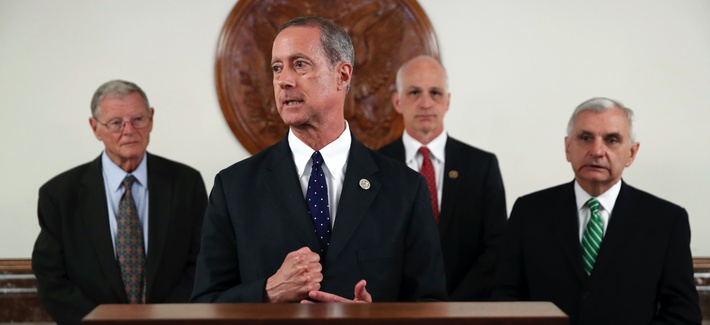 The House passed the compromise NDAA last night; President Trump has said he will sign it. This final bill is a world apart from the version passed by House Democrats in July. The House version, ably led by Rep. Adam Smith, D-Washington, chair of the House Armed Services Committee, prohibited deployment of Trump's new "low-yield" nuclear weapon for Trident submarines, which defense experts called "a gateway to nuclear catastrophe."
ARTICLE BY: AARON MEHTA | defensenews.com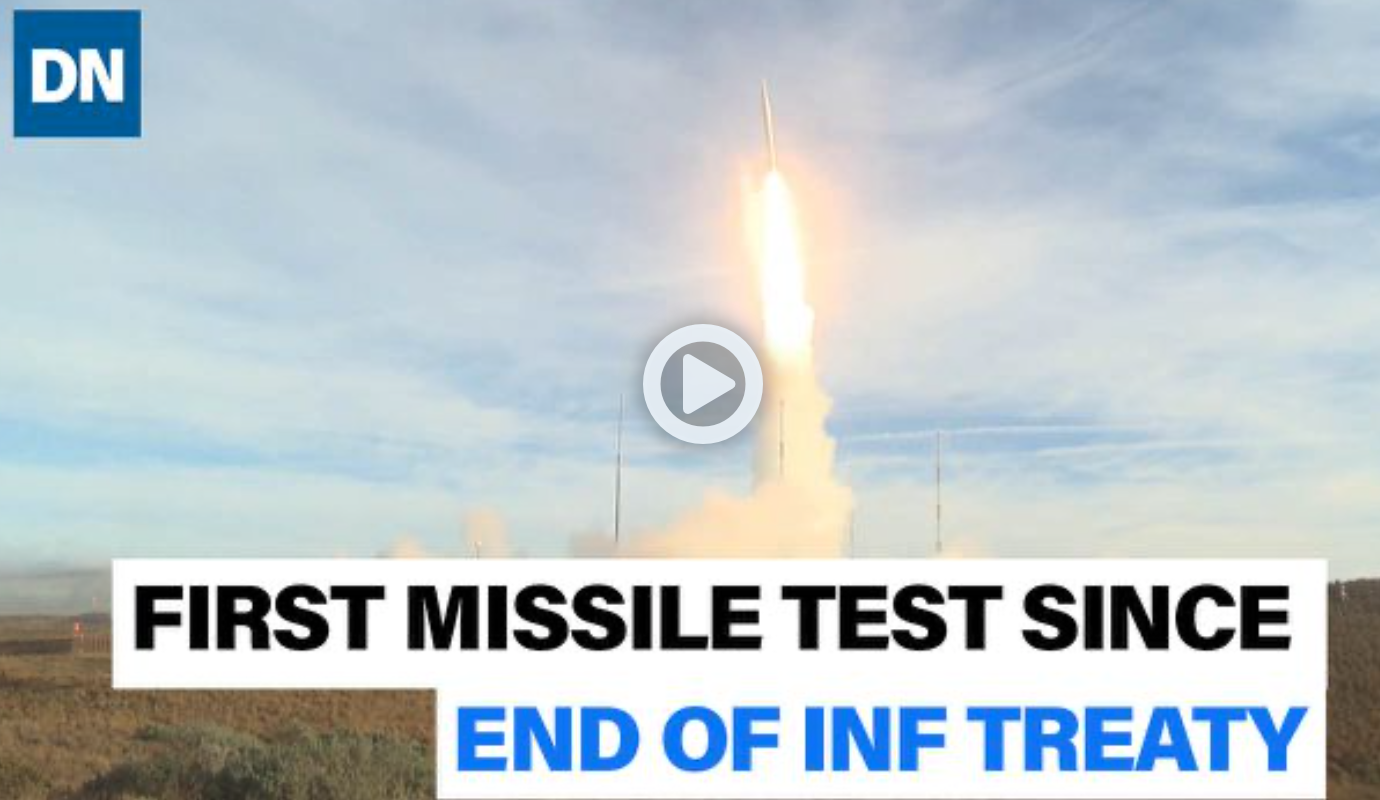 WASHINGTON — The U.S. has tested a ground-launched, intermediate-range ballistic missile with a range of more than 500 kilometers, the first such test since the country withdrew from the Intermediate-Range Nuclear Forces Treaty this year.
The test, which occurred Thursday at 8:30 a.m. PST, was configured to represent a conventional warhead. The test was anticipated for months, with Defense Department officials previously indicating they hoped to have it happen before the end of the year.
Nuclear War Simulator, launching in 2020, lets the user design a plausible doomsday scenario and study the humanitarian impact. Just don't call it a "game."
ARTICLE BY: MATTHEW GAULT | vice.com
Full scale global nuclear war is hard to fathom. One nuclear launch could set off a chain of events that would radically alter life on the planet. Millions would die in the initial blasts and millions more would starve as the climate changed and our way of life withered. Just how are we supposed to reckon with the possibility of such wide-scale destruction?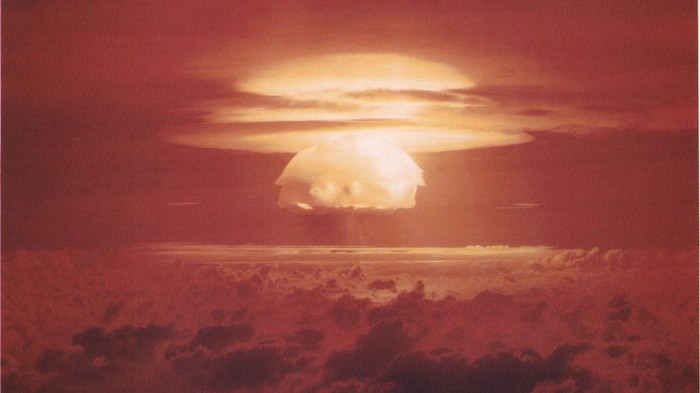 Programs like NUKEMAP let you plot individual bombs and video games like Defcon simulate the war, but neither comes close to rendering the devastation a doomsday scenario would bring. That's what Nuclear War Simulator (NWS) is for.
Controversy continues to brew following revelations of repeated shoreline collapses into the Detroit River of a property contaminated with uranium, PCBs and other dangerous chemicals from an abandoned Manhattan Project contract facility in Detroit, Michigan.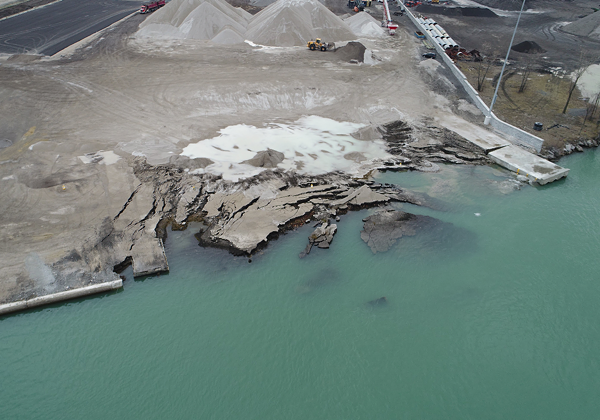 The most recent collapse into the river occurred on November 26 or 27, 2019 but was not reported until a week later with a tip off to the Windsor Star newspaper just across the river in Canada. A previous collapse into the river occurred in October 2011 did not apparently result in remediations. The old Revere Copper and Brass site, now known as Detroit Bulk Storage, was used in the 1940s to process more than a thousand tons of uranium that was rolled into fuel rods to make the fissionable material for the first atomic bombs at the end of World War II. The facility continued to operate as part of the nation's atomic bomb assembly line well into the 1950s before winding down and eventually abandoned in 1984. It is considered just one of hundreds of nuclear weapons contractor sites that make up America's forgotten nuclear "waste land."
Extension of the New START Treaty would offer Trump an easy diplomatic win.
ARTICLE & ANALYSIS BY: MICHAEL MCFAUL | washingtonpost.com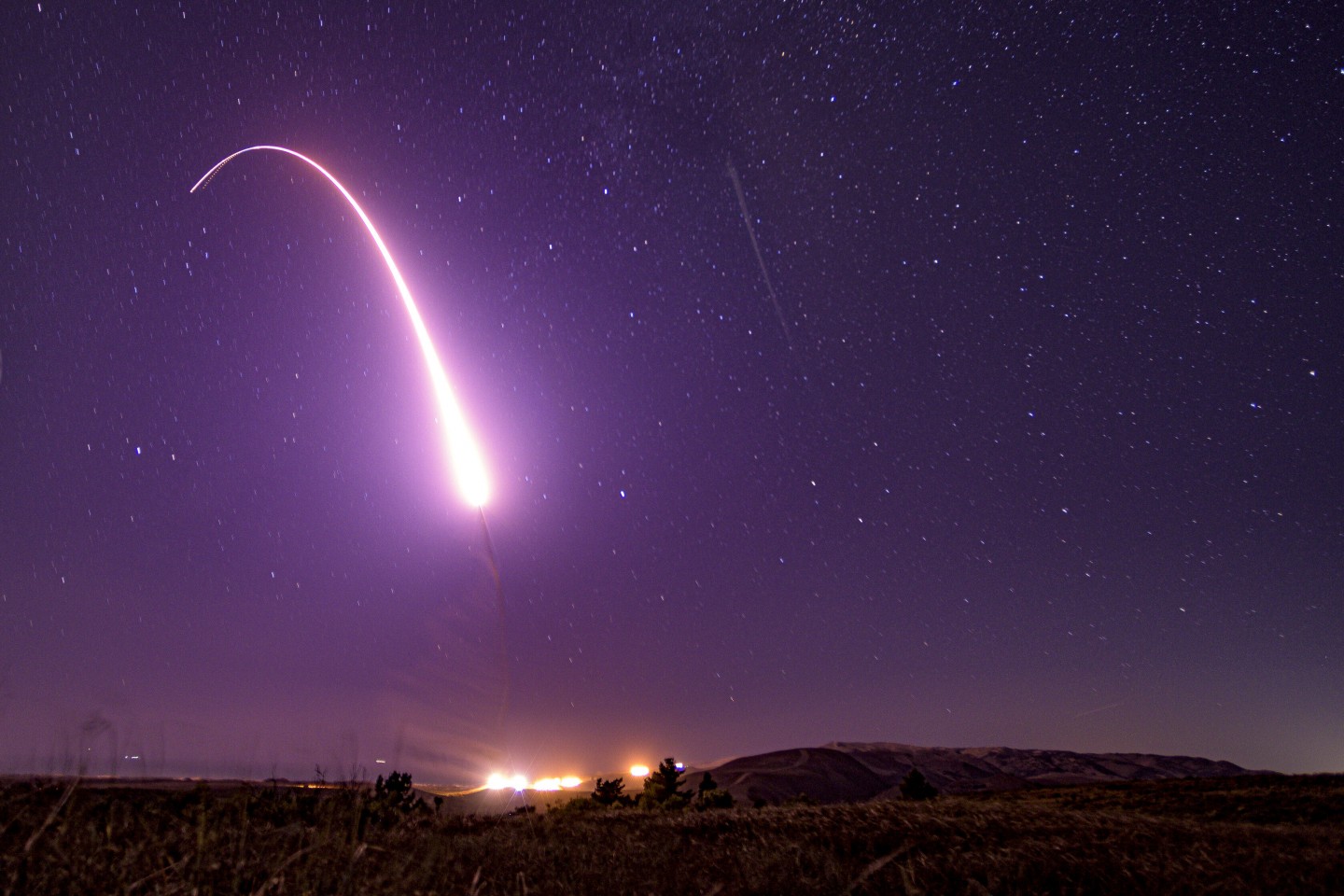 President Trump received Russian Foreign Minister Sergei Lavrov in the White House this week — a meeting that prompted considerable controversy, given the fraught backdrop of U.S.-Russia relations. Yet the coverage — additionally complicated by the impeachment proceedings taking place on Capitol Hill — almost entirely overlooked a crucial topic of the negotiations: the urgent need to keep alive a vital nuclear arms agreement.
Readouts and media reports reveal that Lavrov discussed the extension of the New Strategic Arms Reduction Treaty (START), set to expire in February 2021, with his American interlocutors. That's the good news. The bad news is that Trump and Secretary of State Mike Pompeo both suggested that China must be included in a future strategic nuclear arms deal, hinting that they may not extend the New START Treaty without Chinese involvement.
That would be a major mistake. The United States and Russia should extend the New START Treaty, an outcome that clearly would serve U.S. national security interests. At the same time, U.S. arms control negotiators could begin discussions with their Chinese counterparts about a new, future multilateral treaty to limit the deployments of nuclear weapons. While doing so, they should recognize that China is already well below the limits on nuclear warheads and delivery vehicles specified by New START and thus need not be a party to this agreement.
But these two negotiations should be sequenced, not linked. Extend the New START Treaty with Russia first; begin strategy stability talks with Russia and China second.
ARTICLE BY: TOM VANDEN BROOK | usatoday.com
WASHINGTON – A top Pentagon official for nuclear defense sexually harassed three women on his staff and resigned as an investigation substantiated the charges against him, the Defense Department inspector general reported Thursday.
Guy Roberts, who had served as the assistant Defense secretary for Nuclear, Chemical and Biological Defense Programs, resigned on April 2 amid a probe into allegations from three women on his staff that he had forced hugs and kisses on them and told inappropriate jokes. The inspector general's investigation began Feb. 22.
Are the stars finally aligning for Washington and Moscow to extend the New START treaty?
ARTICLE & ANALYSIS BY: HANS KRISTENSEN & MATT KORDA | forbes.com
Nuclear arms control is reportedly on the agenda for a rush-meeting between Russian foreign minister Sergei Lavrov and US Secretary of State Mike Pompeo today. Over the past weeks, Russia had softened its preconditions for extending the New START Treaty––the only strategic arms control agreement still in place between the two nuclear superpower––while
President Donald Trump last week said that he had spoken with President Vladimir Putin and "we are – he very much wants to, and so do we, work out a treaty of some kind on nuclear weapons…"
The New START treaty limits US and Russian deployed strategic nuclear forces, and additionally facilitates inspections and exchanges of information on the status and movements of their intercontinental ballistic missiles and heavy bombers. Signed in 2010, the treaty expires in February 2021 but can be extended for another five years.There is nothing other than personalities and bad advice that is preventing Moscow and Washington from extending New START. Retaining the treaty is clearly in the interest of both countries, particularly as other arms control agreements have been abandoned and military tensions are steadily increasing.
WASHINGTON — 30 organizations representing a diverse set of issue areas — strengthening diplomacy, protecting migrants and refugees, preventing wars of choice, reducing the risk of nuclear catastrophe, combating corruption, promoting human rights and sound environmental policies, and standing up for democratic values — released the following statement regarding the fiscal year (FY) 2020 National Defense Authorization Act (NDAA) conference report: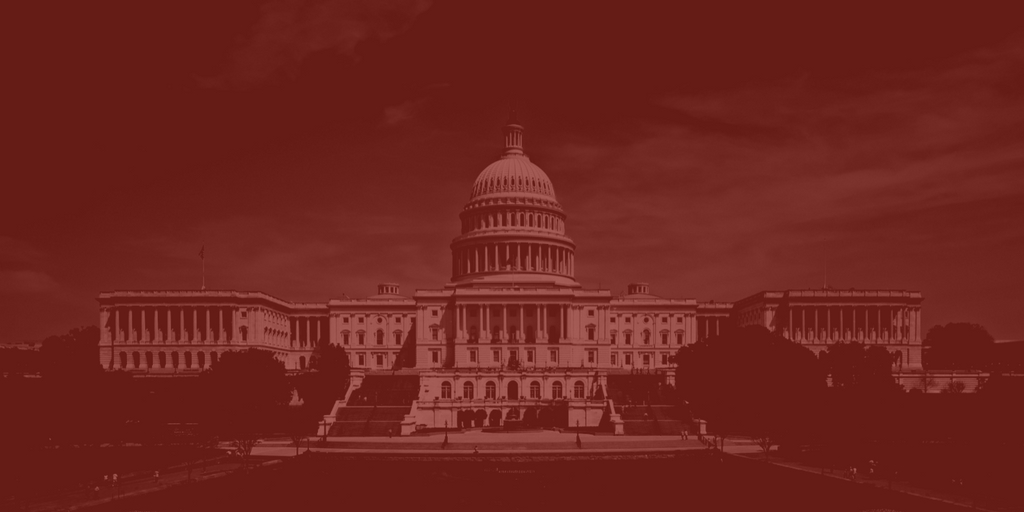 "Despite the fact that we do not all advocate on the same issues, we are compelled to state clearly in one voice: The results of negotiations for the final text of the NDAA are disastrous. The FY2020 NDAA conference report has been so severely stripped of vital House-passed provisions essential to keeping the current administration in check that it no longer represents a compromise, but a near complete capitulation.
The results of negotiations for the final text of the #ndaa2020 are disastrous and far removed from our vision for a just, peaceful, and democratic foreign policy. Read our statement in partnership with 30 other organizations here: https://t.co/AiO3aMlA4X

— Win Without War (@WinWithoutWar) December 10, 2019
The 3488-page Conference Report is at:
https://docs.house.gov/billsthisweek/20191209/CRPT-116hrpt333.pdf
The 741-page Joint Explanatory Statement is at:
https://docs.house.gov/billsthisweek/20191209/116hrpt333-JointExplanatoryStatement.pdf
The 19-page bill summary is at:
https://rules.house.gov/sites/democrats.rules.house.gov/files/CRPT-116hrpt333-summary.pdf
On Plutonium Pit Production:
Nuclear Forces have been the cornerstone of our national defense and the conference agreement funds the President's budget request for Nuclear National Security Administration programs, including nuclear weapons and nuclear non-proliferation activities. In addition, the FY20 NDAA supports the U.S. Strategic Command requirement to produce 80 plutonium pits per year by 2030 and doesn't prohibit the Department from deploying low-yield nuclear weapons. It also clarifies nuclear safety authorities.
1. Page 1907 of the report defines a requirement to submit the costs of complying with cleanup agreements:
SEC. 4409. ESTIMATION OF COSTS OF MEETING DEFENSE ENVIRONMENTAL CLEANUP MILESTONES REQUIRED BY CONSENT ORDERS.
"The Secretary of Energy shall include in the budget justification materials submitted to Congress in support of the Department of Energy budget for each fiscal year (as submitted with the budget of the President under section 1105(a) of title 31, United States Code) a report on the cost, for that fiscal year and the four fiscal years following that fiscal year, of meeting milestones required by a consent order at each defense nuclear facility at which defense environmental cleanup activities are occurring. The report shall include, for each such facility—"(1) a specification of the cost of meeting such milestones during that fiscal year; and "(2) an estimate of the cost of meeting such milestones during the four fiscal years following that fiscal year.".
2. On page 1914 of the report: Prohibiting the DOE high-level waste interpretation from being applied (only) to Hanford.
However, the Joint Explanatory Statement (p. 492 of PDF) states: "The conferees note that the inclusion of the provision does not prejudice how to process high-level waste nor does it discourage the use of the Department of Energy's interpretation of high-level waste in future years or at other locations."
3. On pages 1942-51 of the report: Changes to the Defense Nuclear Facilities Safety Board (DNFSB).
Among those changes is trying to ensure DNFSB access to DOE sites. One example is that DNFSB has access to nuclear facilities "without regard to the hazard or risk category assigned to a facility by the Secretary."
Drawing upon six decades of constructive contacts between American and Russian citizens, we the participants in the latest Dartmouth Conference have decided to issue this urgent appeal to our governments, warning of the dangers of a new nuclear arms race and strongly urging both governments to act immediately to extend the New START Treaty beyond its February 2021 expiration.
ARTICLE & ANALYSIS BY: James F. Collins, David Mathews, Vitaliy Naumkin & Yury Shafranik | russiamatters.org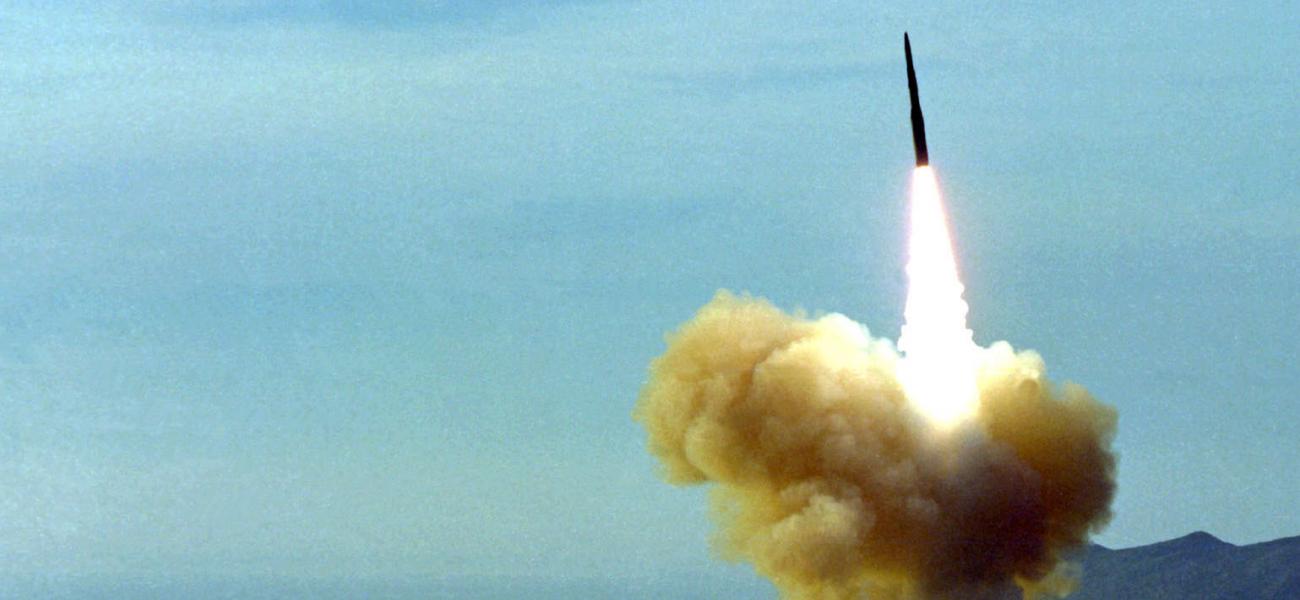 The Dartmouth Conference, initiated with the support of President Eisenhower and Chairman Khrushchev, has met 147 times since 1960.  Under its auspices, experienced and thoughtful American and Russian citizens from the fields of diplomacy, military affairs, medicine, religion and others have gathered regularly to develop joint recommendations on the entire range of issues in our relationship.Given the deep concerns we share about the security of our peoples, for the first time in our history we are compelled by the urgency of the situation to issue this public appeal to our governments, founded on our view that the clear threat of an uncontrolled nuclear arms race has re-emerged with the collapse in recent years of key elements of the post-Cold War arms control architecture.For more than four decades, the strategic stability, safety and security of the United States, Russia and the world at large have been protected by this arms control regime.  Those agreements, and the continuing bilateral contacts they required and facilitated, also have helped to limit the risks of military clashes between the two countries.  We express our concern in this regard at the demise of the Anti-Ballistic Missile Treaty signed by President Nixon and Soviet General Secretary Brezhnev, and the Intermediate Nuclear Forces agreement signed by Presidents Reagan and Gorbachev.

Continue reading
The contractor that's been in charge of Los Alamos National Laboratory's operations for the past year lost track of 250 barrels of waste, while the company heading the legacy cleanup mislabeled and improperly stored waste containers and took months to remedy some infractions, according to the state's yearly report on hazardous waste permit violations.
BY: SCOTT WYLAND | santafenewmexican.com
Triad National Security LLC, a consortium of nonprofits that runs the lab's daily operations, had 19 violations of its permit from the New Mexico Environment Department. Newport News Nuclear BWXT Los Alamos, also known as N3B, which is managing a 10-year cleanup of waste generated at the lab, was cited 29 times. Triad's most notable violation was shipping 250 barrels of mostly mixed waste to the Waste Isolation Pilot Plant in Carlsbad without tracking them. Mixed waste contains low-level radioactive waste and other hazardous materials. Inspectors found records still listed the waste at the national lab.
Mislabeled containers should be taken seriously because they can cause incidents if the contents aren't identified, said Scott Kovac, research and operations director for Nuclear Watch New Mexico.
Lab personnel didn't update the shipping data because they were waiting for WIPP to acknowledge it had received the waste, lab spokesman Matt Nerzig said in an emailed statement. "There was no risk to public health or safety and the inventory is now correct," Nerzig said, adding that shipping updates now will be done when waste leaves the lab. But a watchdog group said failing to track such a high volume of waste is an egregious error that falls in line with the lab's long history of serious missteps.
"The fact that LANL has mischaracterized, misplaced, mis-inventoried — or whatever — 250 barrels of waste is pretty astounding," said Jay Coghlan, executive director of Nuclear Watch New Mexico. "We see mistakes being made by a new contractor. So definitely, all of this is cause for concern."
Concerns that a calcium residue might be flammable prompted officials at Los Alamos National Laboratory to curtail plutonium operations and suspend waste shipments in early November, according to a federal report.
BY: SCOTT WYLAND | santafenewmexican.com
The lab suspended most waste generation and certification at its plutonium facility and halted all waste shipments after officials questioned the accuracy of documentation, particularly on how much calcium-and-salt residue remained in transuranic waste after processing, the Defense Nuclear Facilities Safety Board, an independent oversight panel, said in a Nov. 15 report that was publicly released Friday.
Calcium is used to help reduce oxidation in plutonium. Traces of the substance typically linger after processing, and if they are too high, they can ignite when exposed to open air, the report says.
The report didn't say how long the operations and waste shipments were suspended. A lab spokesman could not comment Monday.
Officials from multiple agencies met in Carlsbad on Nov. 5 and 6 to discuss the hazard, including the National Nuclear Security Administration, Triad National Security LLC — the consortium that operates the lab — and N3B, a cleanup contractor. They concluded there wasn't enough evidence of a flammable calcium level to keep operations suspended, the report said.
However, they decided to withhold shipments to the Waste Isolation Pilot Plant until further testing could be conducted, the report said.
The underground storage facility near Carlsbad forbids waste that has volatile chemicals mixed in.
WIPP became more vigilant about testing for flammable mixtures after a waste container was packaged in 2014 with a volatile blend of wheat-based kitty litter and nitrate salts, which caused it to explode and leak radiation. WIPP shut down for almost three years while it underwent a $2 billion cleanup.
"If DOE and LANL continue to treat the public with disdain, it is going to be a long and difficult permitting process. All in all, this first meeting was disappointing and unproductive." — Joni Arends, of CCNS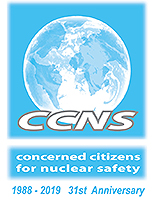 nuclearactive.org
This week the renewal of the New Mexico Environment Department hazardous waste permit for Los Alamos National Laboratory (LANL) began in a very controlled public meeting at the Cities of Gold in Pojoaque.  There was no presentation by the Department of Energy (DOE) or its contractor, Triad National Security, LLC, about their plans to renew the application.  If the public had questions, they were instructed to write them on a half-sheet comment and question card.  There was no explanation about if and how those comments and questions would be answered.
Listen to the full story: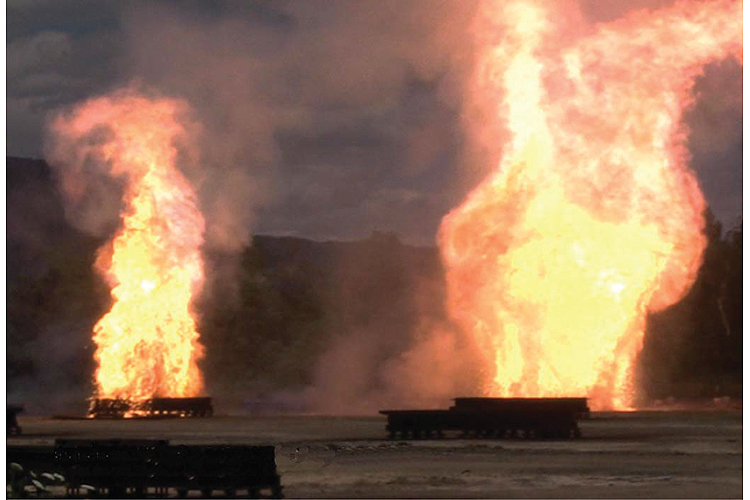 CCNS has prepared a pre-emptive sample public comment letter you can use to express what needs to be included in LANL's permit application, including proposals to install confined burn and detonation facilities, and coming into compliance with the federal and state hazardous waste laws and regulations dealing with tank systems (that are used to treat liquid hazardous and radioactive waste) and seismic requirements.  The last surface rupture on the Pajarito Plateau fault system was 1,400 years ago – thus requiring additional LANL submittals and NMED review.  LANL_Permit_Renewal_App_public_comment_120519 The current ten-year LANL permit expires in late December 2020.  Under the regulations, the permit application is due to the Environment Department 180 days before the permit expires, or in late June 2020.  https://www.env.nm.gov/hazardous-waste/lanl-permit/  The hazardous waste permit renewal application for the Waste Isolation Pilot Plant (WIPP) is on the same timeline.  https://www.env.nm.gov/hazardous-waste/wipp-permit-page/  CCNS and others have made numerous requests to both LANL and WIPP management to submit their applications in the spring of 2020 to give additional opportunity for the public to review both.  At the meeting, CCNS asked when LANL would submit its application.  A LANL staff member said they could not disclose the date.
ARTICLE BY JOE GOULD | defensenews.com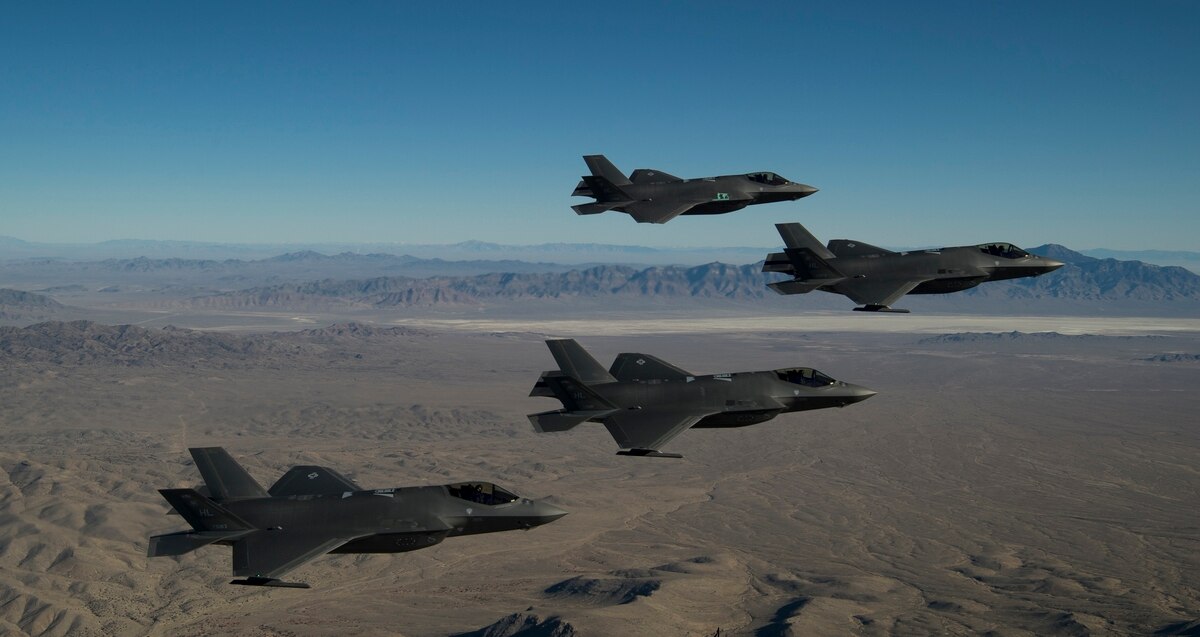 WASHINGTON ― Lawmakers involved in annual defense authorization negotiations finalized a sweeping deal late Monday that creates a new Space Force among other policies, but it dropped contentious border wall restrictions and several other provisions favored by progressives.
The 3,488-page compromise bill, which supports $738 billion in defense spending for 2020, left out limits on the border wall, low-yield nuclear weapons and the president's authorization to wage war on Iran. However, Democratic leaders did win ― in exchange for the Space Force ― an agreement for 12 weeks of paid parental leave to millions of federal workers, which could give some House Democrats otherwise opposed to the large defense bill a reason to vote for it.
The agreement caps months of negotiations made unusually complex because Democrats control the House and Republicans the Senate. The House is expected to vote as soon as Wednesday, as Congress has only a few days to pass the bill before the House's Christmas recess begins Thursday afternoon. President Donald Trump is expected to sign the bill into law.
[embeddoc url="https://nukewatch.org/wp-content/uploads/2019/12/CLW-FY-2020-NDAA-conference-report-analysis.pdf" width="100%" height="60%" download="all" viewer="google"]
An informational meeting on Nov. 20 turned confrontational
ARTICLE BY MELISSA SIMON | simivalleyacorn.com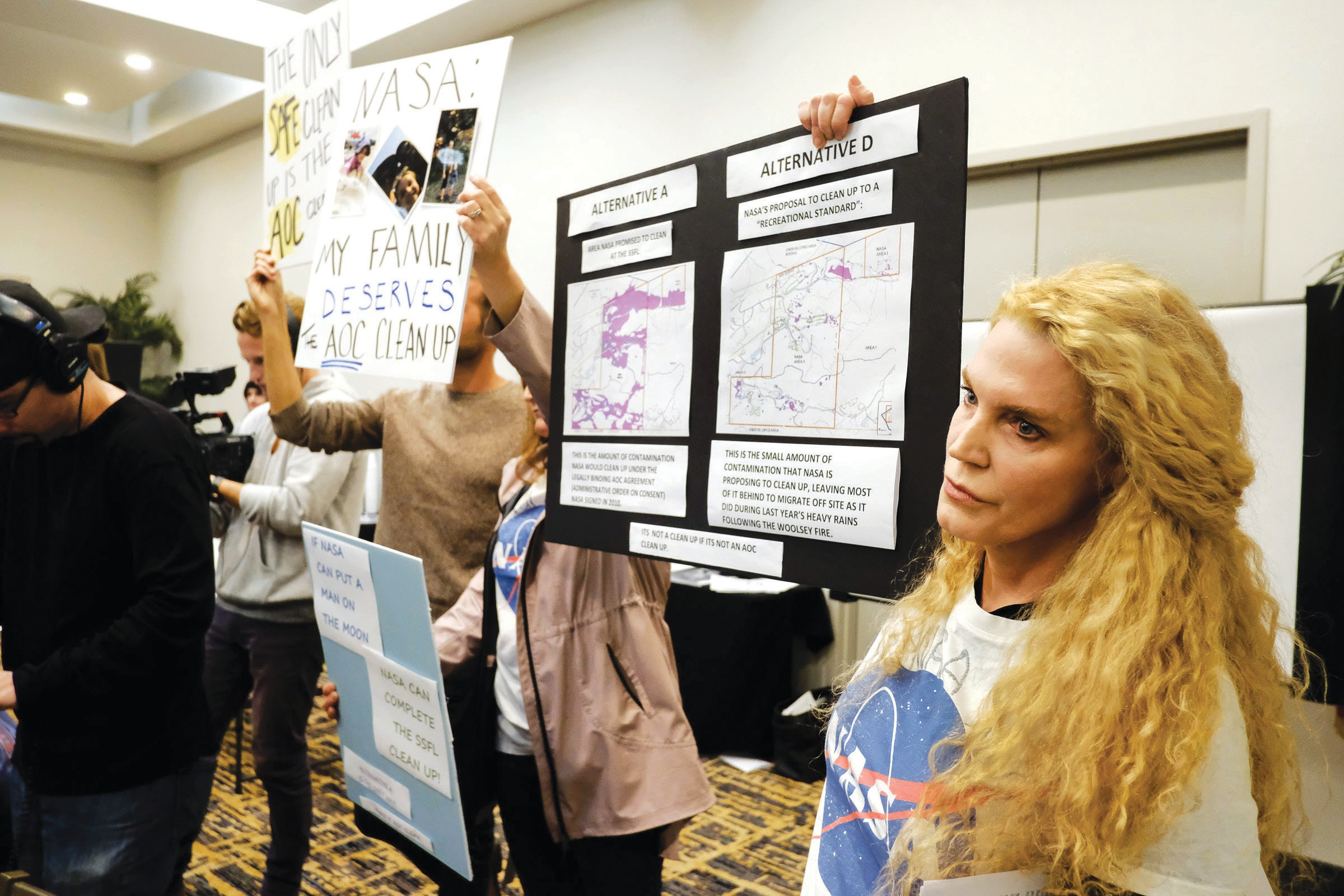 A public meeting regarding the long-delayed cleanup at the Santa Susana Field Lab last week got heated when police were called in to remove one of the activists waiting to give feedback on a recently released environmental impact study.
Dan Hirsch, president of the nonprofit nuclear policy organization Committee to Bridge the Gap, had planned to present a slideshow while giving his three minutes of testimony during a Nov. 20 event held by NASA at Best Western Posada Royale Hotel in Simi Valley. The three-minute time was allotted to anyone who chose to share comments related to the field lab.
But the longtime site cleanup activist said he was met with opposition from NASA officials, who physically tried to block the setup of a projector that he brought with him and then later called police to have him removed from the venue.
The confrontation lasted about 15 minutes, he said. And while he was waiting quietly in line to give his comments, Hirsch said police showed up and asked him to leave voluntarily or he would be charged with trespassing.
The 2,850-acre field lab in unincorporated hills just southeast of Simi Valley experienced the partial nuclear meltdown in 1959 when it was the Rocketdyne/Atomics International rocket engine test and nuclear facility. The site also experienced other chemical and radioactive contamination over the years.
ARTICLE BY MIKE HARRIS | vcstar.com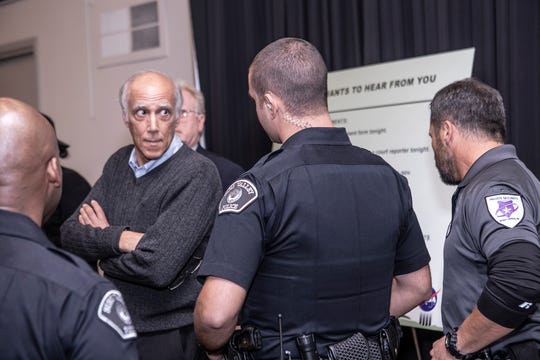 Fireworks erupted this week at a NASA public meeting on the much-delayed cleanup of a 1959 partial nuclear meltdown at the Santa Susana Field Laboratory outside Simi Valley.
Longtime cleanup activist Dan Hirsch, president of the Committee to Bridge the Gap, a nonprofit nuclear policy organization, said he was asked by Simi Valley police to leave Wednesday night's meeting at the Best Western Posada Royale after trying unsuccessfully to present a slide show.
The meeting was held to allow the public to comment on NASA's recently released Draft Supplemental Environmental Impact Statement regarding cleaning up its portion of the field lab site.
The next director of Sandia National Laboratories has ties to both national laboratories in New Mexico.
ARTICLE BY: SCOTT TURNER
abqjournal.com © 2019 Albuquerque Journal
James S. Peery will succeed Stephen Younger who is retiring at the end of the year. He will become the 16th laboratories director in Sandia's 70-year history and will officially lead the labs beginning Jan. 1.
Peery, 57, worked at Sandia from 1990 to 2002 and then again from 2007 to 2015. He has served in multiple leadership capacities at Sandia and Los Alamos national laboratories during his career. He currently serves as Associate Laboratory Director of National Security Sciences at Oak Ridge National Laboratory in Tennessee.
Peery's appointment was announced Monday afternoon


Santa Fe, NM – Today, the Santa Fe New Mexican newspaper reported: 
"Santa Fe city leaders asked for developers' ideas on what to do with the city-owned midtown campus…The National Nuclear Security Administration [NNSA], which administers the Los Alamos National Laboratory management and operating contract, submitted a master developer proposal to build an open-campus environment with administrative offices, sustainable green spaces, engineering space, light manufacturing, training facilities and research and development…

[A NNSA spokesperson said] "LANL is undergoing unprecedented growth and expects to hire more than 1,000 new personnel annually for the next several years. Having a new campus — midway between New Mexico's two national laboratories [LANL and Sandia]— to house professional staff, scientists, and engineers in partnership with the city of Santa Fe — would be very beneficial." "


Santa Fe, NM – Today, Pope Francis called for the global abolition of nuclear weapons while paying homage to the victims of the bombings of Hiroshima and Nagasaki. Those two cities were both destroyed by atomic weapons designed and produced by the Los Alamos National Laboratory, located in northern New Mexico's Santa Fe Catholic Archdiocese.
The Holy Father declared: 
"With deep conviction I wish once more to declare that the use of atomic energy for purposes of war is today, more than ever, a crime not only against the dignity of human beings but against any possible future for our common home. The use of atomic energy for purposes of war is immoral, just as the possessing of nuclear weapons is immoral, as I already said two years ago. We will be judged on this. Future generations will rise to condemn our failure if we spoke of peace but did not act to bring it about among the peoples of the earth.  How can we speak of peace even as we build terrifying new weapons of war?"
Research has repeatedly shown that diverse teams generate the best outcomes and that the presence of women in policy discussions adds value and sustainability to policies and impact.
ARTICLE BY: LAURA S. H. HOLGATE & MICHELLE DOVER| nationalinterest.org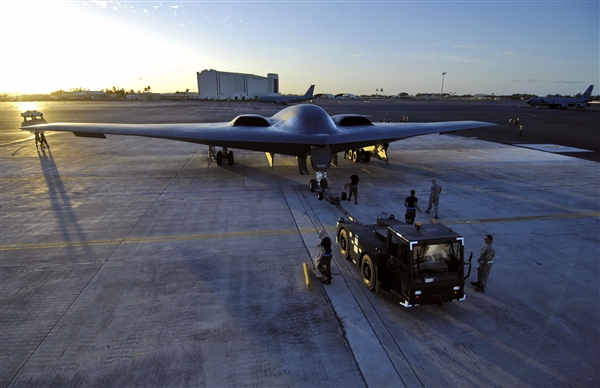 It has been one year since more than thirty leaders in nuclear policy stood up to advance gender equality through public pledges in support of institutional change. Since then, Gender Champions in Nuclear Policy, a leadership network in nuclear policy committed to breaking down gender barriers and making gender equality a working reality, has grown to include the leaders of over forty-two organizations worldwide. The latest, Thomas Mason, Director of Los Alamos National Laboratory, marks the first U.S. national laboratory director to join their ranks.
Collectively, the group has made 140 specific, time-bound commitments ranging from pledging to increase women's participation in panels, events, and publishing, to establishing paid internship programs and bringing gender diversity to their Boards of Directors. Champions also pledge to use their own cachet as speakers to improve the gender balance of panel discussions.
Together, they are demonstrating that we can create change within our own institutions and networks to create better outcomes through diversity.
Rick Perry says Trump (and Obama) were 'ordained by God' to be president
ARTICLE BY: DANIEL BURKE | cnn.com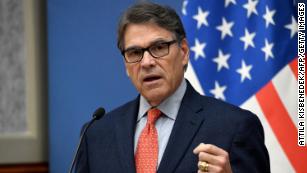 (CNN) Like a lot of evangelical Christians, Energy Secretary Rick Perry believes in a God who gets involved in every aspect of our lives — including the election of Donald Trump as President.
"I'm a big believer that the God of our universe is still very active in the details of the day-to-day lives of government," Perry told Fox News in remarks aired on Sunday.
"You know, Barack Obama doesn't get to be the President of the United States without being ordained by God. Neither did Donald Trump."
Perry went on to say that being God's instrument on Earth doesn't mean that Trump is a perfect person. Echoing the argument of other white evangelical Christians, the Texas Republican went on to cite several biblical figures, including King David, whose private lives didn't always align with biblical standards.
WIPP was supposed to be a demonstration for the rest of the country, a test run to see if nuclear waste could be buried in salt elsewhere.

It wasn't meant to become America's only nuclear repository — "pilot plant" is in its name — yet today it is. Watchdogs say that by tabbing thousands of barrels of plutonium waste to go there, the Energy Department is reshaping the mine's purpose.
"What it (implies) is quite dramatic expansion of the Waste Isolation Pilot Plant or another WIPP-like facility somewhere," said Jay Coghlan, director of Nuclear Watch New Mexico, another watchdog group.
BY: Thad Moore [email protected] postandcourier.com Nov 23, 2019 Updated Nov 24, 2019
In the time it will take for South Carolina's stockpile of weapons-grade plutonium to decay, you could repeat most of human history, starting back in the Stone Age.
By the time its byproducts lose the explosive potential to be used in nuclear weapons, some 7 billion years will have passed. The Earth itself will have doubled in age, and then some.
The U.S. government will officially decide in the next few years where the plutonium — the metal used to trigger nuclear weapons — will spend that eternity. And when it does, it will ask another part of the country to bear a profound burden: to house thousands of barrels filled with scraps of the Cold War and America's nuclear arms race, a legacy that may well outlast our civilization.
That question will soon be posed to New Mexico, where the U.S. Department of Energy has excavated cavernous vaults deep below the ruddy soil in the state's southeastern corner. The government hopes it will eventually hold tons of plutonium it has decided it no longer needs — enough to build a few thousand bombs the size of the one dropped over Nagasaki, Japan.
If New Mexico says yes, the Energy Department will bury some 20,000 steel drums deep underground there, in a ribbon of salt as thick as Charleston's Ashley River is wide.
If it says yes, trucks will carry the plutonium load by load down Interstate 20 for the next three decades, and workers will lower it almost half a mile underground, where it will await its final fate: the mine's slow collapse, and salt entombing it forever.
Pope Francis calls for a 'world without nuclear weapons' during visit
Pontiff urges disarmament as he tours Japan's atomic bomb sites and meets survivors of the 1945 attacks
ARTICLE BY: JUSTIN MCCURRAY | theguardian.com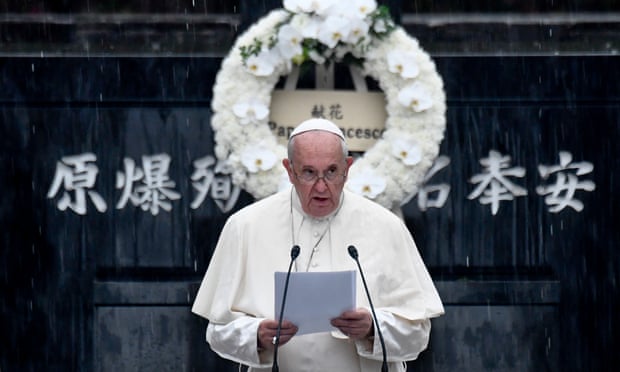 Pope Francis has condemned the "unspeakable horror" of nuclear weapons during a visit to Nagasaki, one of two Japanese cities destroyed by American atomic bombs towards the end of the second world war.
Speaking on the second day of the first papal visit to Japan for 38 years, Francis urged world leaders to end the stockpiling of nuclear weapons, saying it offered their nations a false sense of security.
"Convinced as I am that a world without nuclear weapons is possible and necessary, I ask political leaders not to forget that these weapons cannot protect us from current threats to national and international security," he told hundreds of people at the city's rain-drenched atomic bomb hypocenter park on Sunday.
Earlier, Francis had placed a wreath and prayed at the foot of a memorial to the 74,000 people who died instantly and in the months after the US dropped a nuclear bomb on Nagasaki on 9 August 1945, three days after it had carried out a nuclear attack on Hiroshima, in which 140,000 people died by the end of the year.
A whole slew of 2020 candidates have either pleaded ignorance on certain nuclear policies or given answers that were borderline incomprehensible.
ARTICLE BY JOHN KRZYANIAK | thebulletin.org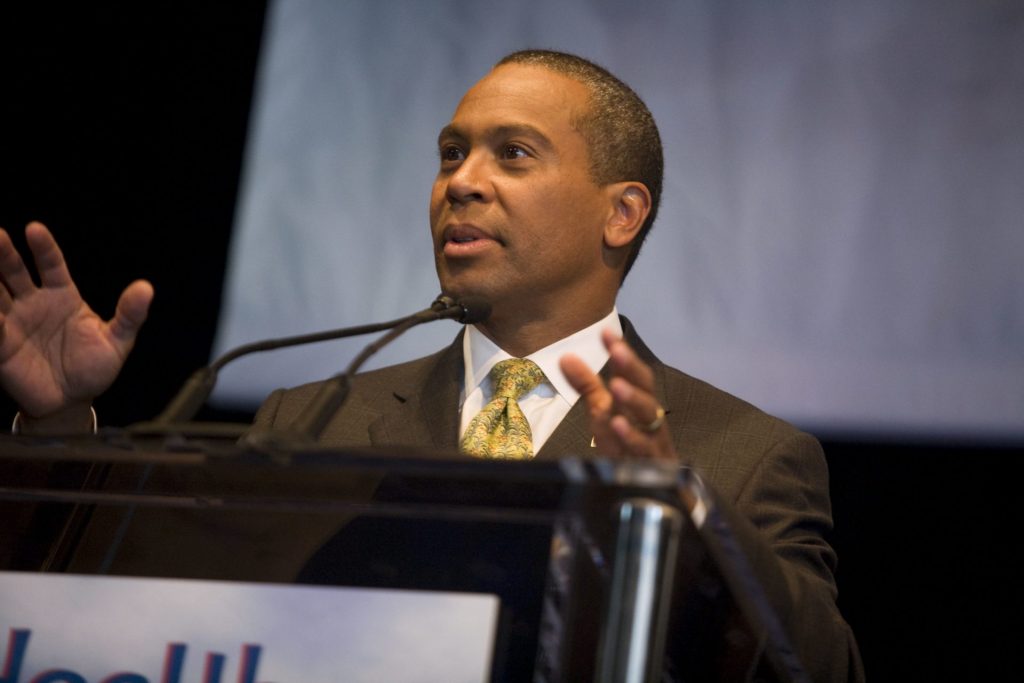 Deval Patrick, the former governor of Massachusetts, became the latest latecomer to the 2020 presidential campaign when he entered the fray last week. At the time of this writing, he does not have very many clear policy positions, or even a campaign website. But anyone running for president—even someone who's still on the honeymoon period of his announcement—should expect to be asked tough policy questions, especially on important issues like nuclear weapons. Was Patrick prepared? Well, not really.
In a video circulating on social media, Jeremy Love, who identifies himself as a board member of New Hampshire Peace Action, approaches Patrick and starts to ask him about a no-first-use policy in the United States.
ARTICLE BY JOE GOULD & AARON MEHTA | defensenews.com
WASHINGTON — NATO allies worried U.S. President Donald Trump will abandon the Open Skies Treaty have been told the administration views the arms control agreement as a danger to U.S. national security, and that unless those nations can assuage such concerns, the U.S. will likely pull out, Defense News has learned.
At a meeting in Brussels last week, Trump administration officials laid out for the first time a full suite of concerns with the treaty and made clear they were seriously considering an exit. The agreement, ratified in 2002, allows mutual reconnaissance flights over its 34 members, including the U.S. and Russia.
The U.S. outreach comes amid unusually strong and coordinated pressure from European allies inside and outside of NATO upon both the administration and Congress to remain in the treaty — and before a planned NATO leaders summit in London next month.
Allies generally argue the treaty is a valuable channel for transparency and dialogue between Russia and the United States, the world's top two nuclear superpowers.
H.R. 2699 aims to open one or more dumps in the Southwest — so-called consolidated interim storage facilities (CISFs), targeted at New Mexico and/or Texas, as well as a permanent burial dump at Yucca Mountain, Nevada, on Western Shoshone Indian land. If any one of these dumps open, large-scale shipments of high-risk irradiated nuclear fuel, by road, rail, and/or waterway, would travel through most states, past the homes of millions of Americans.
H.R. 2699, the Nuclear Waste Policy Amendments Act of 2019, was passed by the U.S. House Energy & Commerce Committee on Wed., Nov. 20, by voice vote.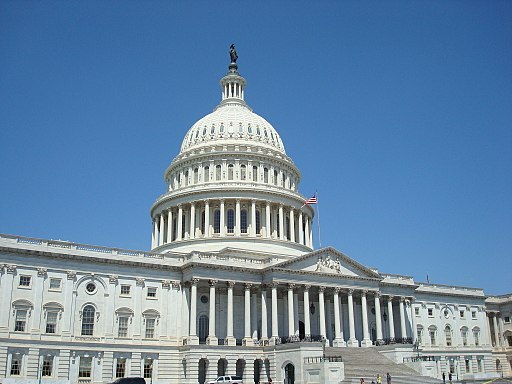 That is, there is no roll call record as to how each U.S. Representative voted.
Voice votes are usually applied only to non-controversial matters, such as naming a post office. This dangerously bad high-level radioactive waste legislation should be among the most controversial bills Congress addresses.
H.R. 2699 aims to open one or more dumps in the Southwest — so-called consolidated interim storage facilities (CISFs), targeted at New Mexico and/or Texas, as well as a permanent burial dump at Yucca Mountain, Nevada, on Western Shoshone Indian land. If any one of these dumps open, large-scale shipments of high-risk irradiated nuclear fuel, by 
road, rail
, and/or 
waterway
, would travel through most states, past the homes of millions of Americans.
Considering their targeting for the nuke waste dumps, this bill could be called the Screw Nevada, New Mexico, and Texas bill.
But when it comes to the high-risk transportation impacts, we all live in Nevada, New Mexico, and Texas!
See the self-congratulatory press release by the U.S. House Energy & Commerce Committee chairman, Frank Pallone Jr. (Democrat-New Jersey), 
here
. 
What can you do? Contact your U.S. Representative, and urge opposition to this dangerously bad bill, H.R. 2699!
A Defense Intelligence Agency report made public this week concludes that Iran's government remains prepared to pursue nuclear weapons and missiles to deliver them.
ARTICLE BY BILL GERTZ | thewashintontimes.com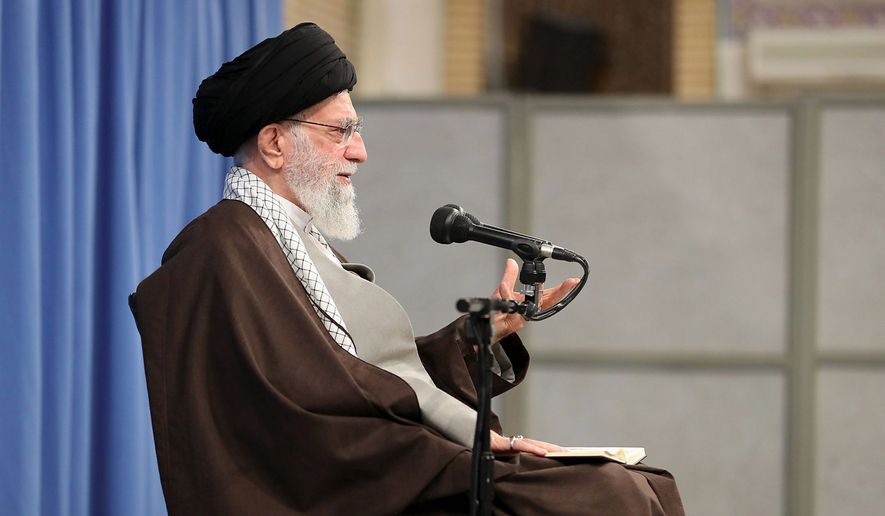 "Iran's overarching strategic goals of enhancing its security, prestige, and regional influence have led it to pursue nuclear energy and the capability to build missile-deliverable nuclear weapons, if it chooses to do so," says the report, "Iran Military Power."
The report says Iran currently has no nuclear weapons and under the 2015 international nuclear deal agreed not to pursue nuclear arms. However, work by Tehran on space launcher vehicles indicates that Iran continues to develop long-range missiles that could be used for nuclear strikes.
While lacking intermediate-range and intercontinental-range missiles, "Tehran's desire to have a strategic counter to the United States could drive it to develop and eventually field an ICBM," the report said.
https://www.facebook.com/NukeWatch.NM/videos/825812604488302/
[embeddoc url="https://nukewatch.org/wp-content/uploads/2019/11/MK-11-19-19-Pu-Pits-W87-1.pptx" download="all" viewer="google"]
1:30PM TODAY on KTRC Talk Radio 1260 AM: Marylia Kelly of Tri Valley CARES
Tune in here ↓
Lipsky, who continues to raise concerns about the dangers of radioactive waste, will be in Santa Fe this week for a workshop organized by Nuclear Watch New Mexico, which opposes plans for pit production at Los Alamos National Laboratory. The event takes place Wednesday evening at the Mud Gallery.
ARTICLE BY: MARK OSWALD | abqjournal.com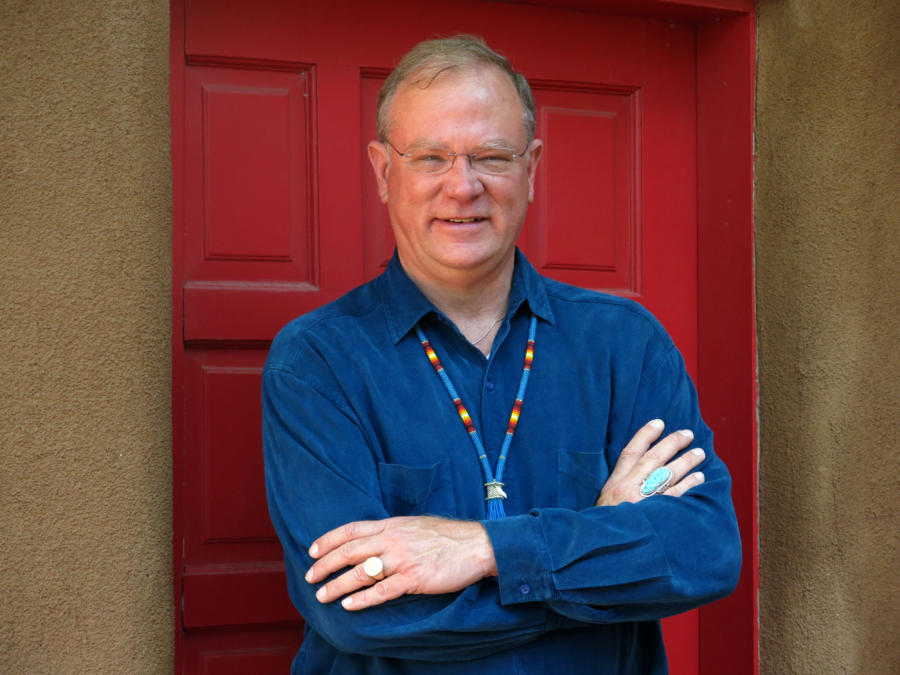 SANTA FE, N.M. — Jon Lipsky is a retired federal agent with a big notch in his gun – he shut down a plant that made plutonium parts for the nation's nuclear weapons.In an episode unique in American history, in June 1989, Lipsky led the FBI's raid on the U.S. Department of Energy's Rocky Flats Plant in Colorado, where the cores of nuclear weapons, or "pits," were made.
Later, under a plea deal, the private contractor that ran the plant for the DOE – Rockwell International – admitted to four felonies and six misdemeanors for environmental crimes and paid the government $18.5 million. The plant formally closed forever in 1992 and the U.S. has made only a handful of pits since.
3:00PM TODAY on KTRC Talk Radio 1260 AM: Jay Coghlan of Nuclear Watch New Mexico and Jon Lipsky, the FBI agent who led the 1989 raid investigating environmental crimes that shut down the Rocky Flats Nuclear Bomb Plant
Tune in here ↓
Feds aim to push back the opening of 'glassification' plants, while state officials say the Department of Energy has been underfunding the cleanup of America's most poisoned site.
Already 12 years behind schedule, a project at the Hanford nuclear complex meant to transform millions of gallons of radioactive waste into benign glass faces yet another delay.
ARTICLE BY: JOHN STANG | crosscut.com
Since the 1990s, Washington state has been prodding the U.S. Department of Energy to build two "glassification" plants at Hanford that would permanently contain the waste stored in aging tanks on the site. Delays have added to the cost of the project, now estimated at $17 billion.
Glassification was supposed to begin in 2007. On the current schedule, lower-level radioactive waste wouldn't be entombed in glass cylinders until 2023. And the high-level radioactive wastes? At present, glassification of that waste is set to begin in 2036, 29 years behind the original deadline.
The Energy Department wants to push that target back even further, and last month began negotiations with state leaders to do so. Those negotiations are also expected to address whether additional tanks must be built to hold the waste, a move the state supports, but which the DOE has been reluctant to adopt
"We want to try to come up with a schedule that doesn't have to be revised every few years," said Suzanne Dahl, section manager for tank waste management with the state Department of Ecology. Dahl noted that the longer the project takes, the more it will cost the federal government.
Located dead center in the 584-square-mile Hanford Nuclear Reservation is the most radiologically and chemically polluted spot in the Western Hemisphere. The site's 177 underground tanks hold 56 million gallons of radioactive fluids, sludges and chunks, mixtures of roughly 100 different substances.
The environmental disaster at the nixed Rocky Flats Plant in Colorado should be a red flag to those in the CSRA, watchdogs cautioned Tuesday, as the nation's energy and defense departments consider establishing a new nuclear weapons mission at the sprawling Savannah River Site.
ARTICLE BY: COLIN DEMAREST | aikenstandard.com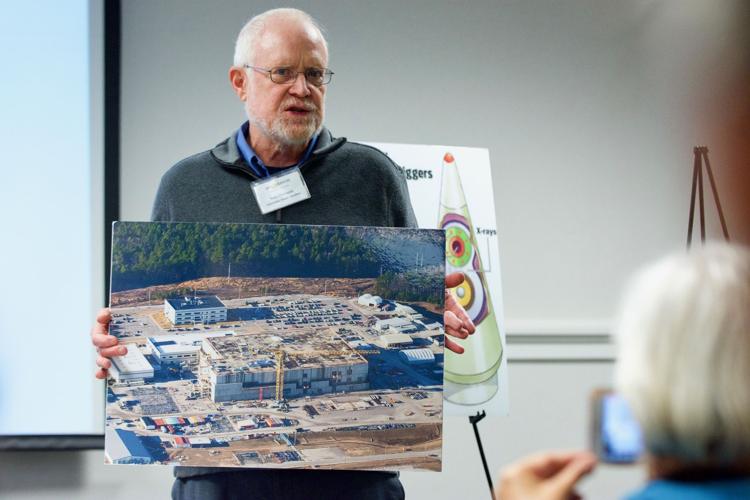 SRS Watch Director Tom Clements and representatives of the Rocky Mountain Peace and Justice Center in Colorado on Tuesday warned roughly two-dozen forum attendees of health and environmental repercussions that could come with a local plutonium pit production mission, as has been suggested.
The Rocky Flats Plant was the last place the federal government produced pits, nuclear weapon cores, en masse.
It was raided by the FBI decades ago following a clandestine investigation, was subsequently shuttered and then shoddily cleaned up, according to Pat Mellen, a Colorado-based attorney who spoke Tuesday.
"It was an absolute disaster," Clements said of the Rocky Flats facility, which is near Denver. "Plutonium fires, releases, worker exposure, downwind exposure. We have been where you're at right now, and we did it wrong," Mellen said, speaking after the SRS Watch director. "We did it wrong at Rocky Flats."
The Department of Defense and the National Nuclear Security Administration, part of the Department of Energy, in May 2018 recommended producing pits at the Savannah River Site, about 30 minutes south of Aiken.
While many local officials and lawmakers have welcomed the enduring mission, others, like Clements, have expressed repeated concerns.
"I used to tell students, 'If you want to be protected from Rocky Flats, don't breathe,'" said LeRoy Moore, another speaker at the Tuesday night event. That comment received some laughs.
The proposed production hub at SRS, a never-completed and repurposed Mixed Oxide Fuel Fabrication Facility, would be one prong in a two-pronged plan. Another 30 pits per year would be produced at Los Alamos National Laboratory in New Mexico, according to the recommendation.
"There could also be high-dollar costs. Responding to a lawsuit by environmental groups trying to halt the construction of the Y-12 facility in Tennessee, NNSA said a six- to 12-month delay in construction at that location could result in almost $1 billion in extra costs for taxpayers and the agency may have to lay off 1,000 construction personnel. Those numbers, first reported by the Exchange Monitor, likely have resonance with other potential delays at construction sites caused by a CR — meaning construction delays at one or more sites could quickly become costly for an agency whose facilities and construction needs have traditionally been underfunded."
ARTICLE BY: AARON MEHTA | defensenews.com
WASHINGTON — A long-term continuing resolution will result in delays for modernizing America's nuclear warheads, while putting at risk an already challenging plan to build plutonium pits needed for the next generation of U.S. intercontinental ballistic missiles, nuclear officials are warning.
The National Nuclear Security Administration is a semiautonomous agency under the Department of Energy that handles the manufacturing and maintenance of America's nuclear warheads. Like other government agencies, NNSA would be limited to fiscal 2019 funding limits under a continuing resolution, and it would be unable to start new contracts.
The current continuing resolution, or CR, is set to end Nov. 21, but there is little expectation that regular budgeting will then resume. Congress is debating the merits of pushing the CR through December, but analysts are concerned the CR could extend into next year.
"We are in a situation right now where we have single-point failures throughout our enterprise," Lisa Gordon-Hagerty, the NNSA administrator, said during a Defense Writers Group breakfast earlier this month. "It's necessary for us, for the NNSA and for the nuclear security enterprise to receive consistent and robust funding to modernize our infrastructure as well as continue ongoing operations."
"We're looking at where we can move funding insofar as CRs will allow us to do so," she added. "We're working very closely with OMB and the administration to see what we can do to continue our important programs to modernize the infrastructure as well as the stockpile and our workforce initiatives and our endeavors."

The Ploughshares Fund board of directors recently awarded grants to over 20 organizations

The Ploughshares Fund board of directors recently awarded $1.5 million in new grants to over 20 organizations working to end nuclear threats.
"These investments will develop new champions, provide vital research and empower American citizens to create a new vision for a saner nuclear policy," said Ploughshares Fund President Joe Cirincione. "We have a balanced portfolio," Cirincione explained, "The board invests in the best expert research, the most effective advocates, the clearest media messengers and, increasingly, in the new mass movements energizing public involvement on policy issues."
For example, a new grant to National Security Action will allow that organization of former and future government officials to craft a new nuclear posture plan for the United States. To promote diplomacy and reduce the risk of war, the board gave a grant to the Quincy Institute for Responsible Statecraft to help launch this new institute and work on the threat of new wars in the Middle East and to promote diplomacy with North Korea. "We want to inject new ideas and proposals, providing political space to de-escalate current tensions and create viable diplomatic solutions," said Director of Programs Michelle Dover.
"It's a great agreement and we need to keep it alive," Slovakia's foreign minister, Miroslav Lajcak, told reporters.
However, the Europeans are hardly surprised by Iran's actions. They believe the writing has been on the wall ever since Trump withdrew from the nuclear agreement last year, claiming that it does not to stop Tehran from developing missiles or undermining stability in the Gulf region.
"Sadly, it's a degradation that was to be expected," Asselborn said.
ARTICLE BY: LORNE COOK | dailyinterlake.com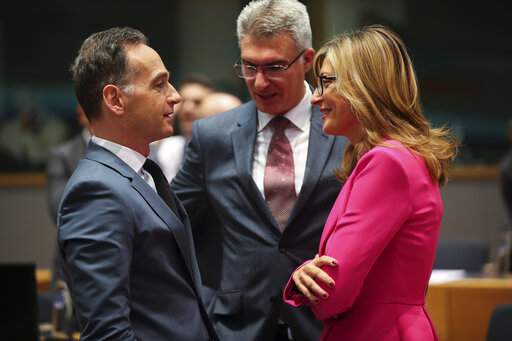 BRUSSELS (AP) — European Union foreign ministers on Monday affirmed their support for the nuclear deal with Iran, after the Islamic Republic began enrichment work at its Fordo site in a fresh act of defiance that seems likely to spell the end of the painstakingly crafted international agreement.
At talks in Brussels, the ministers mulled what action to take as they awaited a new report from the International Atomic Energy Agency later Monday on whether Iran is still complying with its commitments.
EU foreign policy chief Federica Mogherini said that the ministers underlined their "full commitment to the agreement that remains crucial for our security, even if it's increasingly difficult to preserve it. We will continue our efforts to have a full implementation of the agreement."
The EU powers that signed the 2015 Iran nuclear deal — Britain, France and Germany — were due to hold talks later Monday in Paris to discuss the next steps once the U.N.'s nuclear watchdog issues its latest findings.
A joint commission meeting of all the signatories is likely to be held in coming days.
Boeing, Dept. of Energy and NASA push plans to renege on agreements to fully clean up the Santa Susana Field Lab, point of origin for Woolsey Fire
"Time and again, Boeing has cut corners on safety, whether on its airplanes or at SSFL, putting profits above all else."
"The failure to clean up the site added insult to injury for people impacted by the fire."
Contact:  Denise Duffield, 310-339-9676 or [email protected], Dan Hirsch, 831-336-8003 or [email protected], Melissa Bumstead [email protected]  | psr-la.org
One year after the devastating Woolsey Fire began at and burned most of the contaminated Santa Susana Field Laboratory (SSFL,) Boeing, the Department of Energy and NASA are pushing forward plans to abrogate cleanup agreements and leave most of the radioactive and chemical contamination on the site unremediated. SSFL is grossly polluted from decades of nuclear and rocket-engine testing activities including several accidents, spills, and intentional toxic releases.
On November 8, 2018, the Woolsey Fire ignited approximately 1,000 yards from the site of a partial nuclear meltdown of SSFL's Sodium Reactor Experiment. The fire burned approximately 80% of the contaminated 2,850 acre facility before burning to Malibu, scorching nearly 97,000 acres, 1,643 structures, and prompting the evacuation of more than a quarter million people in one of Southern California's worst wildfires to date. Three people lost their lives in the fire.
Ask the downwinders of nuclear weapons tests at the Marshal Islands and the Nevada Test Site whether the government should be trusted. Why should LANL be trusted, when it used to claim that groundwater contamination was impossible, but today we know it is contaminated with chromium, perchlorates, high explosives, etc.?
More recently, how can the public trust LANL when it sent an improperly prepared radioactive waste barrel that ruptured and closed the Waste Isolation Pilot Plant for three years, contaminating 21 workers with plutonium and costing the American taxpayer $3 billion to reopen?
November 5  This week features Princeton physicist Dr. Zia Mian, sitting down with Michelle Dover to discuss the India-Pakistan nuclear dyad and whether the global nuclear order is worth saving.
"Who decides how human society and human civilization conducts affairs," Dr. Mian asked Dover. "Nine countries with nuclear weapons or everybody else?"
Before that, Esther Im from the National Committee on North Korea joins Michelle Dover and Akshai Vikram for the Early Warning news segment.
Listen, Subscribe and Share on iTunes · Spotify · SoundCloud · YouTube · Google Play · Sticher
Also available on ploughshares.org/pressthebutton
Gov. Mark Gordon says he is open to Wyoming pursuing a nuclear waste storage facility though he doesn't personally believe it's the best industry for the state.
ARTICLE BY TOM COULTER | wyomingnews.com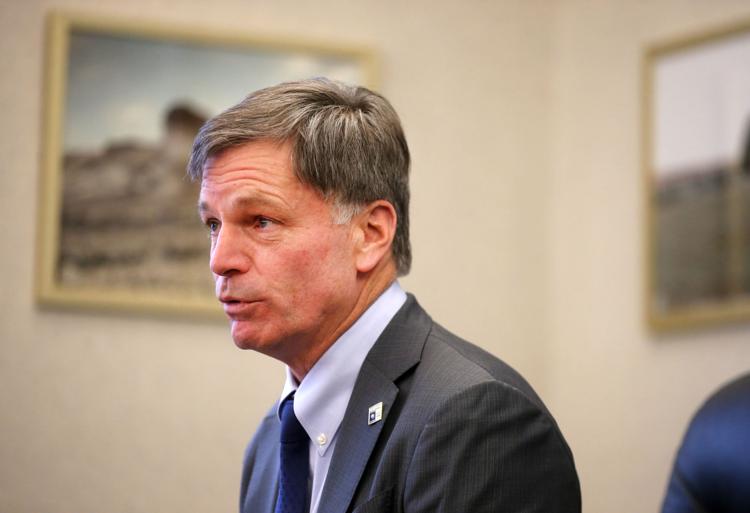 CHEYENNE – Gov. Mark Gordon said last week he could still be convinced to pursue a nuclear waste storage program that will be considered Tuesday in a legislative committee meeting.
During a meeting Monday with the Wyoming Tribune Eagle's editorial board, Gordon said he would wait to see what the Wyoming Legislature finds in its studies.
"I don't think it's the best industry for Wyoming," Gordon said. "But I would say this emphatically: If there is a good reason to do it, and we have adequate safeguards, though personally I may not feel it's the best industry for Wyoming, I'm not going to stand in its way."
During the second day of its meeting next week in Casper, the Legislature's Joint Minerals, Business and Economic Development Interim Committee will consider a bill authorizing the governor to negotiate with the U.S. Department of Energy to store spent nuclear fuel rods within the state.
Last Major Nuclear Arms Pact Could Expire With No Replacement, Russia Says
The treaty, disliked by President Trump, will run out in 14 months — and there is too little time to hammer out a new one, a Russian official said.
ARTICLE BY TOM BALMFORTH | reuters.com
MOSCOW (Reuters) – Russia said on Friday there was no longer enough time left for Moscow and Washington to negotiate a full-fledged replacement for the New START nuclear arms control treaty before it expires in February 2021.
The New START accord is the last major nuclear arms control treaty between the world's two biggest nuclear powers and limits the number of strategic nuclear warheads they can deploy.
The fate of the accord has been in the spotlight since Washington in August pulled out of another landmark strategic arms accord, the Intermediate-Range Nuclear Forces Treaty (INF), citing violations by Russia that Moscow denies.
"It's already obvious that with the time that is left… we will not be able to work out a full-fledged replacement document," Vladimir Leontyev, a foreign ministry official, was quoted as saying by Interfax news agency.
The treaty can be extended by mutual agreement, but the prospect of that happening is unclear as Washington is not moving quickly and Moscow would need at least half a year to implement any extension agreement, Leontyev said. There was no immediate reaction from Washington to his comments.
ARTICLE BY KYLE MIZOKAMI | nationalinterest.org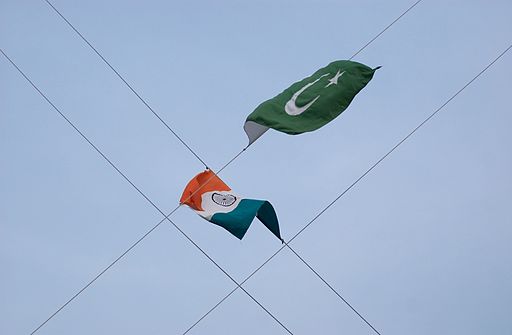 Experts believe Pakistan's nuclear stockpile is steadily growing. In 1998, the stockpile was estimated at five to twenty-five devices, depending on how much enriched uranium each bomb required. Today Pakistan is estimated to have an arsenal of 110 to 130 nuclear bombs. In 2015 the Carnegie Endowment for International Peace and the Stimson Center estimated Pakistan's bomb-making capability at twenty devices annually, which on top of the existing stockpile meant Pakistan could quickly become the third-largest nuclear power in the world.
Pakistan and India are clearly in the midst of a nuclear arms race that could, in relative terms, lead to absurdly high nuclear stockpiles reminiscent of the Cold War. It is clear that an arms-control agreement for the subcontinent is desperately needed.
Nuclear News Archives – 2018
The U.S. is threatening to suspend a Cold War treaty limiting medium-range missiles because it says one of Russia's weapons violates the agreement.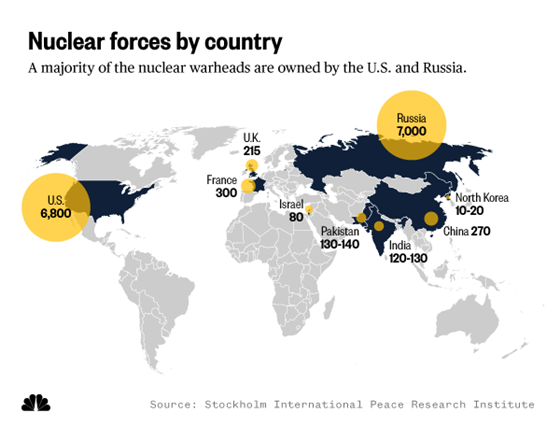 By Yuliya Talmazan and Alexander Smith
Russian President Vladimir Putin warned Thursday that the world is underestimating the threat of nuclear war and blamed the U.S. for risking a collapse in global arms controls.
nbcnews.com | Dec. 20, 2018 / 1:16 AM PST / Updated Dec. 20, 2018 / 7:04 AM PST
The U.S. is threatening to suspend a Cold War treaty limiting medium-range missiles because it says one of Russia's weapons violates the agreement.
During his annual marathon news conference Thursday, Putin insisted that Washington was to blame. Most experts agree Russia has been violating the Intermediate-Range Nuclear Forces Treaty, signed in 1987 by President Ronald Reagan and Soviet leader Mikhail Gorbachev.
However, many of those same analysts have criticized President Donald Trump for walking away from the INF Treaty. They argue that quitting it won't bring Russia into line, and instead could trigger an arms race with ground-based nuclear missiles returning to Europe for the first time in decades.Continue reading
Arms control isn't perfect. But abandoning treaties without a plan for the future is dangerous.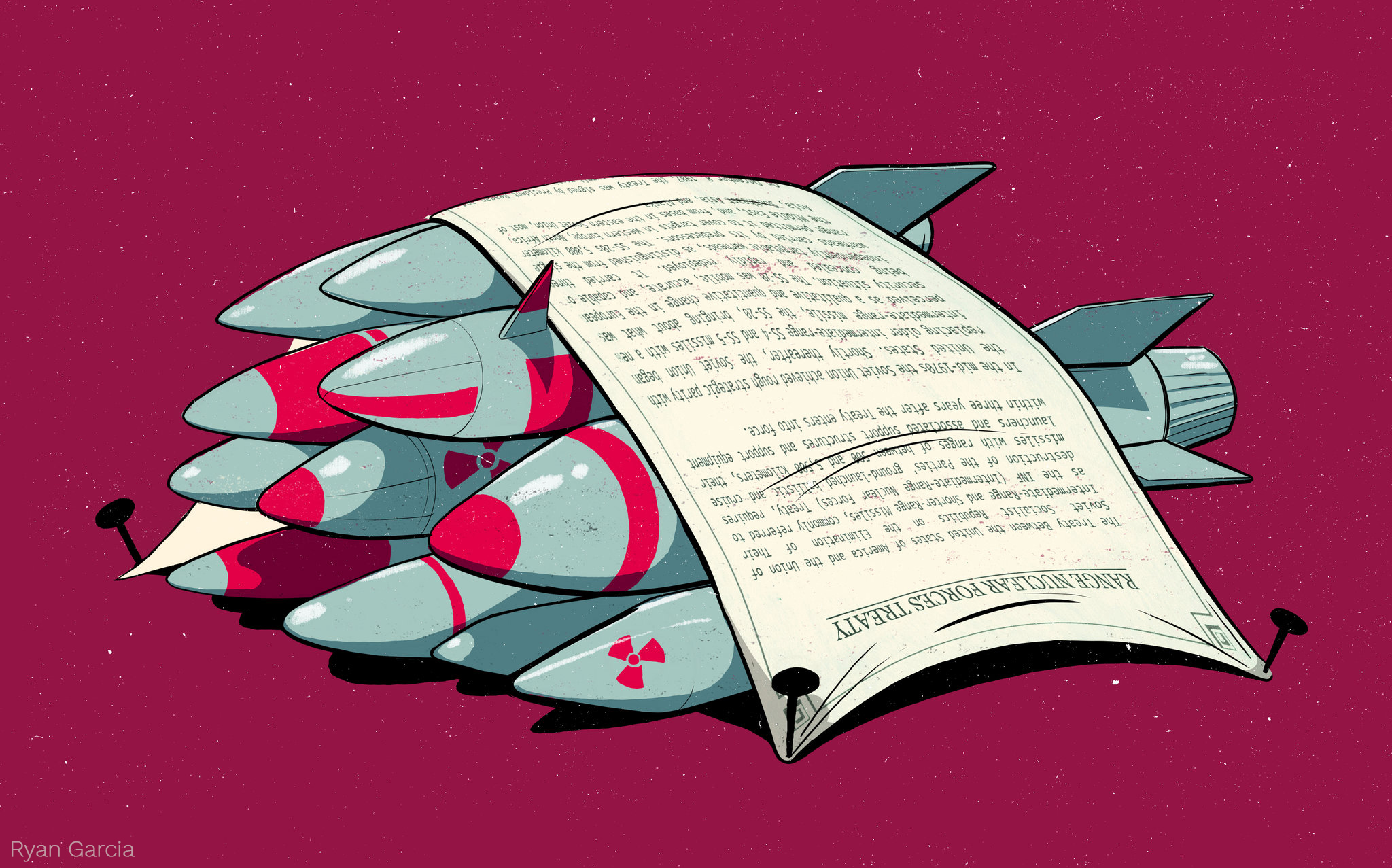 The Editorial Board
The editorial board represents the opinions of the board, its editor and the publisher. It is separate from the newsroom and the Op-Ed section.
nytimes.com | Dec. 15, 2018
Every American president from John F. Kennedy to Barack Obama has successfully negotiated an agreement with the Soviet Union, or the Russian federation, to reduce the threat from both countries' vast nuclear arsenals. More than a dozen treaties limiting nuclear testing, nuclear weapons, activities in outer space and missile defense have been part of this mix.
The need for such restraint is irrefutable: No weapons are more lethal and potentially more destabilizing to the world than those that have earned the moniker "city killers."Continue reading

FOR IMMEDIATE RELEASE: Thursday, December 13, 2018
FOLLOWING PRESIDENT TRUMP'S ALARMING DECISION TO DEVELOP NEW NUCLEAR WEAPONS WHILE ALSO MOVING TO UNILATERALLY ABANDON THE BIPARTISAN NUCLEAR TREATIES THAT HAVE HELPED KEEP THE WORLD SAFE FROM NUCLEAR WAR FOR DECADES, SENATORS GILLIBRAND, MERKLEY, WARREN, MARKEY, FEINSTEIN, KLOBUCHAR LEAD GROUP OF 26 SENATORS IN CALLING ON PRESIDENT TRUMP TO WORK TO PRESERVE THESE VITALLY IMPORTANT TREATIES, AVOID DRAGGING OUR COUNTRY INTO A DANGEROUS NEW NUCLEAR ARMS RACE WITH RUSSIA
Senators: "Your Administration's Efforts to Double Down on New, Unnecessary Nuclear Weapons While Scrapping Mutually Beneficial Treaties Risks the United States Sliding Into Another Arms Race with Russia and Erodes U.S. Nonproliferation Efforts Around the World"
By VLADIMIR ISACHENKOV / AP time.com
(MOSCOW) — Two Russian nuclear-capable strategic bombers arrived in Venezuela on Monday, a deployment that comes amid soaring Russia-U.S. tensions.
Russia's Defense Ministry said a pair Tu-160 bombers landed at Maiquetia airport outside Caracas on Monday following a 10,000-kilometer (6,200-mile) flight. It didn't say if the bombers were carrying any weapons and didn't say how long they will stay in Venezuela.

Alliance for Nuclear Accountability
immediate release: Tuesday, November 27, 2018 
Watchdog groups call for Congress to protect nuclear weapons communities—stop DOE limitations on Safety Board
Watchdog groups from across the country are insisting the Department of Energy withdraw DOE Order 140.1, a controversial order that would compromise safety at dozens of facilities in the US nuclear weapons complex, and are asking key Congressional committees to annul the revised order and preserve the critically important prerogatives of the Defense Nuclear Facilities Safety Board (DNFSB).
DOE MUST RESTORE DEFENSE NUCLEAR FACILITIES SAFETY BOARD ACCESS TO INFORMATION, NUCLEAR SECURITY FACILITIES, AND PERSONNEL
What's Happened

On May 14, 2018, the Department of Energy (DOE) Deputy Secretary approved DOE Order 140.1 Interface with the Defense Nuclear Facilities Safety Board, which limits release of information, limits the DNFSB's access to nuclear security sites, and personnel. The impacts are already being felt by Congress, the Board, DOE contractors and workers, and in communities located near some of the most dangerous nuclear facilities across the nation.

ANA's Message

The Alliance for Nuclear Accountability has reviewed DOE Order 140.1 and believes it imposes a level of constraint on DNFSB that jeopardizes the important mission of the Safety Board. In fact, it may well violate the legislation that established the Board. ANA groups and the public at major DOE sites have come to rely on the Safety Board's expertise to identify and hold accountable the DOE and National Nuclear Security Administration for worker and public safety related issues.

 

November 27, 2018
RE: DOE Order 140.1 should be annulled by Congress
Dear House/Senate Armed Services Committee Members:
We are writing to ask that you annul the May 2018 DOE Order 140.1, Interface with the Defense Nuclear Facilities Safety Board and reinstate the previous DOE Order 140.1.
The Defense Nuclear Facilities Safety Board ("DNFSB" or "Safety Board") was established by Congress in September 1988 (Public Law 100-456) in response to growing concerns about health and safety protection that the Department of Energy ("DOE") was providing the public and workers at defense nuclear facilities. In so doing, Congress sought to provide the general public with an independent source of critical oversight to add assurance that DOE's defense nuclear facilities are safely designed, constructed, operated, and decommissioned. Over the past 30 years, the Safety Board's authority and funding has been supported by Congress on a bi-partisan basis.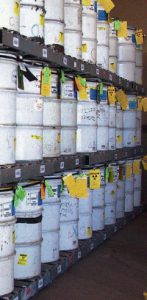 An 85-gallon drum of radioactive waste leaked into its secondary container. Nearly two dozen waste containers were either mislabeled or not labeled at all. Officials failed to conduct mandated hazardous waste inspections.
During Los Alamos National Laboratory's most recent fiscal year, officials logged 69 instances of noncompliance with the federal permit that allows the facility to store, manage and treat hazardous waste, according to a newly released annual report that details the violations.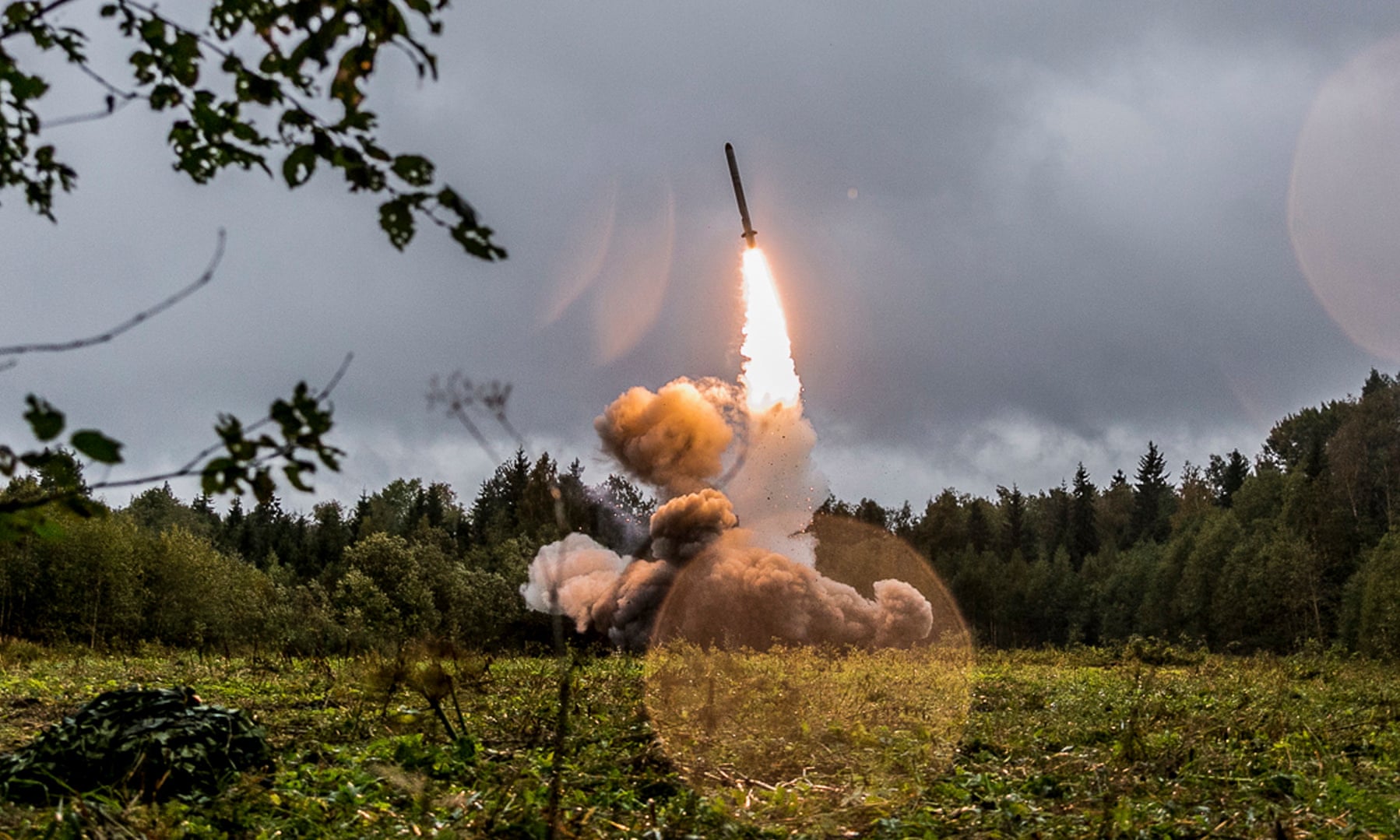 BY JULIAN BORGER in Washington |
theguardian.com
Sun 18 Nov 2018 03.00 EST Last modified on Sun 18 Nov 2018 10.52 EST
– 1987 treaty has kept nuclear weapons out of Europe
– Trump announced withdrawal from deal with Russia in October
European officials are seeking to act as intermediaries between Russia and the US in the hope of salvaging a cold war-era arms control treaty that Donald Trump has threatened to scrap.
However, the diplomats involved are not confident of success in the effort to save the 1987 Intermediate-range Nuclear Forces (INF) treaty. Although they have the support of senior officials in the US defence and state departments, they face opposition from the White House, particularly from the national security adviser, John Bolton.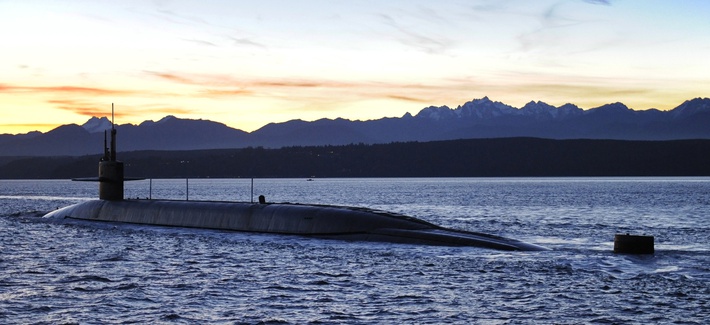 BY MARCUS WEISGERBER  defenseone.com
NOVEMBER 14, 2018
Rep. Adam Smith laid out new terms for a debate over the Pentagon's plans to expand the military's nuclear arsenal.
The incoming chairman of the House Armed Services Committee is taking aim at the Trump administration's plans to expand America's nuclear arsenal.
While Democrats will only control one chamber of Congress for the next two years, Rep. Adam Smith, D-Wash., called for lawmakers to "totally redo the Nuclear Posture Review," the administration's blueprint for replacing Cold War-era nuclear weapons with newer ones envisioned to be aroundContinue reading