2023 News Articles – All Posts
"…Human beings make the threats, evaluate the threats, and decide how to respond. If human beings are prone to folly—and we are—and if human beings run the deterrence process, then nuclear deterrence is inherently flawed. It will fail. Over the long run it cannot be safe. Eventually, human failure will lead to a catastrophic nuclear war."
By Ward Hayes Wilson, THE BULLETIN | September 19, 2023 thebulletin.org
Almost everyone who works actively against nuclear weapons is, at some level, appalled by the immorality of nuclear weapons. This makes sense because the indiscriminate killing of children, grandparents, people with disabilities, and a host of other ordinary folks is appalling.
As a result, the first argument that almost all activists reach for is moral. They bring forward hibakusha to put a human face on the immorality. They talk about the indigenous people who suffered during the mining and production of nuclear weapons. They show graphic pictures of the destruction, the burns, the radiation sickness, and other catastrophic damage done by the bombings. They say, in effect, "Look at the immorality!" They sometimes point to it with a hint of outrage in their voices. How can people not be moved by these horrible, immoral acts?
And yet here we are, 78 years later, in the midst of a second nuclear weapons arms race. Every nation that possesses nuclear weapons is either expanding or upgrading its nuclear arsenal. How can this be?
2022 Select Highlighted Press Items
Nuclear Modernization is the 'Absolute Minimum,' STRATCOM Commander Says | March 8, 2022
US tested hypersonic missile in mid-March but kept it quiet to avoid escalating tensions with Russia | April 4, 2022
Putin's Nuclear Threats Are a Wake-Up Call for the World | March 15, 2022
Intelligence report determines that Russia's WMD threats will grow as losses mount in Ukraine | March 19, 2022
China and the United States: It's a Cold War, but don't panic | March 10, 2022
Russian military doctrine calls a limited nuclear strike "de-escalation." Here's why. | March 8, 2022
North Korea says it will strike with nuclear weapons if South attacks | April 4, 2022
Flying Under The Radar: A Missile Accident in South Asia | April 4, 2022
2022 News Articles
A Department of Energy proposal to dilute and dispose of plutonium waste at the Waste Isolation Pilot Plant in Carlsbad is ready for public comment — the draft environmental impact statement, all 412 pages of it, has been released.
"Stay alert for notices of meetings and time for public comment. There's no guarantee informed opposition will change plans by agencies intent on certain action, but speaking up beats staying quiet. Oh, and think about this: before rushing full speed ahead to produce even more plutonium pits, it's time to at least try to find a way to dispose of the waste we've already created."
[NukeWatch will provide sample comments and make it as easy as possible to participate in the public comment process for the WIPP Permit and Plutonium Waste Disposal plans]
SANTA FE NEW MEXICAN | OUR VIEW December 24, 2022 santafenewmexican.com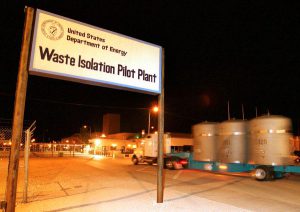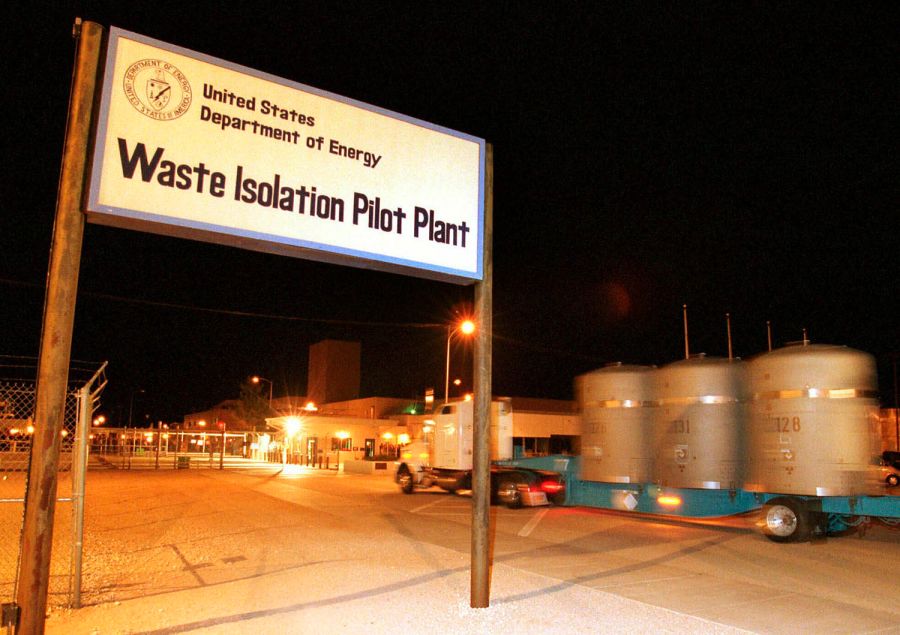 The public can weigh in, whether in writing or by showing up for public hearings that will take place early next year.
Buckle up. This is going to be a contentious discussion.
The U.S. wants to be rid of 34 metric tons of plutonium bomb cores, or pits, stored at the Pantex Plant in Amarillo. The pits are Cold War legacies; because WIPP is restricted in the type of waste it can take, before disposing of it, the material must be diluted. Thus, the term, dilute and dispose. The Department of Energy's decision about the waste was announced two years ago, but with no details.
At one point the Energy Department wanted to turn Cold War plutonium into a mixed oxide fuel for use in commercial nuclear plants. That would have happened at the Savannah River Site in South Carolina, but billions in cost overruns and delays hamstrung the effort, and the Trump administration killed the project in 2018.
It chose the dilute-and-disposal plan.
The draft statement fleshes out just what would happen to prepare the pits for disposal — in a facility, we might point out, that currently is seeking a renewal of its hazardous waste permit from the state of New Mexico. WIPP is open, but state Environment Department Secretary James Kenney and Gov. Michelle Lujan Grisham want more oversight of waste disposal at the plant.
That back and forth is separate from the Energy Department dilute-and-disposal proposal, but the permit discussion provides context for the coming fierce debate.Continue reading
Nuclear News Archives – 2021
"The Environment Department "should be equally considerate towards the judicial review process as it was in the administrative permit modification process, to ensure the courts have sufficient time to review objectively the facts and arguments associated with the appeal." – Steve Zappe, a member of the Environment Department who worked on WIPP for 17 years."
Concerned Citizens for Nuclear Safety | December 23, 2021 
Two appeals have been filed in the New Mexico Court of Appeals to challenge the decision by New Mexico Environment Department Secretary James Kenney to approve the new shaft at the Waste Isolation Pilot Plant (WIPP).  Concerned Citizens for Nuclear Safety filed the second appeal on November 29th.  On November 9th, Southwest Research and Information Center and Cynthia Weehler had filed the first appeal. Visit: env.nm.gov/opf/docketed-matters/, scroll down to HWB 21-02 – APPEAL:  Waste Isolation Pilot Plant:  Class 3 Permit Modification Request, "Excavation of a New Shaft and Associated Connecting Drifts.
SRIC and Weehler also asked Secretary Kenney for a stay, that is, a delay, of shaft construction until the Court of Appeals rules on their appeal.  On the stay motion, Secretary Kenney can grant, or deny, or take no action.  If he does not grant the stay, or if he takes no action by January 10th, a stay motion then could be filed with the Court of Appeals.  Visit: env.nm.gov/opf/docketed-matters/ , scroll down to HWB 21-02 –Waste Isolation Pilot Plant:  Class 3 Permit Modification Request, "Excavation of a New Shaft and Associated Connecting Drifts. 
Unfortunately, key documents are missing, including the SRIC/Weehler Motion for Stay Pending Appeal, the Hearing Officer's Report and the Secretary's Final Order.
The stay motion was supported by three affidavits.  Cynthia Weehler stated that she purchased her home near U.S. Highway 285 knowing that the WIPP Permit anticipated that shipments to WIPP would end in 2024.  Now, the WIPP expansion plan that requires the new shaft "would result in thousands of additional shipments coming near my house for many decades."  She is very concerned that accidents could result in health effects and "such shipments will reduce my property values."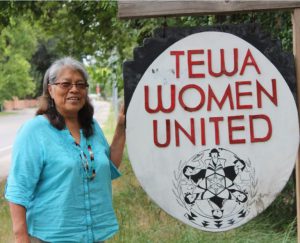 Kathleen Wan Povi Sanchez, an Elder from the Tewa Pueblo of San Ildefonso and among the founding mothers of Tewa Women United, stated in her affidavit that an increase in waste transportation near two schools located on New Mexico Highway 502 would endanger the health of Pueblo children in attendance.  Further, "The WIPP expansion plan would result in thousands of new shipments using [] Highway 502 for decades transporting plutonium from the Pantex Plant near Amarillo, Texas to [Los Alamos National Laboratory], and from [Los Alamos] to the Savannah River Site, followed by shipments from that site to WIPP."